This post is in partnership with Kidbox. All thoughts and opinions are my own.
All three of my children are finally to the age where they care about how they're dressed. My daughter has cared long before the boys, but my boys have just recently, within the past year, started caring about their appearance. Now that they each have their own likes and dislikes, shopping for them is a bit harder than it has been in the past. But even though shopping for them is harder, I love seeing their own personal style unfold before my eyes.
My youngest, who just turned 8, received his first shipment from Kidbox last week. In his first shipment, he received 6 pieces of summer clothing. Just like the seasons change, so do the styles in the boxes. They just switched over from spring boxes to summer boxes.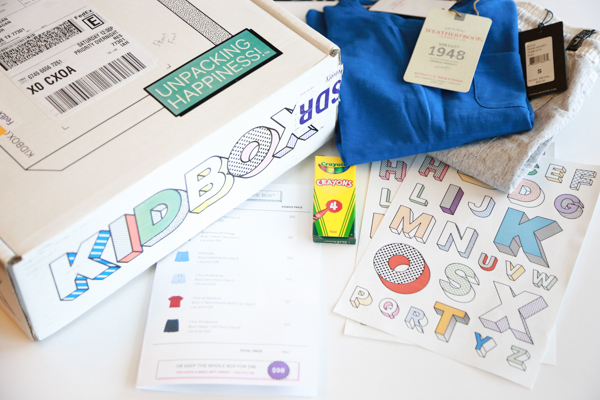 If you've never heard of Kidbox, and you probably haven't since they are so new, let me explain what they are and what they aren't.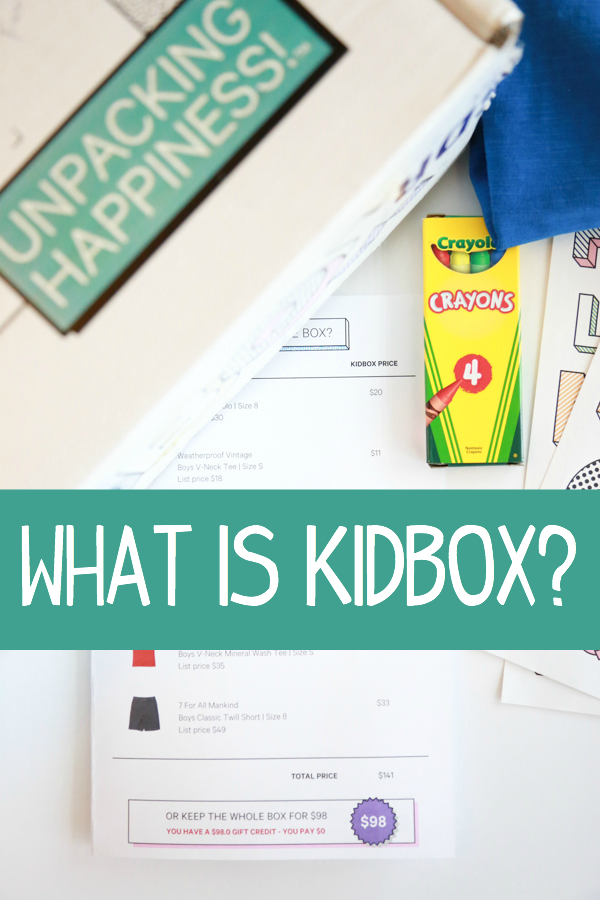 What is Kidbox?
Kidbox is the first style box that combines cool, trendy brands, meaningful savings, and a mission to clothe children in need. Their goal is to help clothe 1 million children!
Kidbox is available for toddlers to children up to age 12, wearing up to size 14.
Each Kidbox comes filled with 6-7 clothing items. The Keep the Box price is $98, making each piece of clothing about $14 -$17 each. For toddler boxes, orders contain 6 complete sets.
If you decide not to keep the entire box, you can purchase pieces at an a la carte price.
If an item doesn't fit, they offer free size swaps. A note will be made in the account with the brand and size discrepancy for future shipments.

What Kidbox is not:
Kidbox is not a subscription service. There are no upfront frees or obligations.
Kidbox is not a store therefore they take the hassle out of shopping with children.
Kidbox is not a fashion brand. They strive to help kids make their own fashion choices by connecting them with trusted brands.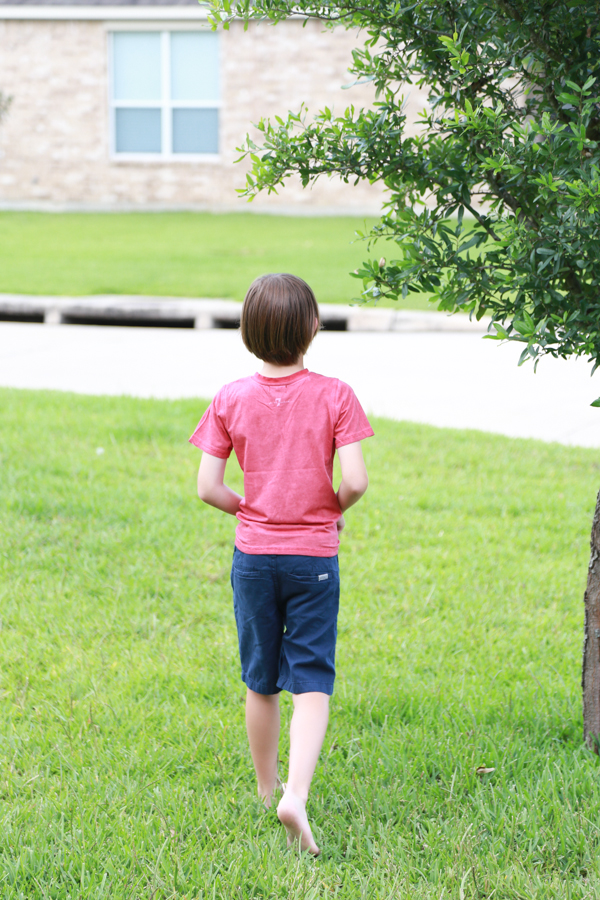 In my son's first box he received three shorts and three shirts. There were three 7 For All Mankind pieces (one swim short, one twill short, and a tee), one U.S. Polo Assn polo shirt, a pair of PENGUIN shorts, and a Weatherproof Vintage tee.  The total list price for these six items was $215 without any store discounts. The Kidbox discount price was $141 for all 6 pieces if you were to purchase them separately. But the whole box price is only $98, which is an even greater discount.
How does Kidbox work?
You and your child create a style profile where you're able to list the things they like and the things they don't like. The questions are pretty easy and start with gender and age, what size they wear for tops and bottoms, their personal style (sporty, preppy, modern, chic), things to avoid (stripes, prints, tight fit, etc.), any colors to avoid, the places you normally shop for your child's clothes, and your child's personality traits (easy going, shy, active, etc.)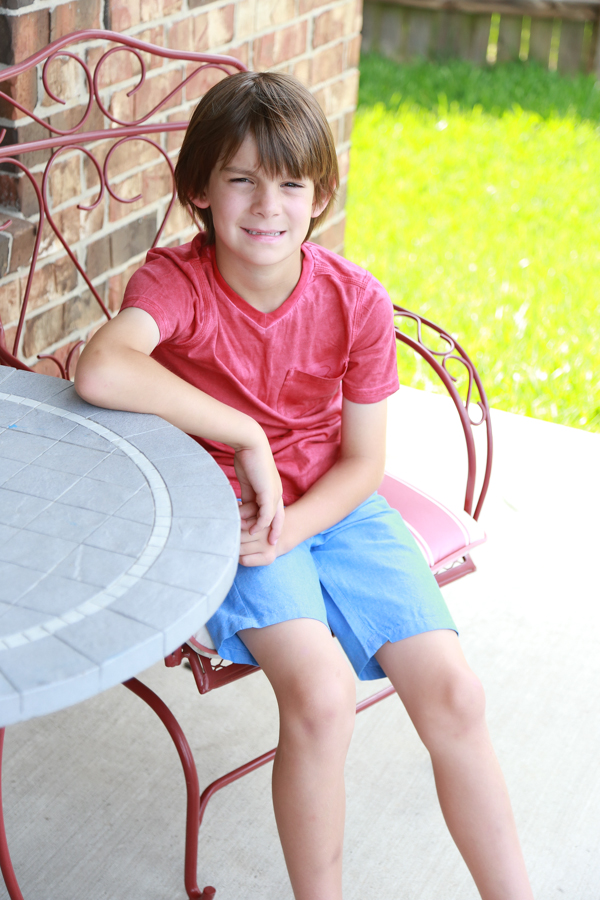 Once you've created their style profile, the style experts will begin the packing process and get the Kidbox sent out as soon as possible. When the package arrives addressed to your child, the child gets to experience the surprise of unpacking the styles picked just for them. You then have 7 days to decide what items you want to keep. Your card will only be charged for the items you keep after the 7 day period. Remember, there are no obligations to keep or buy anything and there is free shipping both ways.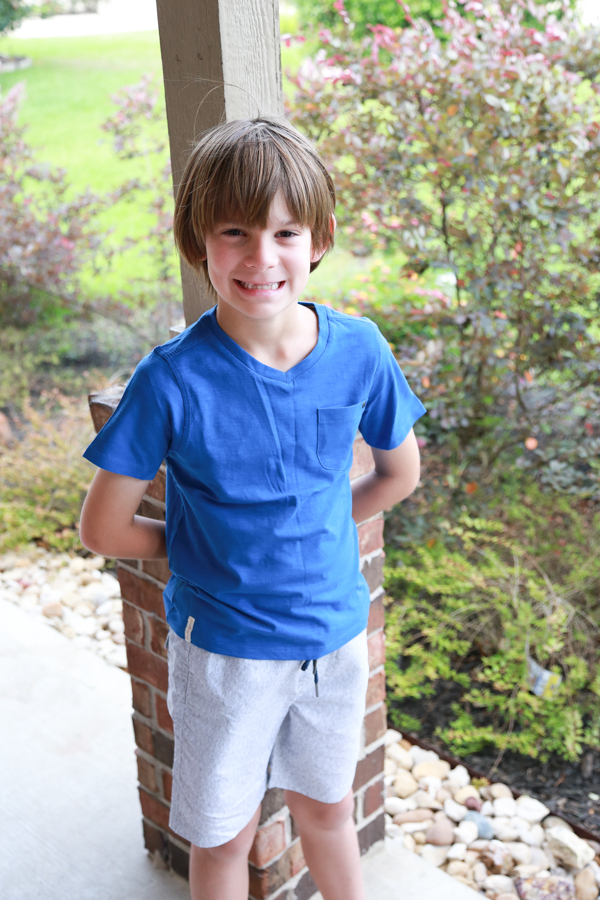 And one of my favorite things about the Kidbox model is that every time a box is kept, Kidbox donates a brand new outfit to a child in need. They even go as far as allowing you to choose where your donation goes with options like children with military families, children in poverty, and children in foster care. This is the perfect opportunity to talk to your children about generosity and giving back.
Overall I'm pretty pleased with the selections made based on his style profile. The colors in the box are all very patriotic and perfect for Memorial Day. I'm not sure if I would have picked a solid tee over a print tee, but we were able to put the pieces together to make several different outfits. I also like that I can mix and match to make even more outfits.
Have you tried Kidbox yet? Are you planning to?