This is a partnered post with Sampler. As always, all thoughts and opinions are my own.
Last week was the end of the school year for my little people. That means we have a full summer packed with fun and activities. Sure, we could sit in front of the television to watch shows and play video games, but there's a whole world out there to see and things to do.
If there's anything my kids learn from me, I hope it's that they learn how to take care of their bodies. Since it's the only body we have, it's so important that we keep it healthy and well.

And that's what this sampling event is all about. The Week of Wellness Sampling Event will showcase products for healthy living.
Week of Wellness Sampling Event
What is a Sampling Event?
A Sampling Event is an online event where consumers have the opportunity to discover and experience new brands and products. Note, to participate in the sampling events you need to be ready and quick with your fingers!
Because you can not request samples for yourself during a sampling event, I highly recommend that you "wish for" the samples you want to try the most, before the event starts. This lets your friends and family know that you would really like to try that product. Once the event begins, your friends and family can grant your wish. I recommend teaming up with a group of friends and/or family so you can grant each others wishes.
How to Participate
To participate in a sampling event you'll need to RSVP for the event. Your RSVP will enter you to into a giveaway to win the grand prize basket filled with prizes from the sponsors of the event. Plus, once you RSVP you will have access to the Sampler calendar so you know exactly when your favorite brands are holding their sampling event.
There are multiple sampling events each day. Once the event starts, you'll want to be fast with your fingers and click through immediately once it goes live. As I'm sure you can imagine, samples go really quickly! And since there is only a limited amount of samples available, it's best if you are on the app as soon as it goes live.
Participating Brands
The brands that will be participating during the Travel Essentials Sampling Event will be featuring products for health and wellness. And if you're fast enough, you'll be able to try them all!
Wiley's Finest Wild Alaskan Fish Oil
The story of Wiley's Finest starts back in the 1950's with Vincent G. Wiley and Dr. Kenneth W. Greenlee. In 1981, Wiley, along with his wife and sons founded Wiley's Organics. As does most everything, the product mix has changed over the years. In the summer of 2012 they launched Wiley's Finest Wild Alaskan Fish Oil so that they could bring their concentrated Omega-3 EPA & DHA products directly to consumers. Three generations of Wiley family members have focused on finding natural solutions for food ingredients.
Wiley's Finest Wild Alaskan Fish Oil is produced in Alaska from wild Pollock caught in US waters. The oil is purified and concentrated and put in a softgel. One serving of Peak EPA provides 1000 milligrams of EPA and DHA omega-3 fatty acids, which may reduce the risk of coronary heart disease.
Unlike some other fish oils I have tried, you don't get an overwhelming whiff of fishiness when opening the container. Since I'm not the best at taking pills, this helps me some. The softgels are rather large and can be a bit tricky to get down if you struggle with pills.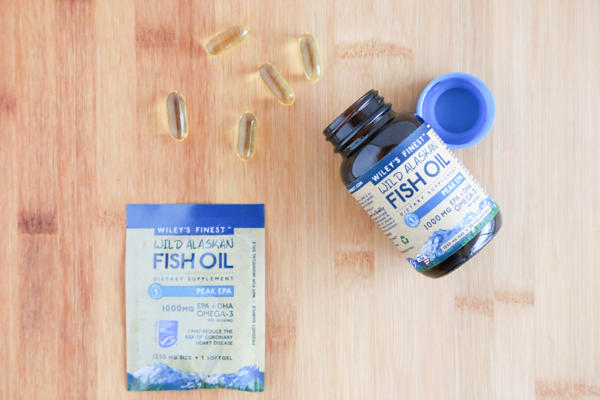 Vitafive
For about a dollar a day, you can have personalized gummy vitamins sent right to your home every four weeks. The vitamins are prepackaged into one convenient pack for each day of the week! You can take these packs with you to work, school, and even on vacation.
You can choose from one of seven Health Packs to get a boost for your active lifestyle, achieve optimal heart health, get better sleep, or just take your nutrition to the next level.
Growing bodies need supplemental nutrition and extra support for developing healthy bones and a strong immune system. The Vitafive Children's Packs offers a fun and easy way for children to take their daily vitamins.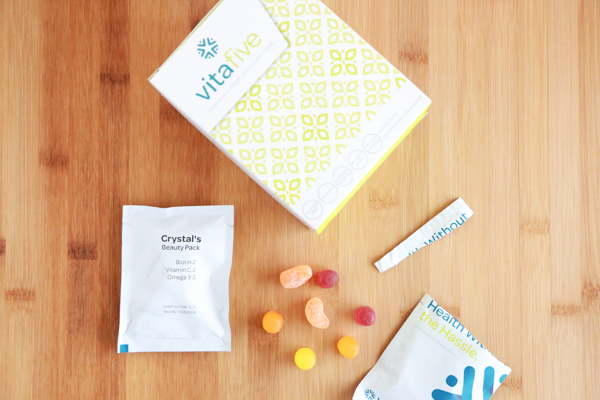 True Made Foods
True Made Foods is making America's food healthy again by using fresh vegetables to drastically cut back on sugar adding nutrition and providing consumers with a tasty alternative.
It all began when Kevin's wife, Abbey, started hiding vegetables in Kevin's food. Since Kevin hated eating vegetables, Abbey did what she could to help Kevin's diet, without his knowledge. Abbey eventually told Kevin and he loved the concept. Together they created a vegetable infused ketchup. When they found that their friends and family loved the taste, Kevin co-founded True Made Foods, a veteran owned company making American food both tasty and nutritious.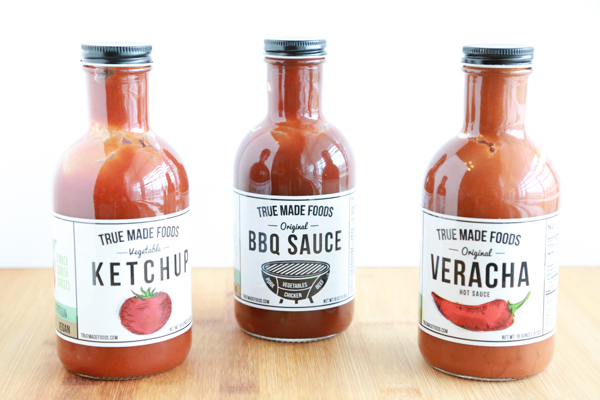 FLYJOY
According to FLYJOY, taste and nutrition go hand-in-hand. The new and improved FLYJOY bars are even better than before! With seven amazing quinoa energy bars to choose from (Cashew Cookie Dough, Peanut Butter Cacao, Peanut Butter & Jelly, Coconut Macaroon, Cherry Coconut Macaroon, Cranberry Nut and Blueberry Almond) there is a bar for everybody.
FLYJOY uses superfood ingredients like quinoa, oats, flax and chia in every snack bar. But that's not all. Each FLYJOY bar contains a mix of protein, fiber, carbs and omega-3's for balanced nutrition and sustained energy. FLYJOY bars are made with all-natural ingredients and are certified gluten-free, non-GMO verified, kosher certified and vegan.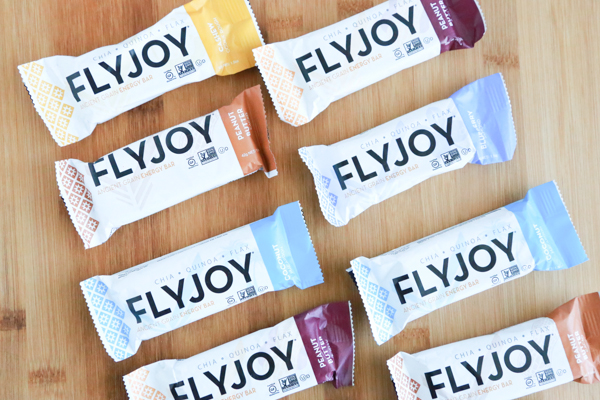 The Spice Hunter
The Spice Hunter creates and sells all natural and organic spices, seasonings, extracts, and mixes. Located in San Luis Obispo, California, The Spice Hunter team draws inspiration from local and global food trends alike to create high-quality, unique products.
They source the herbs and spices used in their creations from the most ideal growing regions around the world. Just last month they won the SOFI Award with their Coriander Lime Global Fusion Rub.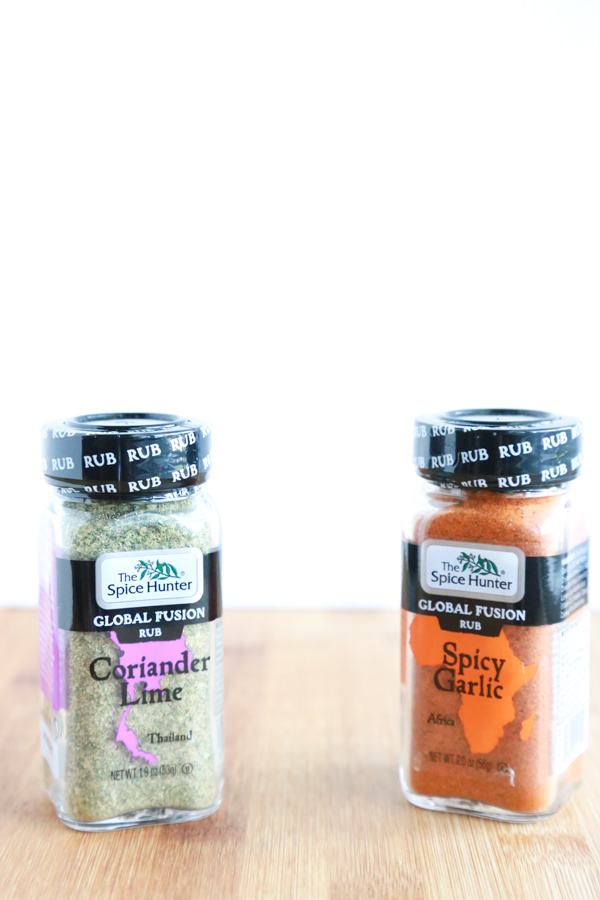 Which brand are you most excited about? Don't forget to RSVP so that you can be entered to win the grand prize basket filled with product from participating brands. Go ahead and grab your buddy and "wish for" the products you want to try the most. Once you RSVP, you'll have access to the calendar so that you won't miss out on any of the great samples being offered.
Happy sampling, y'all!