Print your free Summer Reading Bingo below!
My children could not be more excited that summer is finally here! They've enjoyed the first week of summer by traveling to grandparents houses, playing outside, and getting in as much screen time as we'll allow.
And I honestly don't blame them.
School is hard work and they need to be able to enjoy the time off and fun that the summer brings.
But since I know how hard they worked throughout the school year, I don't want their little brains to regress during the laziness of the summer months. I want to make sure their brain stays sharp and ready for the next school year.
Summer Reading Bingo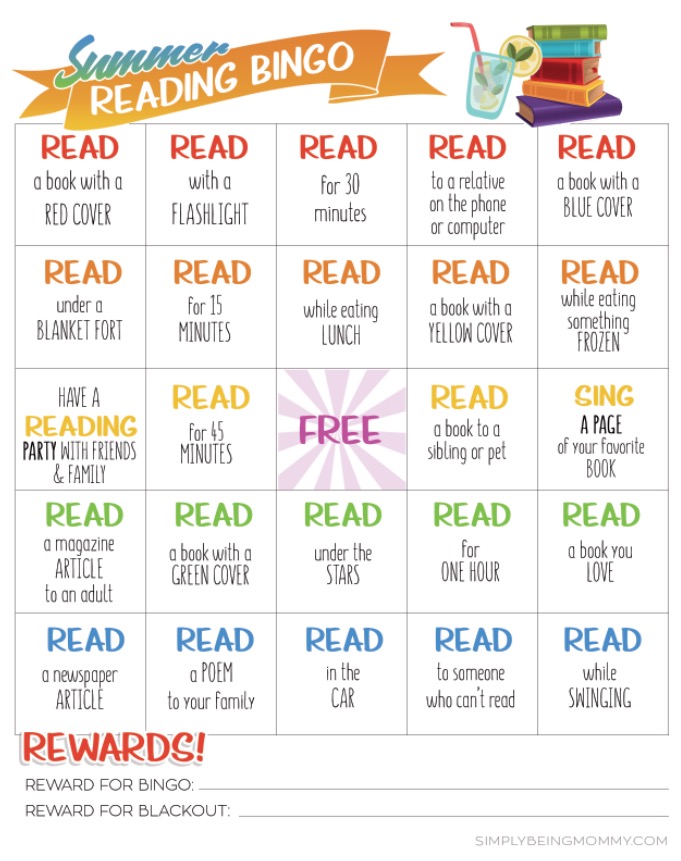 Some kids love reading, while some kids don't. Some kids will need more encouragement to complete the Summer Reading Bingo, while others will breeze right through it. I totally get it. I have three children and they are all so incredibly different.
I wanted to create a Summer Reading Bingo that included some fun activities as well as just normal, every day reading. I think there is a good mix of reading tasks to keep everyone interested in reading through the summer.
And because a game of Bingo is incomplete without rewards, there is a place for you to specify the reward for both BINGO and BLACKOUT.

Obviously rewards will vary depending on the child and his/her likes. For a Bingo around here, they get to choose from:
dinner of choice at home
dessert after dinner
extra screen time
later bedtime
no chores for a day
And here are some suggestions for a Blackout:
date for frozen yogurt
gift card to Barnes & Noble
family-activity of choice
movie date
sleepover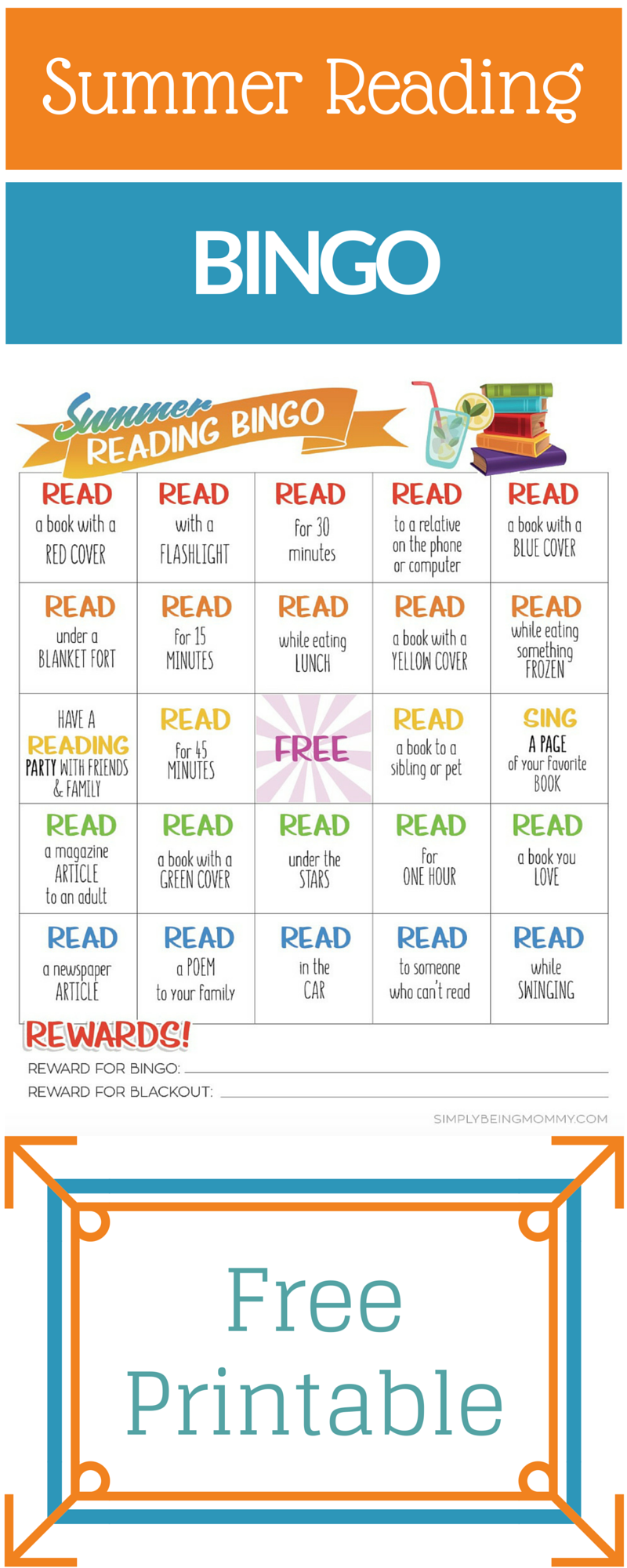 You know what your children like. Try to make the rewards something they actually want to work for.
Reading is so important and it's so easy for children to get out of the habit of reading each day during the summer. Help them and gently remind them of the importance of reading with this Summer Reading Bingo.
Print your Summer Reading Bingo boards!
What do you do to encourage your children to read?