Before attending the Finding Dory event earlier this month, I had no clue what Bizaardvark was. If you don't know what it is, it's an upcoming Disney Channel comedy series set to premiere June 24, 2016, before taking up its regular timeslot on July 10th.
While I was in LA I had the opportunity to meet the writers, cast and producers during the Bizaardvark set visit. As glamorous as you think a set is, it's not. The sets that I've visited over the years are very industrial and cluttered. The Bizaardvark set was no different.
Bizaardvark Set Visit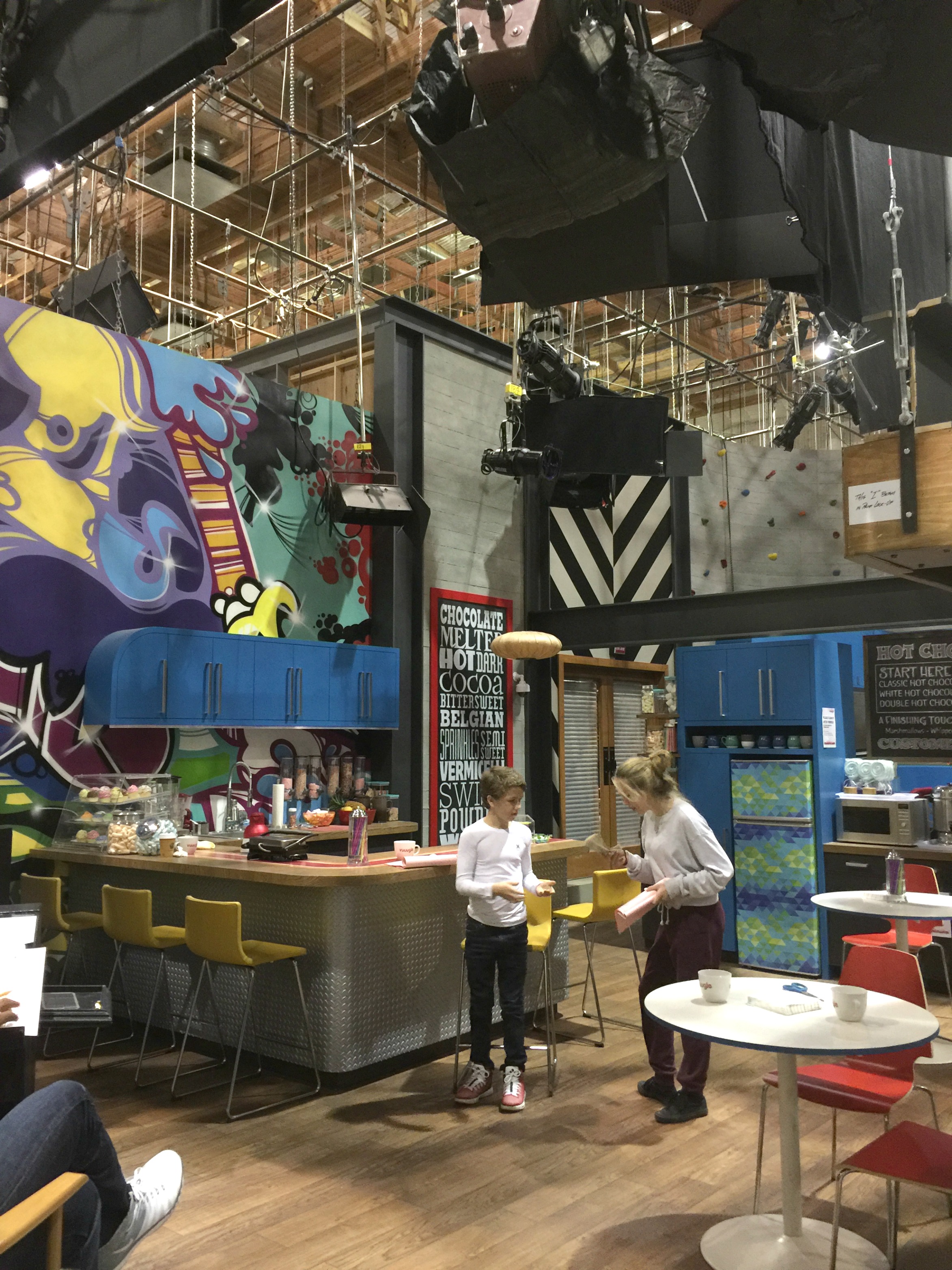 What I think is so neat about these set visits is that you can see the amount of work and time that goes in to each episode. What you see in the finished result is not what is seen on set. This scene was rehearsed many times. We watched them go over this scene for about 20 minutes. The scene in the show will last all of 20 seconds.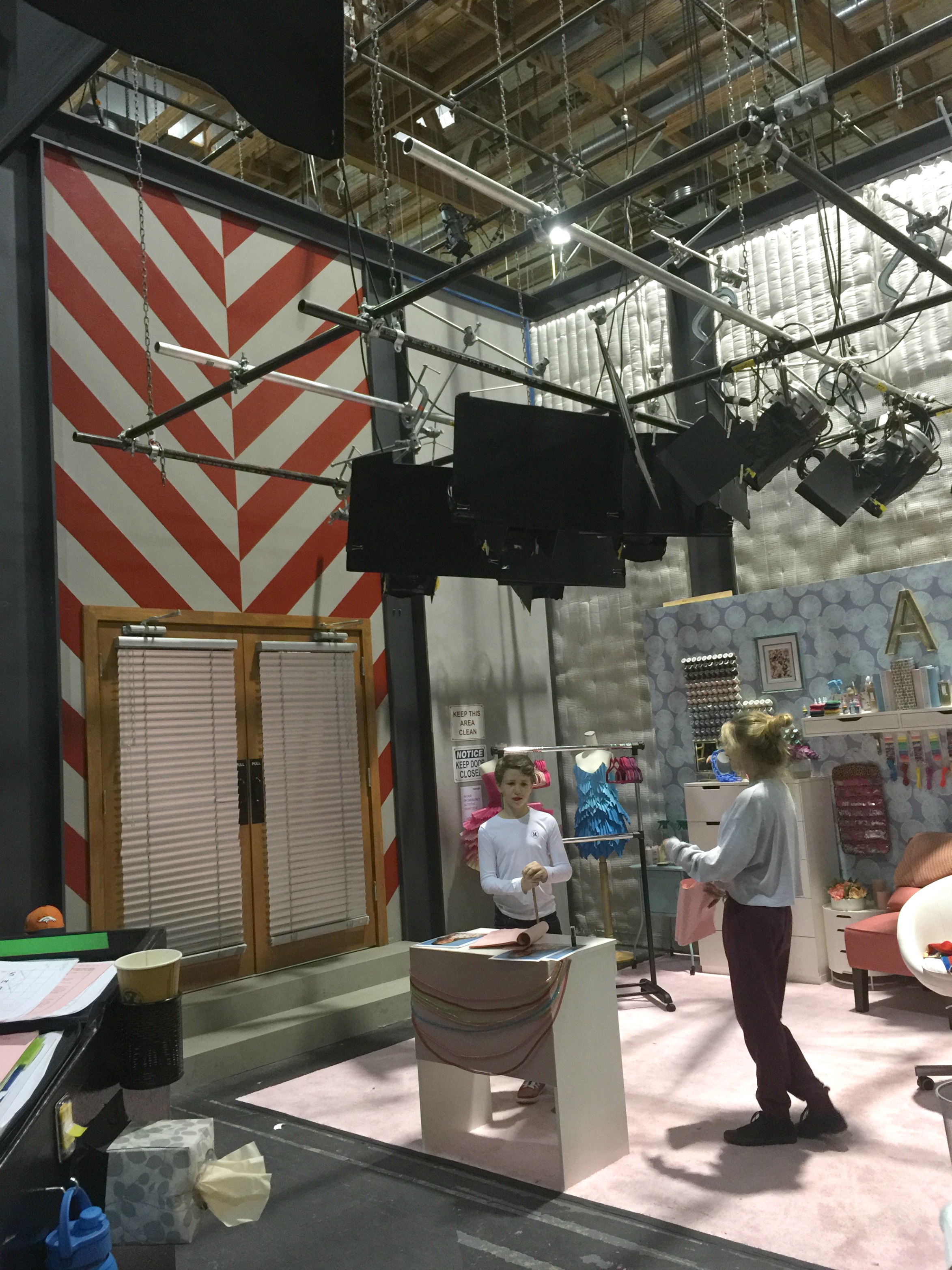 As you can see from the photo above, the rooms aren't full rooms. They are small sections, decorated and accessorized to look like full-size rooms. When you see the room in the finished product, you'd never be able to tell that this is what it actually looks like outside of the frame.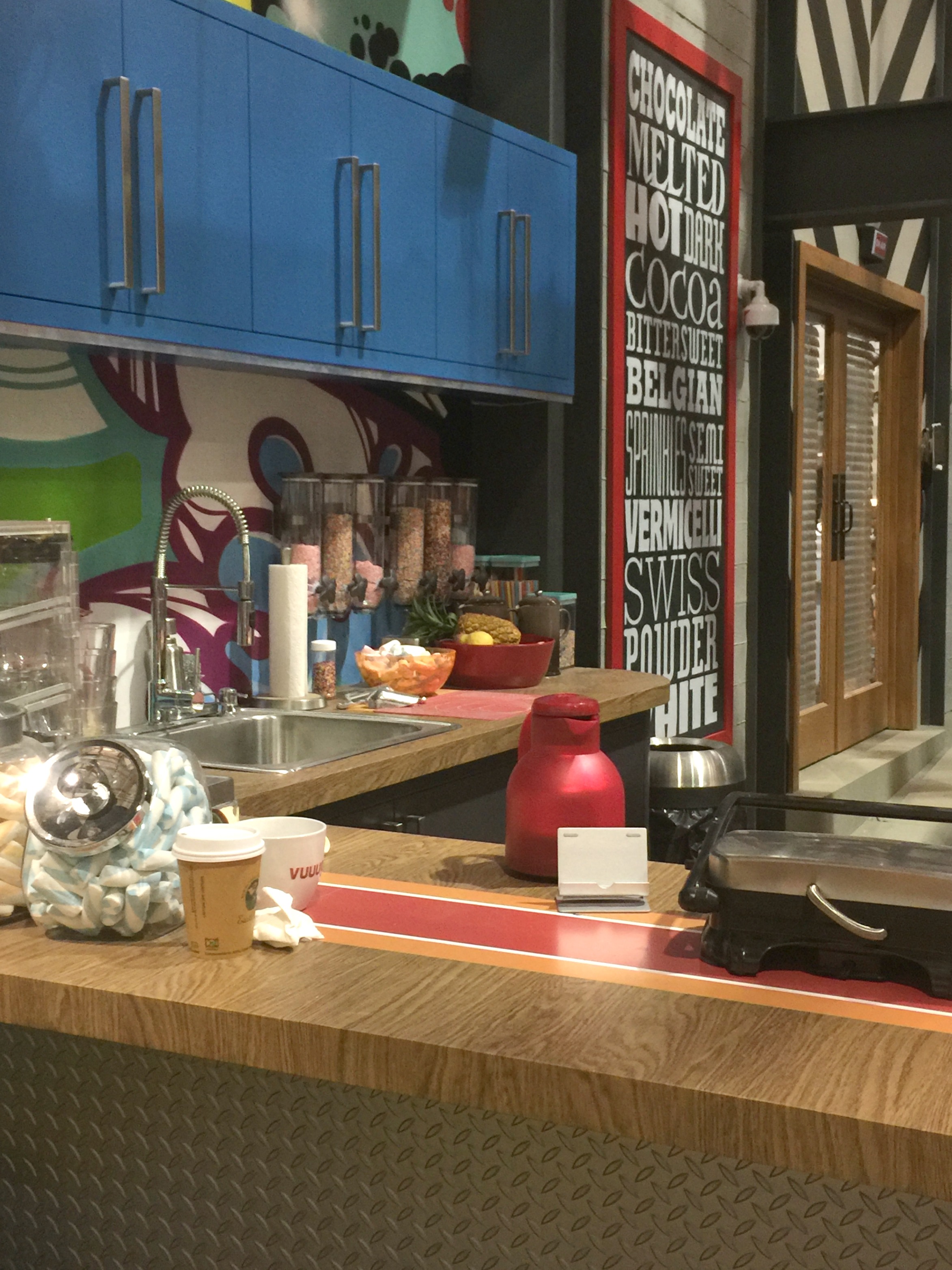 Each of the places you see on the show are all within the four walls of the "set". From the school, to Vuuugle Studios, the cast never has to leave the four walls of the set to arrive at their destination. When scenes change they can easily go to their next destination in just a few steps.
I was able to watch the first episode of Bizaardvark and was surprised at how much I actually laughed and enjoyed it. Next month I'll be able to share more with an interview with the cast and producers. I think most tweens will get a kick out of the show because it's relevant, relatable, and embraces weirdness.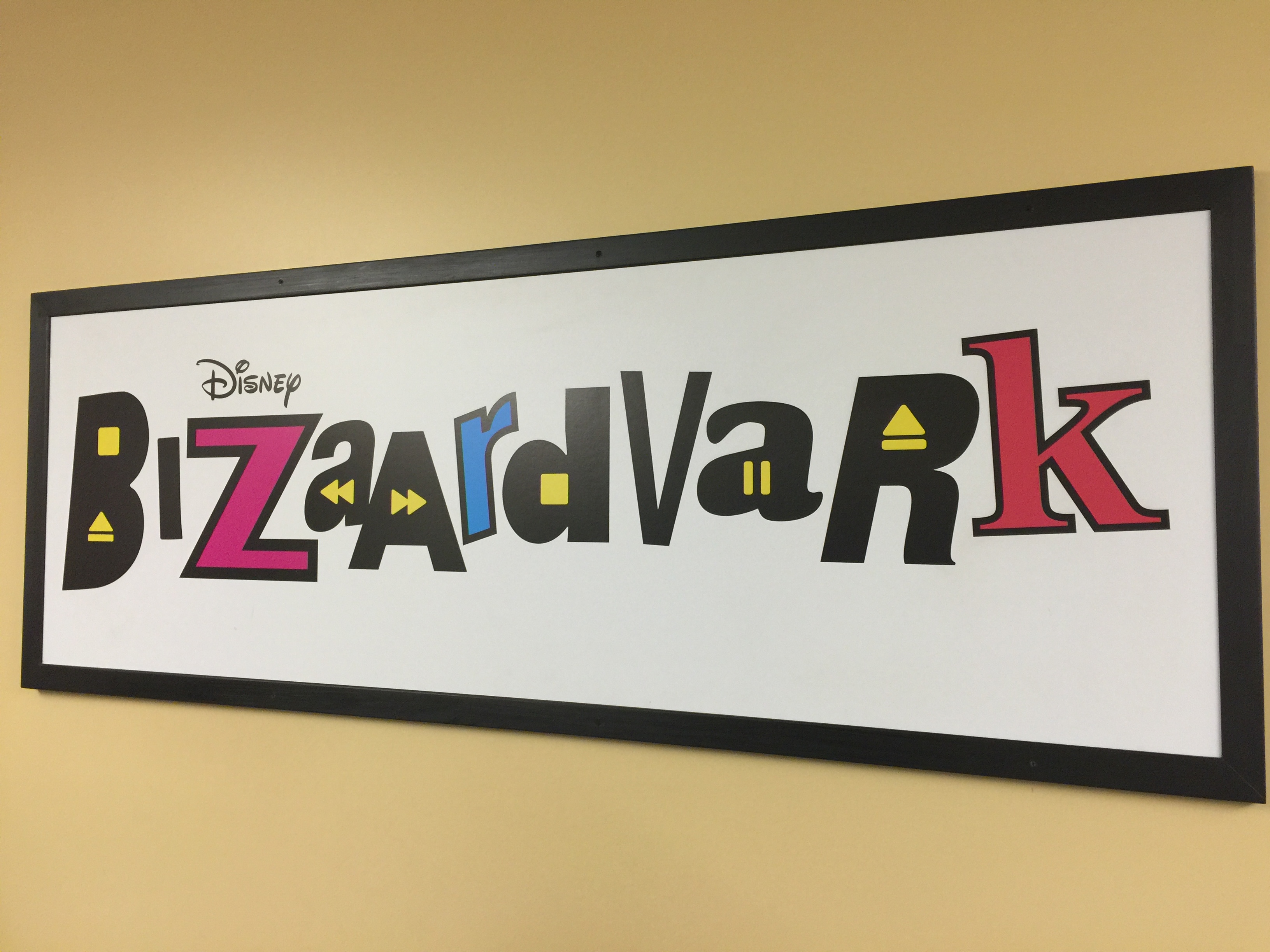 Make sure you watch the season premiere on June 24th!