This post was sponsored by P&G as part of an Influencer Activation for Influence Central. I received complimentary products to facilitate my review.
I haven't always been the mom that allowed the kids to help in the kitchen. I had excuse after excuse; "It's too hard of a recipe," "I'm in a rush, we don't have time," and "it's just easier if I do it myself." Looking back I can see what a terrible mistake I made, but in those moments, it didn't feel like I was doing anything wrong. My excuses were valid. There were hard recipes. I was in a rush and didn't have time. It was easier if I just did it myself. All these things were very true. But what I was really telling my children without saying it was, "I know you want to help but I don't have time to teach you."
Ouch!
It wasn't until I was talking with another mom that I realized how much my kids don't do around the house.
She was telling me how her children wake themselves up each morning, make their own breakfast, pick out their own clothes, and make sure they catch the bus.
My children didn't do any of that.
I felt like such a failure at this parenting gig … and I still do most of the time. But after that conversation I made a promise to myself that I would be more aware 1) of my responses to my children and 2) how much I think they can't do.
If her kids could do all those things, surely my kids could as well.
And they can. I just have to give them the opportunity.
I have and I love to see how they're blossoming along the way.
All of my children now wake up to an alarm. They pick out their own clothes. They remember to brush their teeth before school without being told. They remember to take their daily vitamins without me reminding them to. They help wash the clothes. They're learning to fold. (And I'm teaching them the importance of using quality products, like Tide Advanced Power + Bleach Alternative.)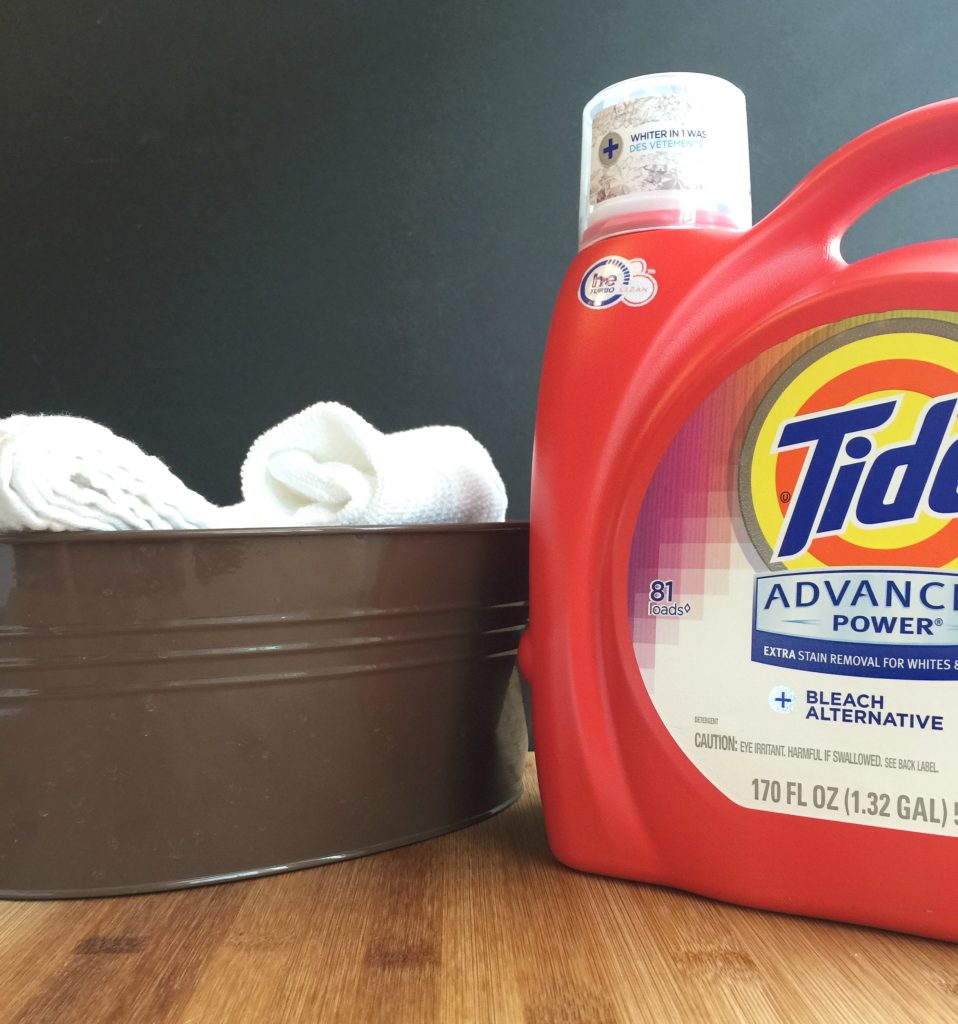 Woah, Nelly. Talk about a load off my plate when they are doing things for themselves. I could get used to this, y'all.
If they could do all this stuff, what else can they do?
Anything and everything I equip them to do. It's up to us as parents to teach them how to live life. They need to learn so that when they are grown they are able to function on their own.
We have a big responsibility, parents. Sometimes it's not easy. Sometimes we don't want to do it. But they're counting on us.
So, what do we do? We show them and teach them.
How to Teach Your Tween to Cook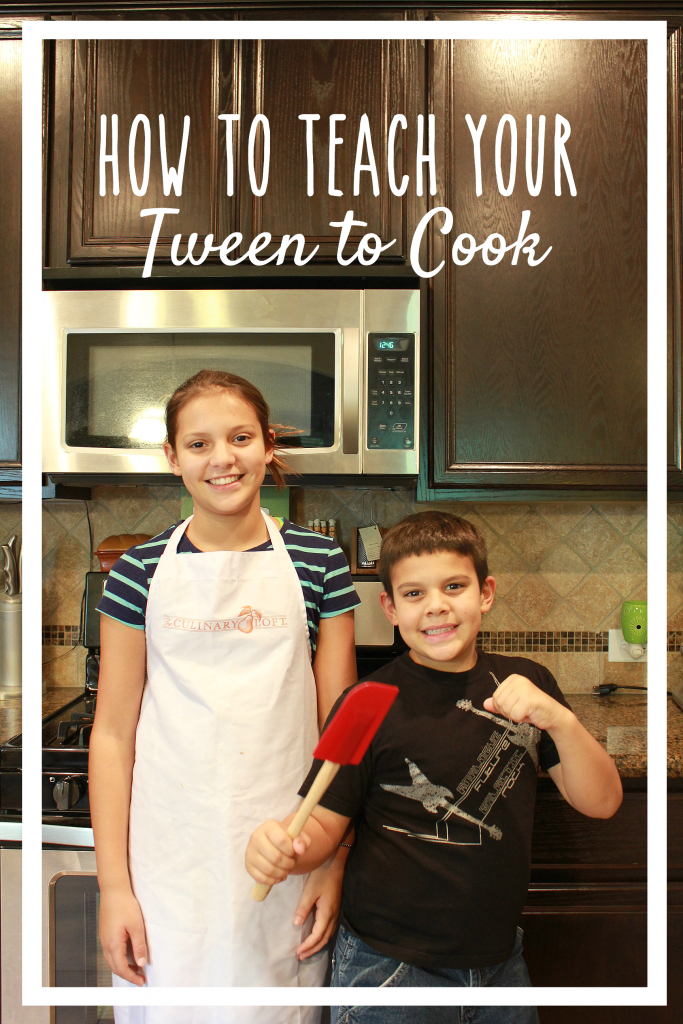 Have patience. I know it's easier said than done, but nothing will discourage them faster than you getting irritated with them.
Start easy. Don't pull out the gourmet cookbook and start by learning to make macarons. Start with something easy, like pancakes or cookies.
Let them be hands on. Sure, they can learn by watching, but nothing makes learning quicker than actually doing. Let them get their hands dirty (and then teach them to clean up).
Allow them to make mistakes. Mistakes are going to happen. It's inevitable. Allow them to make mistakes and then tell them where they could have changed it to have a different outcome. Don't get angry with mistakes, just like a lack of patience, if you get aggravated over their mistakes, they are likely to get discouraged and won't want to learn how to cook.
Teach terminology. We all had to learn somewhere. Teach them what the cooking terms are so that they learn them. If you want them to saute the onions, explain to them what saute means while showing them how to do it.
Encourage them. Nothing will make them more confident than the encouragement from their parents. Be their biggest cheerleader and let them know how proud you are of them for wanting to learn to cook.
Trust them. You'll have to trust them more and more as they develop their cooking skills. As they learn, give them harder tasks and trust them in the process. They will feel more confident if they know they have your trust.
Teach them how to clean up after themselves. Part of cooking is cleaning up afterwards. Teach them good habits, like cleaning up as they go so that after dinner is over and their bellies are full most of the clean up is already done. Teach them the importance of using quality brands so that the job gets done right the first time, like using Cascade Complete Action Pacs in the dishwasher. Save time by skipping the pre-rinse before putting dishes into the dishwasher. And by using Bounty Advanced paper towels, it's the strongest and most durable sheets when wet versus National Bounty Original, you can take care of unexpected spills with less sheets.
Along with cooking comes the dreaded task of cleaning up. I don't think any of us actually like cleaning up, but it's a necessary evil. And I'm sure you'll agree, that the smallest details sometimes make the biggest differences. It's the little details in P&G's Household Need products that make a big difference in our home. From saving time doing the dishes with the "TOUGHER TOUGH FOOD CLEANER", to cleaning up messes faster with Bounty's most absorbent paper towels, we have more time to spend together as a family, instead of in the kitchen cleaning.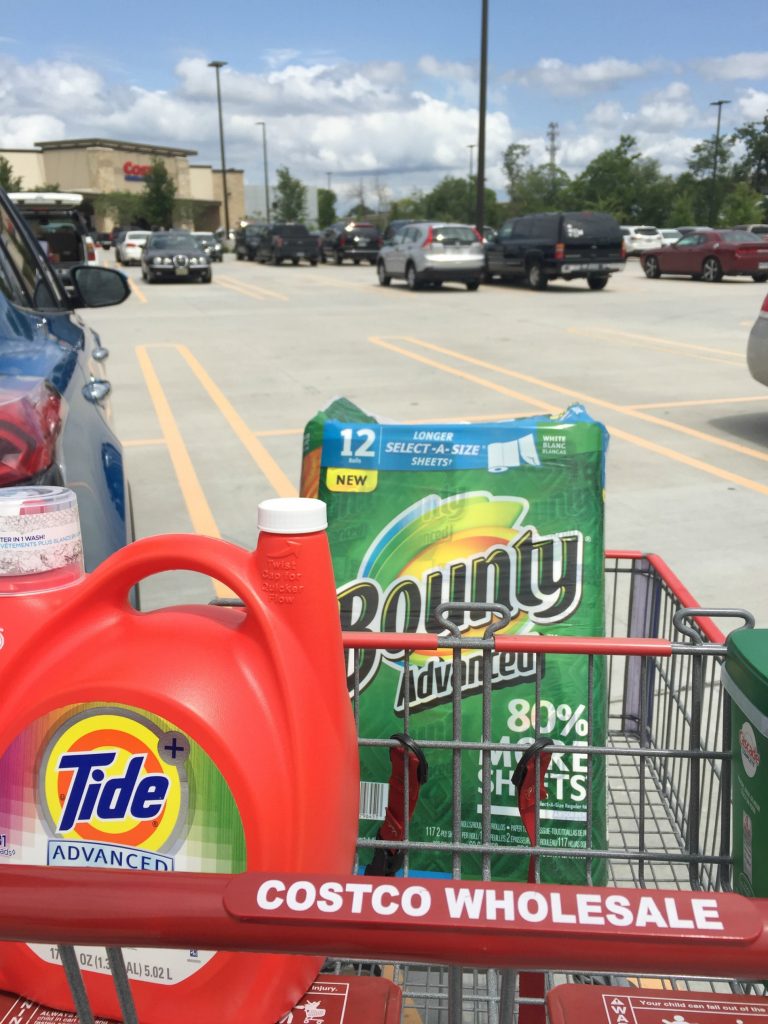 I want my tweens to enjoy cooking. I don't want it to be something that they despise doing. If we start teaching them young and foster their desire to learn, then maybe, just maybe, they will grow up loving to cook. Who knows, you may be raising the next Gordon Ramsey.
How do you get your kids involved in the kitchen?