When am I ever going to use this? I know I asked that question all the time as I sat through dull and dry math classes. But this is different. It not only teaches, but shows you how cool math and science can be. This is Pixar in a Box.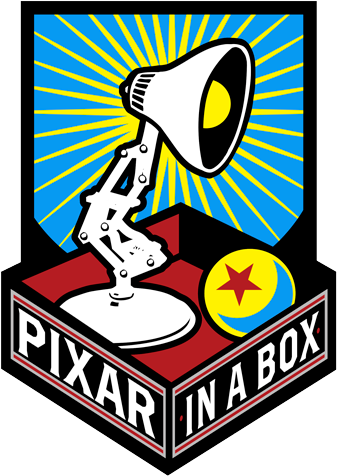 The idea began when Pixar hosted a 10,000 square foot hands-on exhibit at the Museum of Science in Boston. Visitors were able to learn about the math and science behind Pixar animation. That led to a partnership with Khan Academy.
Khan Academy started in 2006 when Sal Khan was using YouTube to educate family and friends on math topics though online learning. In 2008, Khan founded a non-profit providing free world-class education to anyone, anywhere. Now they host over 26 million registered users.
By accessing PixarInABox.org, students can work through free lessons supporting the Khan Academy mission of no barriers to education. It's an introduction to how math meets artistry in digital animation.
What To Expect from Pixar in a Box
First, students are presented with creative challenges that Pixar has faced with an introductory video, the hook to get kids interested. Take, for example, how do the animators create the blades of grass in Brave? By using parabolic arcs! I don't think I've said that word since 7th grade and even then I probably mispronounced it.
Additional topics include:
Patterns – Learn about the geometry of dinosaur scales in movies like Monsters, Inc
Sets & Staging – See how animators incorporate geometric transformations to place toys around Andy's room in Toy Story
Rendering – Explore how pixels are painted digitally using rendering equations
Each topic is hosted by one or two REAL Pixar employees. The topic includes several 2-minute videos as well as lessons that allow you to put what you've learned in action, with the second lesson really delving deep into the academic goal. The lessons marry creativity and mathematics/science. Mixed in with the videos are opportunities for students to practice. These interactive elements allow for them to be creators and to interact with the digital content.
Currently, they are towards the end of Season 2 of Pixar in a Box lessons. The 10th lesson is Finding Dory effects lesson and highlights how water is made digitally. My children and I were able to go through the entire lesson and see how they make tiny particles become water. With the interactive activities woven into the lessons, we were able to use what we learned and try our hand at making particles react like water would.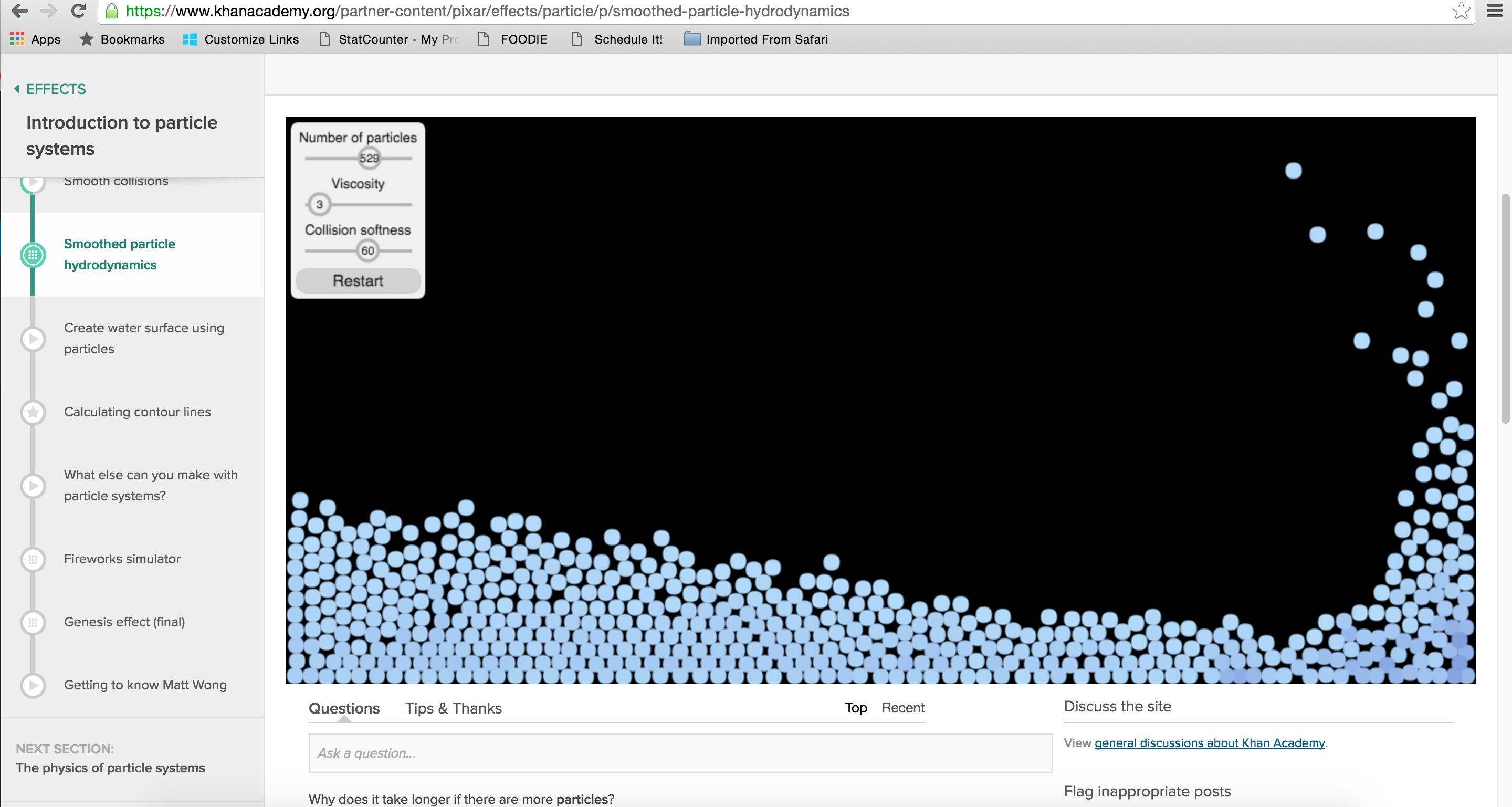 The lessons are designed for individual use. One neat feature is that you can sign up as a student or a teacher/coach. Since I homeschool my children, I signed up as a teacher and signed my children up at students. This free program is a great resource for homeschooling, reluctant learners, or anyone who wants to learn the fundamental skills for making movies.
Pixar in a Box is going global, and is now available in both Spanish and Portugese.
Do you think your children would like Pixar in a Box?