This is a partnered post. As always, all thoughts and opinions are my own.
I don't know about you, but I'm not looking forward to the busy mornings again. I love the later alarms and relaxed mornings. But I know that once school starts again my relaxed mornings are out the window!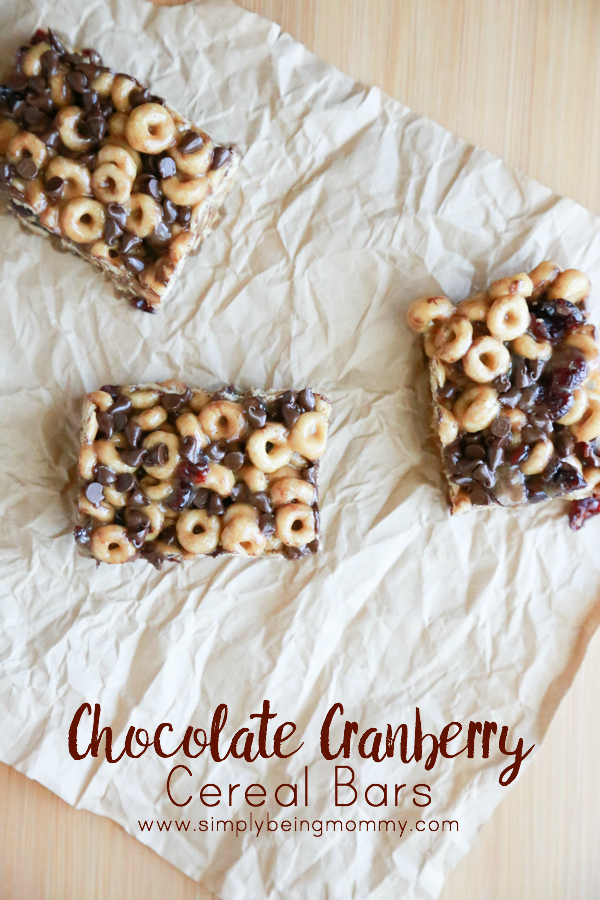 Regardless of how well I plan ahead my mornings are always chaotic. And if you know me, you know I'm not really a fan of chaos. I like order and routine. And school mornings are anything but order and routine in my household.
But, really, although I complain a lot about it, I know it won't last forever. I'm trying to cherish the chaos as much as possible.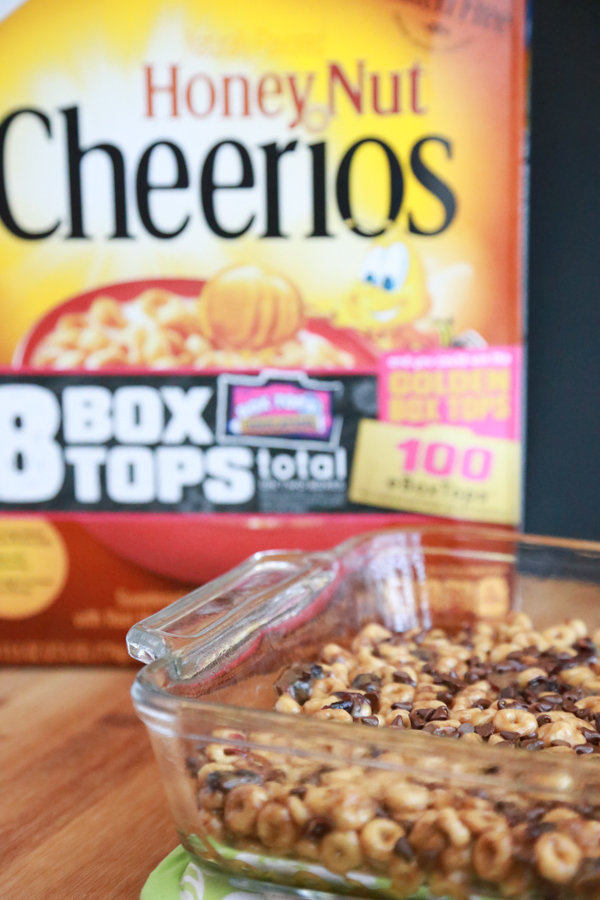 This summer I've been working on adding new menu items to our mornings. My kids have their favorites, but I like adding new things to liven it up a bit. And since they absolutely love their Cheerios, I've been making a variety of breakfast bars with different mix-ins, like these Chocolate Cranberry Cereal Bars.
Chocolate Cranberry Cereal Bars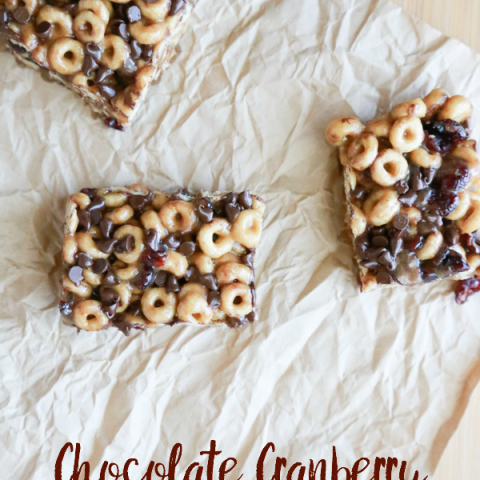 Chocolate Cranberry Cereal Bars
Ingredients
1/2 cup granulated sugar
1/2 cup honey
1/2 cup peanut butter
3 cups Cheerios cereal
1/2 cup dried cranberries
1/2 cup mini semi-sweet chocolate chips, divided
Instructions
Spray 9" square baking dish with cooking spray or coat with butter; set aside. In a large saucepan, heat sugar and honey over medium heat just to boiling, stirring occasionally. Remove from heat.
Stir in peanut butter until smooth. Stir in cereal until evenly coated. Add in dried cranberries and half of the mini semi-sweet chocolate chips and stir.
Press evenly into prepared ban using the back of a buttered spoon or spatula. Let cool for about 15 minutes and sprinkle the remaining chocolate chips over the top. Let cool for an additional 45 minutes before serving.
Cut into squares or rectangles and serve.
What's not to love about chocolate and Cheerios? These Chocolate Cranberry Cereal Bars can be served for breakfast, dessert or add it to the lunchbox — they're delicious either way!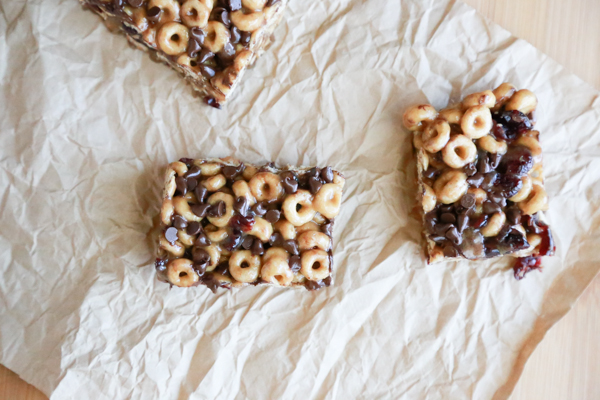 And what's even better is that you can help support your child's school simply by buying a box of Cheerios (or any other participating General Mills products). This back-to-school season you can earn additional box tops by purchasing participating products from Costco. In addition to the 8 additional Box Tops on each purchase, you could win 100 additional Golden Box Tops. On each participating purchase, you will find a code on the packaging. Enter the code at www.costcoboxtops.com to be eligible to win one of 3,000 Box Tops prize packs.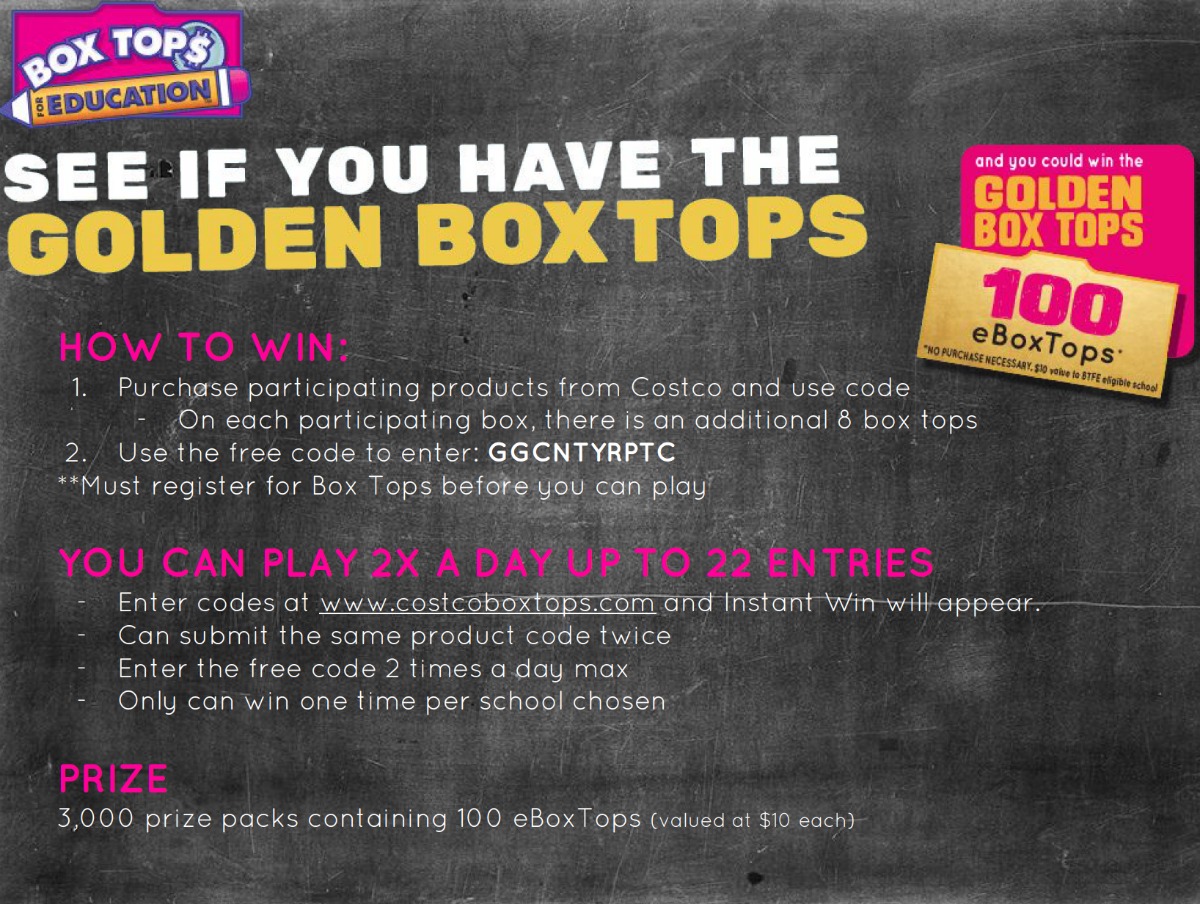 My family has been participating in the Box Tops program for as long as my children have been in school. I think it's so important to help the school in whatever way I can. But what's great about helping support your child's school with Box Tops is that even if you can't support with time or funds, you can simply cut the Box Tops off of participating products and help the school all the same. Your child's classroom benefits just because of the products you're already buying. To me, that's pretty neat.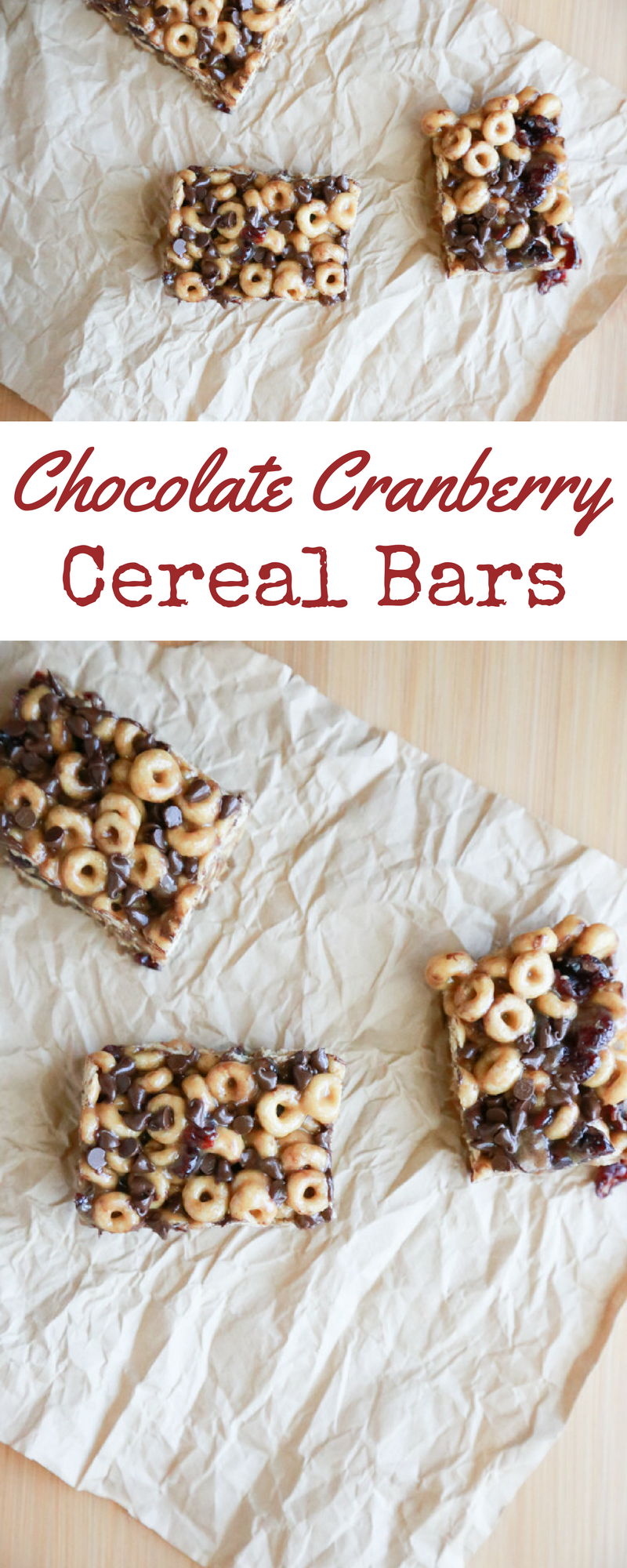 Each Box Top gives your child's school 10 cents. I know it doesn't seem like much, but those Box Tops add up quickly, especially when everyone does their part. Since 2012, my child's school has earned $16,279.39. That's pretty impressive! Over 16 thousand dollars simply by families clipping Box Tops and turning them in to the school. While I don't know exactly what those funds have purchased at the school, I know it's going to the betterment of education for my children. And I love that!

Do you clip Box Tops? Don't forget to pick up your specially marked packages at Costco to earn more for your child's school. And make these Chocolate Cranberry Cereal Bars — they're so good!