This is a partnered post with Sampler. As always, all thoughts and opinions are my own.
Why is it that the summer always flies by but the school year drags on? It's hard to believe that in a few short weeks I'll be sending my little guy back to school. As we are gearing up for the busy back to school season, I wanted to highlight some products in the Back to School Sampling Event with Sampler.

Back to School Sampling Event
What is a Sampling Event?
A Sampling Event is an online event where consumers have the opportunity to discover and experience new brands and products. Note, to participate in the sampling events you need to be ready and quick with your fingers!
Because you can not request samples for yourself during a sampling event, I highly recommend that you "wish for" the samples you want to try the most, before the event starts. This lets your friends and family know that you would really like to try that product. Once the event begins, your friends and family can grant your wish. I recommend teaming up with a group of friends and/or family so you can grant each other's wishes.
How to Participate
To participate in a sampling event you'll need to RSVP for the event. Your RSVP will enter you to into a giveaway to win the grand prize basket filled with prizes from the sponsors of the event. Plus, once you RSVP you will have access to the Sampler calendar so you know exactly when your favorite brands are holding their sampling event.
There are multiple sampling events each day. Once the event starts, you'll want to be fast with your fingers and click through immediately once it goes live. As I'm sure you can imagine, samples go really quickly! And since there is only a limited amount of samples available, it's best if you are on the app as soon as it goes live.
Participating Brands
The brands that will be participating during the Back to School Sampling Event will be featuring products for the busy back to school season. And if you're fast enough, you'll be able to try them all!
7th Heaven
7th Heaven offers a variety of beauty treats for the face, hair, feet, and body, and all are made by herbalists using the most luscious natural ingredients from around the world. We were sent the Tea Tree Peel-Off Mask and my 13-year-old daughter put it to use. As a teenager she suffers from a few blemishes on her face from to time. She said that it burned a little on her face when she first applied it but that the burning stopped after having it on a few minutes. After she peeled it off she said her face felt clean and refreshed.
You'll be able to request your sample here once the event starts.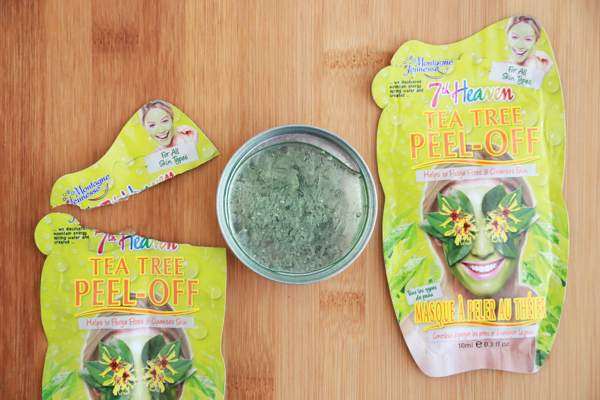 Danskin Now
Danskin Now has a variety of fitness wear for girls and women. I received a Danskin Now Women's Active Short Sleeve Crew Neck T-Shirt in Fire Blue Heather. Since we go to the gym four to five times per week, I know what's comfortable and what's not while working out. I loved that this shirt is semi-fitted, meaning it's fitted to the body but not overly tight to make me look like a sausage. It's not always fun to workout, but it helps when you wear clothes that are comfortable and cute.
Once the event starts you'll be able to request your sample here.
Bazic Products
Bazic Products offers a line of quality school and office products. Because of their reputation as a reliable and flexible partner with innovative and great quality products, they have secured distribution agreements with drug stores, grocery stores, discount stores, even some major retailers and college bookstores. We received some of their retractable 3 Color Pens. Each pen has three different color inks: red, black, and blue. I used one of the pens to write on several types of paper and noticed that the ink flowed smoothly on each surface.
You can request your sample here once the event has started.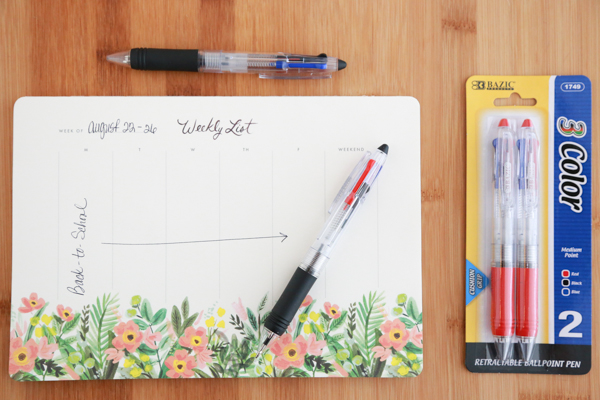 Explore Cuisine
Explore Cuisine is an innovative brand that brings vegan, organic and gluten free food solutions to people with dietary needs. Explore Cuisine's Founder, Joe Spronz, has reinvented the pasta industry by creating bean-based pasta. Their selection of bean pastas contain nearly 20-25 grams of protein per serving and are low in carbs and sodium while simultaneously containing a high fiber content. We received some Organic Chickpea Fusilli and Organic Edamame Spaghetti and can't wait to put it to use in the kitchen.
You can request your sample here once the event has started.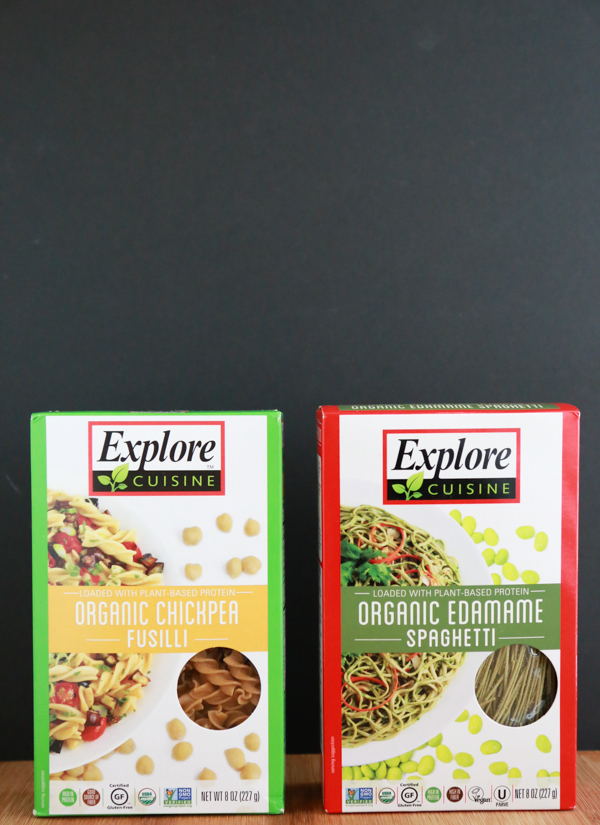 Chewz Brands
ZAP Cubez and ZAP Dip is an oral energy supplement containing caffeine and formulated with a proprietary blend of only the finest ingredients. The products from Chewz Brands are produced, packaged and distributed out of Tampa, Florida. Both products are available online in the US only at this time. We received some ZAP Cubez in Chocolate Mint. The cubes are about an 3/4 inch big. The taste is definitely minty and chocolately, but the first time I tried them it was a bit overpowering. One 20-calorie cube delivers up to 5 hours of energy with no crash and offers the same caffeine content as a cup of coffee.
Request your sample here once the event starts.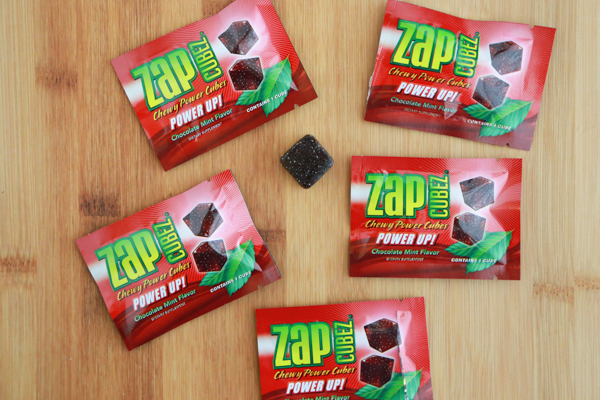 HoneyBar
Frank Sardelis, a baker by trade, decided to use his baking experience to create a new snack bar. Recalling the snacks from his childhood in Greece, a traditional treat made with sesame seeds, honey and sugar, Frank developed the first HoneyBar. But instead of using sugar to sweeten the new snack bars, he sweetened the bar with only honey, creating a better and healthier bar! After two and half decades in business, they now have seven different varieties of the HoneyBar. We were sent all seven and I absolutely love looking at the ingredient list and recognizing each ingredient in these bars. I don't feel a bit guilty about having these in our home. And it doesn't hurt that they are absolutely delicious.
You can request your free sample here once the event starts.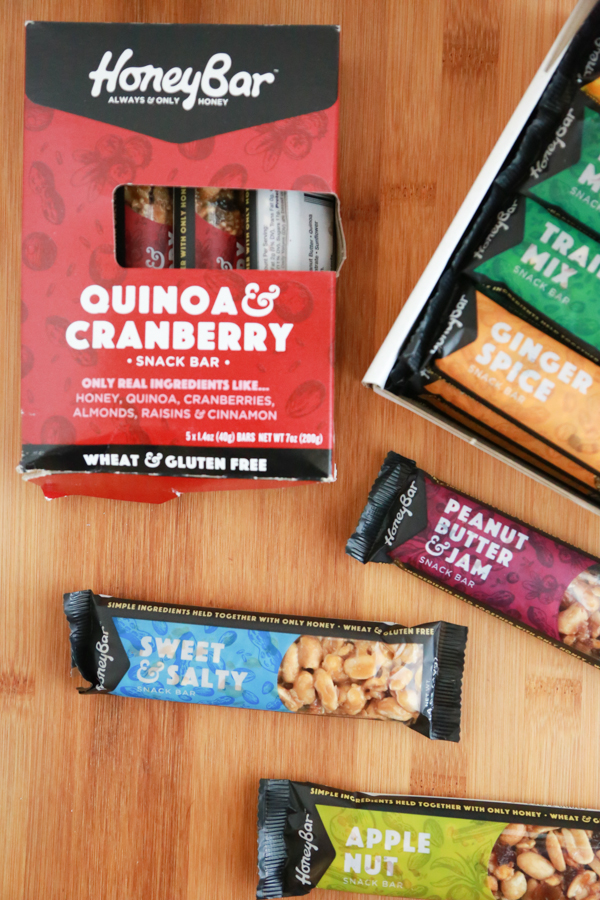 Bitsy's Brainfood
Bitsy's Brainfood offers a variety of organic snacks for children (and adults). Started by two moms, Bitsy's Brainfood was created so that children would find the healthy aisle a little more fun. They are on a mission to make great food that starts with a simple belief – healthy bodies and healthy minds are connected, and learning to eat smart should be fun. We received a variety of crackers and we honestly loved each and every one, although I think my favorite was the Cheddar Chia Veggie Smart Crackers – so good!
Request your sample here once the event is live.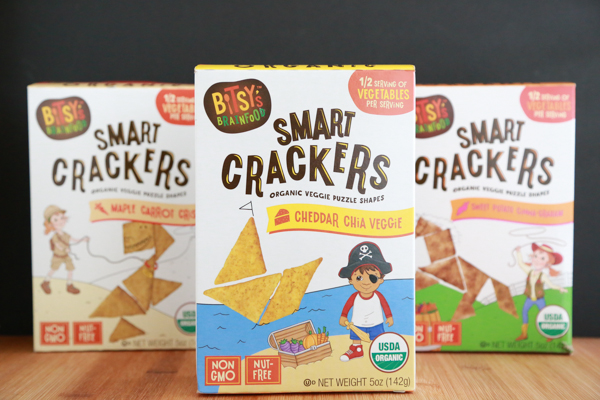 All of these products are perfect for the back to school season. Which brand are you most excited about? Don't forget to RSVP so that you can be entered to win the grand prize basket filled with product from participating brands. Go ahead and grab your buddy and "wish for" the products you want to try the most. Once you RSVP, you'll have access to the calendar so that you won't miss out on any of the great samples being offered.
Countries samples are available:
Canada:
HoneyBar
Both:
Bazic Products
7th Heaven
U.S.
Explore Cuisine
Chewz Brands
Danskin Now
Bitsy's Brainfood
Happy sampling, y'all!