This Strawberries and Cream Smoothie recipe and post was in partnership with SweetLeaf. However, all thoughts and opinions are my own.
My kids are addicted to smoothies. They see the blender out and get all excited because they know a delicious, creamy smoothie, like this Strawberries and Cream Smoothie, is in their near future.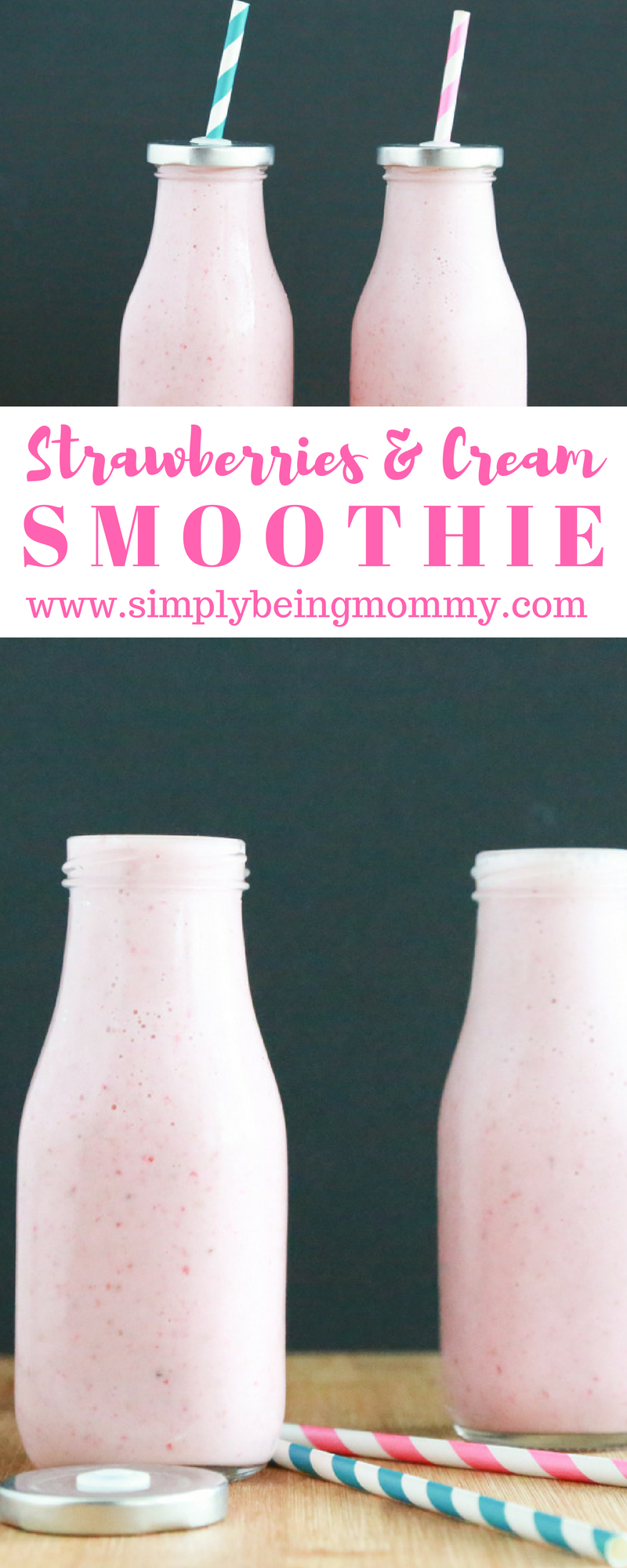 They love smoothies any time of the day, but I actually prefer them as a midday snack once the youngest gets home from school. It's that boost my body needs to get through the rest of the day before dinner is served.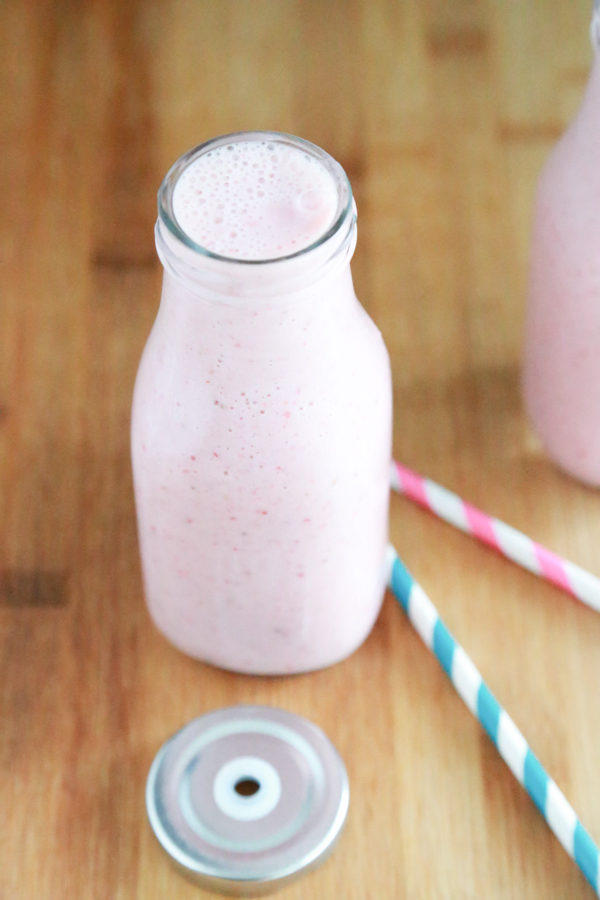 But my kids, they'll slurp down a smoothie whenever, wherever.
Strawberries and Cream Smoothie
Strawberries and Cream Smoothie
Ingredients
1 cup unsweetened almond milk
2 cups frozen whole strawberries
1 banana, peeled
1/2 cup vanilla greek yogurt
Instructions
Add all ingredients into the blender and blend all ingredients until creamy.
If you love strawberries, you'll love this Strawberries and Cream Smoothie. It's much like a strawberry milkshake, only healthier!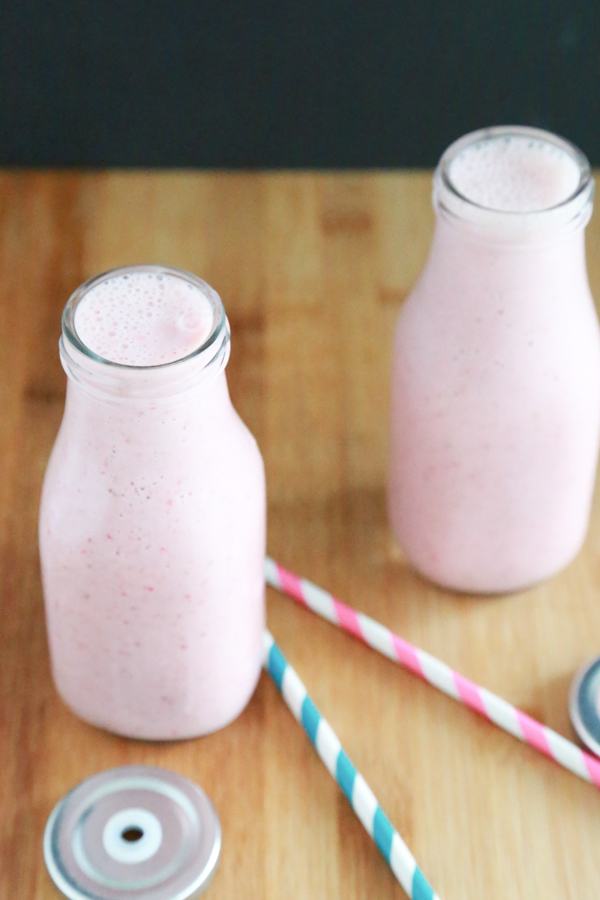 As a sweetener in my Strawberries and Cream Smoothie, I used SweetLeaf Liquid Stevia Sweet Drops. If you don't have any on hand, you can order directly from Amazon. But if you prefer, you could also use a sweetener alternative. I just love SweetLeaf because it doesn't add any calories or carbs!
For this smoothie recipe, I used SweetLeaf Sweet Drops Vanilla Creme! But with 20 different flavors, think of all the different flavor combos you could make! And because SweetLeaf uses no artificial flavorings, Sweet Drops are a better-for-the-body sugar alternative.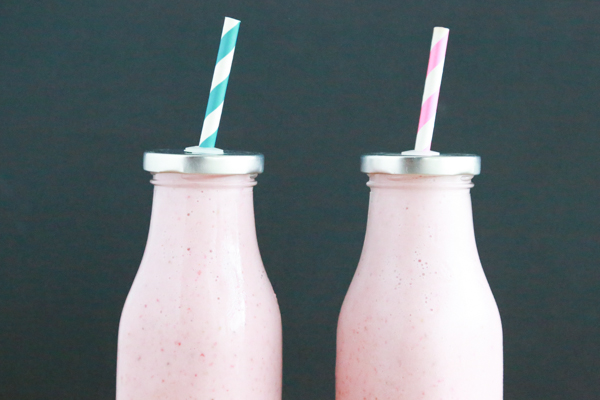 I'm all about better-for-you choices! What's your favorite kind of smoothie?