I have been compensated by PediaSure for this post; however, I am sharing my own thoughts. All opinions are my own.
Sometimes getting our little sidekicks to eat can be quite the task, especially when they aren't feeling good and need as much nutrition as possible.
And then there are those sidekicks who simple don't want to eat what we put in front of them. Maybe it's fear of trying something new, or an oral aversion to the texture of the food.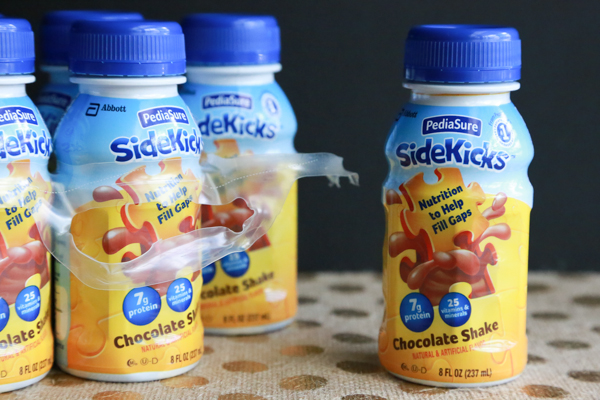 Regardless, we know our children need nutrition and it's our job to ensure they are getting the nutrients they need to grow and thrive.
It never fails each year during the busy back to school season that we somehow manage to get a nasty virus that makes its way through our home. This year was no different.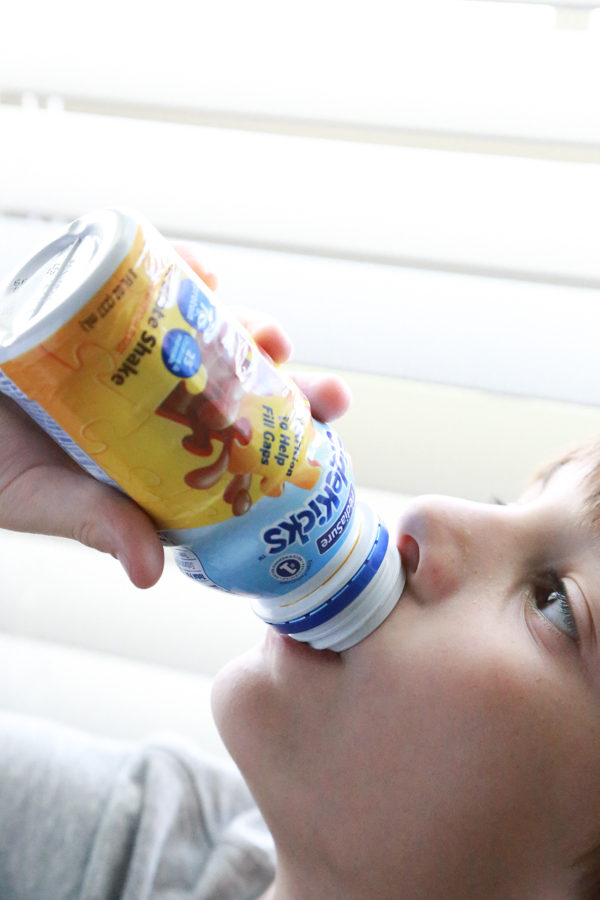 Between the headaches, stuffy and runny nose, sore throat, coughing, and sneezing, it's no wonder my little sidekicks don't want to eat. To be honest, I don't want to eat either. It hurts my throat to even think about it.
But although it may be hard to get them to eat, it's not as difficult to at least get them to drink.
PediaSure SideKicks
PediaSure SideKicks Shakes are available in three delicious flavors: strawberry, chocolate, and vanilla. These shakes are great for on-the-go, but they can also be served as part of your child's meal. I like to serve it in a bottle with a fun, colorful straw with dinner.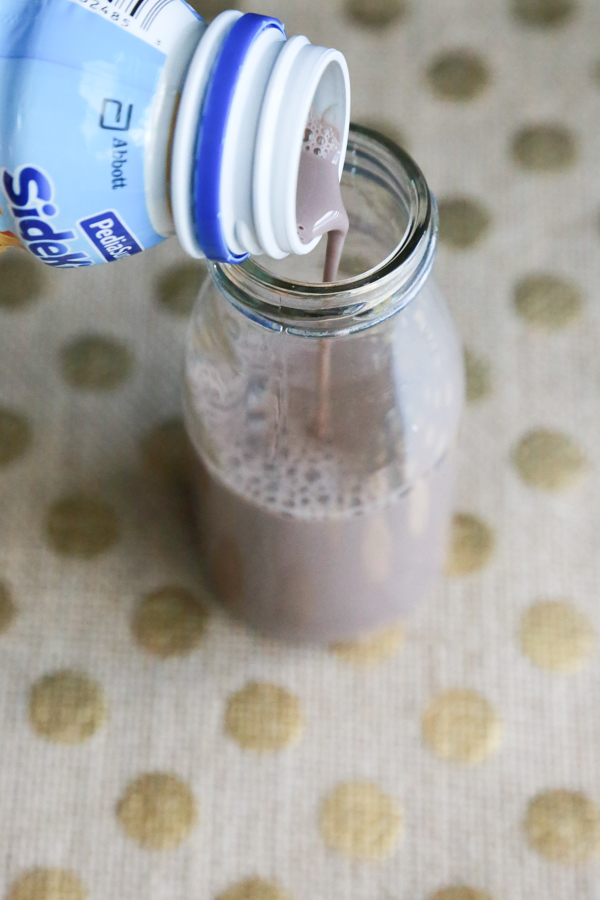 You can also create fun recipes for your picky eaters by substituting PediaSure Sidekicks where milk or water would normally go in the recipe; think pancakes, smoothies, or even mac and cheese. Chocolate pancakes sound pretty perfect right about now.
Even though PediaSure SideKicks are easily found in the baby section of Walmart near all the formula and meal replacements, they aren't just for younger children. Just this week I've had to use them with my eight-year-old. He's the pickiest eater in the house and he slurped down his PediaSure SideKicks Chocolate Shake no questions asked.
And for a limited time, you can save $3 on your purchase of two PediaSure SideKicks products at Walmart! Put PediaSure SideKicks on your shopping list and pick some up next time you're out shopping!
What does your picky eater like to eat or drink?