See how contributor, Melanie, makes memories with Halloween traditions at Disneyland.
One thing is very clear about the Walshes — we are a Disney family. We've had some amazing Disney vacations and countless adventures to our castle away from home.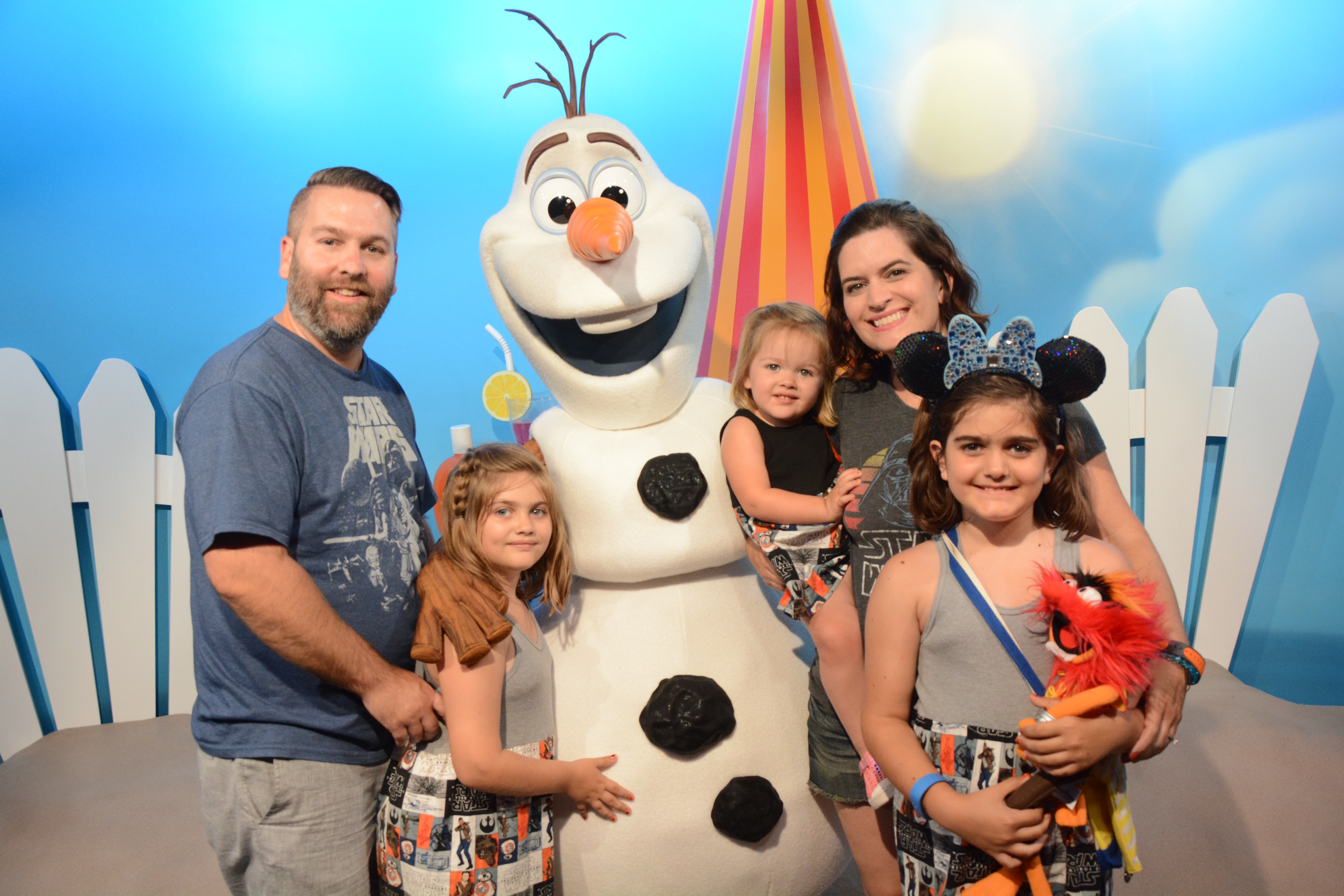 The Disneyland Resort has become part of our holiday tradition. Most recently, we were able to visit Mickey's Halloween Party, a themed special-ticket event part of the Halloween Time celebrations.
At Mickey's Halloween Party, there are treat stations for trick-or-treaters of all ages, themed rides/attractions, plus all the traditional fun of a trip to Disneyland. All of it rolls up into Halloween memories we will cherish forever, and makes for Halloween traditions at Disneyland that we won't forget.!
When we think of making holiday traditions, it's normally Christmas that comes to mind. Yet, Halloween has a specialness all its own thanks to many years of memories during this ghoulishly good time.
Halloween Traditions at Disneyland
If you're looking to make some Halloween family traditions, try these suggestions at the Disneyland Resort:
Dress the Part: Children will want to put on their pirate or princess best for a trip to Disneyland. Outside of Mickey's Halloween Party, adults may not wear costumes into the parks. Show your seasonal spirit with a Nightmare Before Christmas tee or try Disney Bounding as your favorite villain.
Cuddle the Characters: Speaking of villains, don't forget to take lots of pictures of yourself with the villains who make special appearances this time of year. They also take center stage…or is it street…as the villains descend on Main Street for the Frightfully Fun Parade during Mickey's Halloween Party.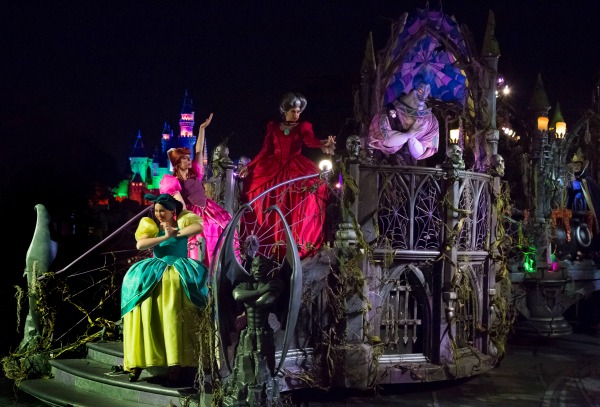 Eat the Treats: Disneyland may be the Happiest Place on Earth, but it's also the yummiest. Halloween Time offers all your favorite fall flavors with new holiday offerings each year. Check the Disney Parks Blog for more info on what to drool over. Every year I've check out the candy apples and marshmallow pops. So yummy!
Copy the Decor: As you stroll down Main Street and through the various lands, snap picks of your favorite holiday decor. Once you're back home, use your photos as inspiration for some awesome Halloween decorations that will keep your visit fresh in your mind. Try this Copy Cat DIY Mickey Halloween Wreath.
Don't Miss the Themed Thrills: For the 15th year, the Haunted Mansion has been transformed into Halloween Town. Check out Jack Skellington and the newly added Sally in this holiday must-do. You'll also want to bravely race through Space Mountain: Ghost Galaxy.
Drop in One Last Time: Make your final reservation for Twilight Zone's Tower of Tower. The final check-in is scheduled for January 2nd, with the new attraction Guardians of the Galaxy: Mission BREAKOUT set to be free-falling next summer. Whereas most traditions involve doing the same thing annually, you'll want to make sure your Halloween Time fun includes any limited attractions.