I haven't been doing many reviews lately, mainly because of the lack of time, but also because there hasn't been much offered that I wanted or needed. But when I started working with Ninja (remember my Ninja Coffee Bar Review) I knew I wanted to get my hands on one of their blenders. And I did, y'all. I'm so excited to share this Ninja BlendMax Duo review!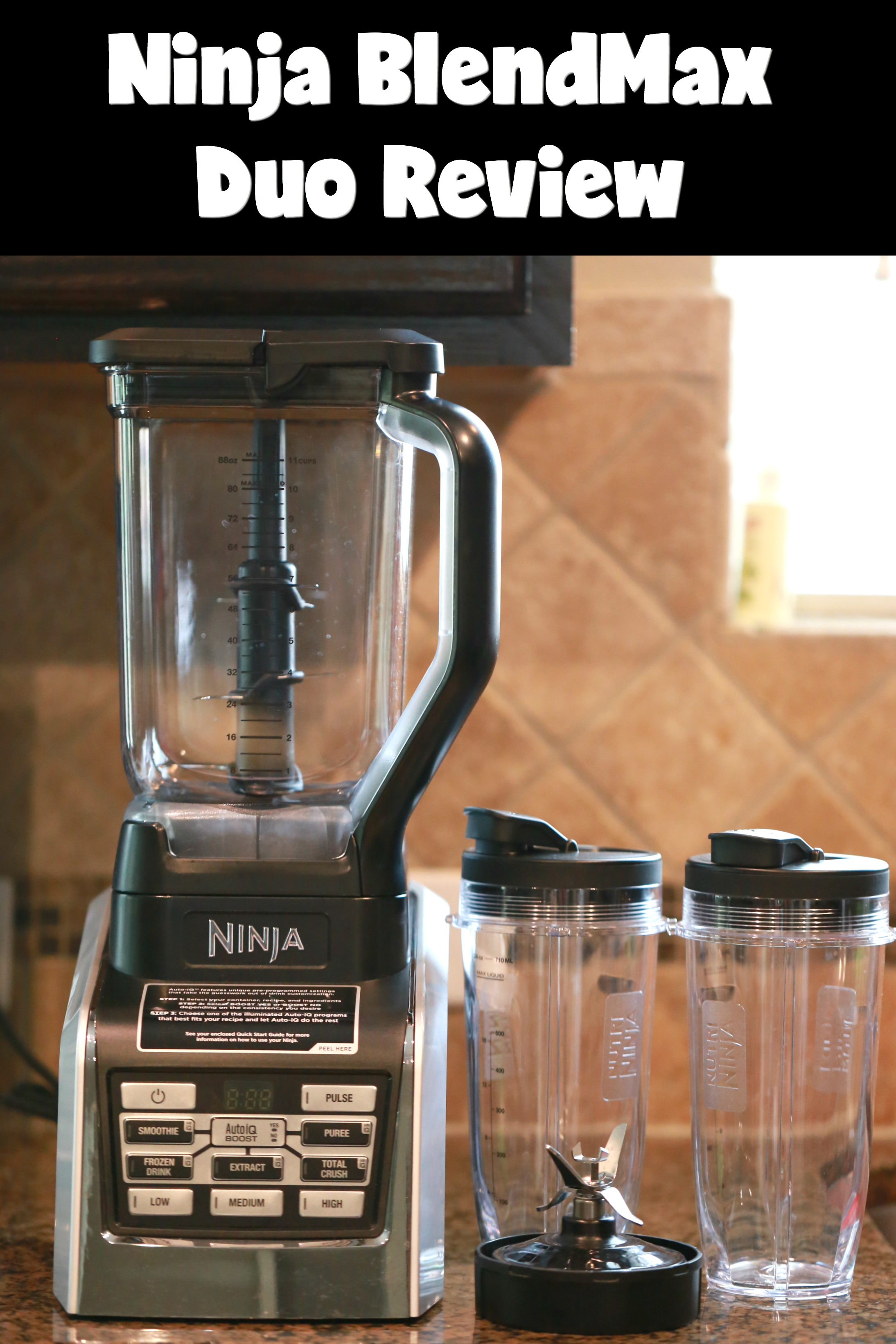 Ninja BlendMax Duo Review
So first things first. The Ninja BlendMax Duo comes tightly packaged and organized within the box. Cardboard is used to keep all the pieces separated, to prevent breaking or cracking. As with all new products, you will need to wash thoroughly before using. Be careful when washing the blades to make sure you don't accidentally cut yourself.
The box contains:
1600-watt base
MAX 88 oz. Total Crushing Pitcher
Total Crush Blades Assembly
(2) 24 oz. Tritan Nutri Ninja Cups
(2) spout lids
Pro Extractor Blades Assembly
75-recipe cookbook
I'll admit that looking at all the options on the front of the Ninja can be a little bit overwhelming. But there's good reason for all those buttons. Those buttons give you control to make smoothies, purees, frozen drinks, juices, and crushed iced — hello homemade snow cones.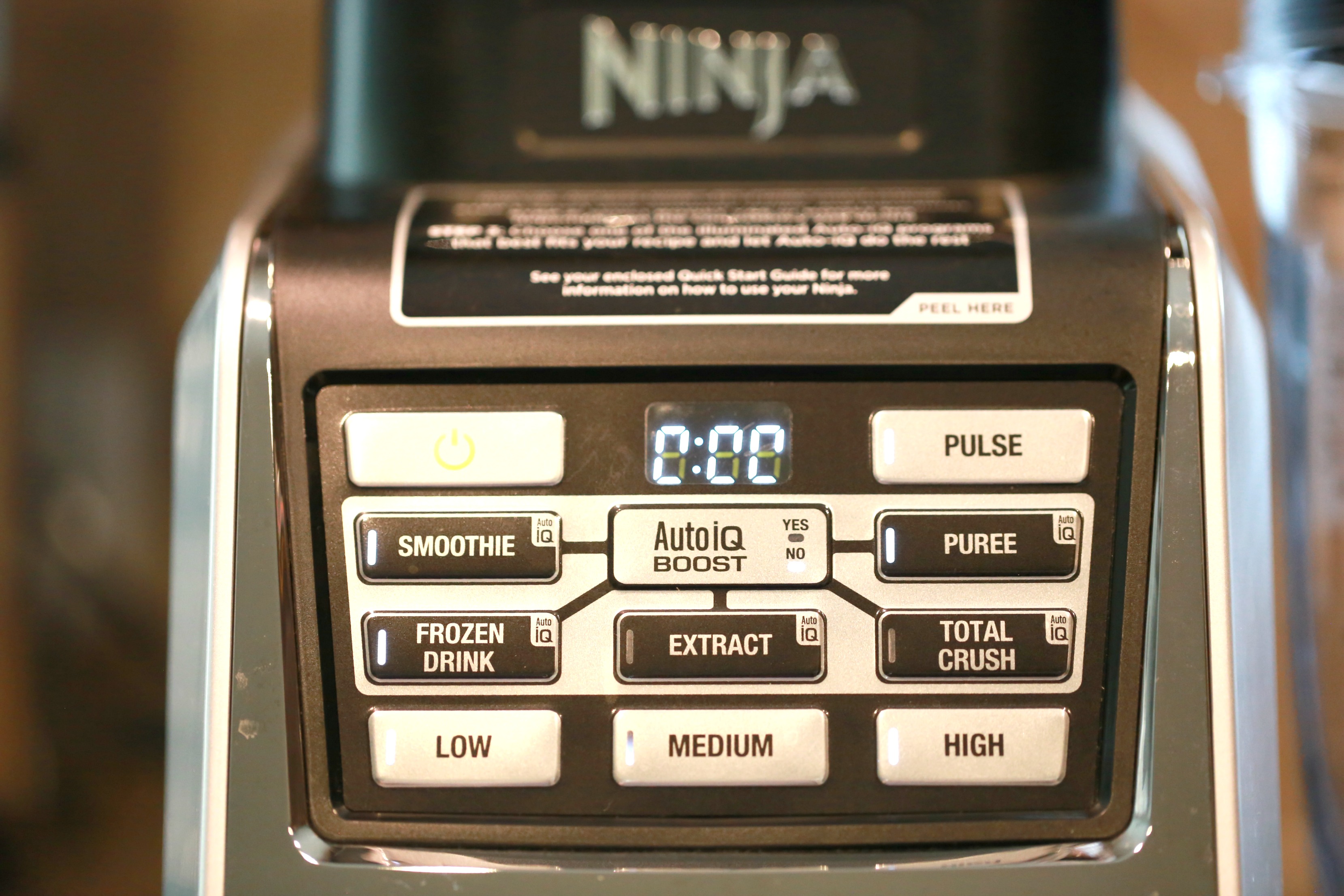 I used the Ninja BlendMax Duo to make this Easy Blended Iced Coffee — so easy, y'all.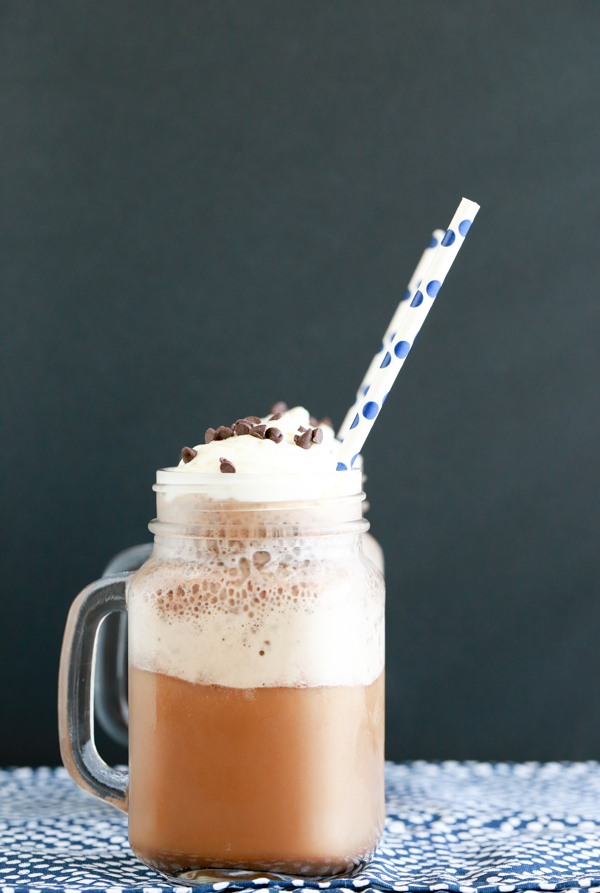 And so good. This is getting very addicting, very quickly. I'm over here all like, what I can throw into the Ninja BlendMax Duo…
What does Duo mean?
It just means more options for you – isn't that fabulous? Not only do you get the Total Crushing Blades to use with the MAX 88oz. pitcher, you get the Pro Extractor Blades to use with the Ninja cups. With one base and two interchangeable vessels, the Ninja BlendMax Duo easily switches between a powerful nutrient and vitamin extractor and a super sized total crushing blender.
With the Total Crushing Blades you can make things like blended coffees, mixed drinks, and purees. With the Pro Extractor Blades, you can make delicious, drinkable juices using leafy, fibrous foods. The Pro Extractor Blades fully breaks down whole food, ice, seeds and more unlocking the full potential of the fruits and veggies.
What is Auto-iQ?
Again, it means more options for you. Each Auto-iQ program toggles between BOOST YES and NO, upgrading you to a total of 10 unique programs that allow you to customize everything you make. Auto-iQ also makes it easy to make your favorite recipes with zero guesswork. Just push the buttons and let the Ninja BlendMax Duo do it's thing.
I'm definitely not a Ninja BlendMax Duo pro yet, but each time I use it I learn a little bit more about it. Here are some other important features to note:
Non-slip feet: There are four suction-cup feet on the bottom of the machine to make sure it stays in place. It does make it difficult to move when you want to move it, but when the blades are turning at full speed, it keeps the machine firmly planted.
Locking lid mechanism: The lid to the MAX 88 oz pitcher locks into place by simply pushing down the handle to it's locking position. To unlock the lid, you simply press down on the "Release" button on top of the lid. Again, this is a safety feature as well as a safeguard from making a mess all over your kitchen counters, cabinets, and ceiling.
Pour spout on pitcher: If you're prone to making messes like I am, sometimes the littlest features are exciting. When I made my Easy Blended Iced Coffee the other day, it was so nice being able to pour it into my glass without spilling it everywhere or having it run down the side of the pitcher.
We've made blended coffees, cauliflower rice, and frozen fruit granitas and we've only touched the surface of what this machine can do. I can't wait for the colder weather to make some homemade tomato soup — yum!
If you get your Ninja BlendMax Duo home and not sure where to start, the 75-recipe cookbook gives you a good place to jump right in a try it out.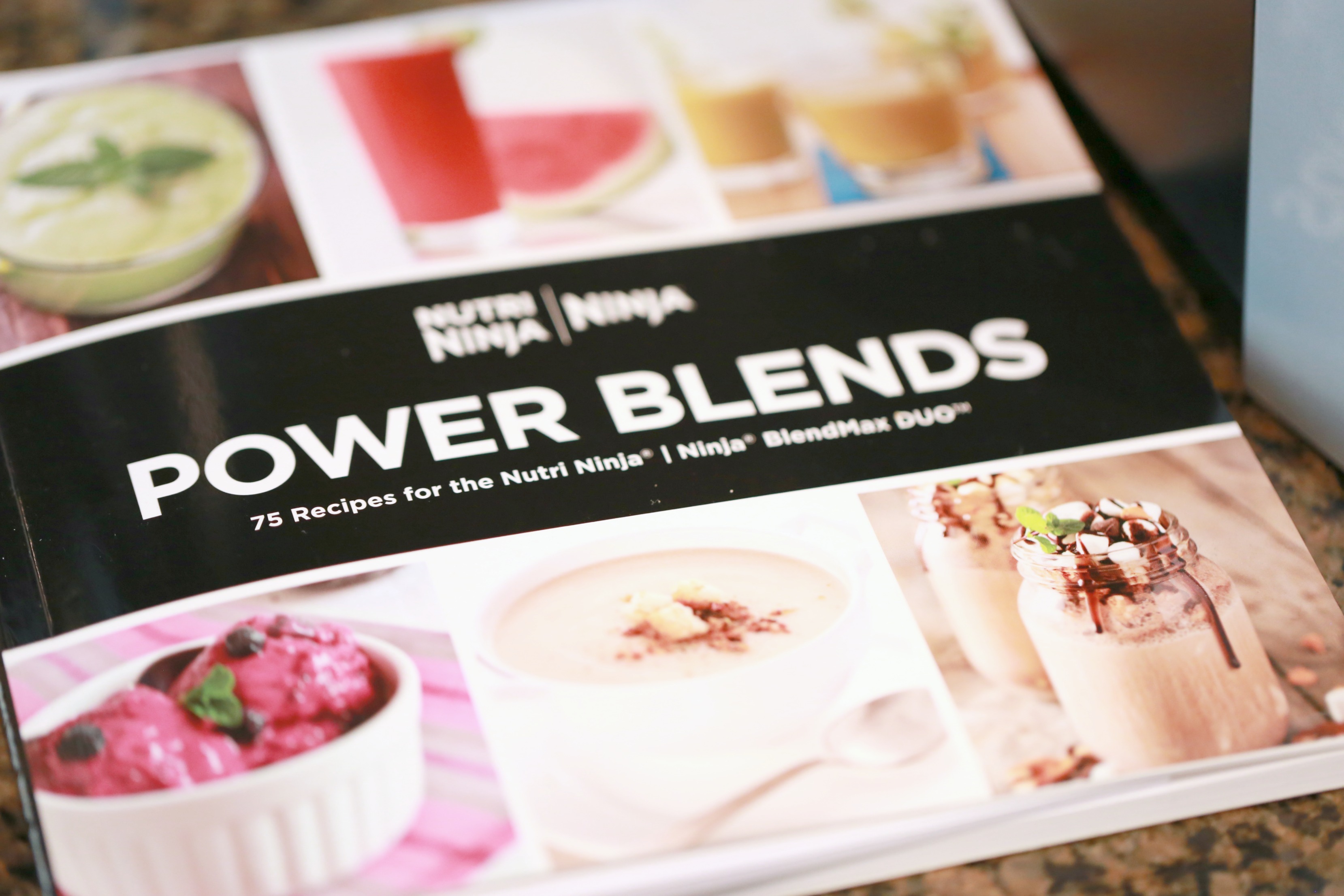 The cookbook features both sweet and savory recipes to get you started.
The one thing I would change about this machine if I could would be the height. It doesn't fit on the counter underneath the cabinets. To solve this problem I keep the base on the counter, and the pitcher and cups in the cabinets. It's not the perfect solution, but it works for me.
You can purchase Ninja blenders on Amazon and get free 2-day shipping with Prime!