This is a partnered post with Mirum Shopper. As always, all thoughts and opinions are my own. Can you think of other ways to speak beautiful?
Protecting our children comes naturally. With three young girls, I do my best to protect them from physical harm. They can cross streets safely, they know what to do in case of an emergency. But let's be realistic, I know that there are other dangers that they will have to face. Teasing and bullying, whether in-person or online, has the potential to greatly shatter their developing self esteem and confidence. That's why I teaching them ways to speak beautiful.
As I prepare my children for their futures, my efforts in this matter are two-fold: to equip my daughters with resources to maintain positive self-esteem & confidence and also to show them how to foster positivity.
Thanks to the Dove Self-Esteem Project, I've got talking points to share with my young girls about their self-esteem. Growing up is tough stuff, and knowing where to start helps me guide them through life. My approach is not only defensive, though. It's not just, "How do you deal with bullies?" I want my children to help foster environments where bullying isn't tolerated. They can do that by committing themselves to Speak Beautiful.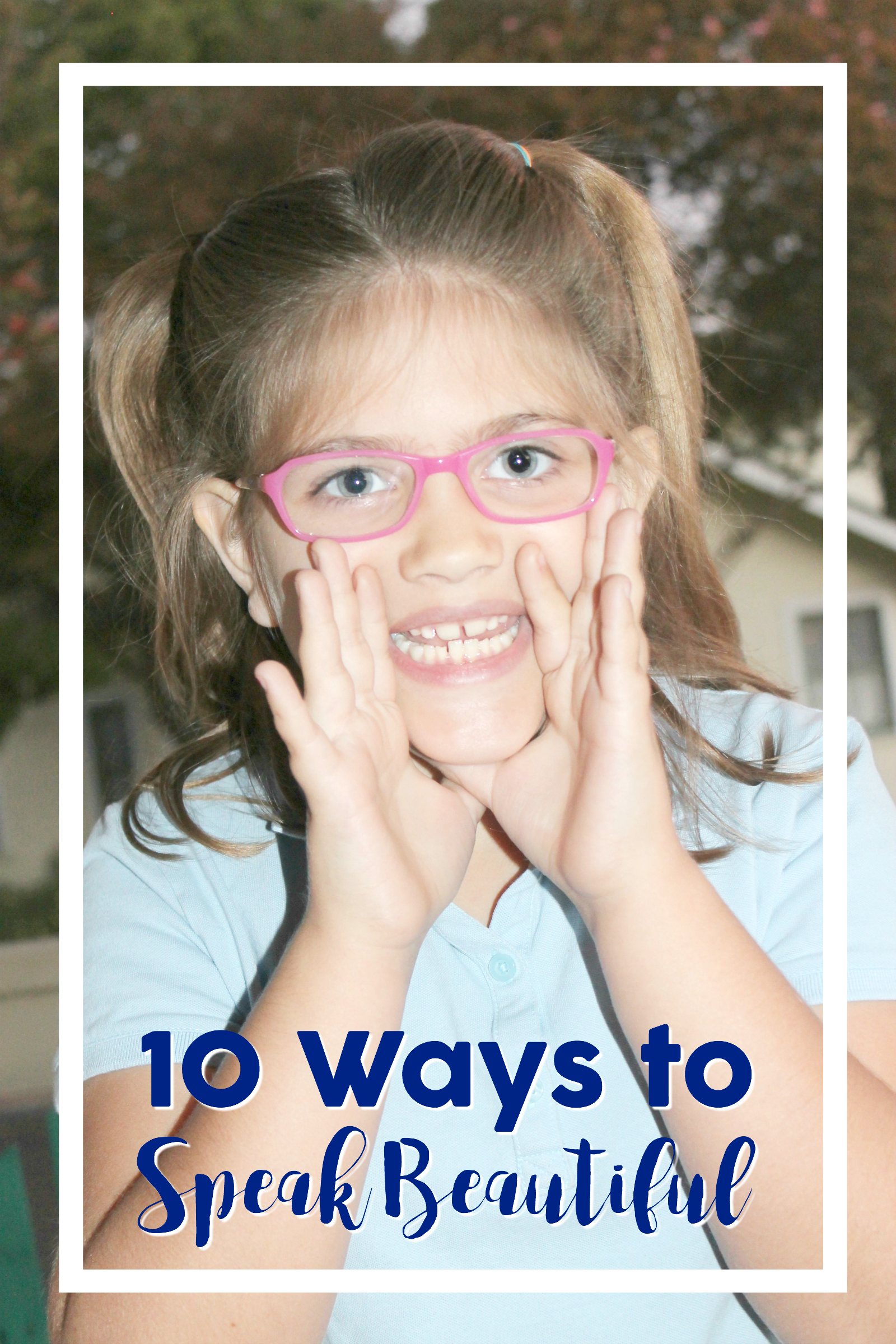 10 Ways to Speak Beautiful
Embrace Differences: Part of self-acceptance comes from recognizing what makes us each unique. As my daughters near the tween/teen years, a time when fitting in seems oh-so-important, we celebrate the things that make them special.
Stop Comparing: We categorize, and we analyze. These higher level thinking skills are great for reading literature or studying biology. But when we try to evaluate our own worth based on our peers or what we see in the media, we're doing ourselves a great disservice. As a follow-up to discussions about what makes us unique, it's important to note that comparing ourselves to others isn't a productive way to build self-esteem.
Find Role Models: As a girl mom, I know I have a unique role in my daughters' body image. I want to be a role model for them, so my own reflection on my body and health has to remain positive. What I'm finding is that for my young girls, I have to say it out loud. Hearing the positive affirmations are valuable. Finding them empowering role models outside the home is also great. I'm wary of celebrities, but even accepting that celebrities make mistakes can be a useful discussion.
Focus on Identity & Relationships: One tip I cherished from the Dove website was building positivity through focusing on young girls' roles as sisters, daughters, friends.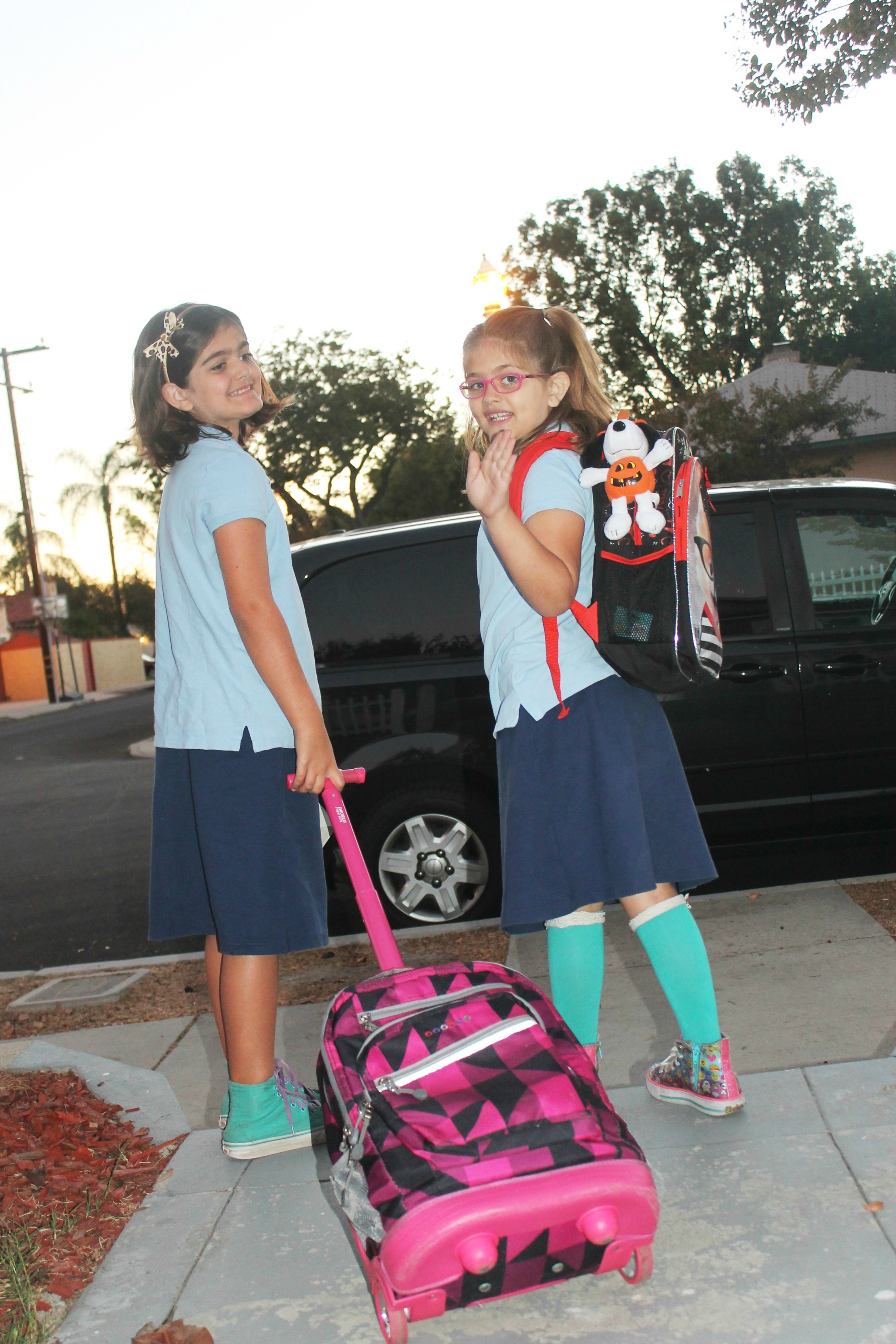 Take Care of Yourself: When we're our best selves, it's easier to remain confident. Teaching my girls about caring for their bodies is matched with conversations about their growing minds.
Stop "Just Joking": What's a comment made in jest to one person might be damaging to another. I'm banning "I was just joking" as a valid excuse for unkindness.
Explore Beauty Outside of Just Physical Appearance: We're working to redefine beauty as a term that embodies more than just physical perfection. Watching empowering films, reading books, and even searching social media for positive hashtags can be a great reminder there's more to us than our outward appearance.
Add to the Conversation: Brainstorm a hashtag that embodies your efforts to build strong self-images. Make finding and seeking out empowering words or images a habit you do every day. You might be surprised how easily it is to find them.
Build a Community: I have the best friends, seriously. One has a character building program for school-aged children called BNICE and another facilitates Humans of New York-style social media accounts to tell the stories of his high school students. Surrounding myself with friends who embody what I want to see in myself motivates me. And I want the same thing for my daughters — a community of people who live lives dedicated to positivity and promoting a better world.
Support Programs that Help Girls: Choose Dove products to support building self-esteem in 20 million girls by 2020.  Our purchases can support the ongoing efforts to make a difference in our daughters' self-image.
That's why I'm so thrilled to share Dove's Self-Esteem Project. Through our purchases, we support programs that build up our daughters. Our support and dedication to speaking beautifully make for stronger self-esteem and stronger communities of women, online and in real life.
How do you speak beautifully?