This past weekend, DICK'S Sporting Goods opened six new stores around the Houston area. I was invited to attend the Grand Opening celebration at The Woodlands Mall location and had the opportunity to tour the store along with what seemed like everyone else in The Woodlands. The store was packed, everyone seemed genuinely excited, and I had the pleasure of meeting Roy Oswalt, former professional baseball pitcher for the Houston Astros.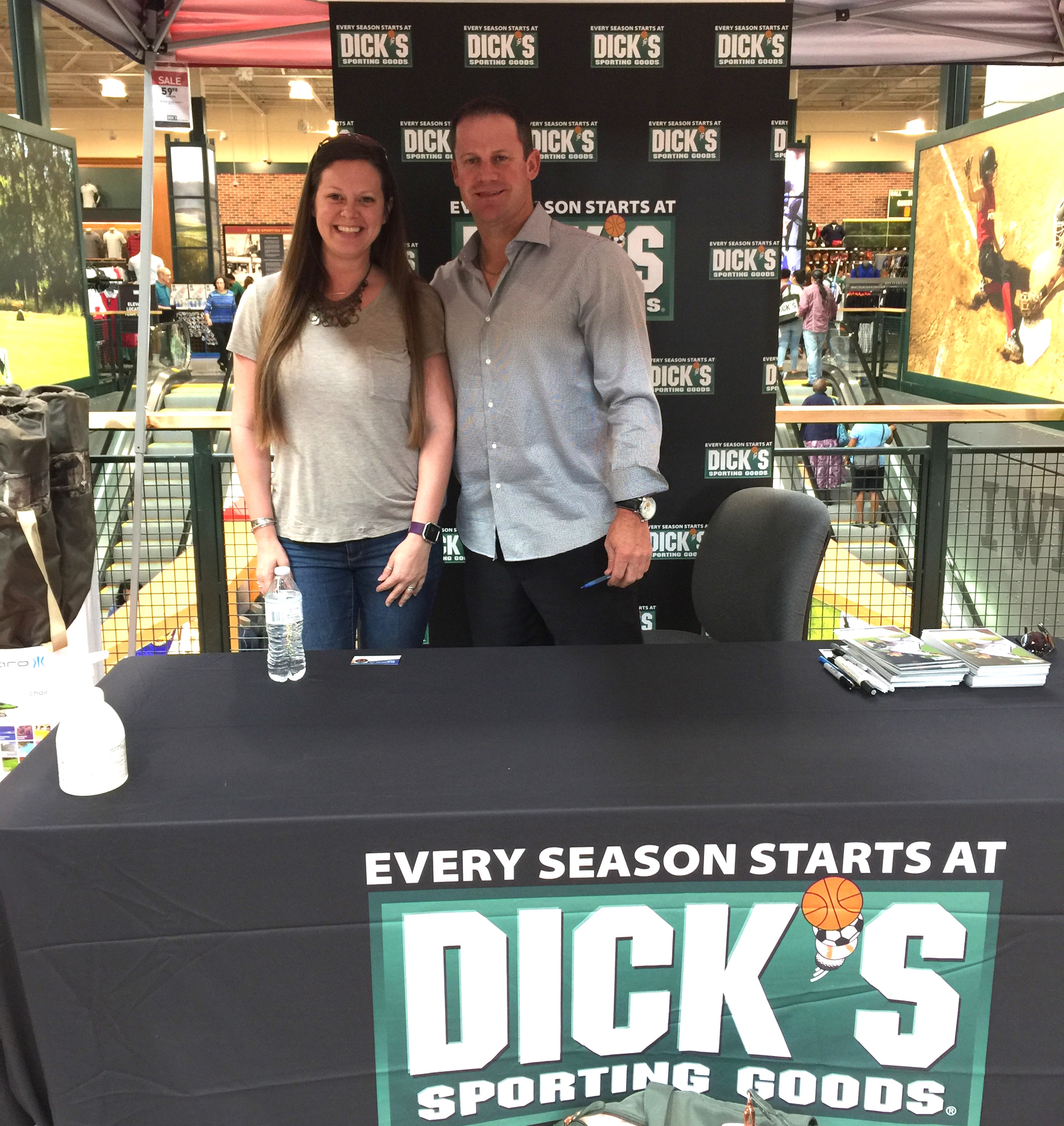 DICK'S Sporting Goods
During the three-day Grand Opening celebrations, more than 40 athletes and celebrity guests made in-store appearances and signed autographs at select locations throughout the weekend.
Each store is a one-stop destination for everything sports—designed by people who are committed to helping athletes take their game to the next level. With children in different sports, we have found that it's important for us to have options when it comes to where we purchase our sports equipment and supplies. And having a sporting goods store right inside of the mall is a huge time saver and allows us to stop in when we're doing our normal mall shopping.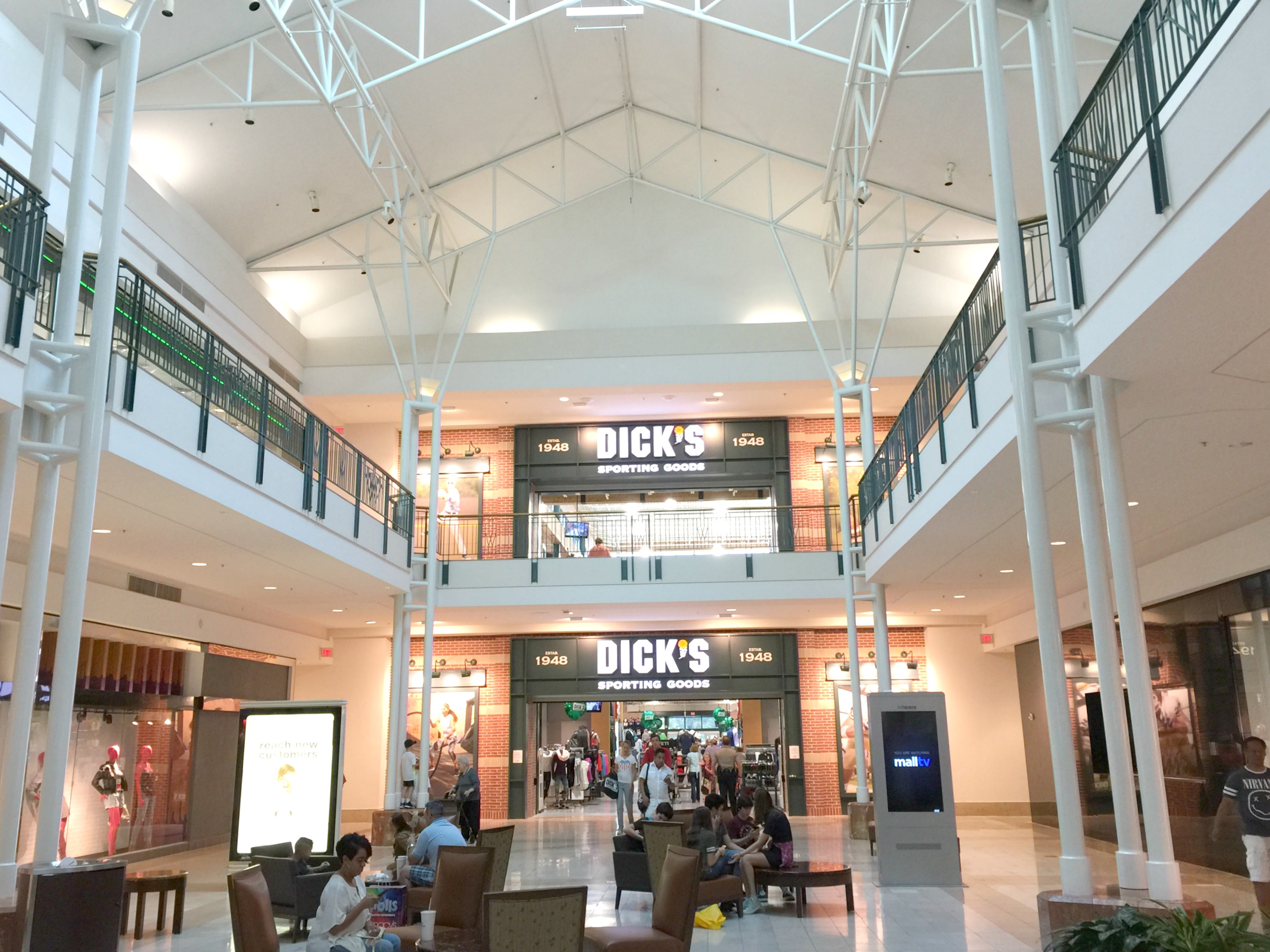 Not only does it save me gas and time, it helps to save my sanity, y'all. I can get it all done in one stop!
I was impressed by the wide variety of brands offered throughout the store. I saw the big name brands like Nike, Converse, and Under Armor, but I admit, I spent most of my time browsing the Calia collection, Carrie Underwood's line of workout gear, which is an exclusive brand offered by DICK'S Sporting Goods.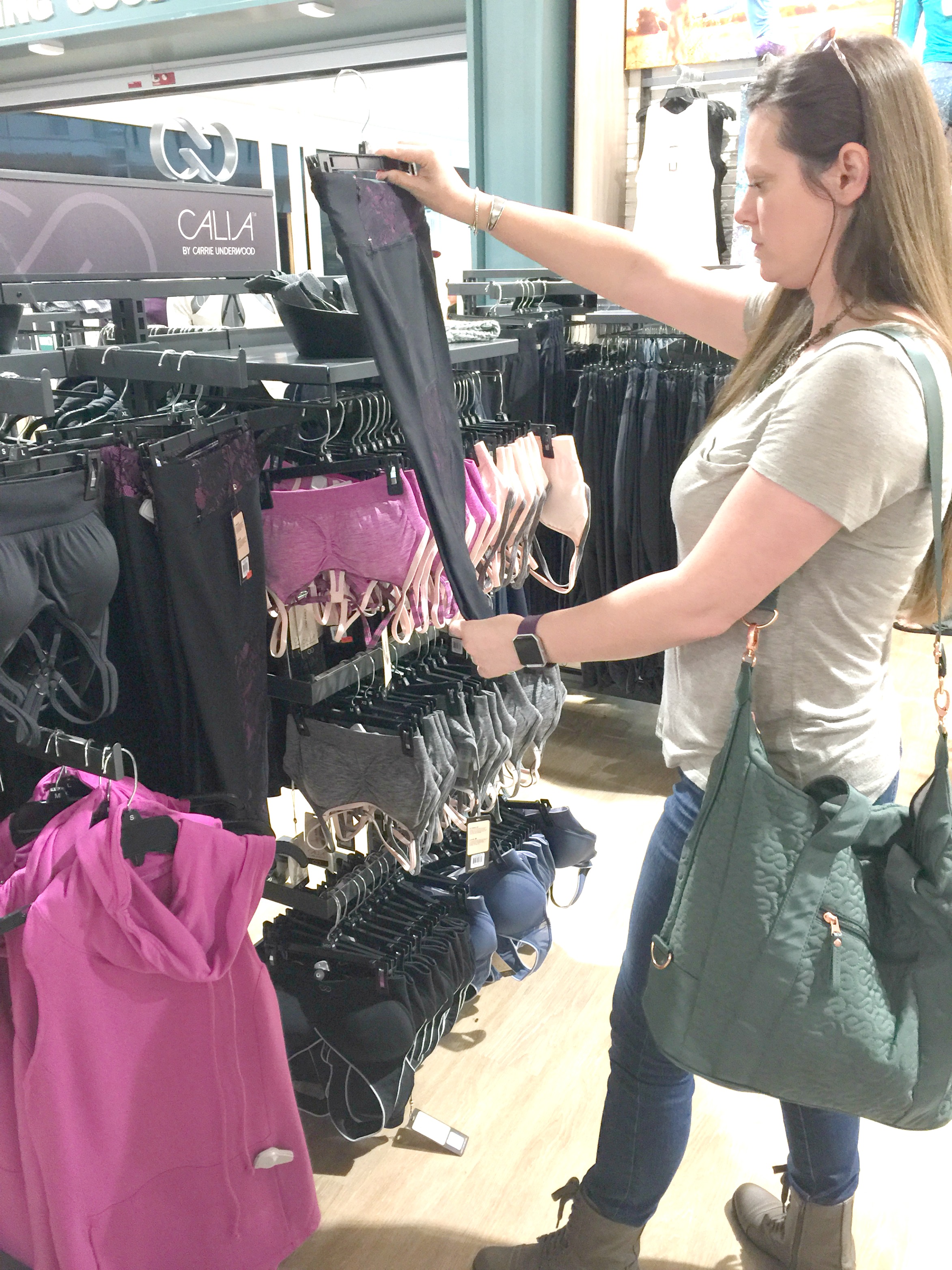 That bag I'm using, it's Calia too! Isn't it gorgeous? It's actually a gym bag, but can be used an everyday bag as well. I'm now using it to carry all my goodies, like my squat belt and bar pad, to the gym.
Whether you're shopping for yourself, the man in your life, or even your children, the selection is pretty extravagant.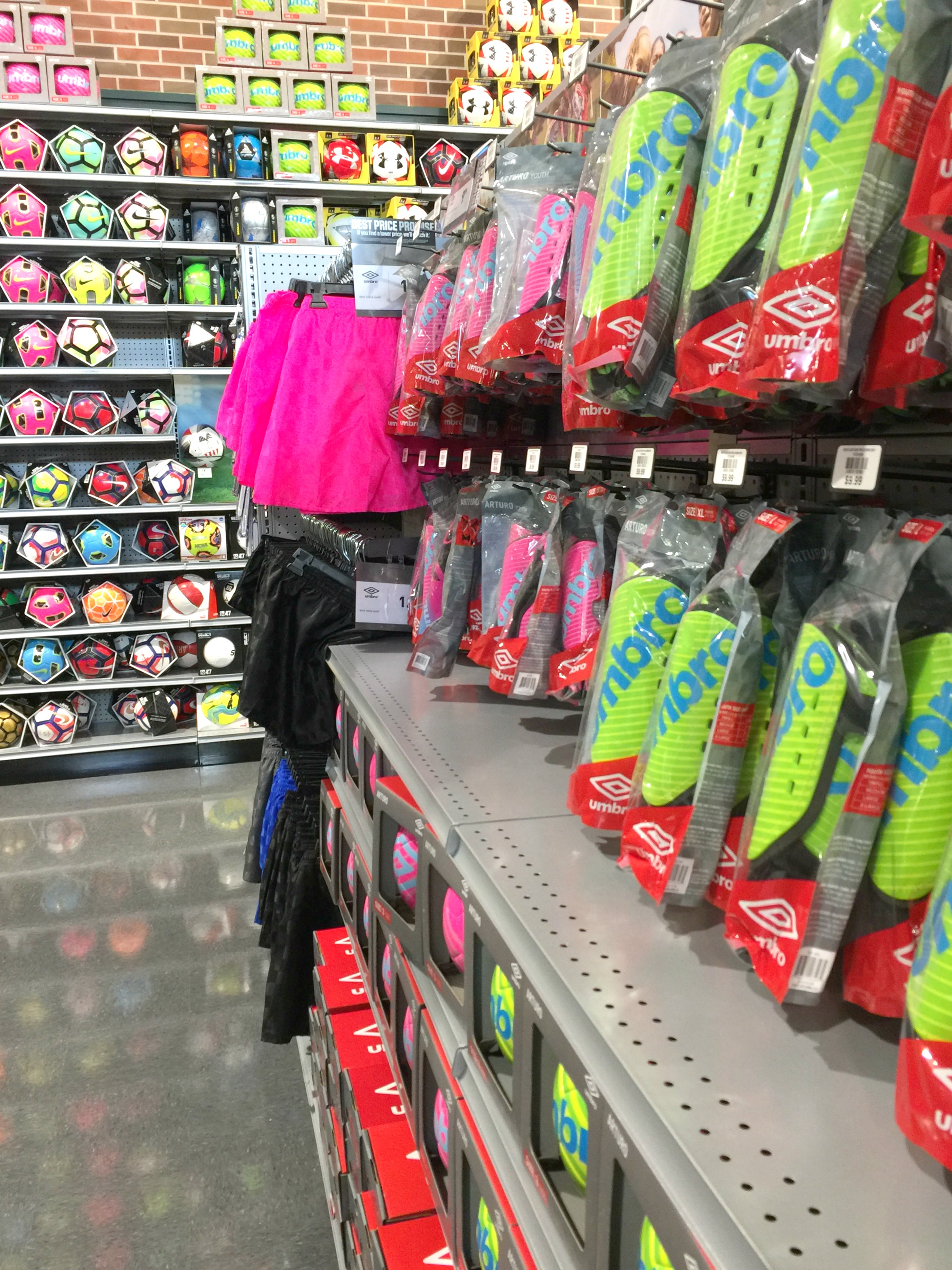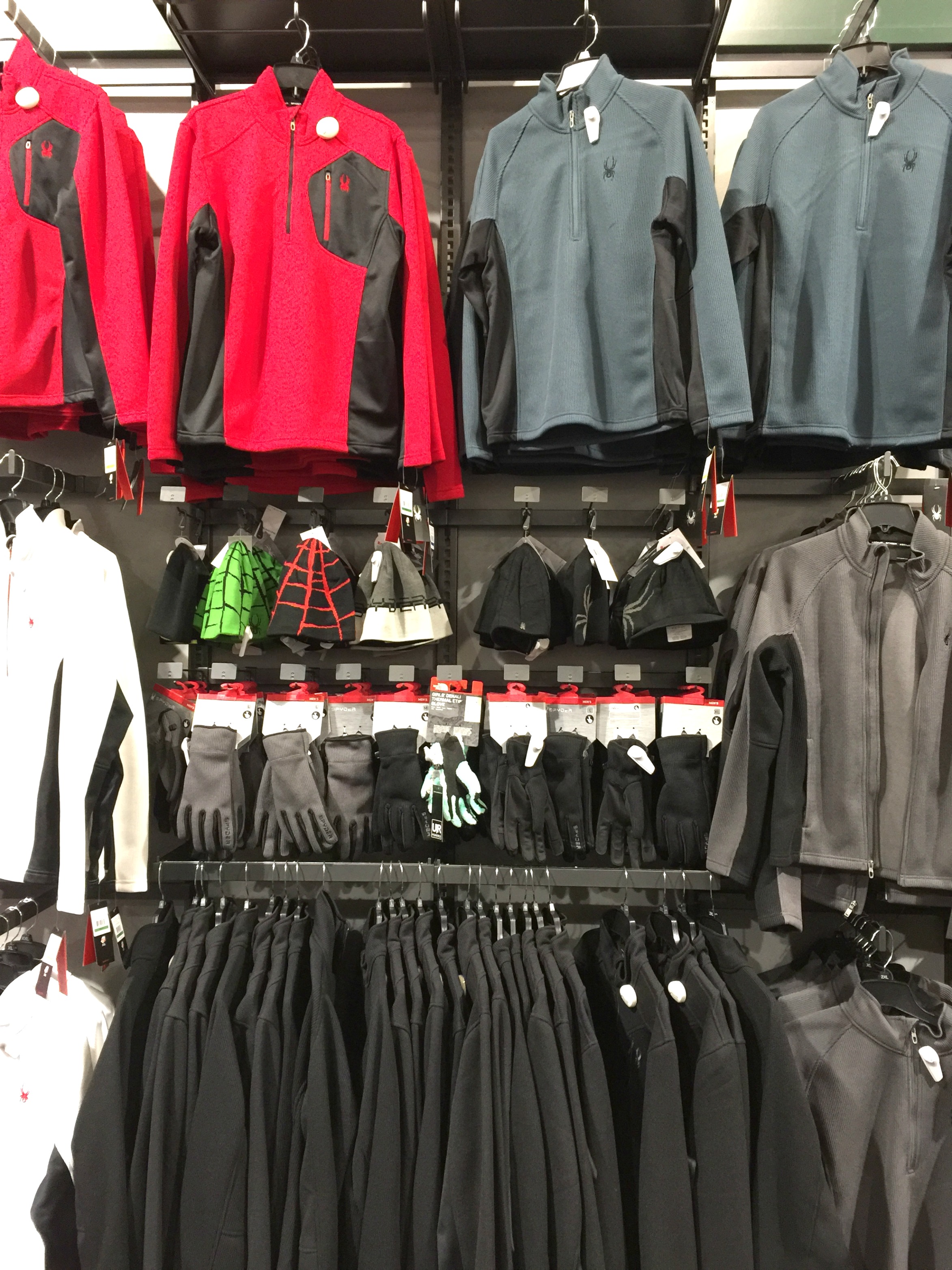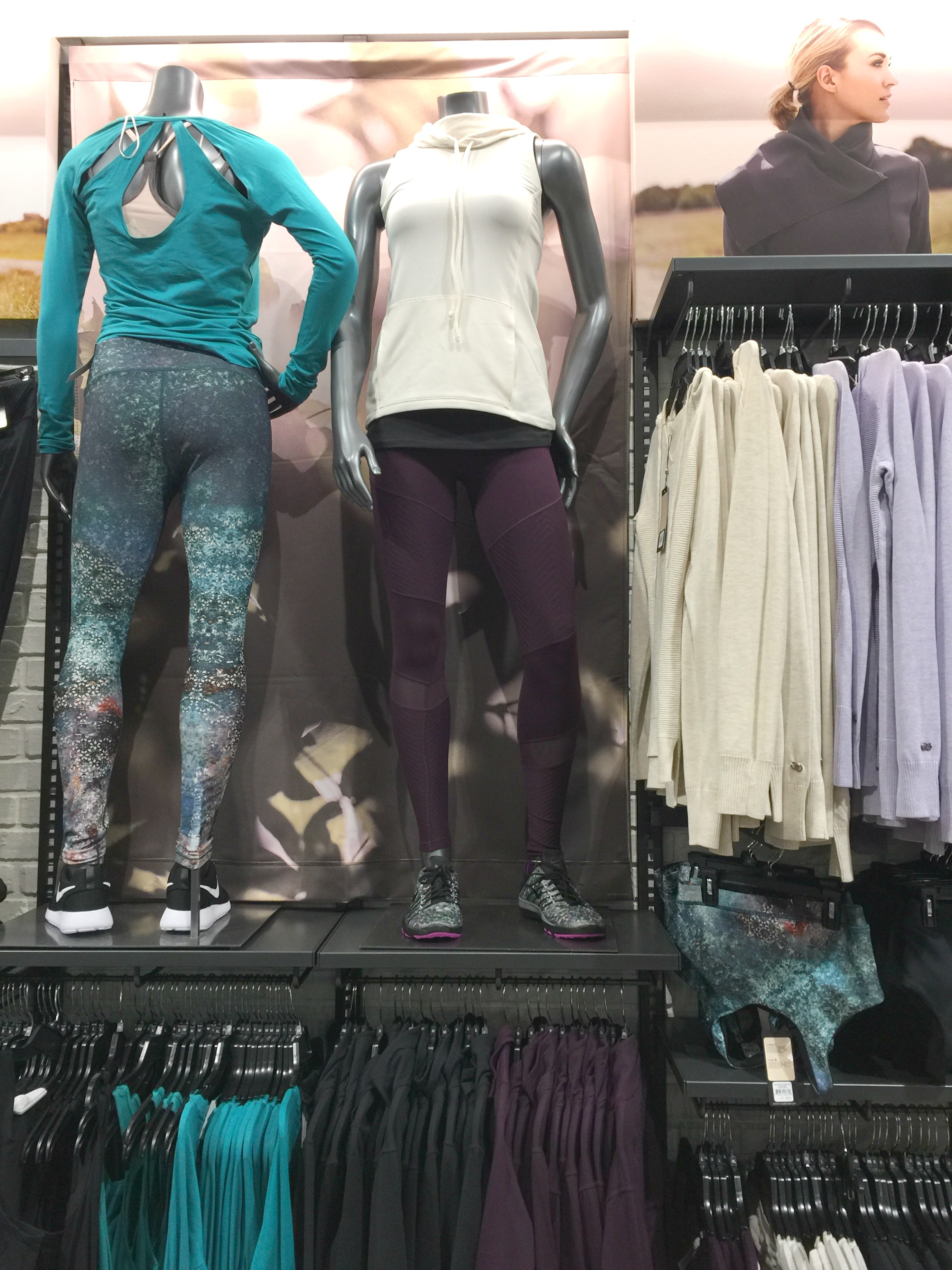 DICK'S Sporting Goods shoppers can also earn 3% back in rewards for their purchases in-store as well as online. Also available is the DICK'S Sporting Goods mobile app, which can help customers track their reward points, or earn additional reward points by connecting to one of many fitness tracking devices that are compatible with the app.
In celebration of DICK'S Sporting Goods in the Houston area, I have two (2) $50 DICK'S Sporting Goods gift cards to give away. Enter using the widget right below.
Good luck, everyone! I can't wait to see who wins.