Make bath time fun with this super easy to make Shaving Cream Bath Paint using just two simple ingredients.
This is a partnered post with Mirum Shopper. As always, all thoughts and opinions are my own. But don't just take my word for it, make this shaving cream bath paint for your kiddos and let them be the judge.
It's fall, the weather is nice, and we are still enjoying every single moment we have to play around, even at bath time! My kids have always loved taking baths. They'll bring in all kinds of toys and spend hours splashing around in the tub. By the time they are ready to get out they are as shriveled as a prune.

Don't judge, y'all. It's cheap fun.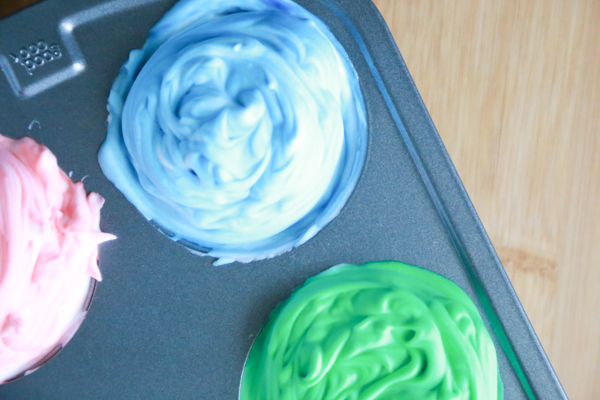 We've purchased some of the bath crayons and bath paints from the store, but have you tried getting that red crayon off a white tub? It's no fun. So I decided to make some of my own shaving cream bath paint, and the kids love it just the same.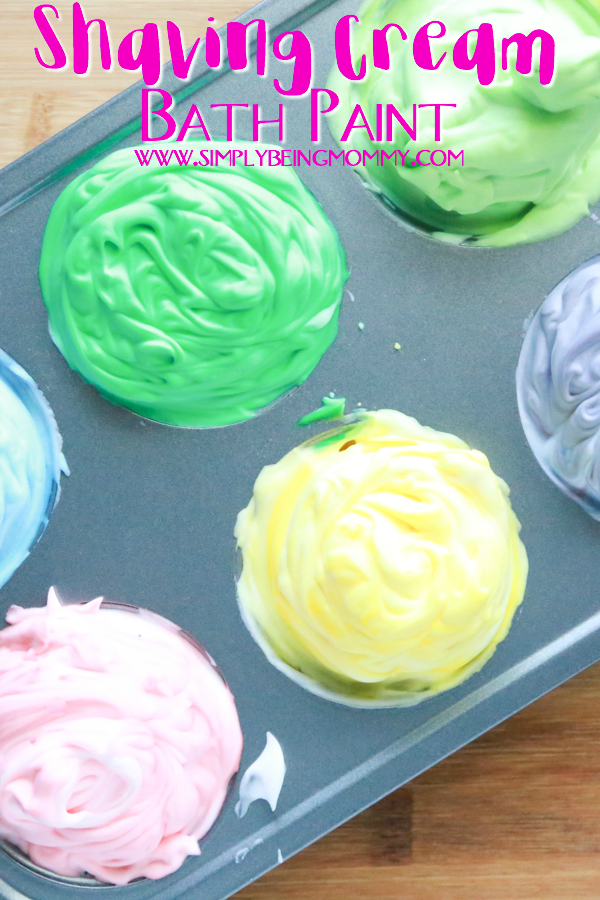 And the best part is it's super cheap to make and you only need two ingredients – food coloring and shaving cream. Since I'm not actually using the shaving cream to shave, I buy the cheapest can I can find. I usually pay just $.98 at Walmart. And since I already have food coloring on hand, it's very affordable. And each can lasts at least two times over here, depending on how much extra the kids use when I'm not looking.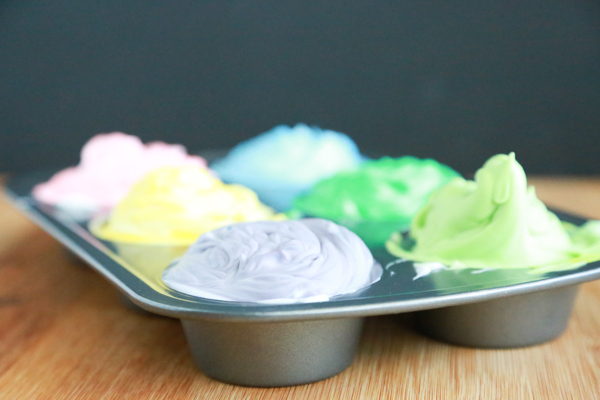 My kids love writing, drawing, and seeing what colors they can make the water turn.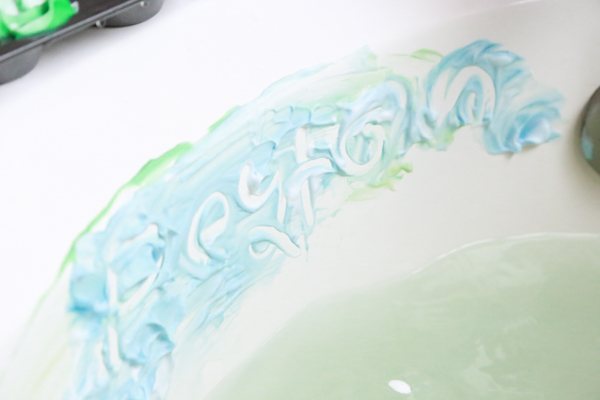 Depending on the colors you use, the water can turn some funky looking colors. But for my kids, that's part of the fun.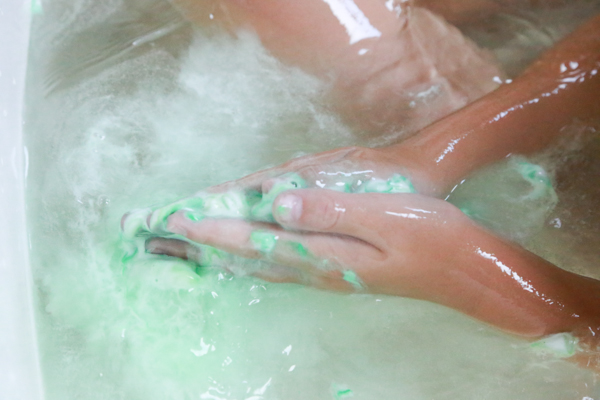 Shave Cream Bath Paint
Materials:
cheap can of shaving cream
food coloring
Instructions:
Fill 6 muffin tin cups with shaving cream. Put one or two drops of food coloring in each cup. Stir with a toothpick or small paintbrush until all the coloring is dispersed throughout evenly.
I know it's scary to put food coloring on your white tub, but once it's mixed with the shaving cream, it doesn't stain. Just make sure you don't use too much. One or two drops is usually enough.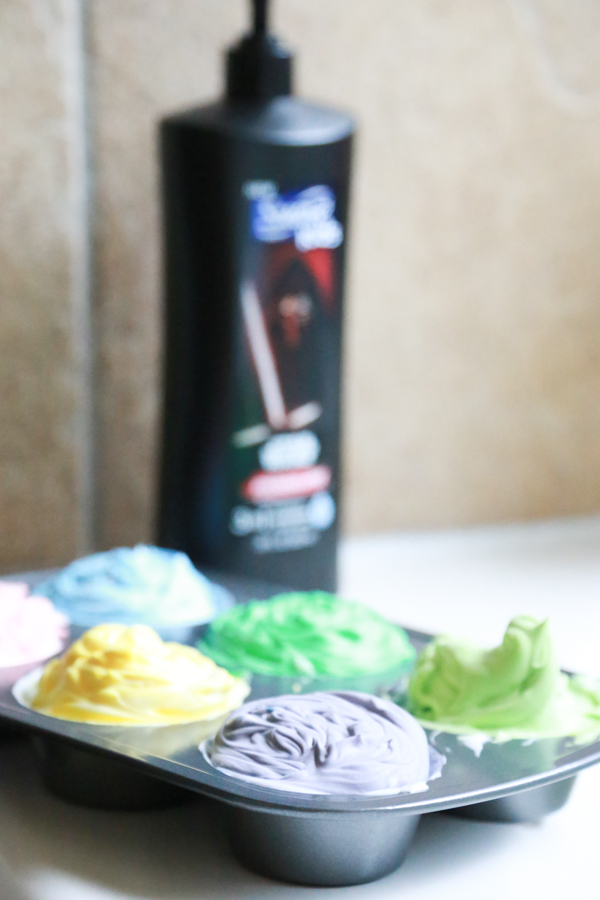 Once you've mixed all the colors, give your little Picasso his palette and watch him work.
And when he's done, drain the water before his "real" bath and refill with clean water. And if your kid loves Star Wars as much as mine does, they'll love using the new Suave Kids Star Wars Collection! My son picked out Kylo Ren's Hyperspace Apple. I was even tempted to use it because it smells so good!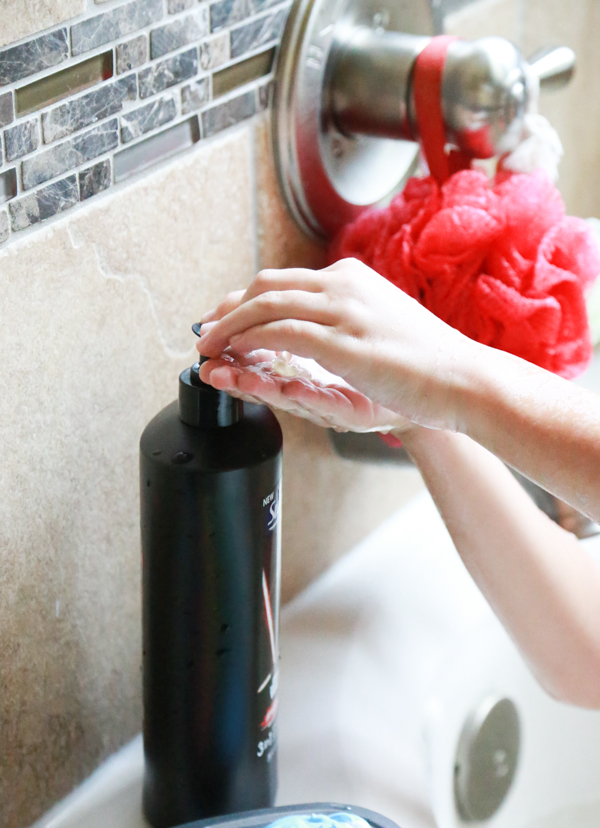 What I love about it is that it's a 3-in-1. It's his bodywash, shampoo, and conditioner all in one bottle. It keeps the bathtub less cluttered and makes bathing easy for him. The pump makes it easy for him to get just the right amount, too. And the tear-free formula is easy to rinse off which makes it easy for children. It's a win-win! Plus, starting November 6th through December 4th, you can save a $1 off any Suave Kids Frozen and/or Star Wars product.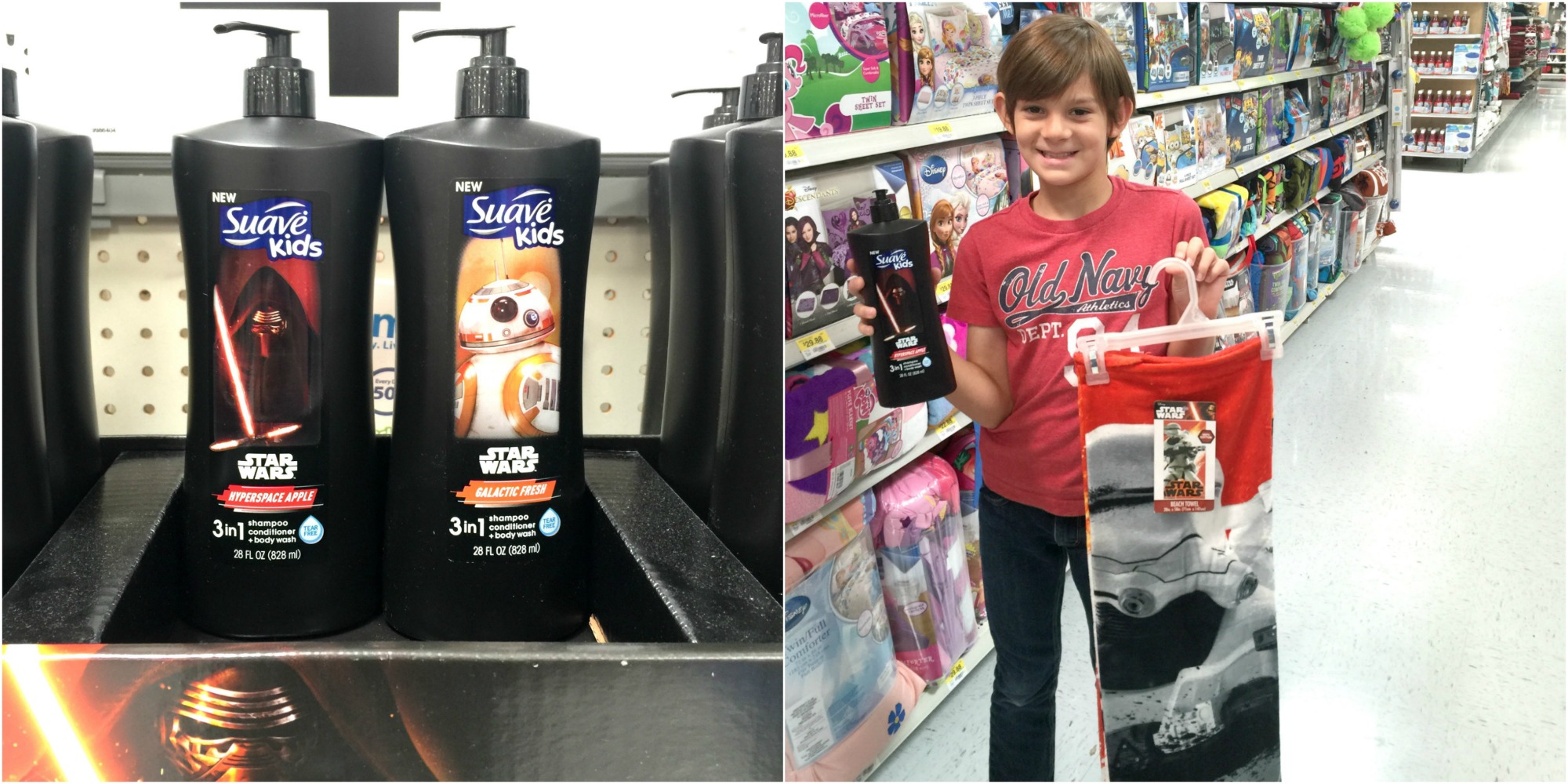 While we were in Walmart shopping for the new Suave Kids Star Wars Collection, he also picked out a Star Wars towel and Star Wars blanket. What can I say — the boy loves Star Wars!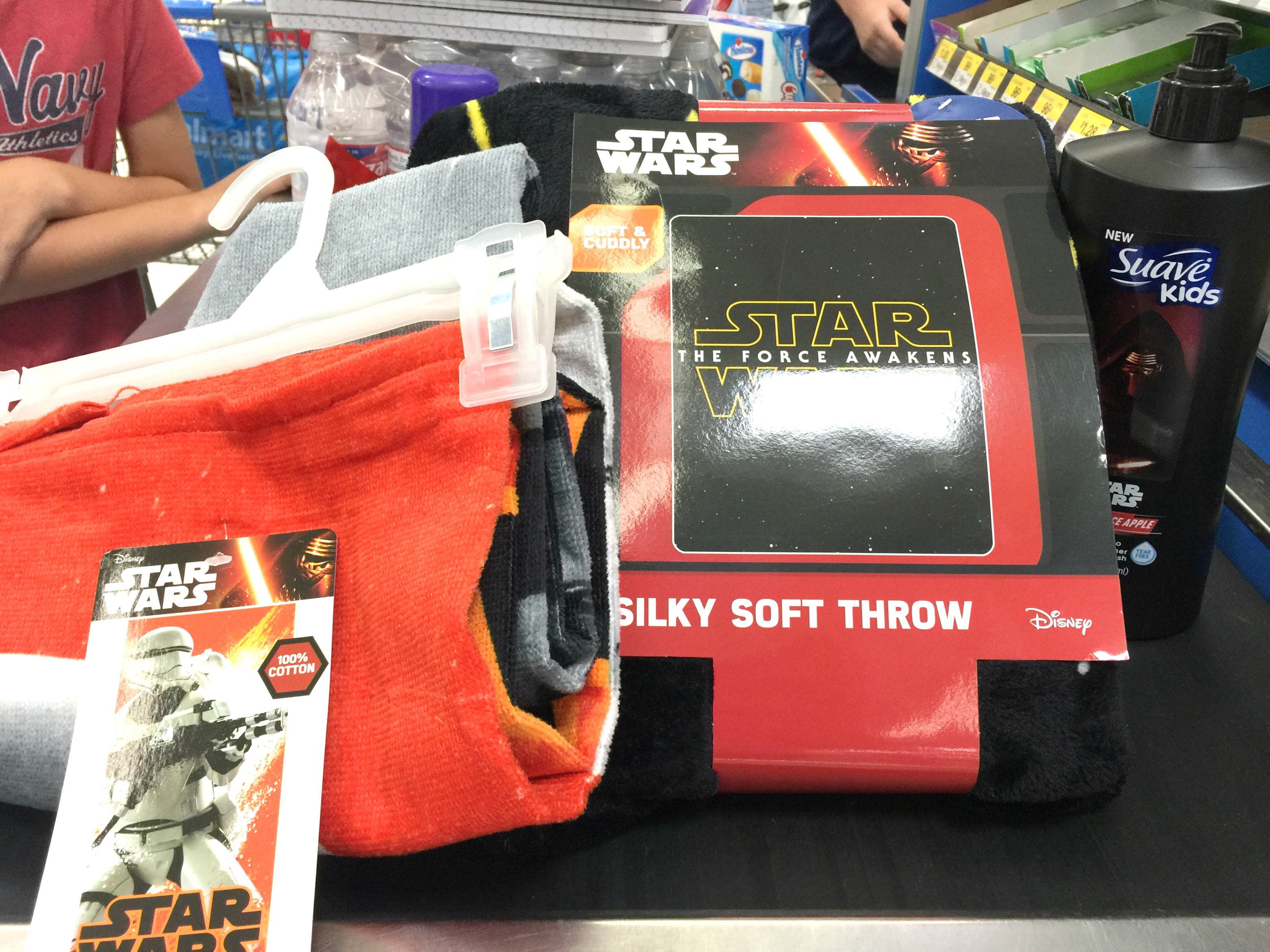 As I'm sure you can imagine, he loves bath time. Between the shaving cream bath paint and his Star Wars goodies, he thinks life is pretty good. And at 8 years old, that's exactly how it should be.
Shaving Cream Bath Paint is just fun, y'all. You should totally try it.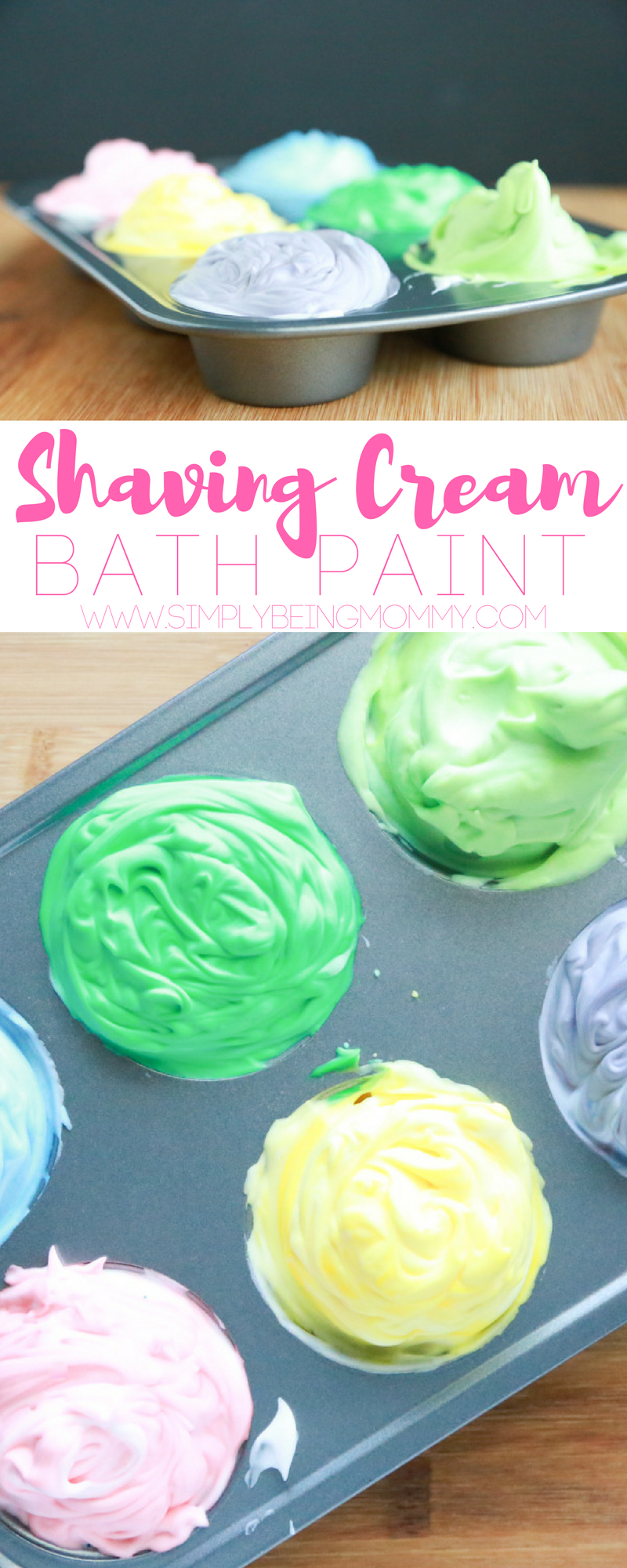 Popsicle Stick American Flags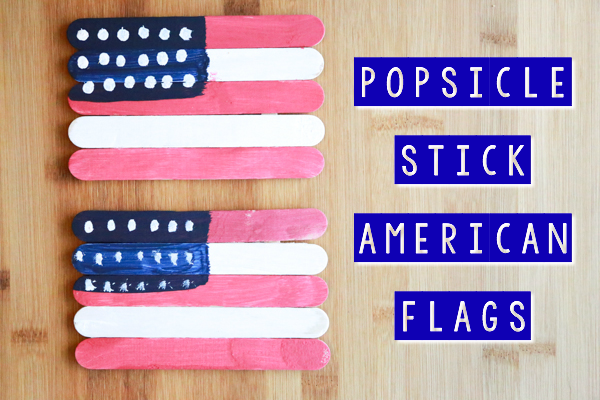 DIY Bleached Mickey Mouse Shirt