This is a partnered post with Mirum. As always, all thoughts and opinions are my own.
I thoroughly enjoy getting in the chicken and creating something delicious for friends and family. What's even better though,  is when my family gets in the kitchen with me and we make it a fun, family activity.
Just last weekend the hubby and I had a wonderful time making Pollo Guisado, also known as Stewed Chicken, for our family and friends. We got the recipe from Knorr and doubled it to make it enough to feed everyone.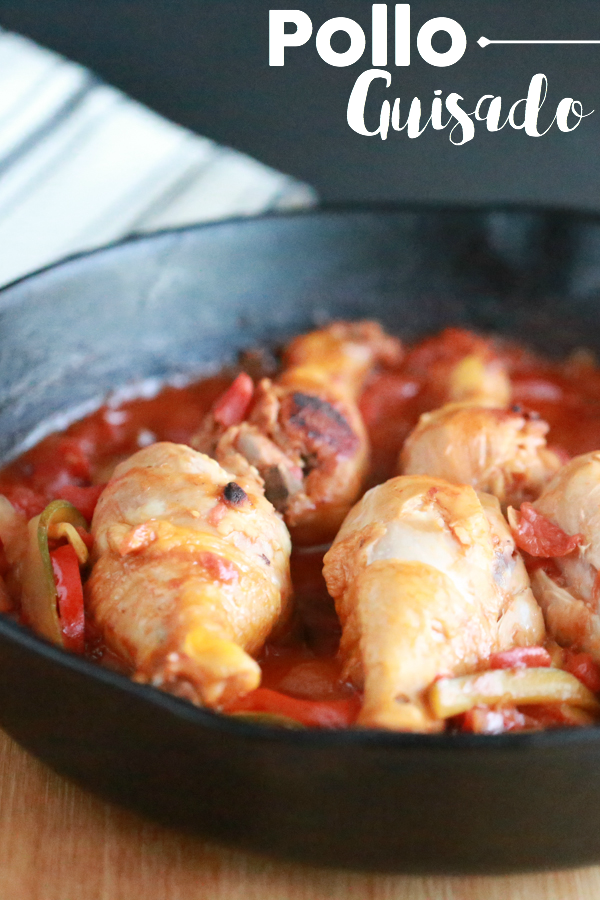 As with almost every single recipe I recreate, I never follow the directions completely. Most of the time it's either because we don't have that ingredient at home, or someone in the family doesn't like it. This time, however, it was because I forgot the carrots at the store.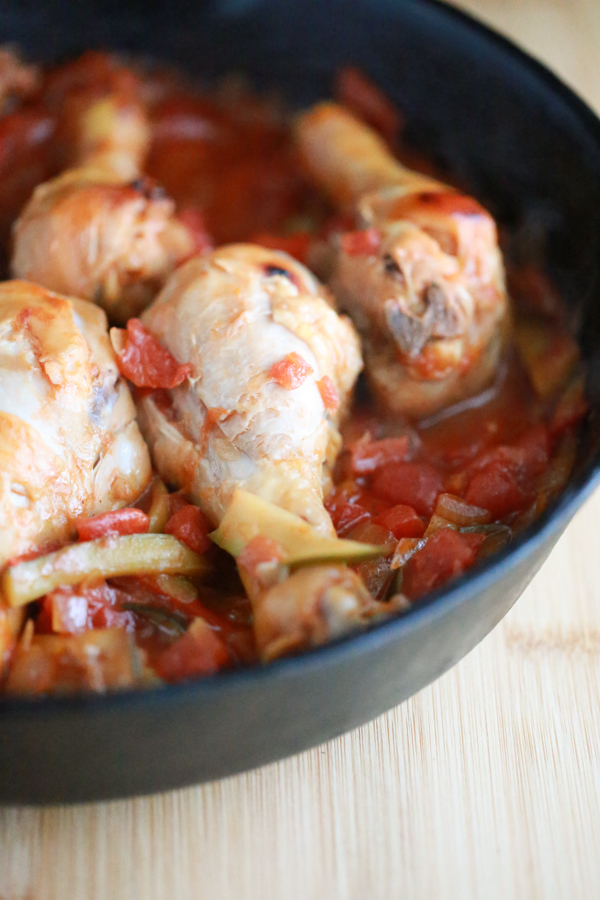 But even without the carrots, we love Pollo Guisado!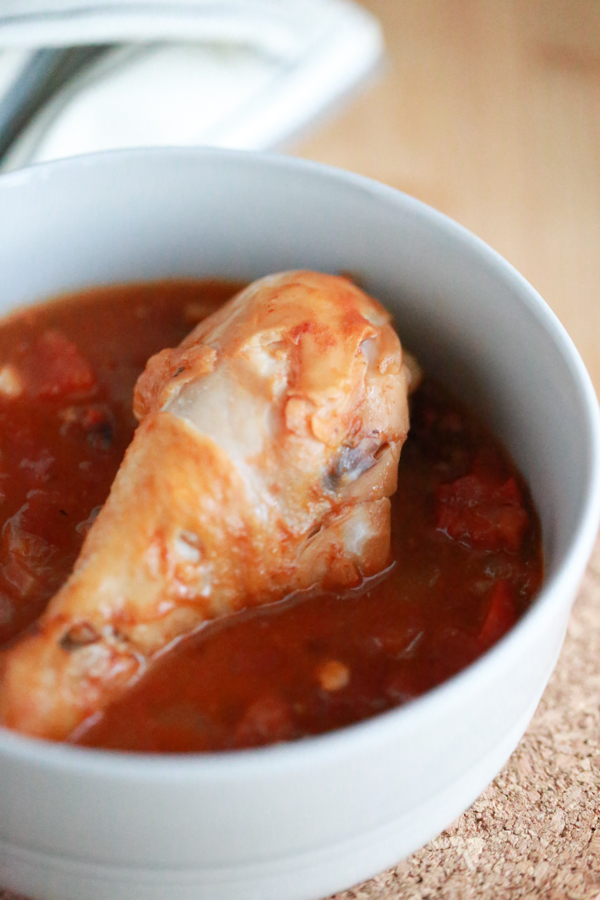 What I really love about making Pollo Guisado is how easy it is to make. There's no fancy equipment required or any incredible skills needed — just simple, fresh ingredients and Knorr Tomato Bouillon with Chicken Flavor. Knorr Bouillon Cubes and granulated bouillon in dishes brings about the best flavor, y'all.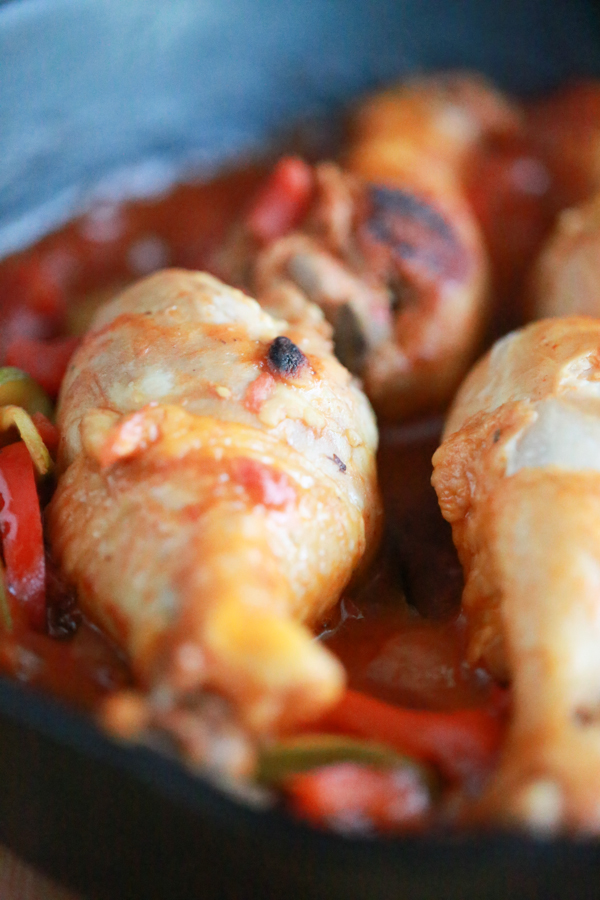 And for all my fellow H-E-B shoppers, starting today through November 15th, get two (2) 8ct. Knorr cubes free when you buy a 15.9oz Knorr jarred bouillon. Score!
Upcoming deals also include:
Buy Knorr 15.9oz, get Crisco Oil 16oz Free (valid 11/16/16 – 11/29/16)

Buy Knorr 2.2lb, get Rice & Beans Free (valid 11/30/16 – 12/13/16)
By using Knorr Tomato Bouillon with Chicken flavor, I didn't have to add any additional spices. The garlic and bouillon did a great job at creating a wonderful, appetizing flavor.
Pollo Guisado
Pollo Guisado | Stewed Chicken
Ingredients
2 tablespoons of Knorr Tomato Bouillon with Chicken flavor
2 pounds chicken thighs with skin and bone or chicken legs
1 tablespoon vegetable oil
1 medium onion, chopped
1 red bell pepper, sliced
1 medium green squash, halved and sliced
2 cloves garlic, minced
2 cans (14.5 oz.) of diced tomatoes unsalted
Instructions
Sprinkle 1 tablespoon Knorr Tomato Bouillon with Chicken flavor evenly over chicken. Heat oil in a deep skillet over medium-high heat and cook chicken about 4 minutes, turning until browned on all sides, about 4 minutes. Remove chicken and set aside.
In the same pan, cook the onion, peppers, zucchini and 1 tablespoon Knorr Tomato Bouillon with Chicken flavor, stirring frequently, until golden brown, about 5 minutes. Add garlic and stir; cook until it becomes aromatic, about 30 seconds. Add tomatoes and carefully place the chicken in the pan. Cook over high heat.
Reduce heat to medium-low temperature, and cook covered about 30 minutes. Serve with hot cooked rice.
Optional: Garnish with chopped cilantro chicken and shredded cheese, if desired.
There are always compliments when I serve Pollo Guisado! Even the pickiest eaters enjoy the bold flavors.
You can serve it as a soup, serve with homemade, fresh tortillas and make tacos, or as simple as a chicken and rice dish. It's totally up to you. But any way you decide to serve Pollo Guisado, I'm pretty sure you'll love it.