When it comes to keeping a clean home, it's one of my top priorities. In fact, my family can attest that if the house is not clean, mama is not happy. I know it sounds strange and weird, but having a messy, unclean home gives me serious anxiety. That's why I'm over the moon excited about these naturally strong cleaning products from Orange House.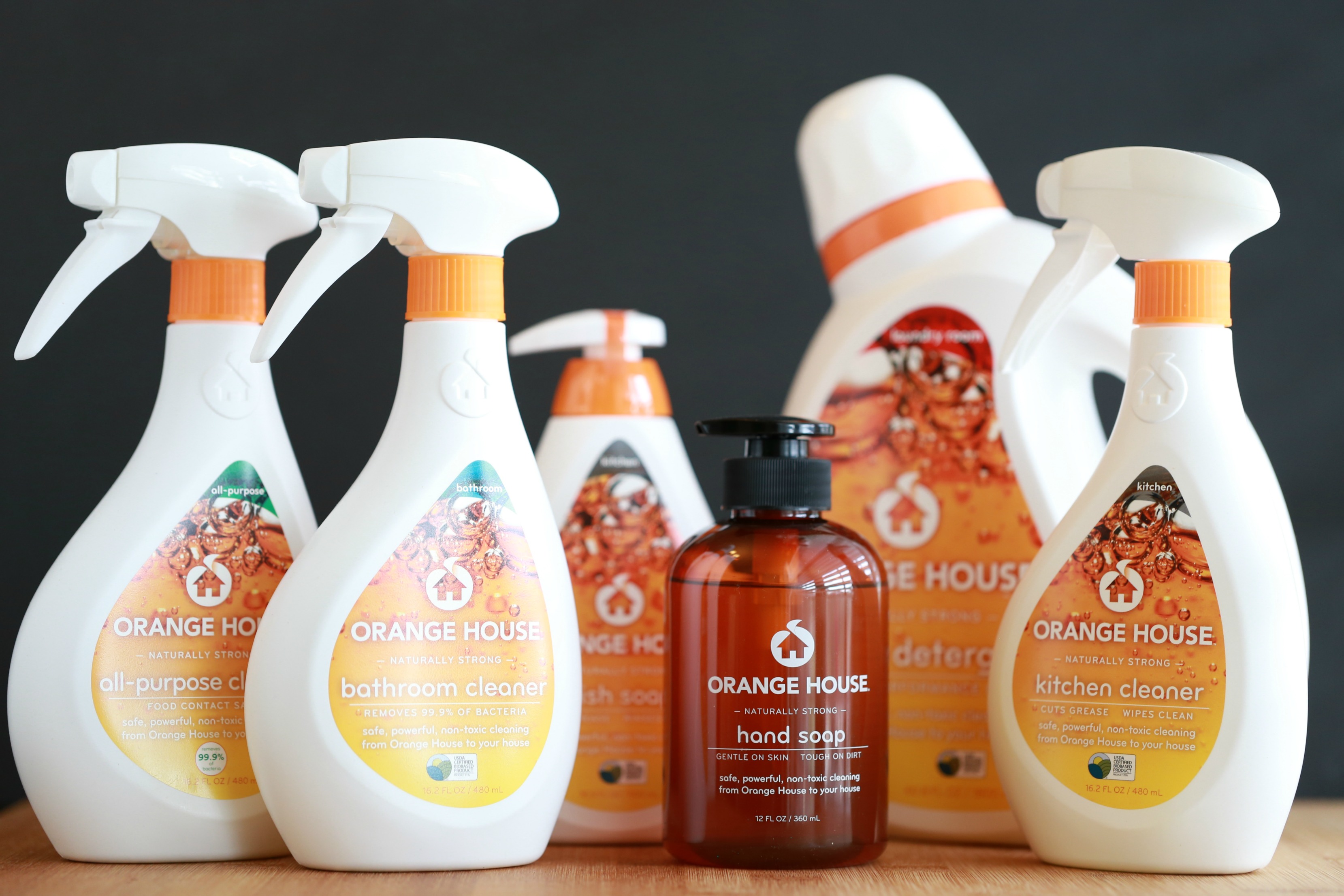 I received the Liquid Home Transformation Kit which retails for $35.99 with free shipping. It includes all the products show in the photo above:
Liquid Laundry Detergent
Dish Soap
Hand Soap
All-purpose Cleaner
Bathroom Cleaner
Kitchen Cleaner
If you prefer powder over liquid, there is also a Powder Home Transformation Kit which retails for $32.99 and also has free shipping. The only difference is a powder laundry detergent.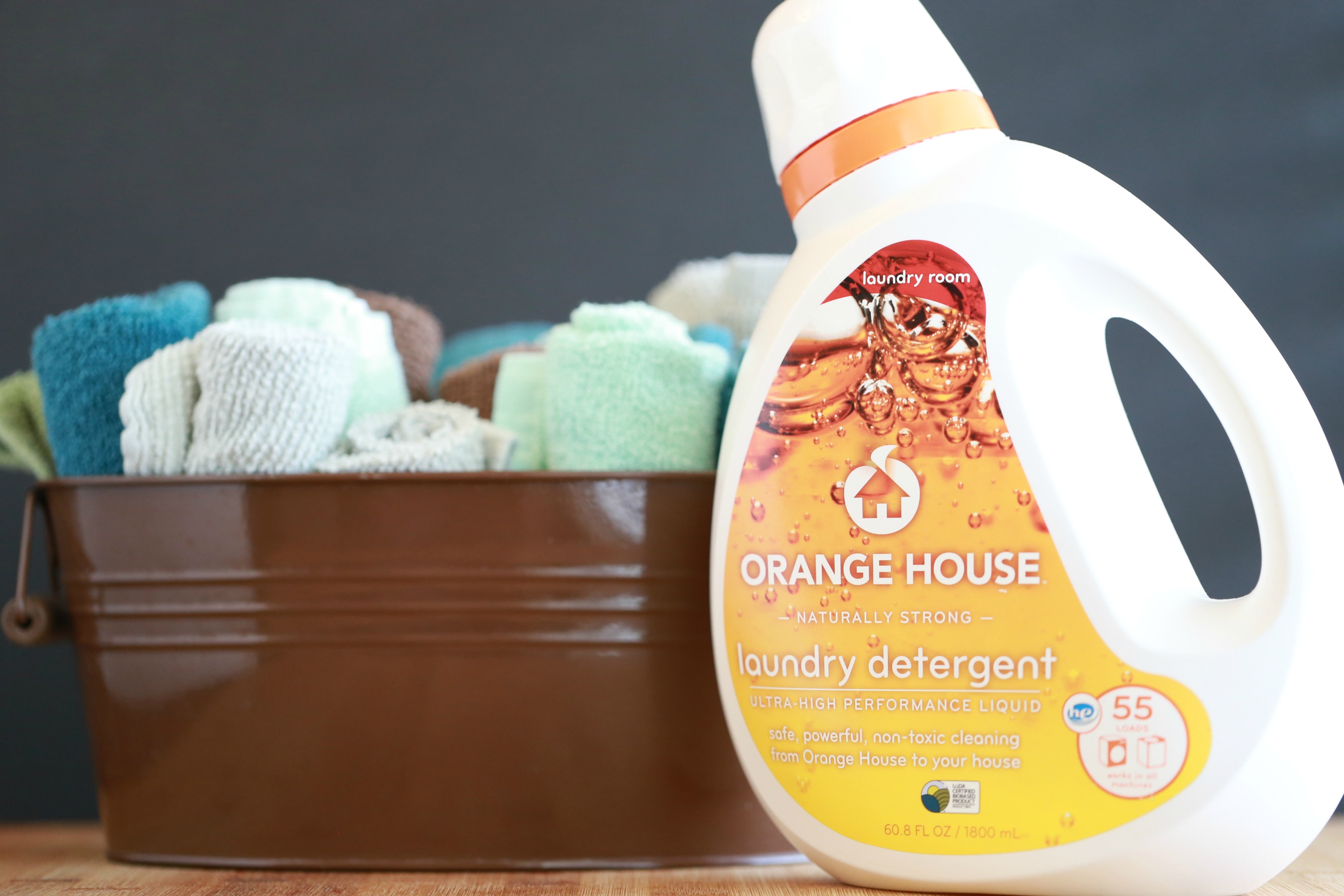 What I love about these products is they smell so good. Unlike the traditional chemical cleaners, these cleaners smell like oranges. Not only does it clean, but it leaves a nice aroma throughout the house.
I've been using these naturally strong cleaning products from Orange House for about a month. From my laundry, to the bathroom, and even the dog kennel, I've been putting them to the test. And what I've found is that they work!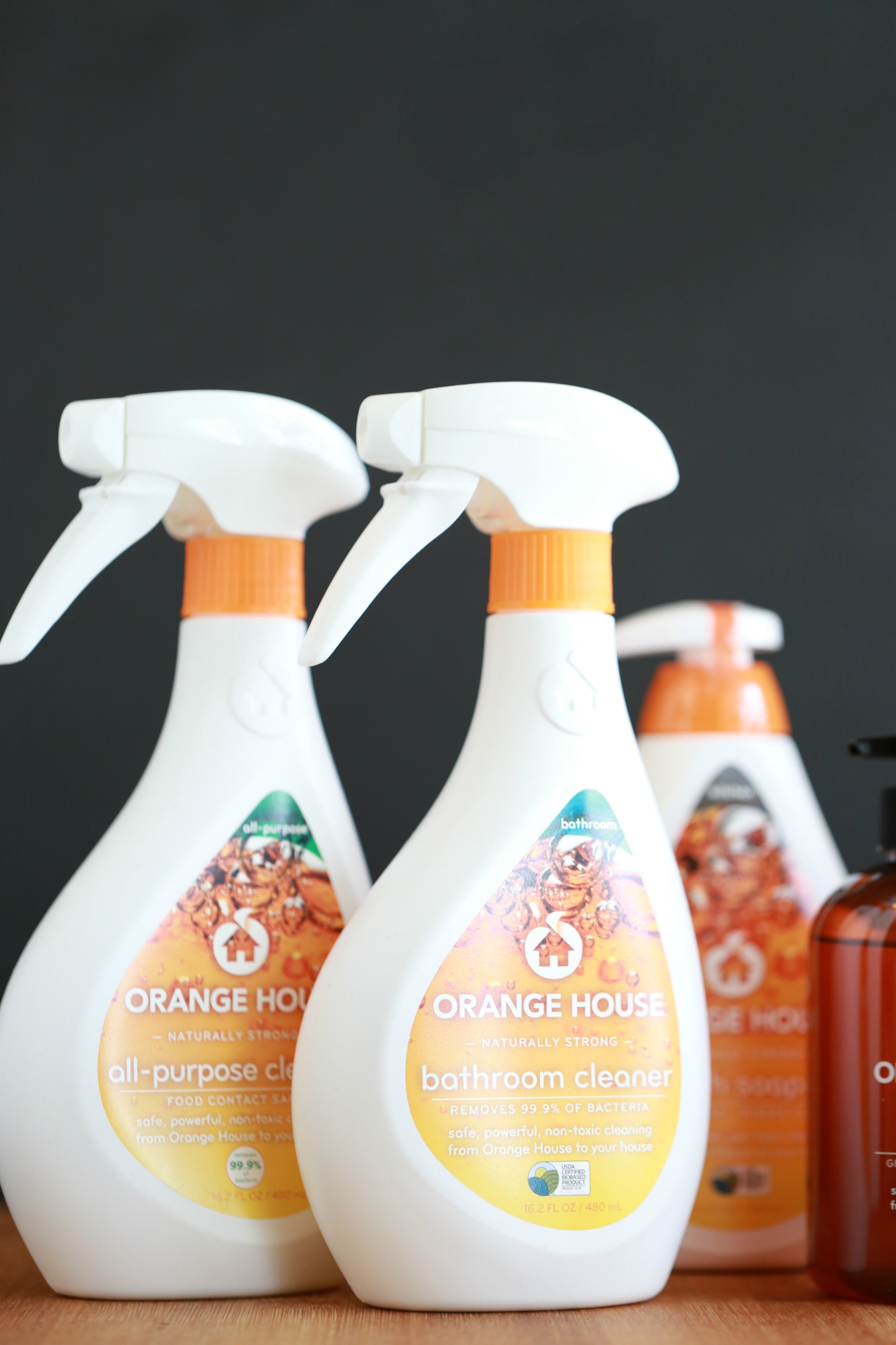 What makes Orange House unique is that they use a cold press technology to extract the orange oil. That means that there is no use of heat or chemicals, therefore preserving the natural potency of the orange oil. And that's what makes Orange House work so well!
What I found incredibly interesting was that Orange House Dish Soap is safe enough to use on your vegetables and fruits. While it's super tough on grease and stuck-on food, it's also safe to use to wash your produce. Pretty impressive, right?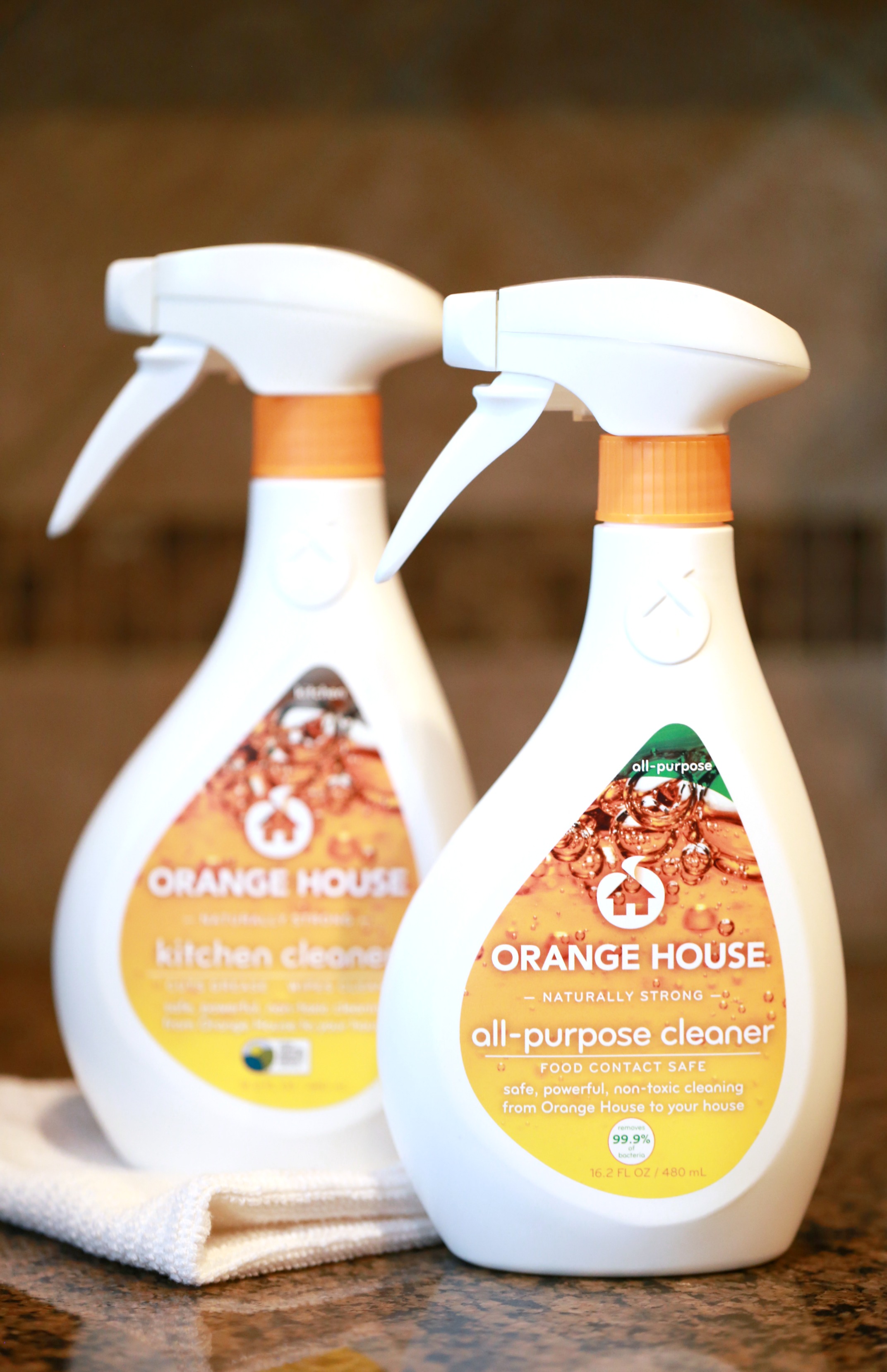 I know many of us want to keep our home clean with products that are safe for our children and pets. Sure, we can make our own, and I sometimes do, but come on, who really has time for all that? I know I've said it so many times, but time with the ones I love is precious to me. I don't want to waste it away doing things like making my own cleaning products. I want to spend it making memories. Doesn't that sound much more enjoyable?
Overall I'm incredibly pleased with these products. Are they a little pricey? Yes.  But I like the assurance of knowing that what I'm using is actually a safe, natural cleaning product and not just labeled as such. You can learn more about the process and safety of Orange House products.