I know it's not even Thanksgiving yet, but I just couldn't help it with these Christmas Tree Rice Krispies Treats. You know my love for all things Christmas and Rice Krispies, so I couldn't resist whipping up a batch of these adorably festive treats for the kiddos!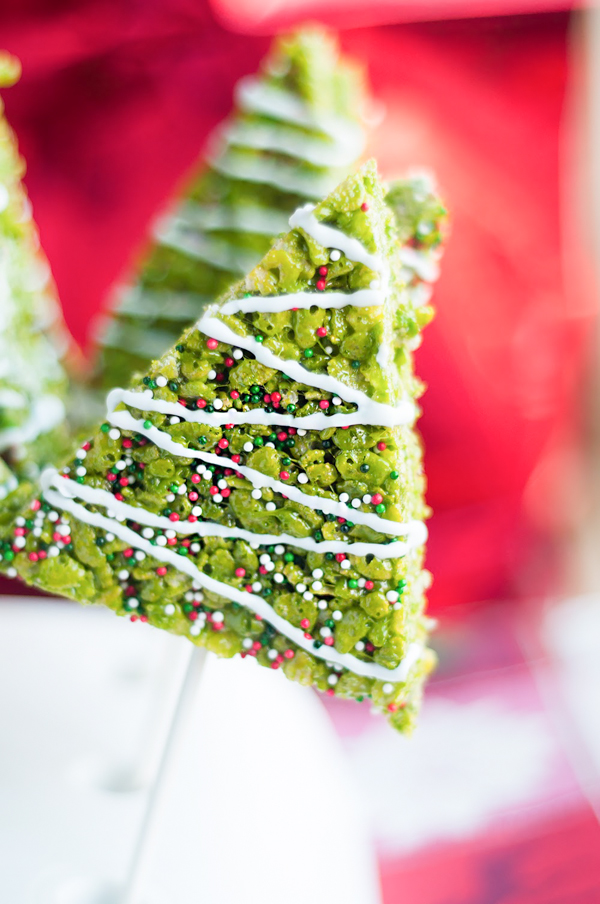 Much like the traditional Rice Krispies Treats, these Christmas Tree Rice Krispies Treats are so easy to make and they taste just as good as they look.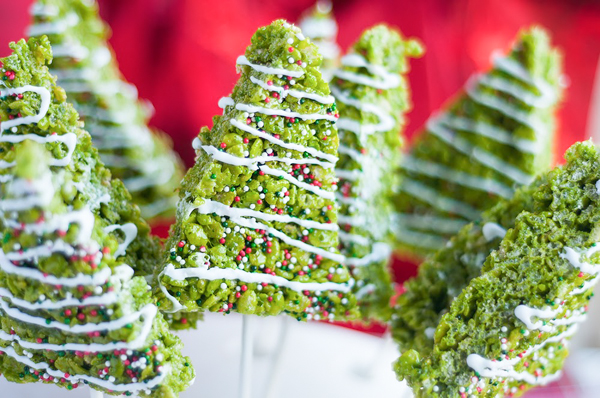 The tree color will depend on how much food coloring you put into the marshmallow mixture.  For a lighter green use less, for a darker green use more. You can use a lot of sprinkles, or you can use none. The beauty of these Christmas Tree Rice Krispies Treats is you can make them look however your little heart fancies.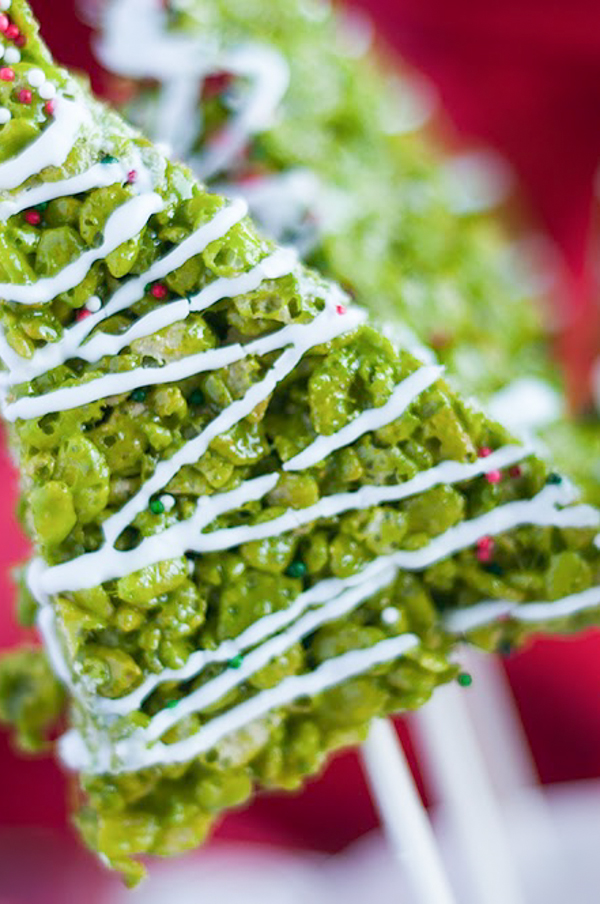 And really, you can't go wrong. I mean, they're Rice Krispies Treats for goodness sake!
They're perfect for class parties (if your child's school still allows homemade treats), work parties, family gatherings, etc. You can serve them with the stick or without, but personally, I love the look of them on the stick. If you want to get a little fancier, wrap them in a cellophane bag and tie with a festive ribbon.
Obviously I wasn't in the mood for fancy!
But enough rambling from me — here's how you make these Christmas Tree Rice Krispies Treats!
Christmas Tree Rice Krispies Treats
Christmas Tree Rice Krispies Treats
Author:
Crystal @ Simply Being Mommy
Ingredients
3 tablespoons butter
1 bag (10 oz.) mini marshmallows
6 cups Kellogg's Rice Krispies cereal
Green food coloring
festive sprinkles
Wilton candy sticks, optional
Instructions
Prepare 9X13 pan by spraying with cooking spray; set aside.
Melt butter over medium-high in a large pot. Add marshmallows and stir often until almost melted completely. Add food coloring, stir well.
Remove heat and add cereal, stir to coat making sure all the cereal is coated.
Transfer mixture to prepared pan; spray your hands with cooking spray and press mixture into pan. Add sprinkles and press slightly.
Let cool at least 30 minutes.
Cut mixture down the center (long side), then cut triangles on each half. You will have extra bits and possibly an extra triangle depending on how big you cut them. Insert sticks into the bottom of each triangle. Drizzle the cookie icing to resemble snow on the tree.
Serve and enjoy!
Super easy, right? Everybody will love how cute and festive these are. Such a perfect treat for the holidays.
If you like these Christmas Tree Rice Krispies Treats, you'll probably like these Rice Krispies Pops, too!