This is a partnered post with Mirum. As always, all thoughts and opinions are my own.

About 15 months ago my husband and I sat down and agreed that we needed to make a change. We weren't getting any younger and our genetics were starting to sneak up on us.
So, we decided to adult that day and we joined a gym.
But not just a traditional gym, y'all. We went all in, guns ablazin' and joined a cross fit-style gym.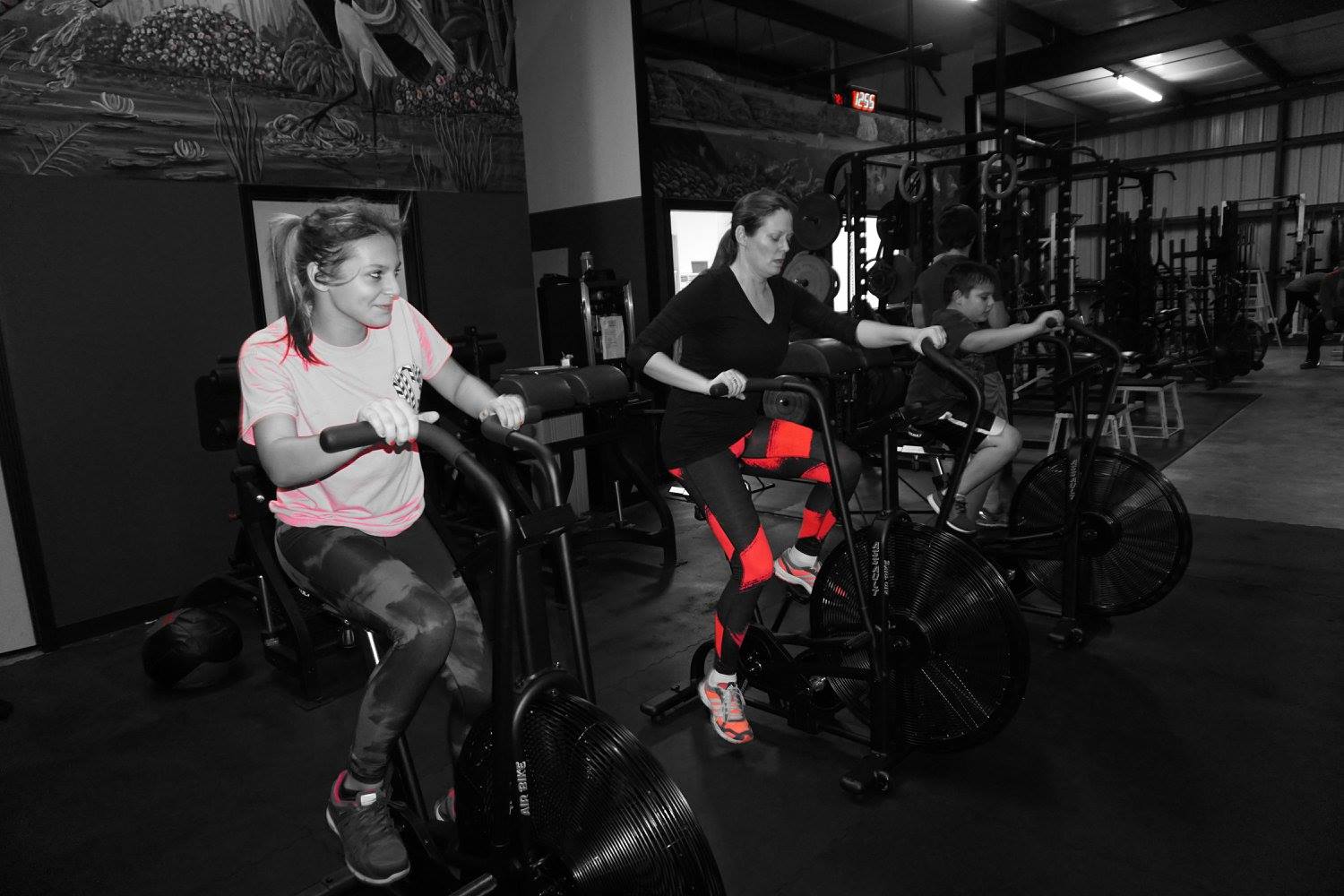 The first day was pure torture. We couldn't even make it through the entire workout. It was a full hour of intense cardio and muscle training. I don't think I had ever felt more out of shape than I felt that day.
"What the heck were we thinking," was all that was running through my head as I was huffing and puffing like I was trying to blow a little piggy's house down.
And the sweat — I was sweating from places I didn't know could sweat.
And as I was looking around at all the other people killing it,  all I really wanted to do was go to the corner and cry.
But I didn't. And I kept coming back day after day.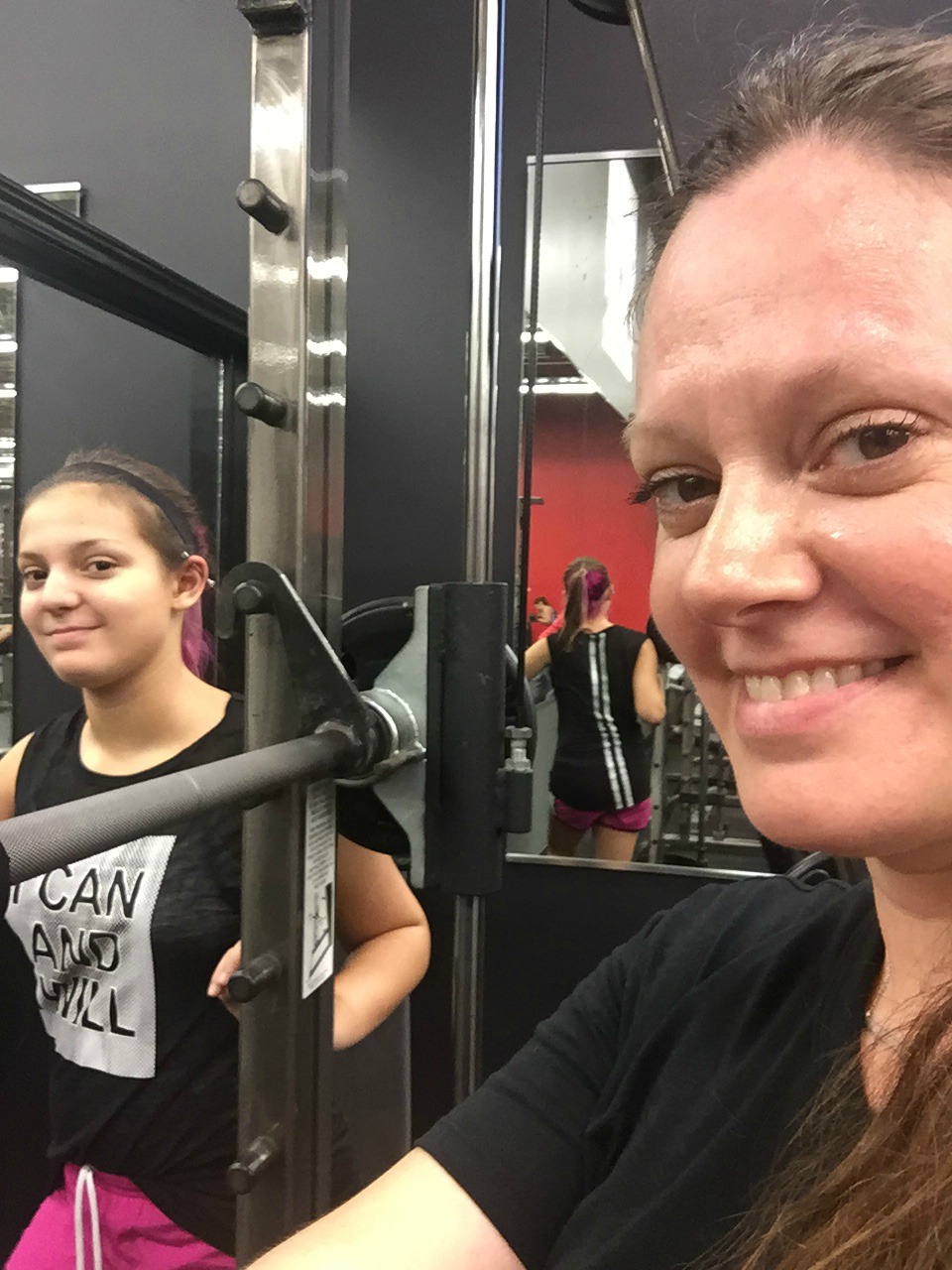 We've since moved on from that gym and joined a traditional gym, but we are still working out and training as hard as possible.
That's why I need a deodorant that can keep up with my schedule and one that offers me daylong protection so that I can stay feeling fresh with every single move I make.
Degree Motionsense
Degree MOTIONSENSE technology does just that and has quickly become my favorite deodorant. Once applied, MOTIONSENSE microcapsules sit on the surface of the skin and as you move, underarm friction causes the capsules to burst, releasing fresh fragrance. This is the only antiperspirant on the market right now that reacts directly to your movements, y'all!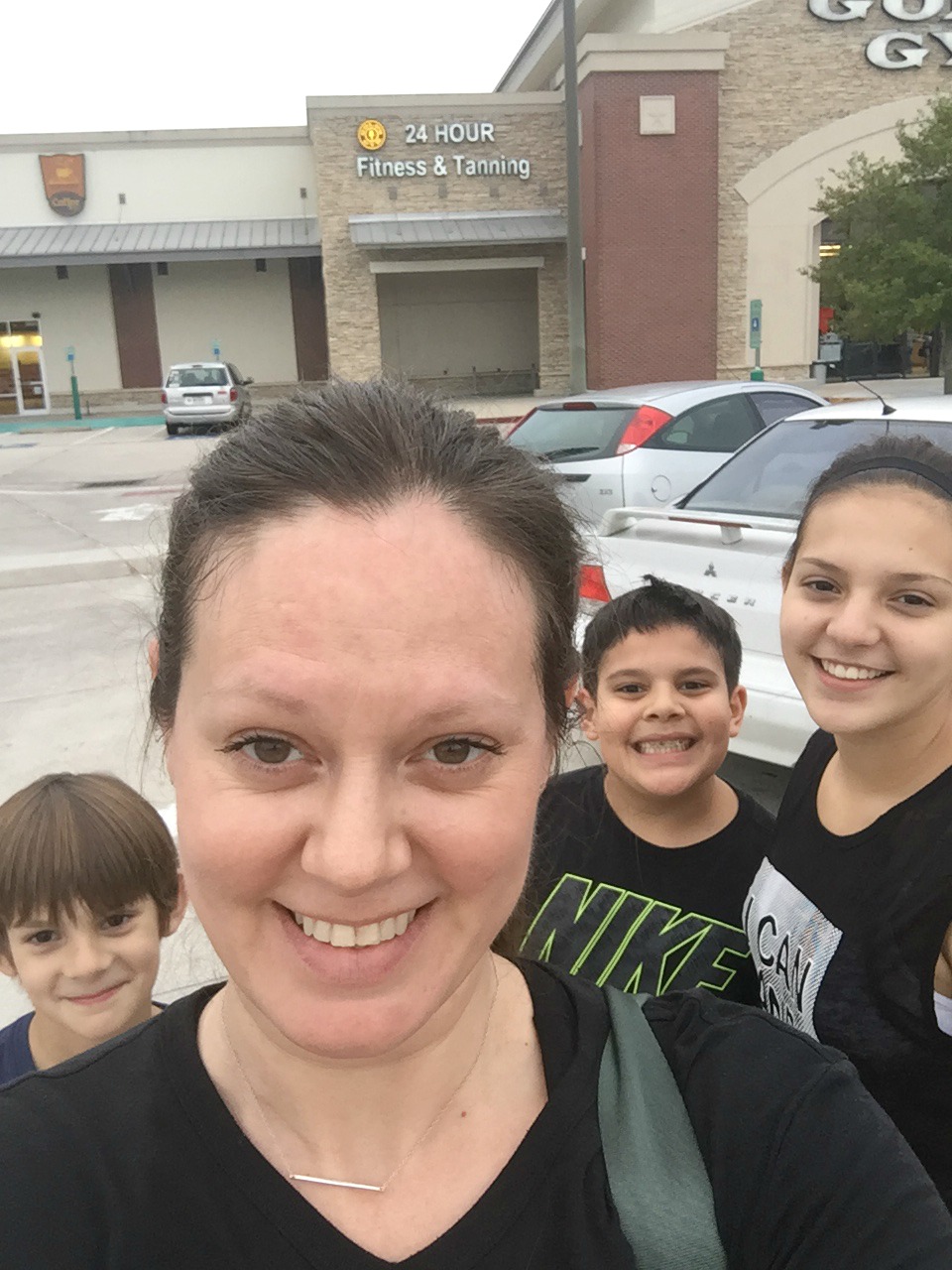 If you're a busy mom like I am, right now is a great time to try Degree MOTIONSENSE because until 11/22/16, you can save $1 on any two (2) Degree MOTIONSENSE or one (1) Degree Clinical Antiperspirant at H-E-B (look for your yellow in-store coupon). Get moving and stock up before this offer ends!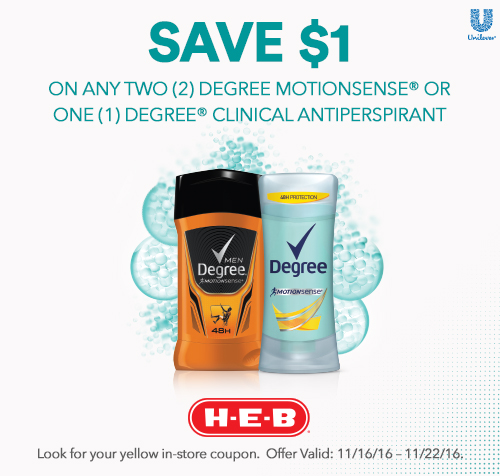 Two of my favorite Degree MOTIONSENSE products for my husband and I are the Degree Adventure Deodorant Stick and Degree Fresh Energy.
The

Degree Adventure Deo Stick features a

long lasting MOTIONSENSE® formula that offers powerful sweat and odor protection. The antiperspirant deodorant will keep you ready for any adventure with a rugged fragrance that blends clean citrus, energizing fresh pepper and long-lasting notes of woods and musk.

The Degree® Fresh Energy antiperspirant stick with MOTIONSENSE® offers an enchanting fragrance of raspberries, blackberries, lily of the valley and tiare flower.
Not a fan of those fragrances, check out your local H-E-B for other masculine and feminine scents.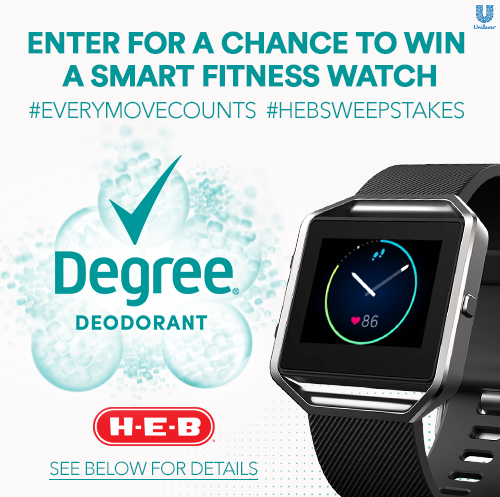 And because I'm super excited that the holidays are drawing near, I've partnered with H-E-B to bring you this super awesome giveaway. Three winners will each win a prize pack that includes a FitBit Blaze Fitness Watch, a $25 H-E-B gift card, and a selection of sponsor-selected Degree personal care products.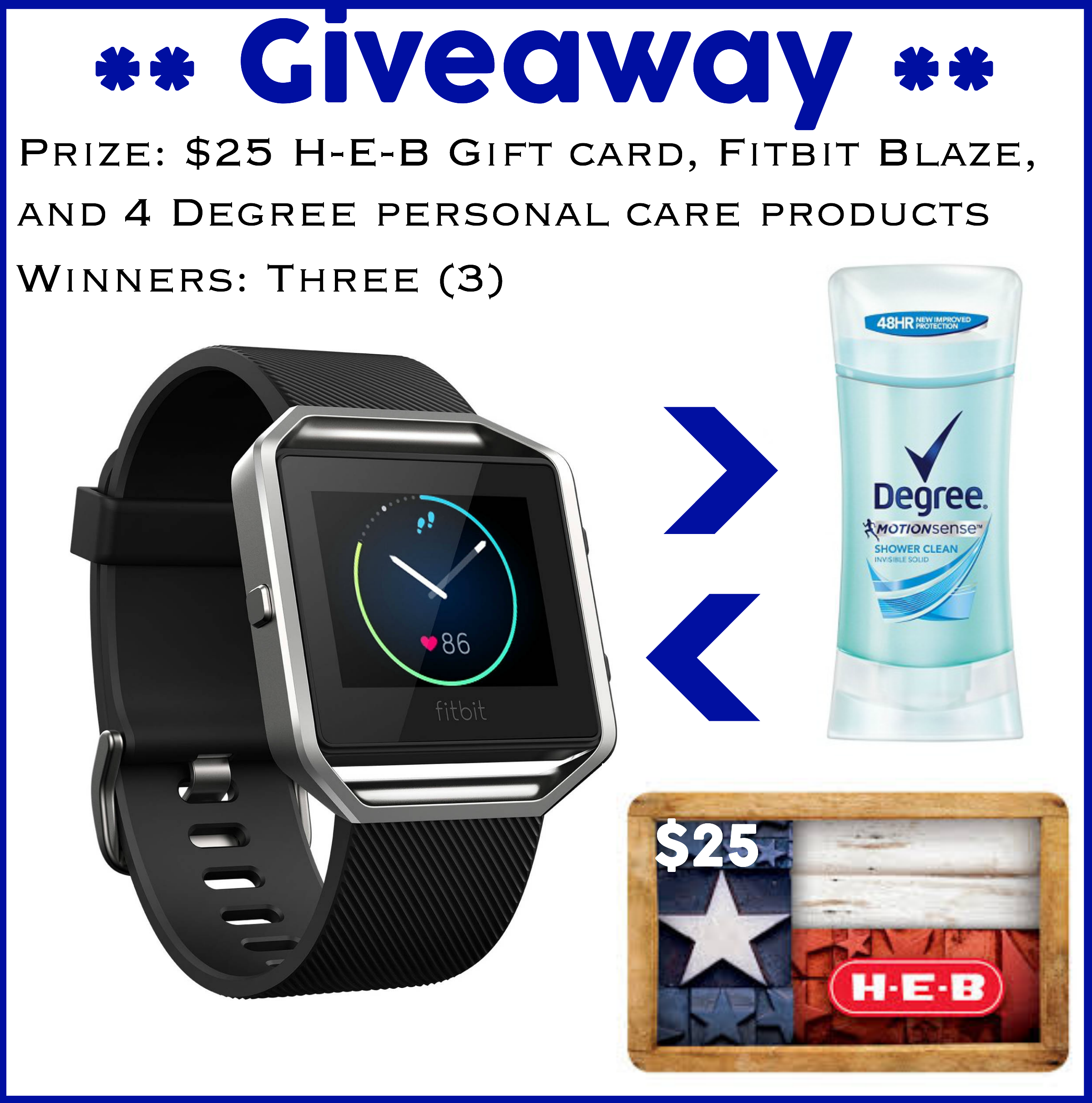 The more you move, the more the Degree Motionsense works. Maybe you like a quick after lunch break workout, or a weekend hike with your friends. Whatever activity you like, you'll really benefit from Degree Motionsense. 
How to Enter:
To enter to win one of the three prize packs, head to the Simply Being Mommy Facebook page and comment with an activity you do where you could benefit from Degree Motionsense. Make sure you use these hashtags in your comment: #EveryMoveCounts and #HEBSweepstakes. Click here for complete giveaway rules.