This is a partnered post. As always, all thoughts and opinions are my own. If you would like to learn more about Pure Leaf Tea check with the manufacturer.
Here in Texas we are beginning to see cooler weather during the days and even some chilly weather at night. This past weekend we pulled out the winter coats and stored all the flip-flops until next year. Since we're in decorating mode for Christmas, the cooler weather has actually been a pretty nice change.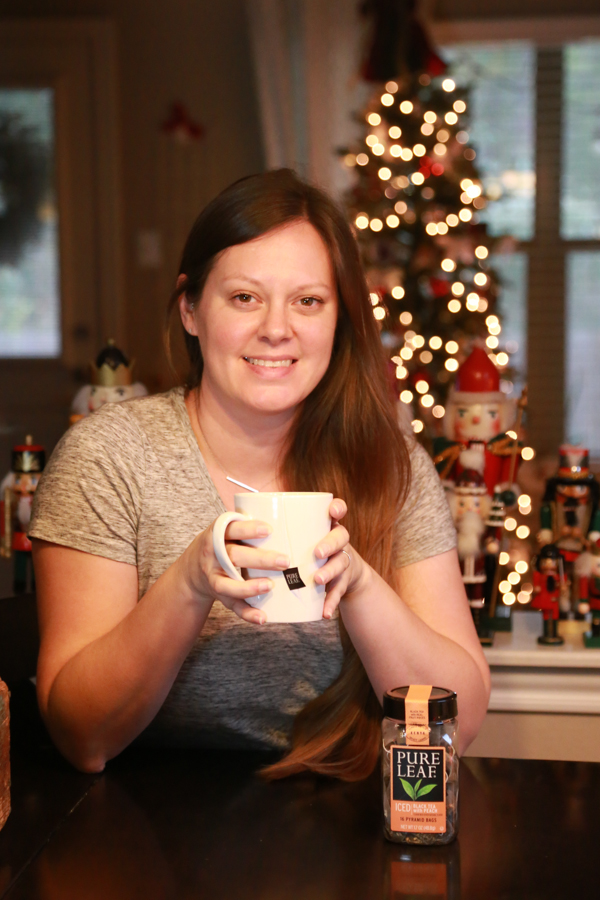 When the weather drops below the 70's I trade my cold drinks in for warmer, more comforting options like warm tea. And when that 3 o'clock slump hits and I don't feel I can make it through the rest of the day, a warm cup of tea is my go-to feel good indulgence that gives me the motivation I need to make it a few more hours.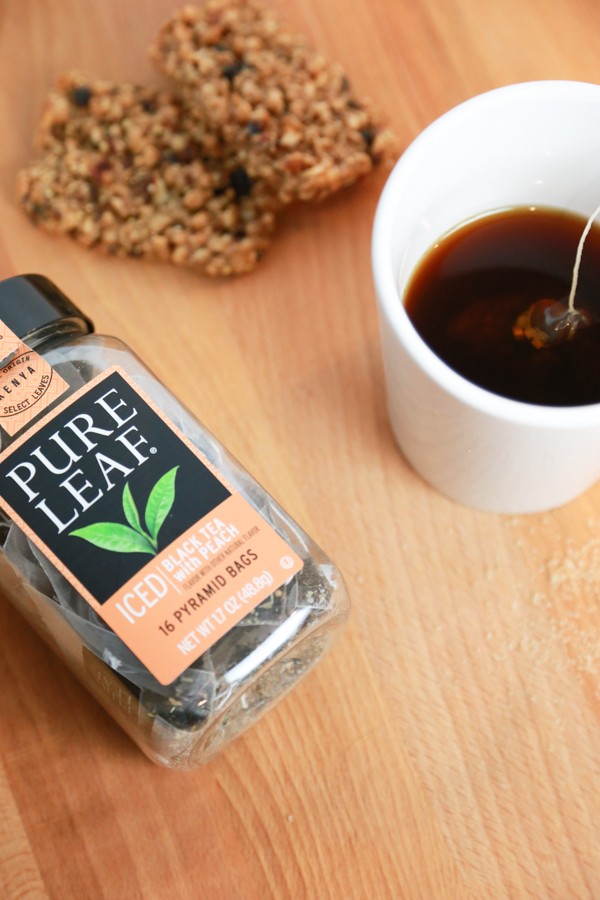 I was so excited to see the new bagged and loose varieties of Pure Leaf Tea available right now at my neighborhood Kroger store. I love Pure Leaf Teas because they're made simply (how I like to live life), from the finest leaves picked at their freshest from Rainforest Alliance Certified tea estates. Their farmers do as little as possible to the tea leaves — just pick, roll, and craft them.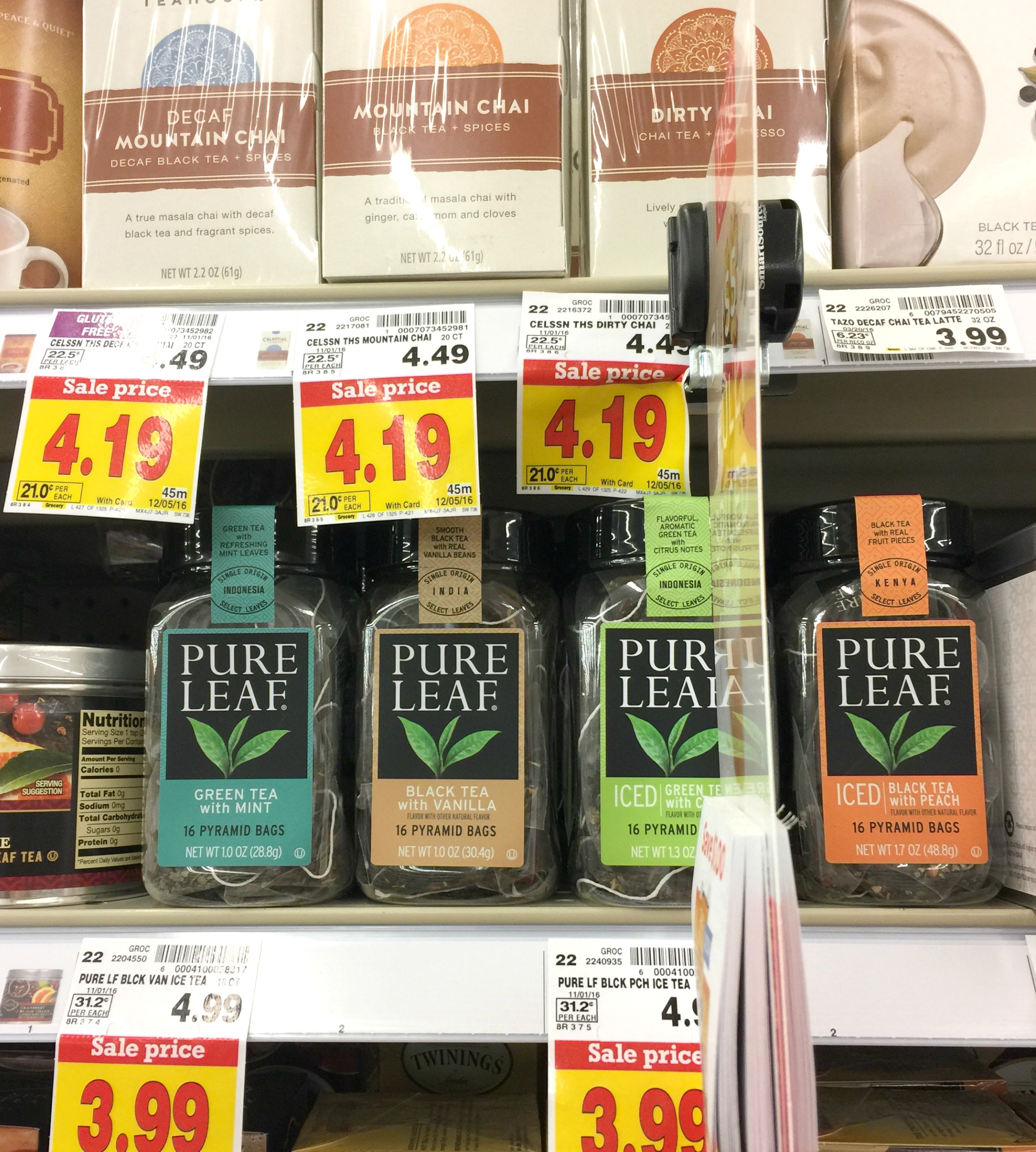 My favorite is Pure Leaf black tea with peach. It's supposed to be an iced tea variety, but I love it warm with a little sugar in the raw to sweeten it a bit. The aroma it gives as it steeps in your cup is absolutely delightful. It's smells so peachy and delicious.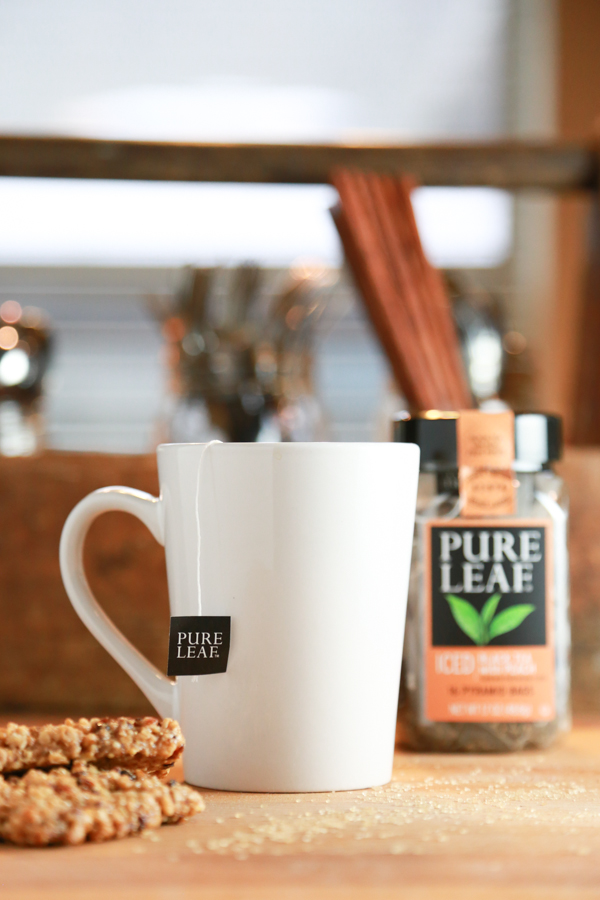 I love that I can make a cup in under 5 minutes. If you have a Keurig, you could make it even quicker. But I just put about 6 ounces of water on the stove, bring it to a boil, and pour it over the tea pyramid bag in the cup. After a few minutes it's ready to drink. If you like it a bit sweeter like I do, add some raw sugar to sweeten.
Pure Leaf believes the best things in life are real, and that's why all Pure Leaf teas are simply made from real tea leaves, picked at their freshest and purposefully crafted to deliver a genuine tea experience. The process is simple and authentic. The quality tea leaves go through a four-step process — picked, rolled, dried and blended — for an exceptional, quality tea taste.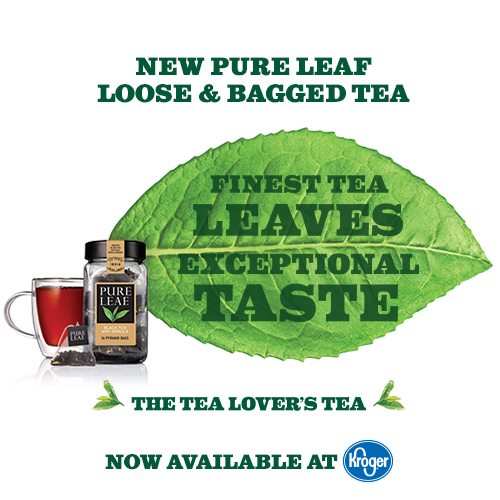 Pure Leaf tea leaves are grown at some of the finest-quality tea estates in India, Kenya, Indonesia and Sri Lanka committed to sustainability. The bagged and loose teas are a blend of quality long-leaf teas made with real fruit pieces, petals and herbs giving you a great flavor you can feel good about drinking.
Do you like to drink your tea warm or cold?