The Christmas countdown is on! We've tinseled the tree and pinned our favorite cookie recipes on Pinterest. But with a toddler in the house, we're especially excited this holiday season to share our Advent activities for toddlers.
For my husband, my older children, and myself, the anticipation of the holiday is part of the fun. We're counting down the days to Christmas! Yet, my toddler is blissful and still unaware of what magic is in store come December 25th. Having a toddler means that our Advent activities are less about anticipation, and more about living in the moment.
To help make this season fun for her as well, we're focusing on togetherness. If you've got a little one at home, try these 10 Advent Activities for Toddlers.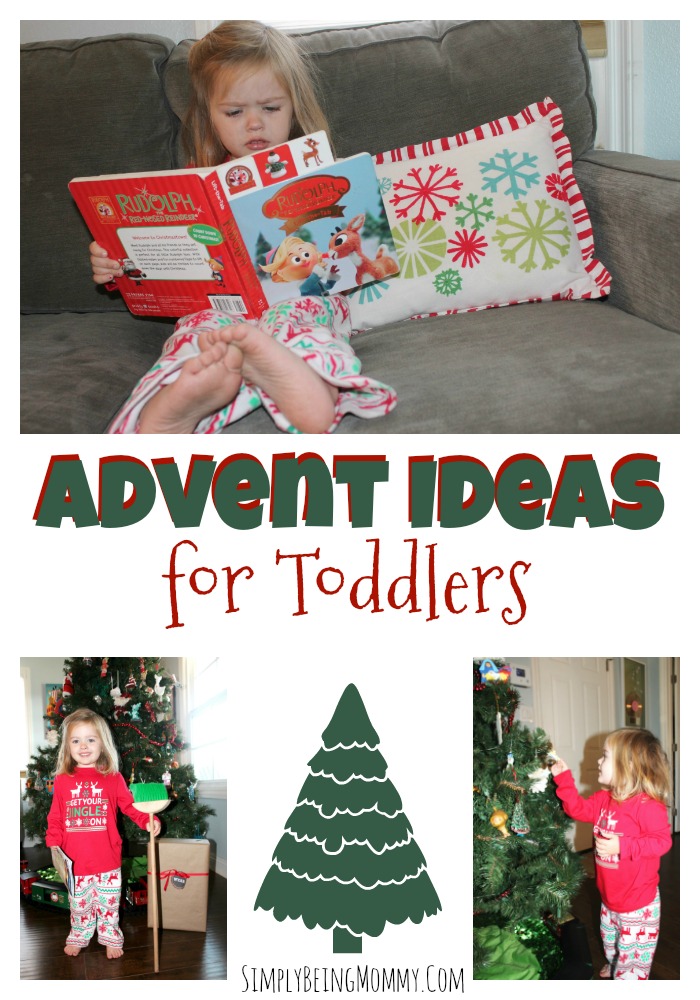 Advent Activities for Toddlers
1. Get to know the Christmas story
Poppy adores Little People (Poppy's People, as she calls them). So I knew her mind would be blown when I unpacked the Little People Nativity Set. While she's placing Baby Jesus atop the stable, we can talk about the story of Christmas and learn names.
2. Use an Advent Calendar
Trader Joe's Advent Calendars are an inexpensive way to celebrate getting one day closer to Christmas, all while enjoying a little piece of chocolate. They sell out quickly so make sure you pop in as soon as possible.
We also use a felt Advent Calendar my mom made. Each day we add another of the hand sewn figures to the Christmas tree. It's a fun tradition and adds a little more festive cheer to our home decor.
3. Decorate with Kid-Friendly Decorations
The bottom third of our tree is kid-friendly. I don't love the idea of her pulling ornaments off the Christmas tree, but if it happens she'll be safe. My mom also started a Christmas stuffed animal collection for the sole purpose of holiday snuggles.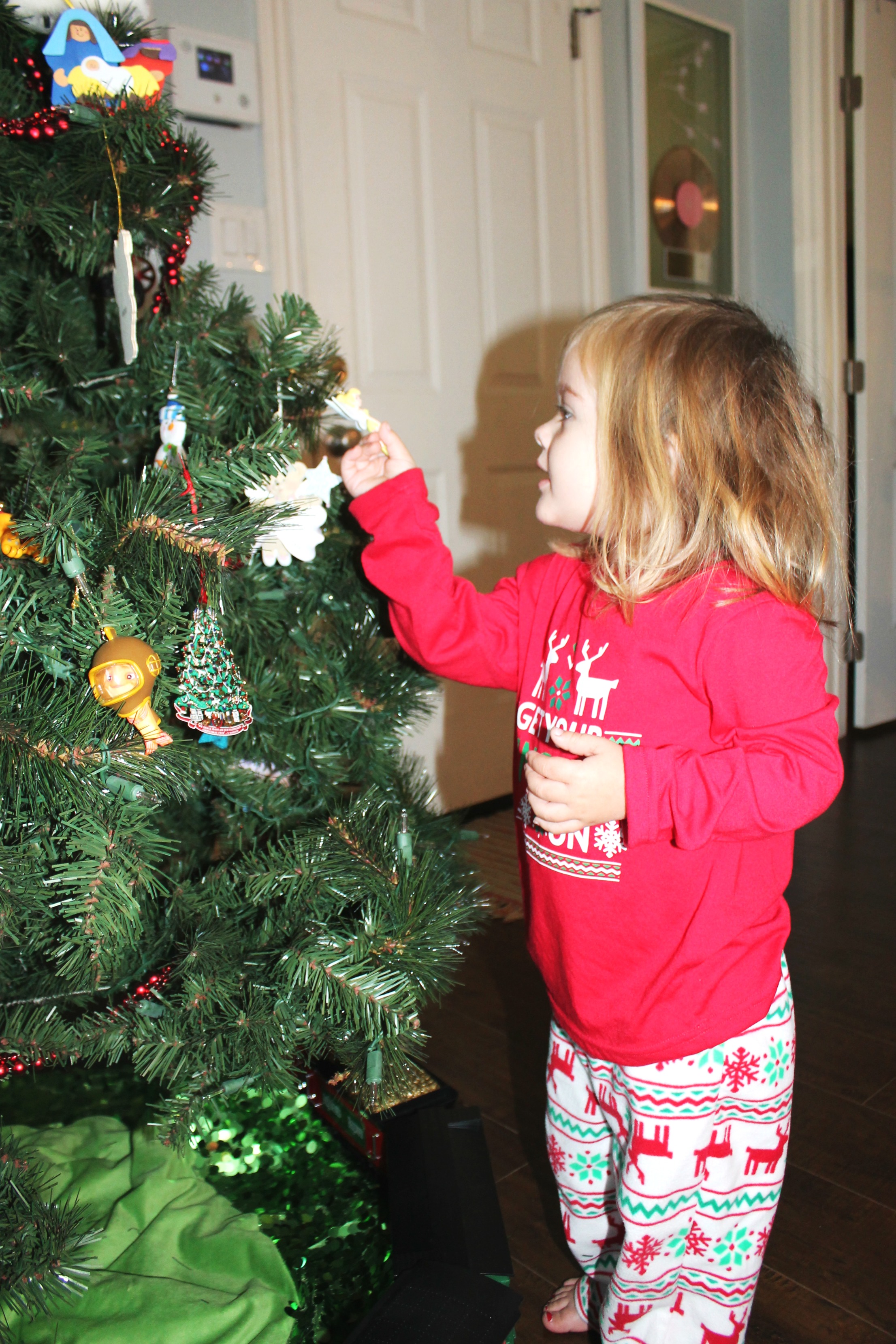 4. Make Treats
Baking with little people reminds me how controlling I can be. But a perfectly decorated cookie is no more yummy than a toddler masterpiece. Whip up some sugar cookies, lick your fingers, and don't worry about the flour covering your dog. 
5. Christmas Music Dance Party
Mix up the regular rotation for some peppy holiday tunes. Poppy is really into Freeze Dance right now. So we let our "Jingle Bell Rock" play on, and shake and boogie. It's important we get these dancing sessions in before she's embarrassed by my moves. 
6. Read Holiday Books
Growing up we always giggled at the Cajun Night Before Christmas. This is just one adaptation of a great holiday story. There are also tons of seasonal books featuring your toddler's favorite characters (Dora, Strawberry Shortcake, Olaf — you get the idea).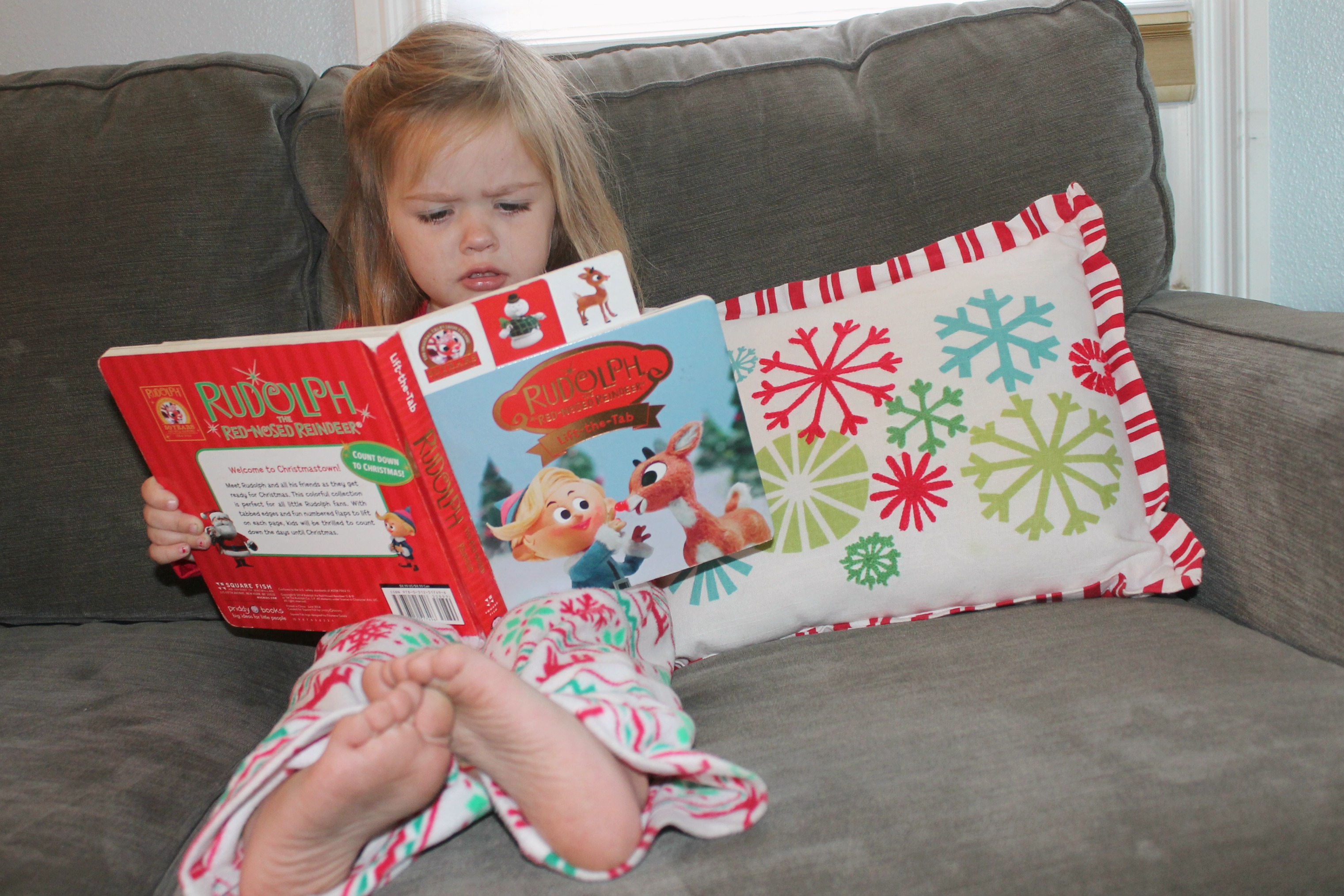 7. Set Holiday Traditions
Every year we go visit Santa at the Grand Californian Hotel at the Disneyland Resort with cousins. It's a great outing and you can take photos for free. There are treats for sale while you enjoy the fireside story telling and vintage Mickey cartoons. When your little one is, well, little, it's a great time to start some easy holiday traditions. Don't forget to photograph them!
8. Slumber Party Under the Christmas Tree
My friend Michelle is my mom-idol. She's always on top of her holiday game and so I've got to give her full credit for this idea. One night of Advent, she and her kids sleep around the Christmas tree. I'd advise early in the season before the presents start piling up.
9. Holiday Dress-up
Grab your Rudolph noses and Santa hats for holiday dress-up to gear up for Christmas. You'll be jolly as St. Nick pretending and make believing.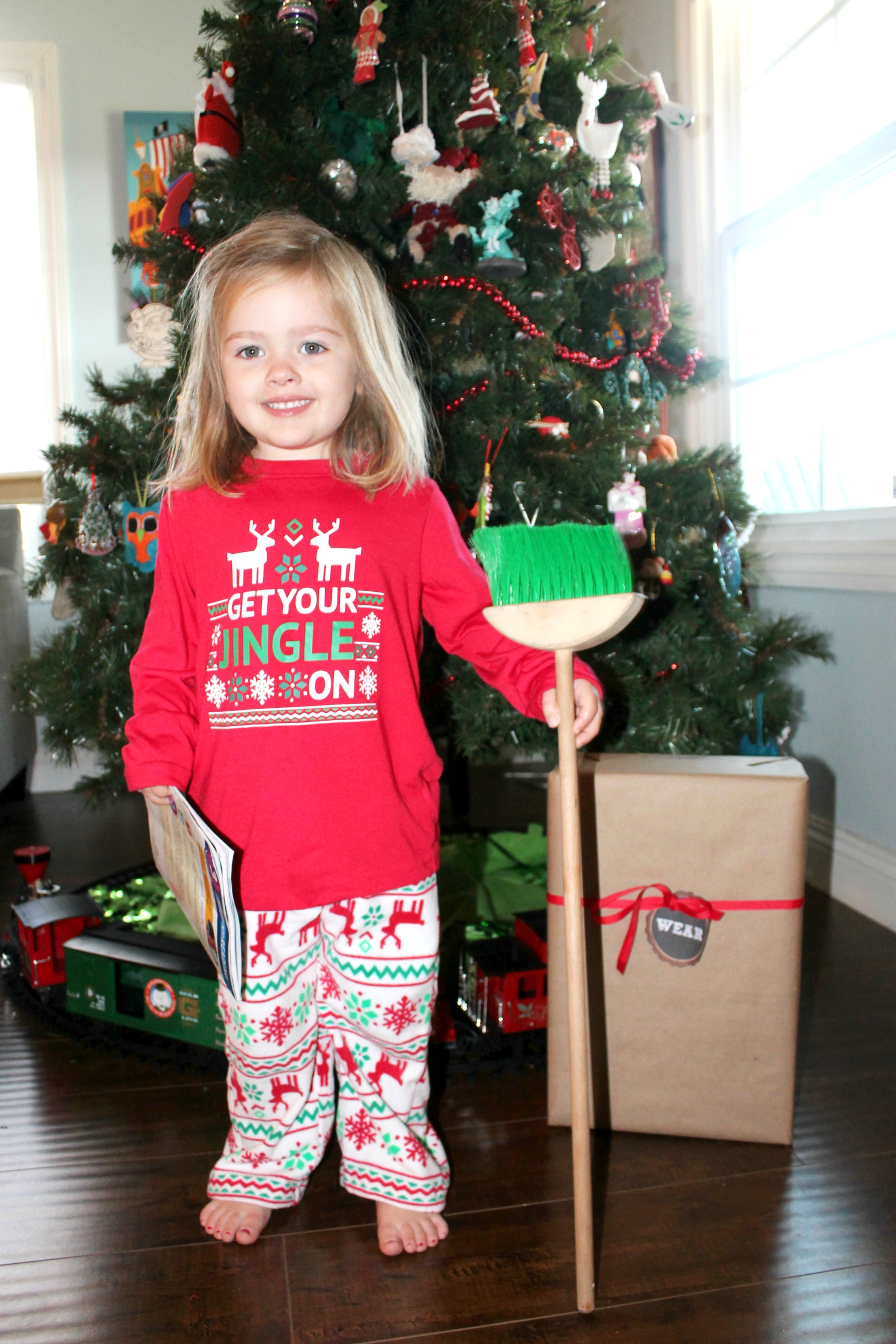 10. Focus on Giving
It's never too early to start showing the importance of giving. Start a Reverse Advent Calendar. Rather than adding each day, add something to a donation box. Maybe they're new toys or canned food.
Advent is a season of preparation. Let this special time with your little one be full of holiday spirit and fun.
Do you have any Advent activities for toddlers that you do with your family?