This is a partnered post with Phone Lasso. As always, all thoughts and opinions are my own.
I'll be honest. I'm terrible about losing or misplacing my phone. As much as I use it it should be attached to my hip, but somehow I always seem to leave it where it shouldn't be.
I'm not alone. 25% of Americans lose or damage their cell phone each year.
This is especially frustrating for consumers like me who live an active lifestyle, are constantly on the go, and who want to stay connected but are always at risk of damaging, breaking, or losing their phone.
In 2014, a SquareTrade study found that Americans spent over $23.5 billion (yes billion with a 'B') on the repair and replacement of their smartphones in the previous seven years (2007-2014). That's not including the price of the initial purchase. That's just to fix or replace it.
Sounds like I'm in the wrong business…
But thankfully, for people like us who can't seem to keep up with phones, there is a new product just for us.
Phone Lasso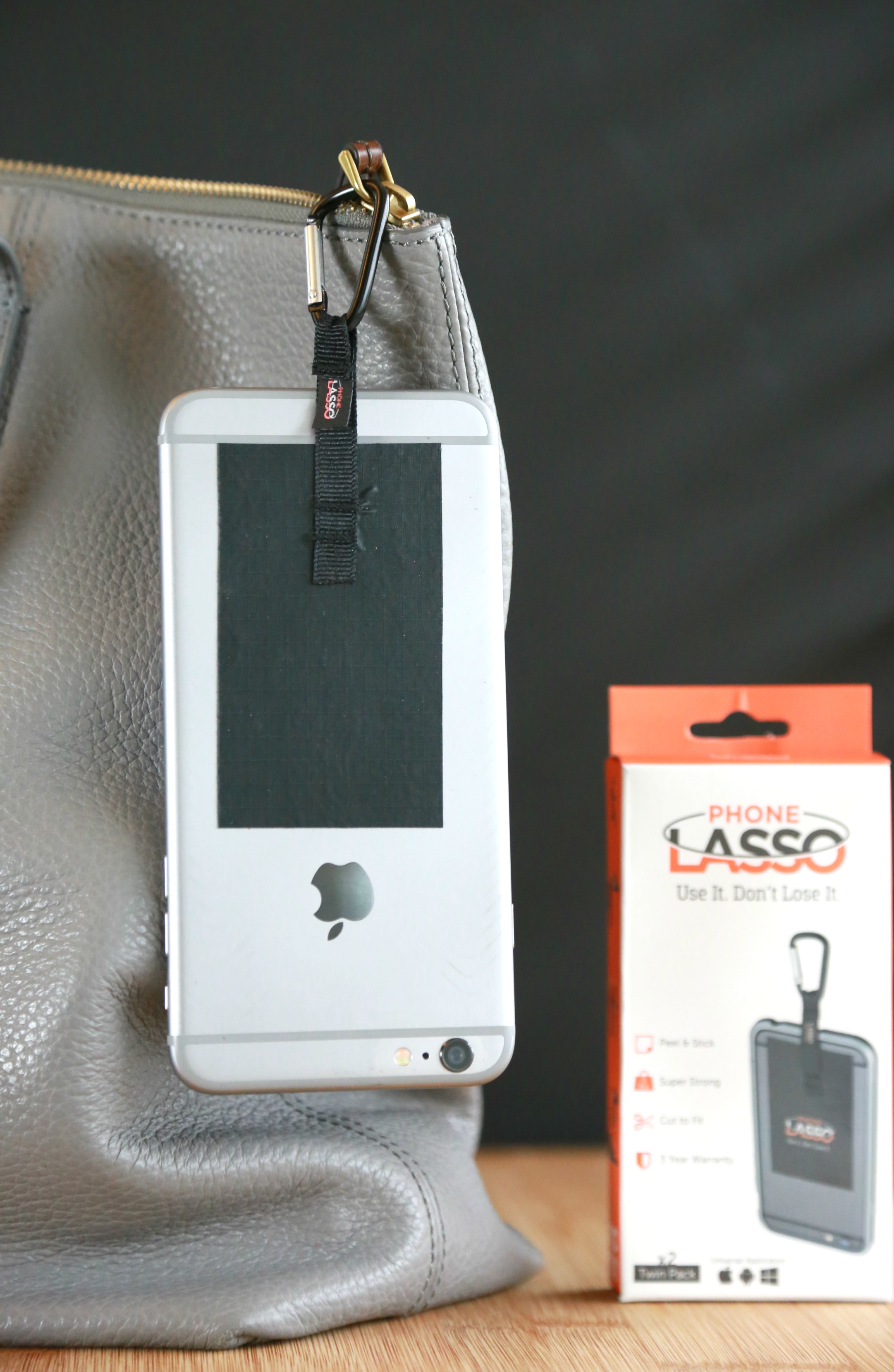 Phone Lasso is an easy to apply, super adhesive patch that can be attached to pretty much anything. It comes with a lanyard, wristlet, and two carabiners. Attach it to your belt loop, purse, sports bra, backpack, gym bag, stroller, diaper bag — the possibilities are endless!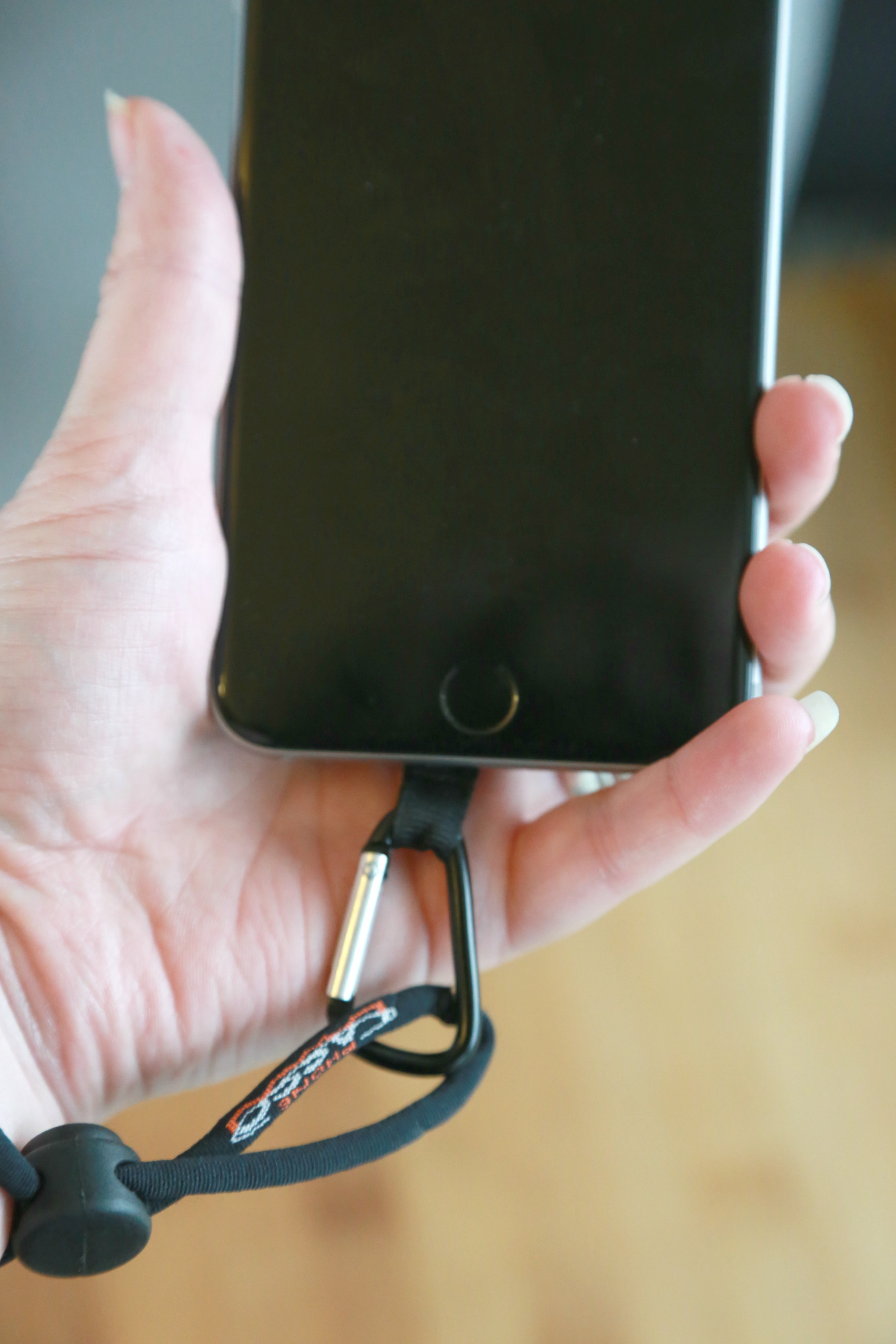 For about the price of lunch ($12.95 plus shipping & handling), you can now protect your costly investment and not worry about a lost or damaged phone again.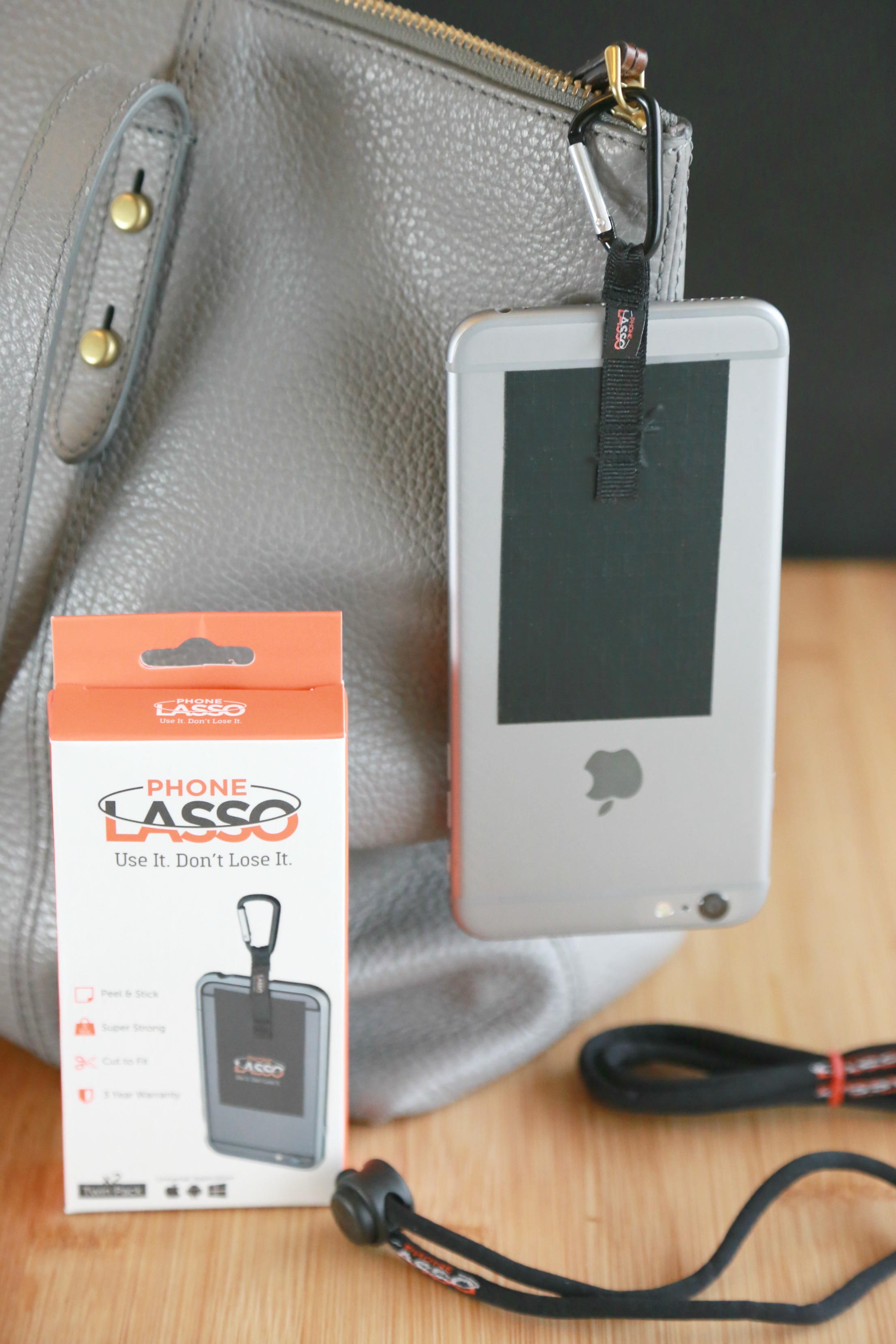 You can apply a Phone Lasso permanently or use it just once and then remove it with ease. This allows you to take your phone anywhere and capture all your adventures without the fear of breaking, damaging, or losing your phone. For consumers who want to use Phone Lasso frequently but not all the time, replacement patches are also available for purchase.
The insanely sticky patch can be applied directly to the back of your phone or the phone case and is uniquely designed so that it doesn't block the charging port.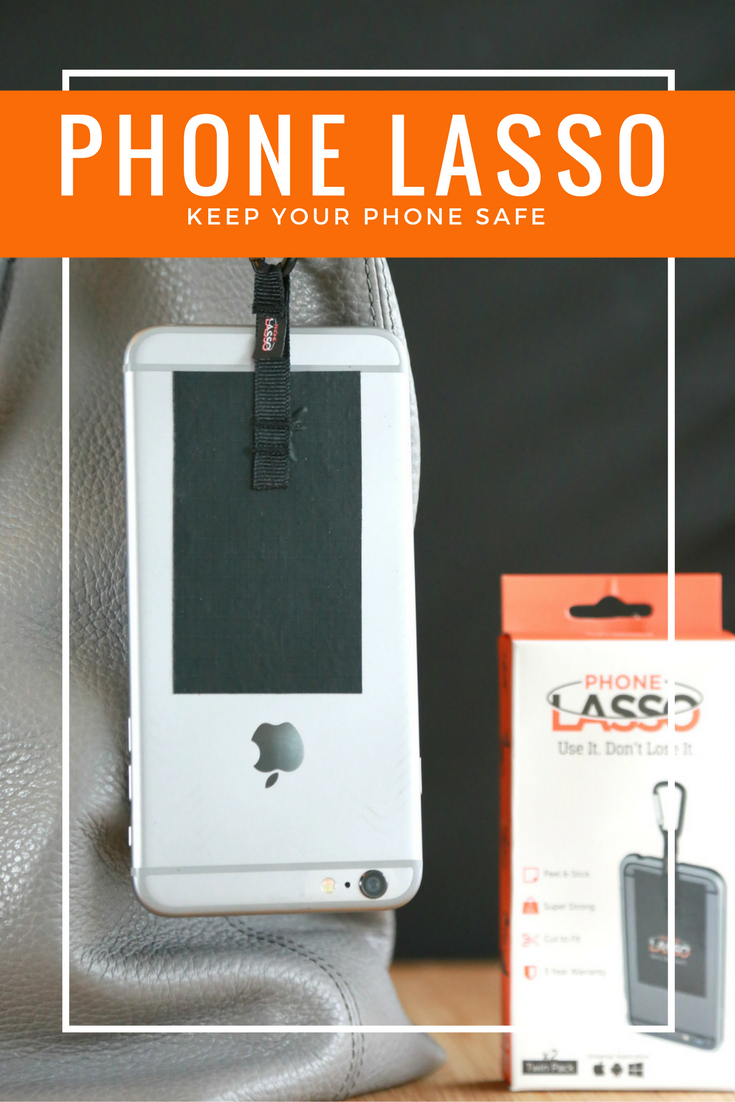 My husband and I both have one on our phones and I love being able to keep it in my purse without my phone getting lost at the bottom. And when I'm at the gym, the Phone Lasso comes in handy in keeping my phone near me at all times.
The Phone Lasso is a great stocking stuffer for people of all ages that want to protect their investment!