Reese's Chocolate Dipped Peanut Butter Oreos. 
That's what is on the agenda today, y'all.
Stop what you're doing right now and let's just imagine, that at this very moment, all is well with the world.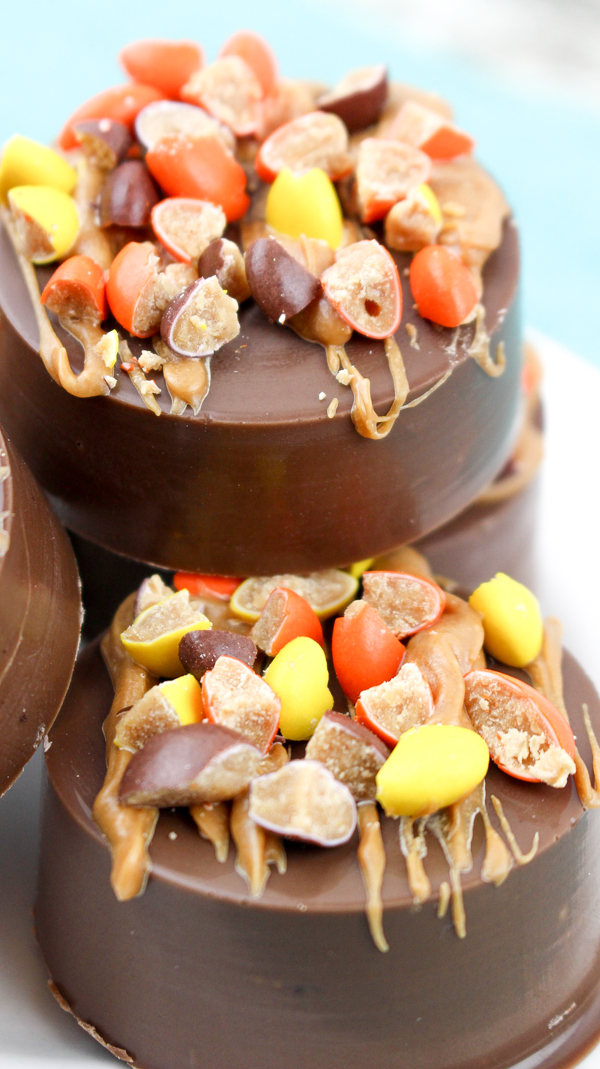 Because really, it should be once you've tasted these little morsels of heavenly goodness.
I mean, it's chocolate and Reese's for goodness-sake!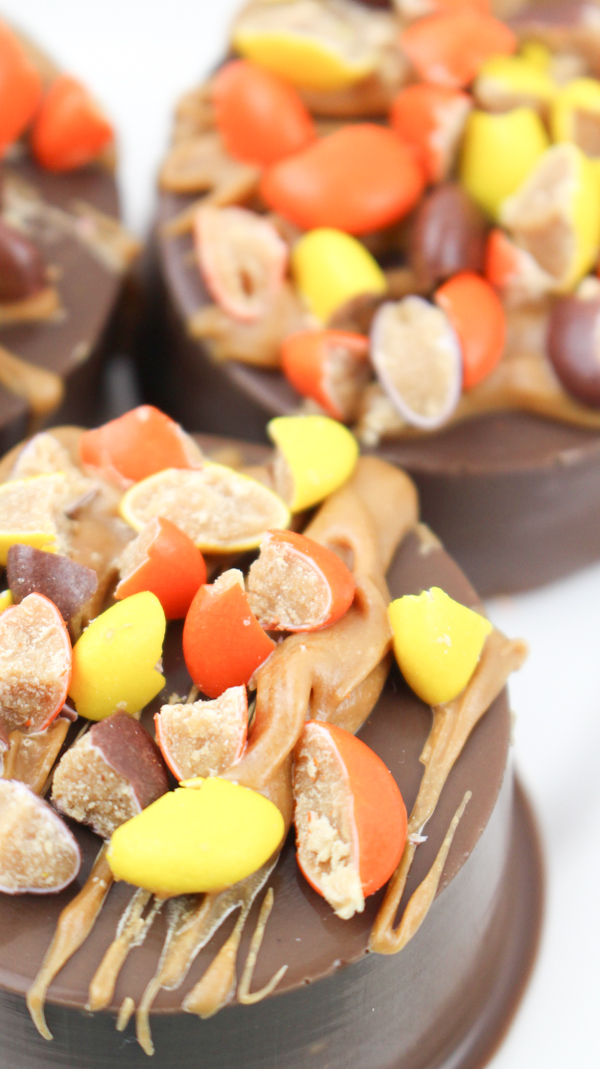 These Reeses's Chocolate Dipped Peanut Butter Oreos are so easy to make. But don't just take my word for it. Try 'em for yourself.
Reese's Chocolate Dipped Peanut Butter Oreos
Reese's Chocolate Dipped Peanut Butter Oreos
Author:
Melissa, Recipe Contributor
Ingredients
12 peanut butter Oreo cookies
12 oz bag milk chocolate chips or melts
½ cup Reese's pieces - chopped into small pieces
Special Equipment Needed:
Instructions
Line a baking sheet with wax or parchment paper; set aside.
Add the milk chocolate chips or melts to a double boiler pan. Melt over medium heat, stirring occasionally until completely melted and smooth. Transfer to a small bowl for easier handling of the melted chocolate.
Fill each cookie mold ⅓ of the way with the melted milk chocolate. Place a peanut butter Oreo cookie on top and then spoon additional melted milk chocolate over each Oreo, up to the top of each mold.
Chill in the refrigerator for about 30 minutes to allow the milk chocolate to harden.
Gently pop each cookie out of the mold and place on the prepared baking sheet.
In a microwave safe bowl, microwave the peanut butter melts for 45 seconds. Stir until melted and smooth. Drizzle the melted peanut butter on top of each cookie. Sprinkle the chopped up Reese's pieces on top of each cookie.
Chill for 10 minutes in the refrigerator to allow the chocolate to harden. Serve when ready
I love easy recipes like this one, that allow me to get the kids in the kitchen to work alongside me. They enjoy cooking so I want to do whatever I can to foster their desire to learn in the kitchen.
It's also such a great lesson about the rewards of hard work. Although this recipe isn't hard, it's a way for me to be able to put the lesson into context they understand.
Plus, it's just great family time! I don't need any other reason than that!
This recipe does require some special equipment that you may not have at home. I'm including links so you can order easily from Amazon.
The cookie mold only has 6 wells, so if you want to make all 12 at one time, you'll need to purchase multiple cookie molds. If you don't, you'll have to make all 12 of these in two separate sets.