This is a partnered post with Mirum Shopper. As always, all thoughts and opinions are my own.
To be perfectly honest with you, mornings aren't my favorite. I often dream of being a morning person. Being able to jump out of my bed each morning with a smile on my face ready to tackle whatever the day throws at me. That's just not me and I'm a tad bit envious of all you morning people.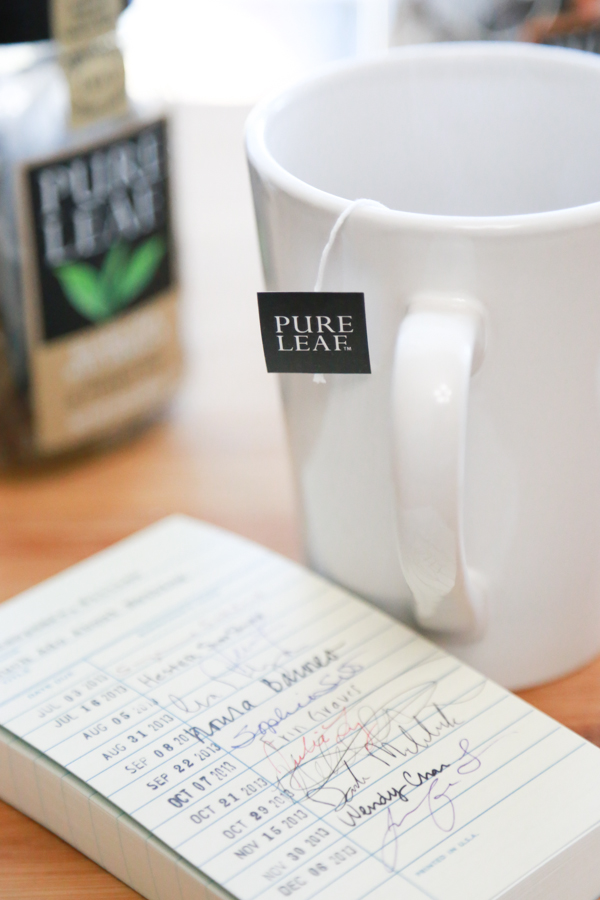 My mornings usually consist of making breakfast for everyone, taking the youngest to school, teaching the older children, dealing with work email, diffusing arguments, taking dogs out to potty, etc. My life is full of constant interruptions. And stress. Sometimes I just need to be able to get away from everyone and declutter my mind.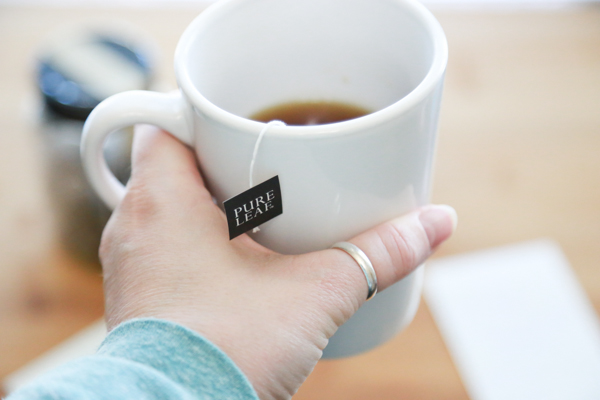 Getting away from all the distractions and interruptions is good for the soul; you should try it if you don't already. And while you're at it, get away from all the distractions and interruptions, plus enjoy a warm cup of Vanilla Milk Tea. It's how the British make their tea and it's so good.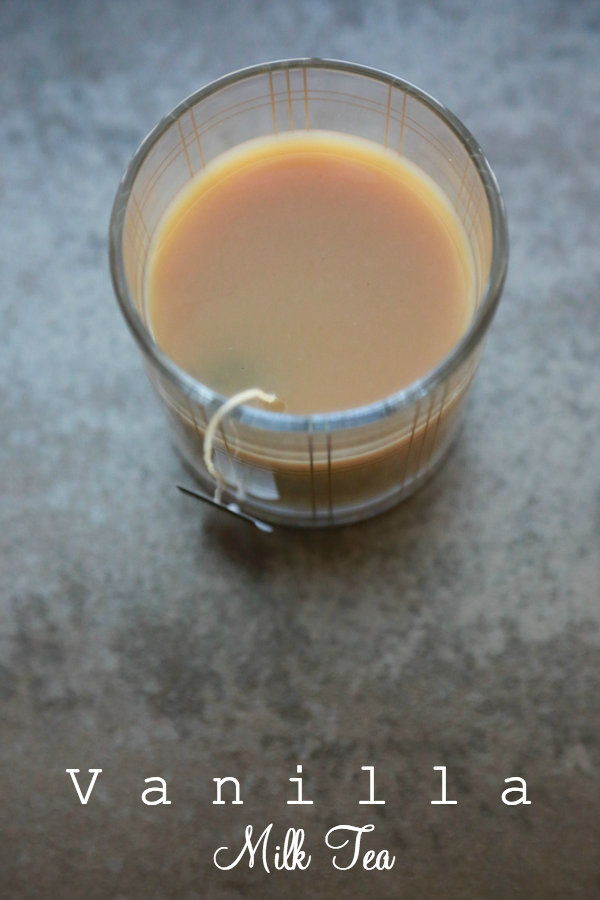 If you're not a coffee drinker but would like a warm, caffeinated drink in the mornings, Vanilla Milk Tea is the way to go! It's so easy to make too!
Vanilla Milk Tea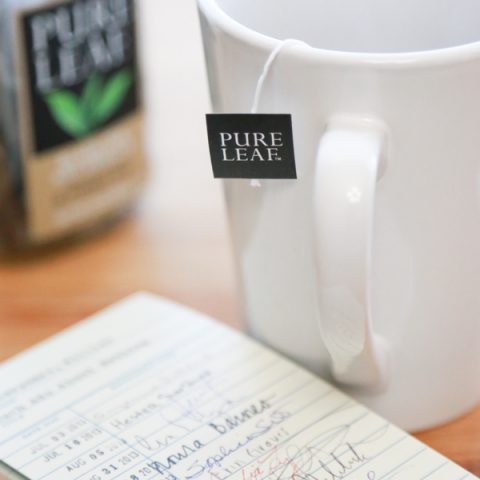 Vanilla Milk Tea
Ingredients
8 ounces water, boiling
1 Pure Leaf Black Tea with Vanilla pyramid bag
1/4 cup milk
1/2 teaspoon sweetener
Instructions
In a small pot on the stove, bring water to a boil. Meanwhile, prepare tea mug by placing the pyramid bag inside with the string hanging over the side of the mug.
Once the water has reached a boil, remove from heat and carefully pour into prepared mug. Allow the tea to steep for a few minutes.
Add in milk and sweetener to tea; stir. Serve and enjoy!
Pure Leaf bagged tea is the magic ingredient in this Vanilla Milk Tea. I used the Black Tea with Vanilla so it took the place of two ingredients making this a 4-ingredient recipe.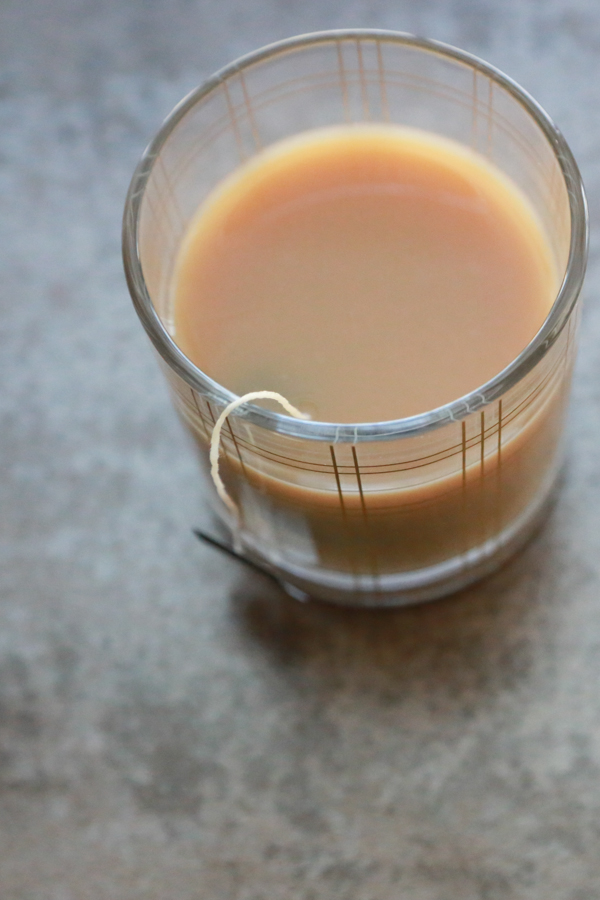 From the moment you take the uniquely designed pyramid-shaped tea bags from the container, you can see and smell the difference. Then when you begin to pour the water over the Pure Leaf bagged tea, the aroma begins to fill the room and you know you're in for a special treat.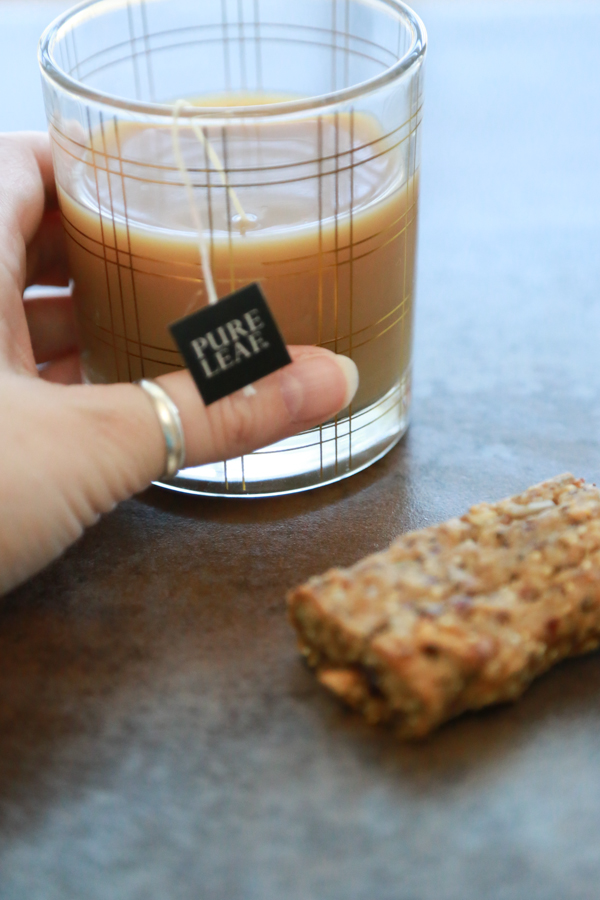 You can find Pure Leaf teas at Target on the tea aisle. You can choose from loose tea, bagged tea, and even brewed iced tea bottles. With the variety of options available, you'll be able to find the right option for you.
Whether your adventurous or just like to stay with what you know and love, there is a Pure Leaf tea flavor for you. Visit Target to purchase one of these delicious Pure Leaf teas – English Breakfast Black Tea, Gunpowder Green Tea, Black Tea with Vanilla, Chai Tea, and Green Tea with Mint.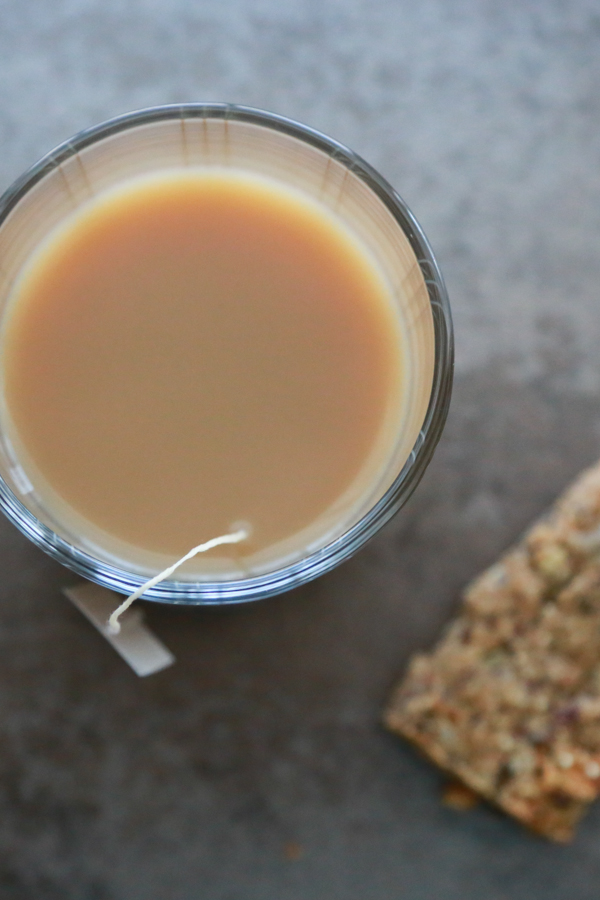 Thanks to the vanilla flavor in the Pure Leaf Black Tea with Vanilla, you don't need to add any additional vanilla. But, if you want it extra vanilla-y, feel free to add in a small amount. Because vanilla can be so overpowering, start small and work your way up to the desired flavor.
Because Pure Leaf believes the best things in life are real, all Pure Leaf teas are simply made from real tea leaves, grown at some of the finest-quality tea estates in India, Kenya, Indonesia, and Sri Lanka, picked at their freshest and the purposefully crafted to deliver a genuine tea experience. The bagged and loose teas are a blend of quality long-leaf teas made with real fruit pieces, petals and herbs.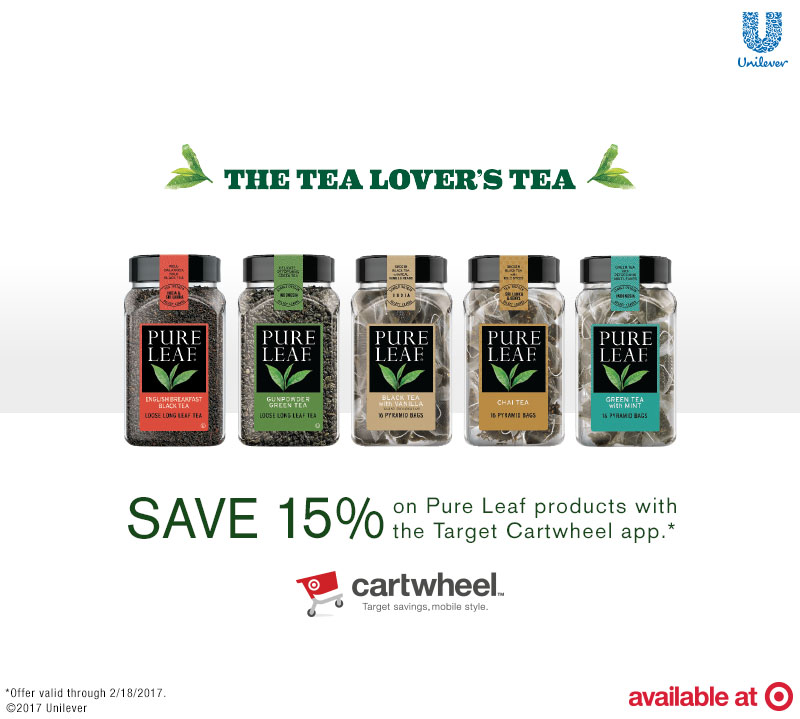 For a limited time, when you purchase Pure Leaf at Target using the Cartwheel app, you will save 15% on your purchase. It's the perfect time to stock up on the tea made for tea lovers!

How do you enjoy your tea? Have you tried Vanilla Milk Tea before?