Print this cute Valentines Chick Banner for an easy to way to decorate this Valentine's Day!
By the time I get all the Christmas decorations down and put away (which was the day after Christmas this year — I wasn't playing around), it's already time to start decorating for Valentine's Day. But to be totally honest, after putting away all the Christmas decorations away, the last thing I want to do is start decorating for a different holiday. But this Valentines Chick Banner is so cute and easy to display that I couldn't help myself, y'all.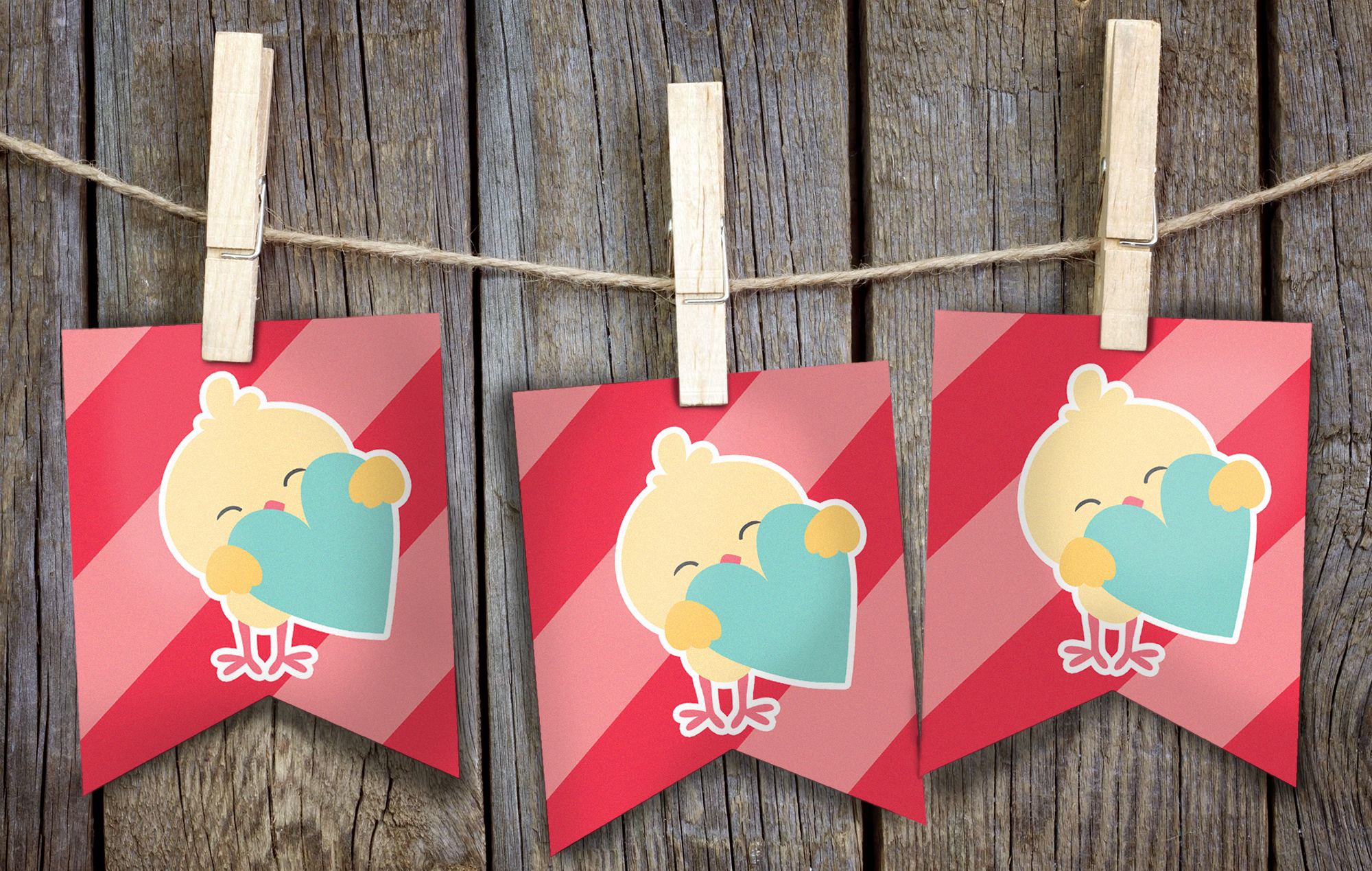 I know as moms we really don't have a ton of extra time on our hands, so hopefully this cute Valentines Chick Banner makes it a little bit easier for you to decorate your home for Valentine's Day. The last thing we need is a task that sucks the little extra time we have, right?
Valentines Chick Banner
Materials:
white cardstock (or other thick paper of choice)
printer
scissors
miniature clothespins
ribbon, twine or  jute

White CardstockGet it now!
HP PrinterGet it now!
Westcott ScissorsGet it now!
Mini ClothespinsGet it now!
Natural JuteGet it now!
Instructions:
Print the Valentines Chick Banner on white cardstock using a printer. Each sheet comes with four banner pieces. Print as many as you need.
Next, using scissors, cut the pennants from the printable.
Using miniature clothespins, attach each pennant to ribbon, twine, jute, rope, etc and display.
Need supplies? Order from Amazon to have them delivered right to your door.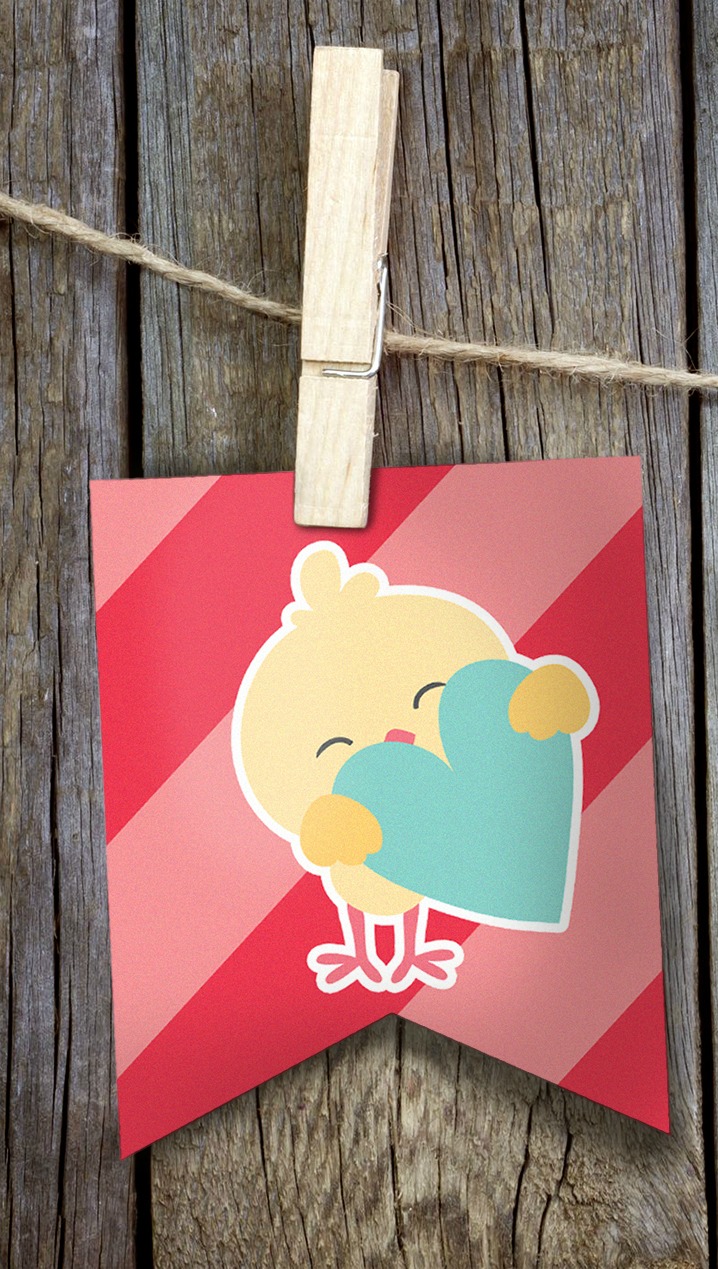 This Valentines Chick Banner will look absolutely adorable displayed anywhere in your home. You could make a large one for the living area, or maybe a smaller one for your child's room. Wherever you choose to display it, I'm sure it's going to look pretty darn cute!


If you're looking for more Valentine's Day decorations, last year I made this Easy Valentine's Day Tree Centerpiece. It wasn't hard, but it did take some time to make it. The best part is, I can store it in the attic and use it year after year. So it was time well spent if you ask me.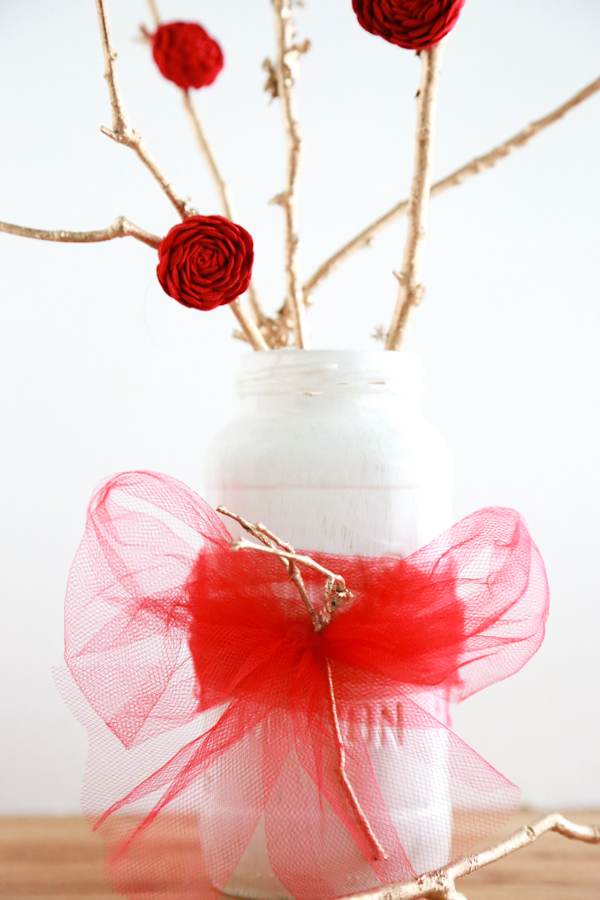 Using limbs that had fallen from trees, a little spray paint, and a mason jar made such a cute Valentine's Day decoration!
Do you decorate for Valentine's Day?