This is a partnered post with Mirum Shopper. As always, all thoughts and opinions are my own.
Making meals with better quality ingredients is important to me. My children aren't babies anymore and they are watching and learning from every single thing that I do (which sometimes is pretty scary 🙂 ). They are seeing the brands that I buy and they are watching what I eat. I have to set an example that I want them to hopefully follow to lead a healthy lifestyle. And that's why I love this Egg and Prosciutto Breakfast Sandwich. It's made with high quality ingredients and I feel good about serving it to my family.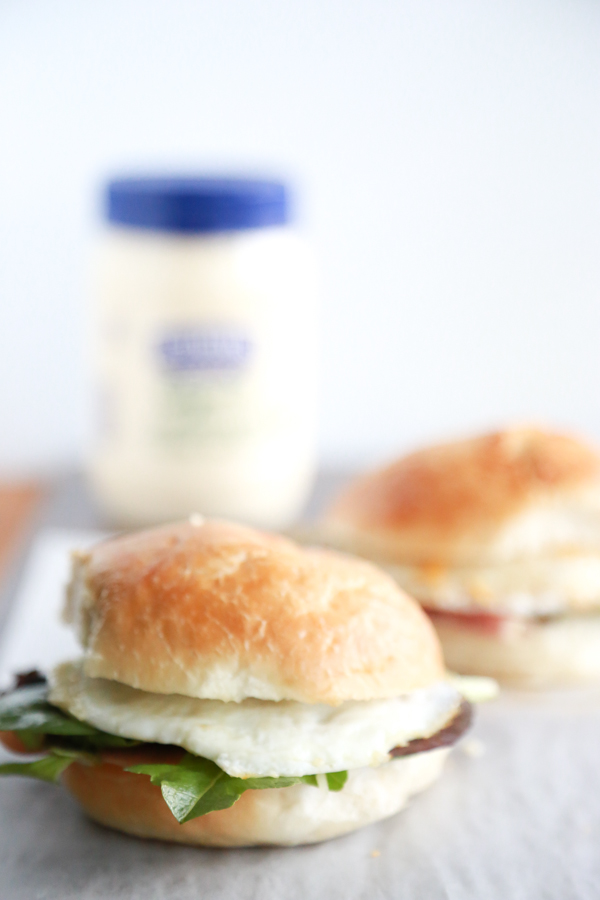 Every ingredient I used in this recipe, except for the brioche roll, was organic. Even the mayonnaise. Hellmann's Organic Mayonnaise is made with organic cage-free eggs, organic expeller-pressed oil, and contains no artificial flavors or preservatives.
I love using products that are real and that still taste good!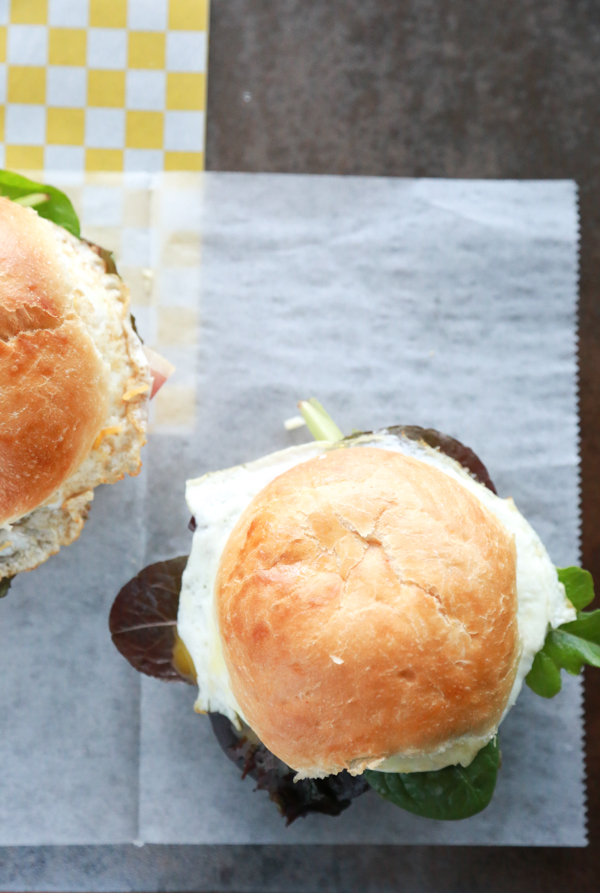 This Egg and Prosciutto Breakfast Sandwich is so easy to make which is perfect for busy mornings where I don't have a lot of extra time. I still feel like I'm giving my family something that took more time to make.
Egg and Prosciutto Breakfast Sandwich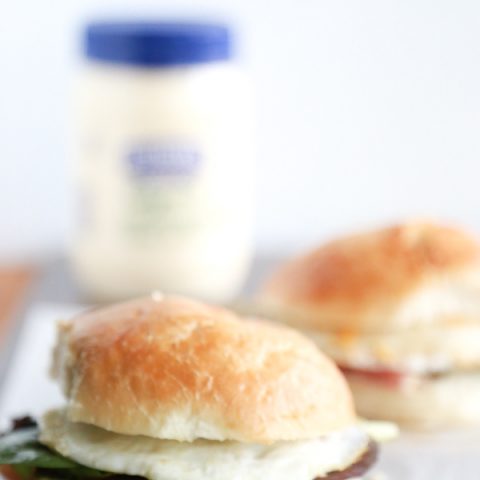 Egg and Prosciutto Breakfast Sandwich
Ingredients
2 tablespoons Hellmann's or Best Foods Organic Original Mayonnaise
2 brioche rolls, split and toasted
1/2 cup arugula (or spring mix)
2 thin slices prosciutto
2 large eggs, poached or fried
1/4 cup shredded Monterey Jack cheese
Instructions
Spread 1 tablespoon mayonnaise on cut sides of each roll.
Top the bottom halves of the rolls evenly with remaining ingredients. Place remaining top roll on top and serve.
15 minutes is all it takes to make a Egg and Prosciutto Breakfast Sandwich. This recipe only makes 2 servings, but it can easily be doubled, tripled, etc. depending on the size of your family.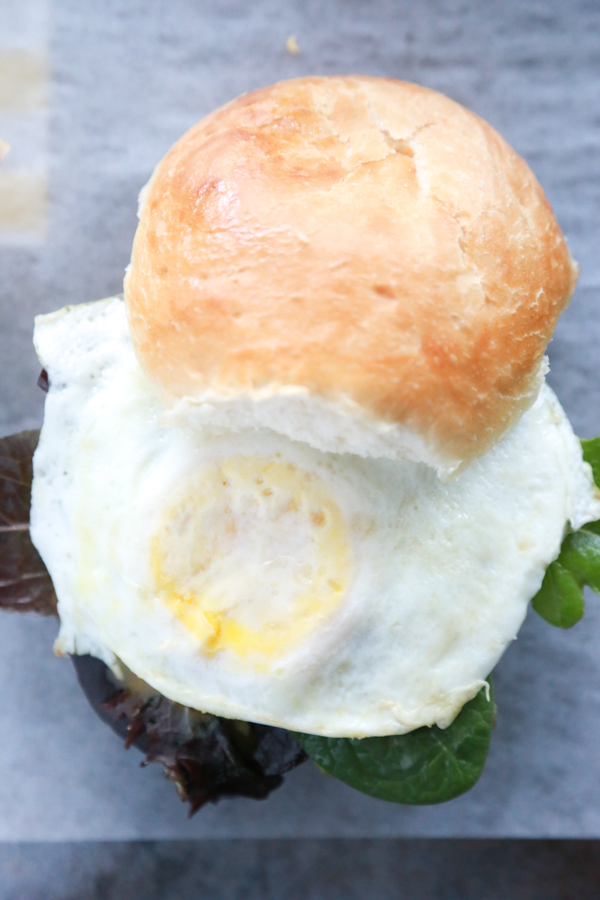 I know everyone likes their eggs a little differently and this is one of those recipes that allows you to create it just exactly how you want it. If you like a runny yoke, either poach the egg or lightly fry it. If you like a more firm yoke, fry it longer. However you make it is entirely up to you!
If you've never tried Hellmann's Organic Mayonnaise, take advantage of this 20% off Cartwheel offer at Target until February 26th. If you don't have Cartwheel, you can also find a $1 off 2 in the newspaper.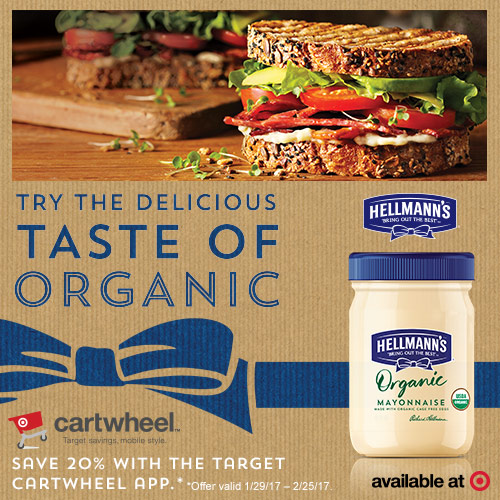 Make this delicious Egg and Prosciutto Breakfast Sandwich and try the delicious taste of organic.