This is a partnered post with BubbleBum. As always, all thoughts and  opinions are my own.
Work, school, daycare, Girl Scouts, gymnastics — the list is endless for places we need to be and usually trying to get there in a hurry. Like most parents today, I'm constantly on the go. I depend pretty heavily on my village to get my kids to all the places they need to be. That's why these carpooling solutions with BubbleBum pretty much rock!
When you consider that two of my three kids are in car seats still, the back and forth of carpooling can be a big headache. My middle daughter is 7, but her pediatrician recommended that she stay in a booster seat until she's 6 inches taller. It'll be quite a while before she's ready to hop into the backseat of a friend or grandparents vehicle without a booster.
But my life got a little easier and my car got a little quieter with the addition of some neat products from BubbleBum.
Carpooling Solutions with BubbleBum:
BubbleBum Booster Seat
Whether you're running carpool or traveling, the BubbleBum booster is seriously cool. It's inflatable and deflatable, meaning it's easy to take along with you when you're on the go. The seat is quickly inflated through a valve at the back of the seat. It takes just seconds and less effort than blowing up a balloon. Despite the ease of inflation and how lightweight it is, it doesn't feel wimpy. The memory foam and durable air bladder feels firm and sturdy.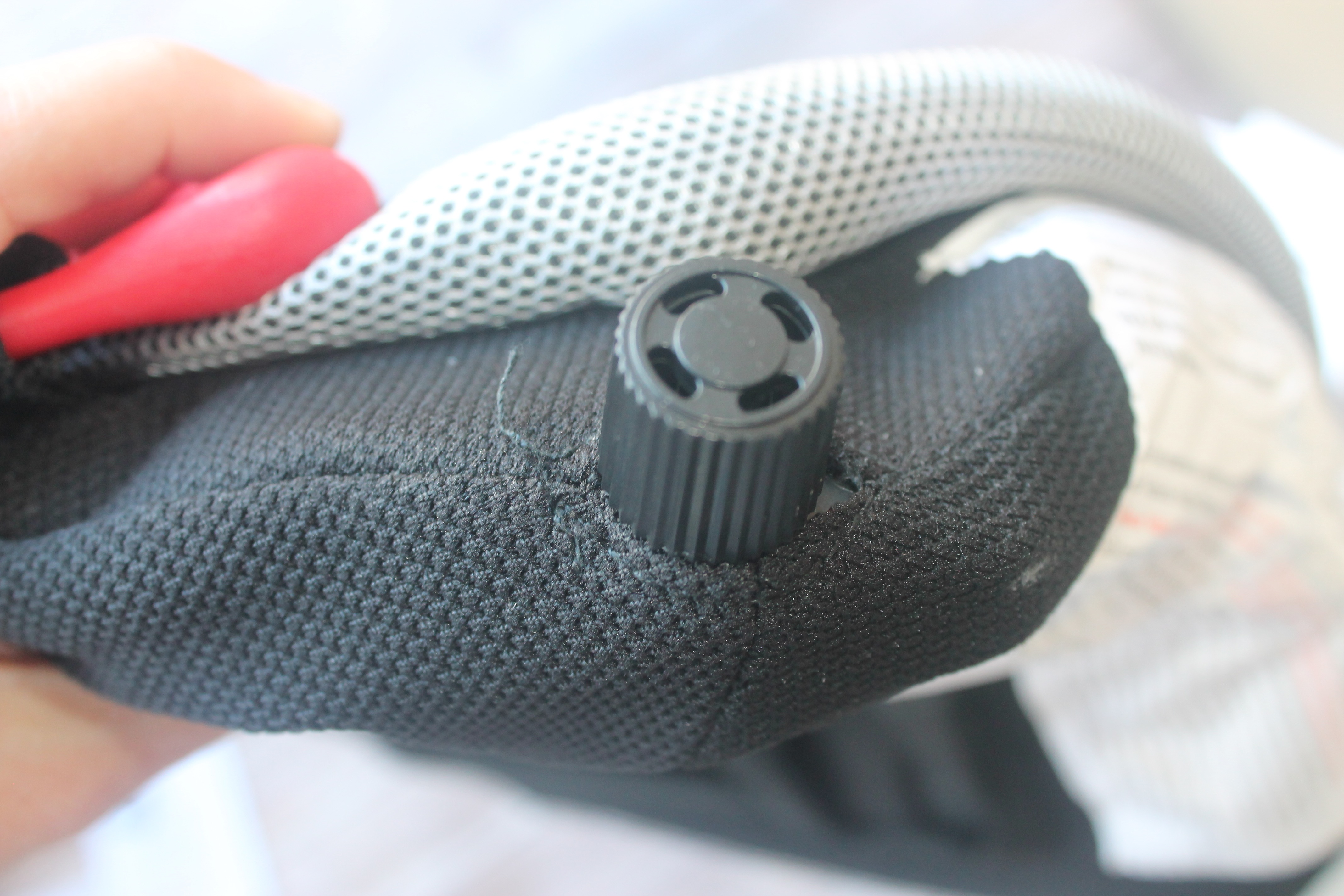 When you're not using it, it quickly deflates and folds flat to be stored in the included drawstring bag. I can throw it in my trunk for the next Girl Scout outing.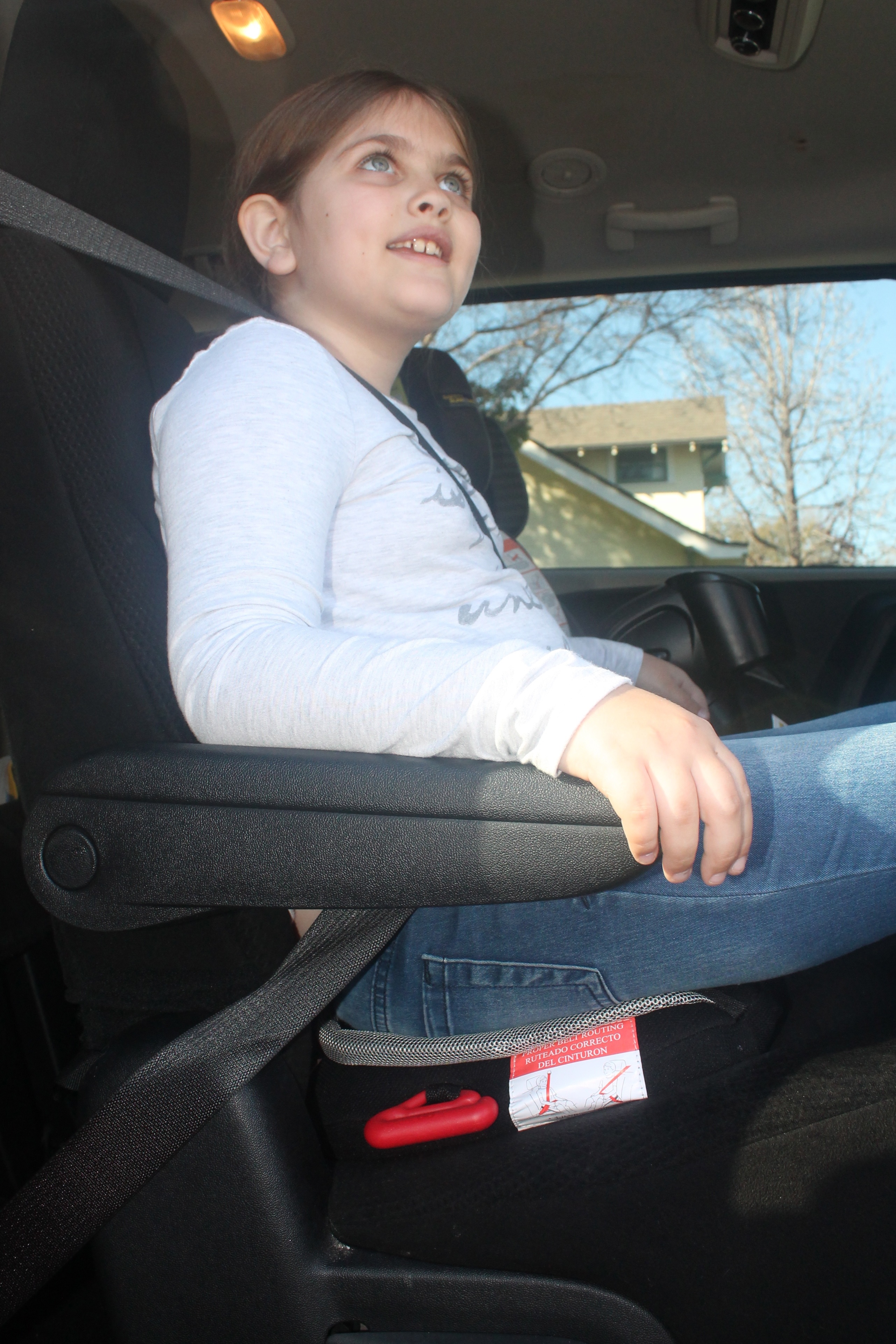 The seat is designed for children ages 4 to 11, weighing up to 100 pounds. It's a bit smaller than my other booster seats which might just be one of the best features. When my husband is transporting our kids, we have to swap cars. With the BubbleBum he can fit our three kids in the backseat of his car.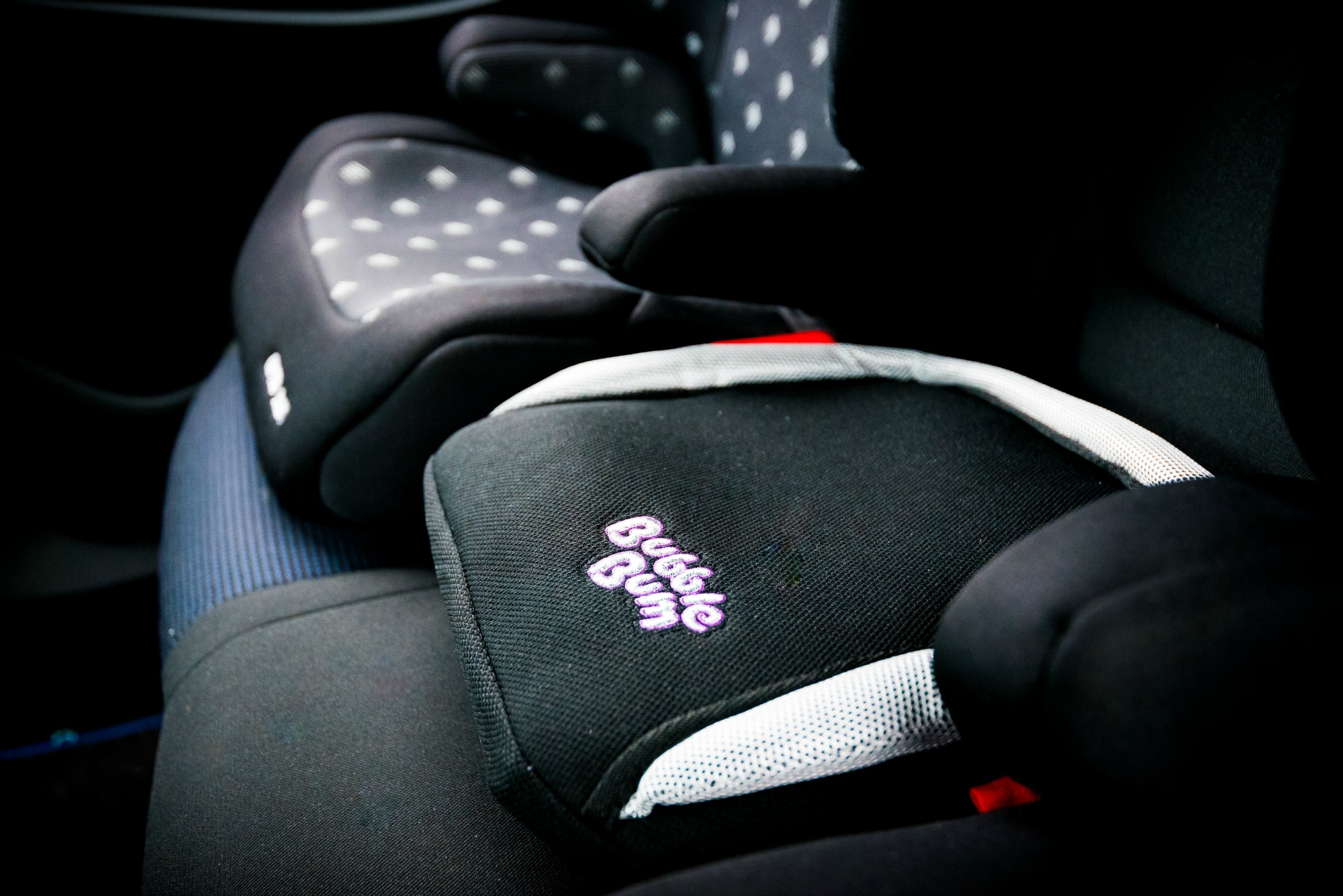 Junkie Storage Solutions
My older daughters are the best of friends … most of the time. Long stretches stuck together in a confined space don't always work out so well. Add in me nagging about the mess they make in the back of the van, and it's not a great scene.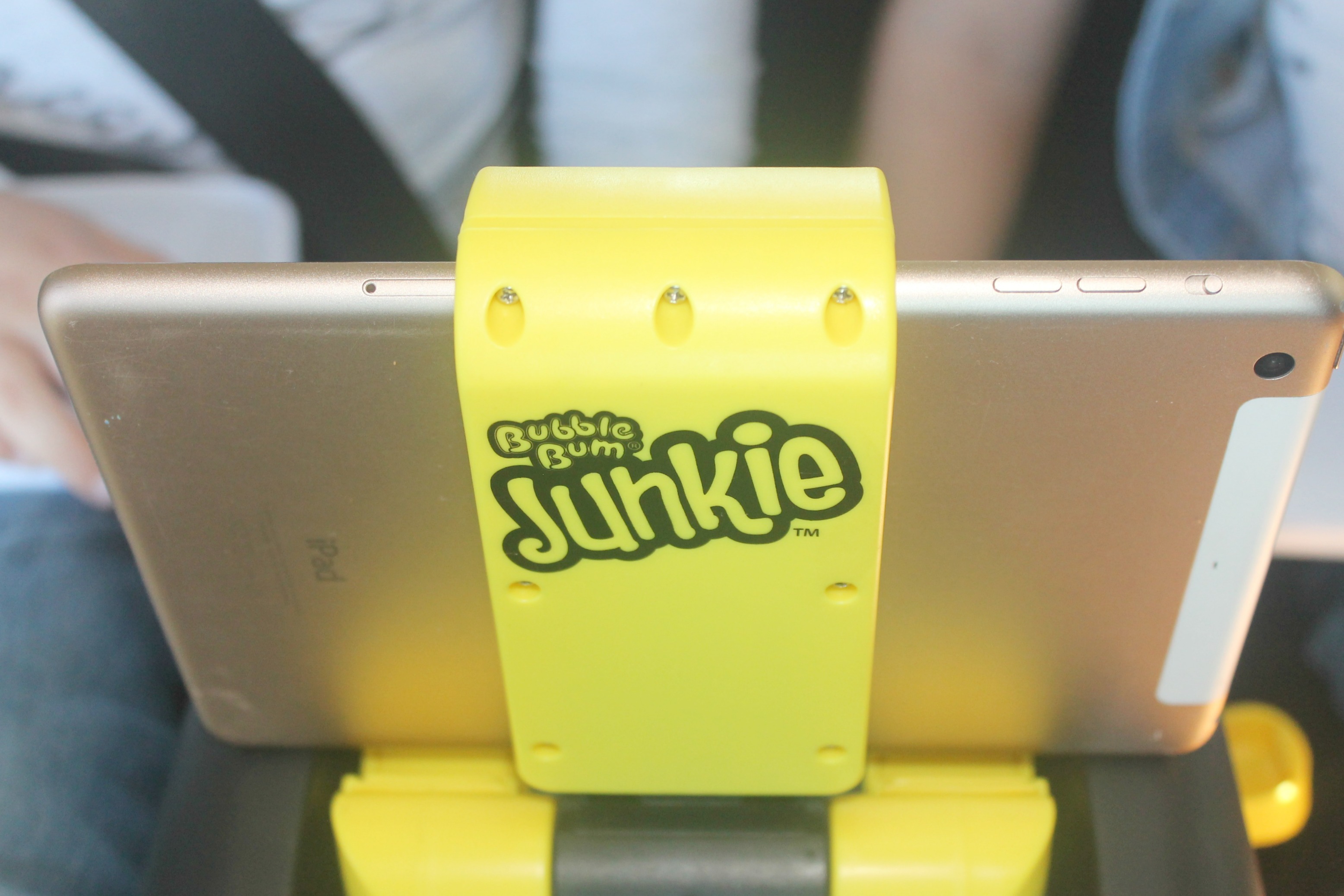 The Junkie is an expandable storage solution for techie kids. Some of its features include:
Two cup holders and retractable trays for snacking or coloring
Hidden storage compartment, perfect for pads of paper and crayons
Removable insulated snack bag with two compartments
Tech viewer to hold devices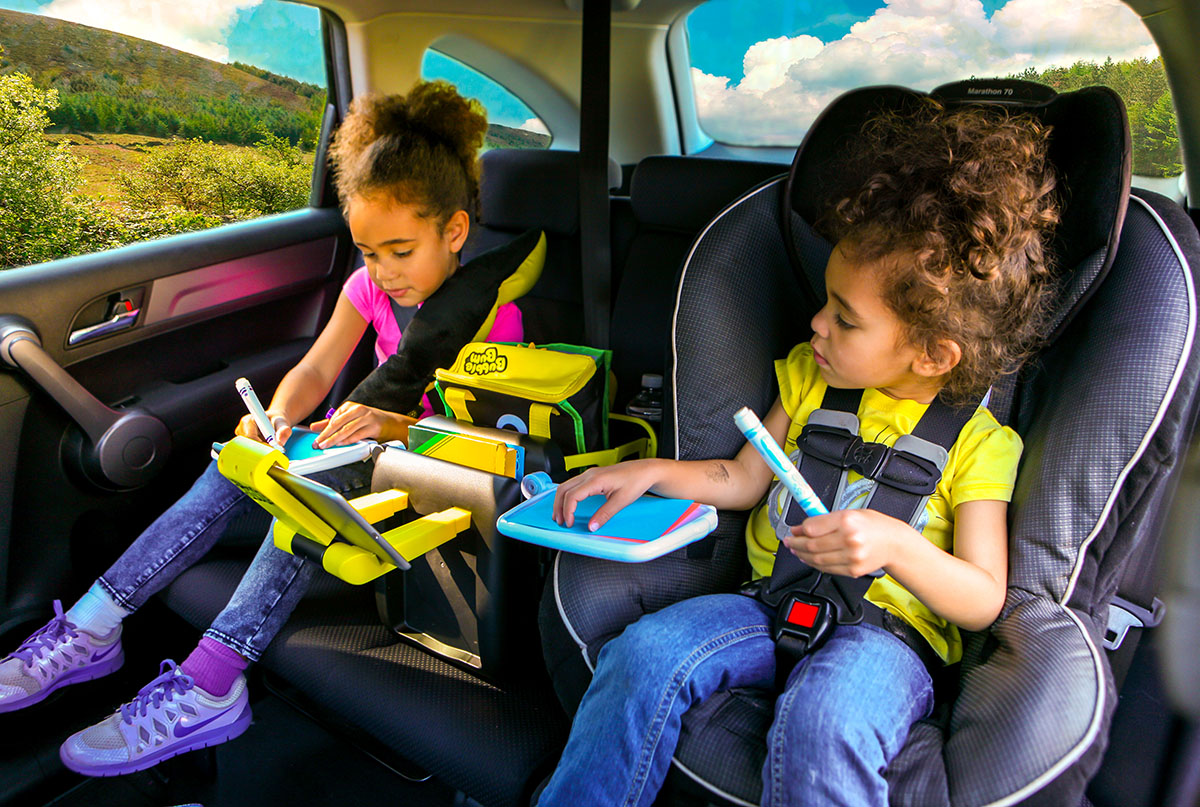 My kids' favorite features were the tech viewer and the trays. On longer trips, we bring an iPad to watch movies. But if one kid is holding the iPad, there's grumbling from the other about not being able to see. This securely holds the device and eliminates whines. The retractable trays aren't huge, but give enough room to complete a road trip scavenger hunt or make a small drawing.
Sneck
My sweet Harper is a napper. You can almost guarantee she'll be asleep if you drive more than 20 minutes. When she was in a traditional car seat, there were sides to support her. But with a backless booster, she's on her own.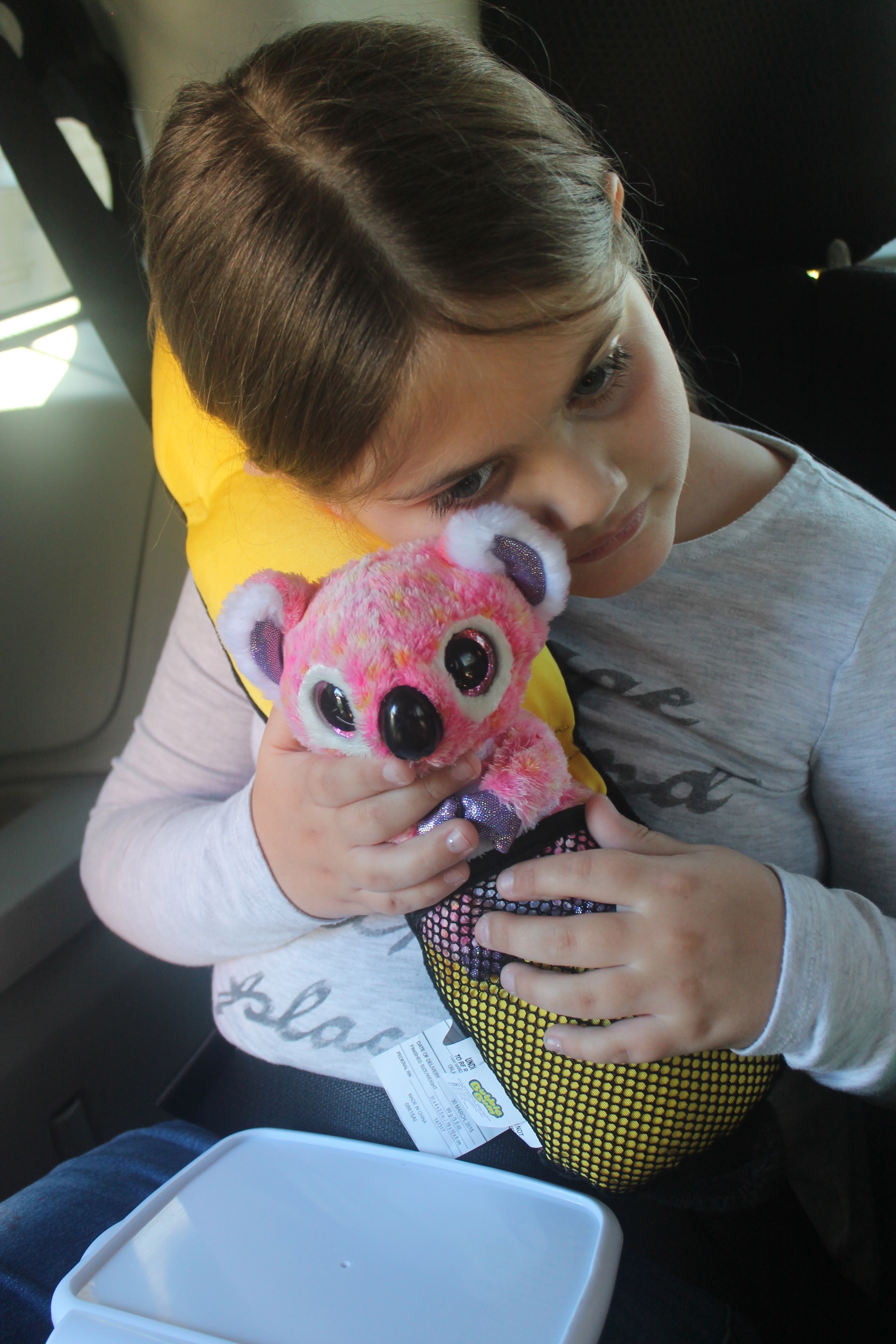 The Sneck by BubbleBum is a micro-bead pillow pod that's super snuggly. It attaches to the headrest, making it really easy to manipulate and get in just the right spot for nap time.
There's also a pocket for storing your devices, or stuffed koala if you're only 7 and your mom has no intention of buying you a phone any time soon…so stop asking.
Just like the booster seat, it folds up making it easy to travel with by car or airplane.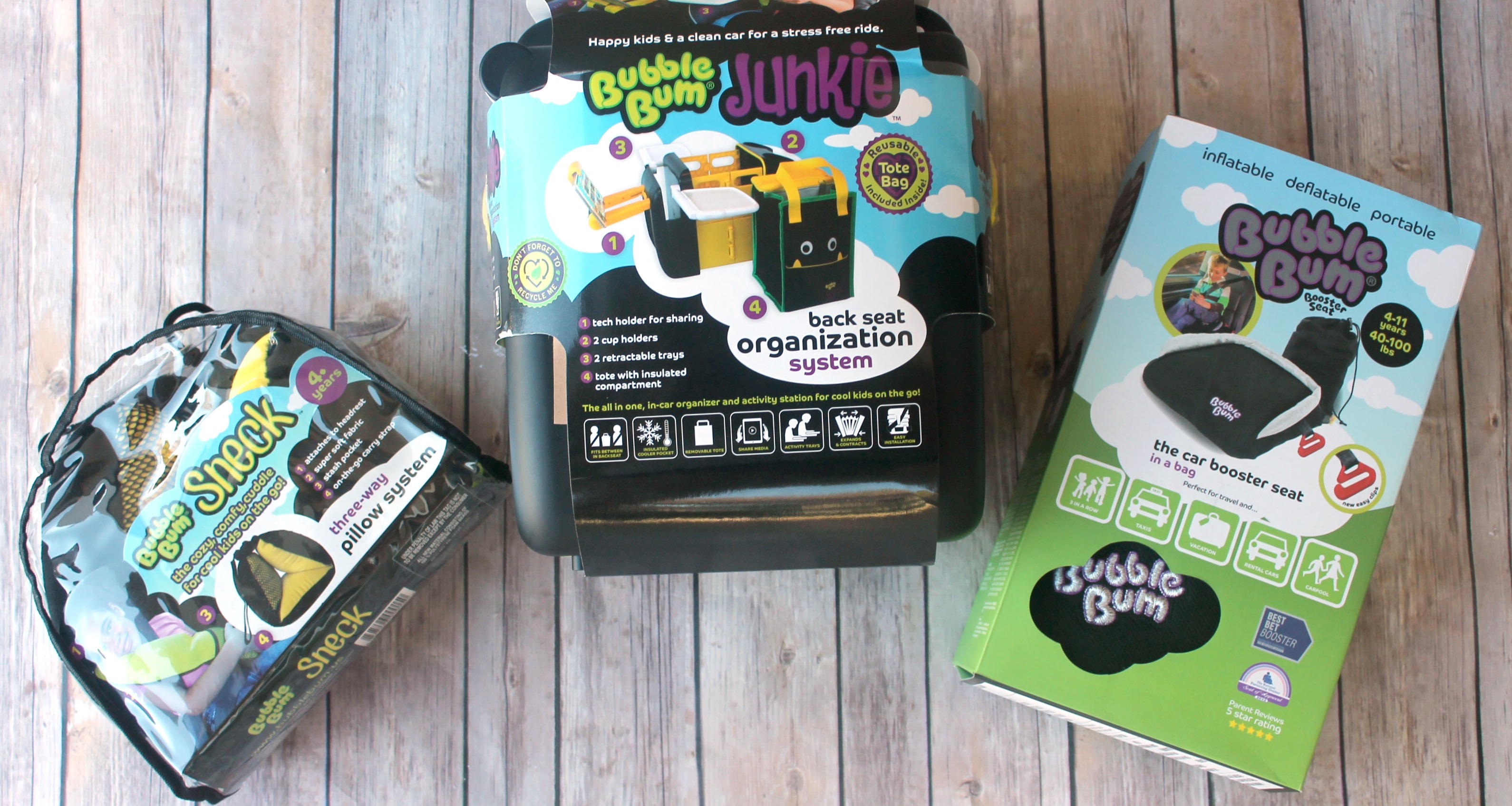 I'm so grateful for all the people who help transport my children safely to their various activities. Likewise, I'm grateful for the products that make our trips more organized and enjoyable. BubbleBum offers three unique solutions for traveling woes.
Which product would make your carpooling easier?