Scroll to the bottom to learn how you could win a $100 Visa gift card and a copy of The Unbeatable Squirrel Girl: Squirrel Meets World. Thanks to Marvel Press for providing the samples and prizing.
Do you remember what it was like to be a teen? I remember those high school days all too well and I'm so glad they are over and behind me.
Now imagine those teen years if you had to try and hide a fluffy tail all the time. Fourteen-year-old Doreen Green moved from the sunny coast of California to the busy suburbs of New Jersey. She had to start at a new school and make new friends, all while trying to hide that fluffy tail and her squirrel superpowers.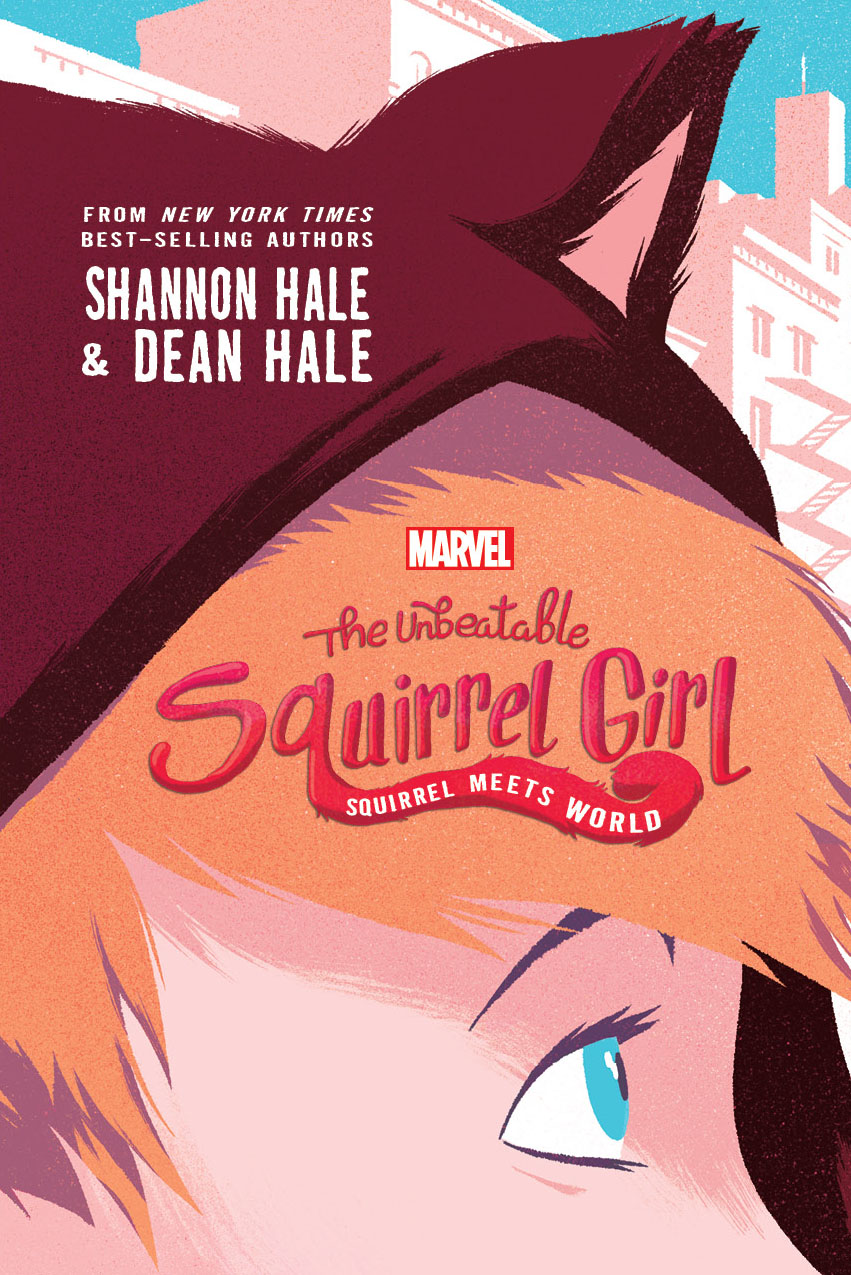 The Unbeatable Squirrel Girl: Squirrel Meets World
After failing at several attempts to find her new BFF, Doreen feels lonely and trapped, like a caged animal. Then one day Doreen uses her extraordinary powers to stop a group of troublemakers from causing mischief in the neighborhood, and her whole life changes. Everyone at school is talking about it! Doreen contemplates becoming a full-fledged Super Hero. And thus, Squirrel Girl is born!

She saves cats from trees, keeps the sidewalks clean, and prevents vandalism. All is well until a real-life Super Villain steps out of the shadows and declares Squirrel Girl is archenemy. Can Doreen balance being a teenager and a Super Hero? Or will she go… NUTS?
This exciting middle-grade release is the first-ever novelization of Marvel Comics' cute, quirky, and downright furry Super Heroine! If you want to try before you buy, you can read an excerpt from the book. Once my kids read the excerpt, they were hooked.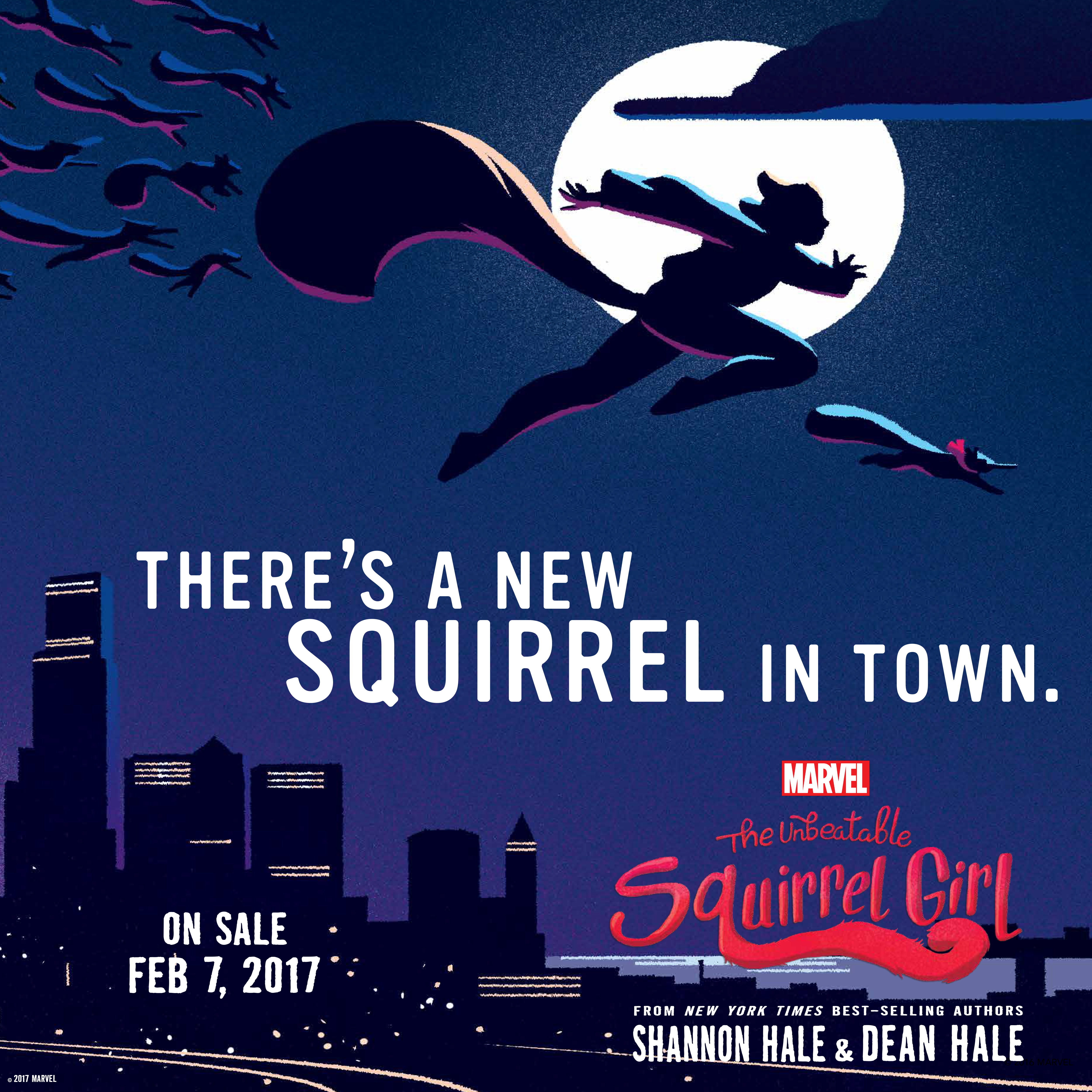 The authors, Shannon Hale and Dean Hale, are the award-winning husband-and-wife team behind the Princess in Black series, illustrated by LeUyen Pham. Shannon Hale is also the author of the Newbery Honor novel Princess Academy as well as the New York Times best-selling series Ever After High. Shannon Hale and Dean Hale live in Salt Lake City, Utah.