This is a partnered post with DairyPure. As always all thoughts and opinions are my own.
It's that time of year, y'all — Shamrock Shake time. This year I decided to forego the fast food version of this limited time delicacy and I created my own at home. My Homemade Shamrock Shake has the same great flavor and I didn't even have to change out of my pajamas to get it!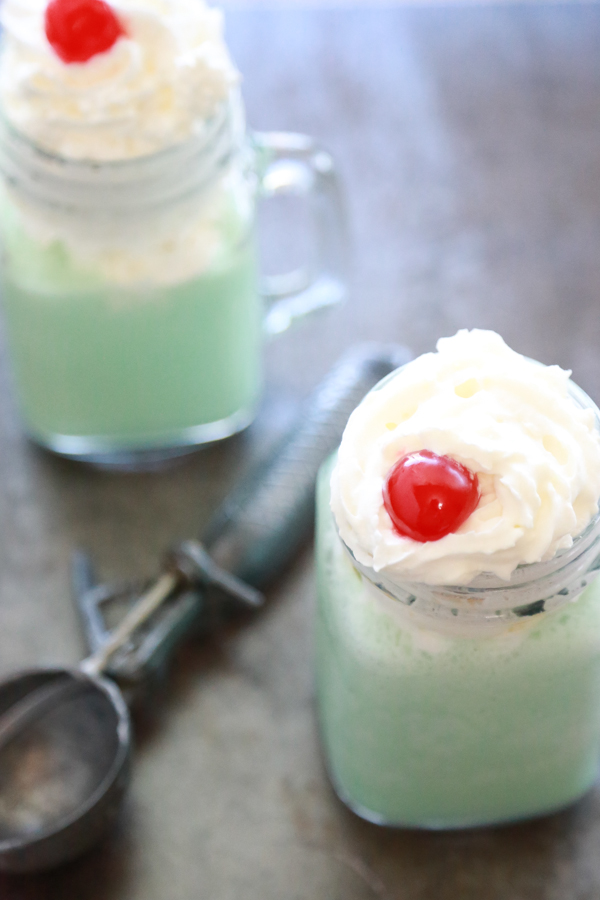 In five minutes and with just a few key ingredients you can enjoy a Homemade Shamrock Shake without ever leaving your kitchen! How's that for convenience?
Homemade Shamrock Shake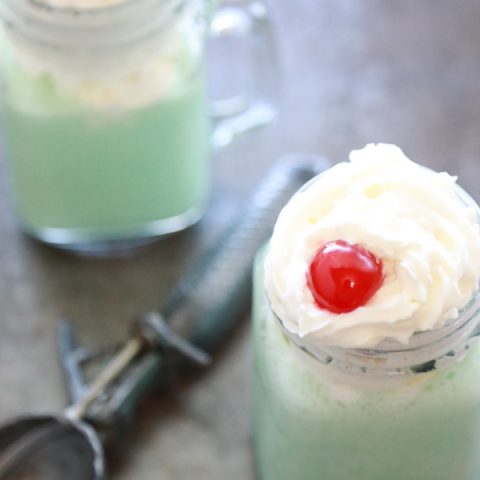 Homemade Shamrock Shake
Ingredients
3 cups vanilla bean ice cream
1 cup whole DairyPure milk
1/4 cup heavy whipping cream
1 teaspoon peppermint extract
10 drops green food coloring
whipped cream
2 maraschino cherries
Instructions
In a blender, combine vanilla bean ice cream, DairyPure milk, heavy whipping cream, peppermint extract and food coloring. Pulse until smooth, about 30 - 45 seconds.
Pour into two mugs, top with whipped cream and maraschino cherry.
Like most of us, I like to know what goes in to the food I eat. Over the years I've changed the way my family eats considerably. We still have a ways to go, but we are much better off than we were even a few years ago. So although I love the Shamrock Shake, I'm not a fan of everything that goes into it. While this Homemade Shamrock Shake recipe isn't perfect and could use some more improvements, namely the food coloring, it's better than the fast food version, that's for sure.

I used DairyPure Whole Milk in this recipe because it is the only milk backed by an exclusive Five-Point Purity Promise. This promise means that DairyPure milk contains no artificial growth hormones, is tested for antibiotics, is continually tested to ensure purity, comes from cows fed a healthy diet, and is cold shipped from a trusted dairy.
What that means for the consumer is a pure, fresh, and delicious milk from farm to fridge.
DairyPure milk is available in the dairy case at grocery stores nationwide in whole, 2% reduced fat, 1% low fat, and skim/fat free milks. For recipes, local retailers, and to learn more about DairyPure's exclusive Five-Point Purity Promise, visit dairypure.com.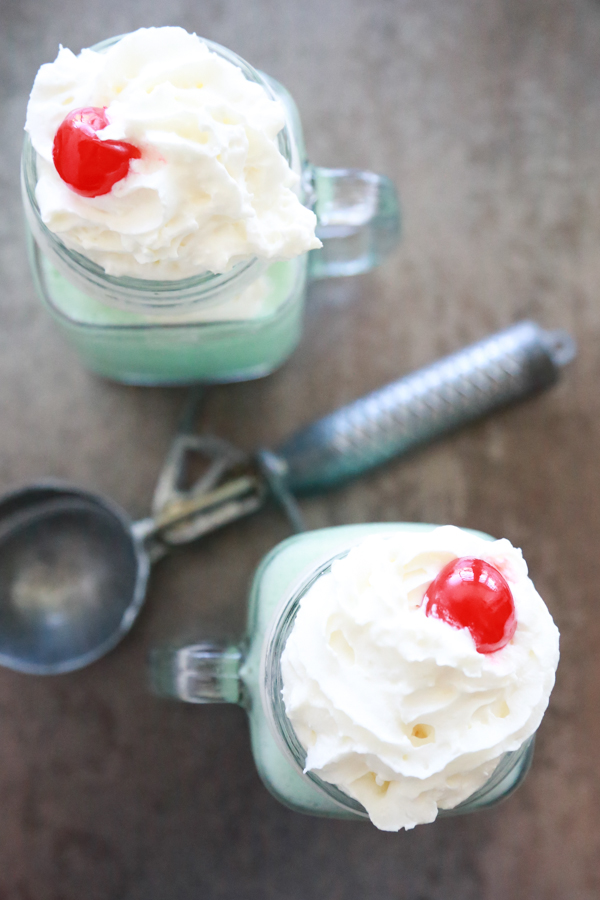 What's your take on the Shamrock Shake? Love it or hate it?