This is a partnered post with Mirum Shopper. As always, all opinions are my own.
In Texas it looks and feels like spring. The weather is warmer and we are seeing so much new growth on all the plants and trees. When you walk outside you can definitely smell that spring has sprung with all the hints of floral in the air. So I decided to bring the aroma of spring into my bathroom with the new look of the Caress body wash bottles.
Invite Spring Into Your Home with Caress Body Wash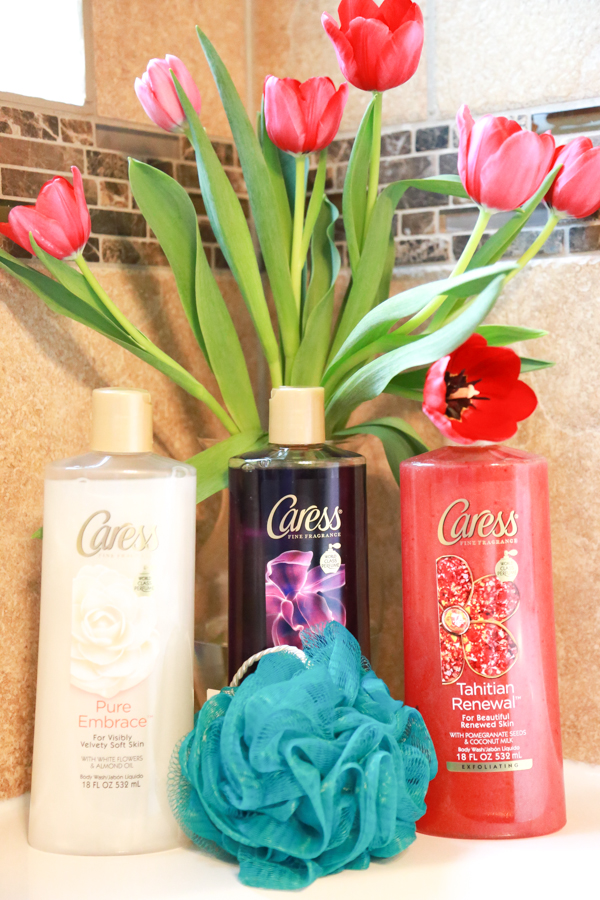 There are several wonderful options to choose from, but these three remind me most of spring.
A couple times a week I use Tahitian Renewal for its exfoliating properties. It has a lovely exotic and floral fragrance that, quite frankly, I just adore. The hints of orange, pomegranate, tropical fruits, with hints of jasmine, vanilla, and coconut, makes it a perfect choice when you feel the need to escape to someplace tropical. Even if it's only at bath time.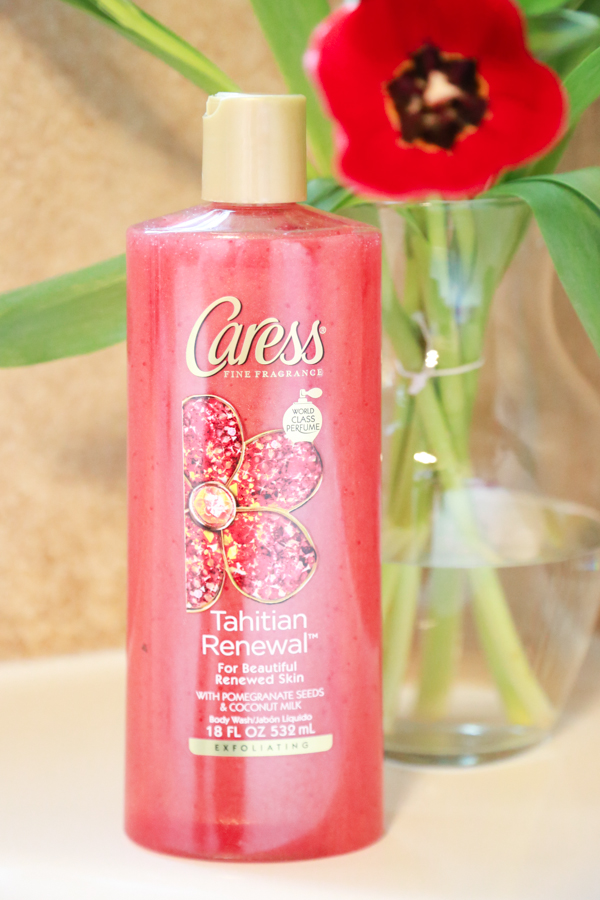 If you don't need any exfoliating, Sheer Twilight or Pure Embrace are aromatic options. Plus, look at those bottles – they look great sitting on the bathtub.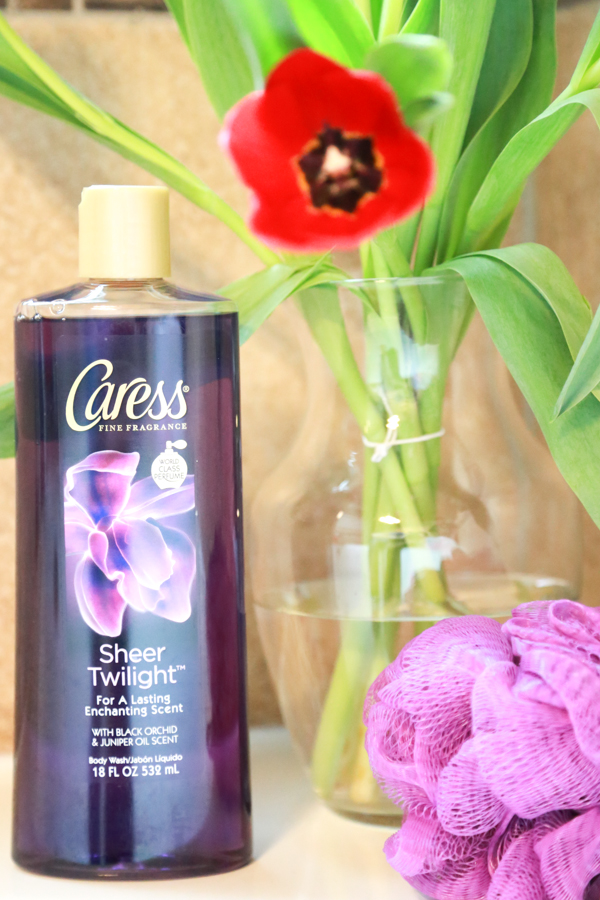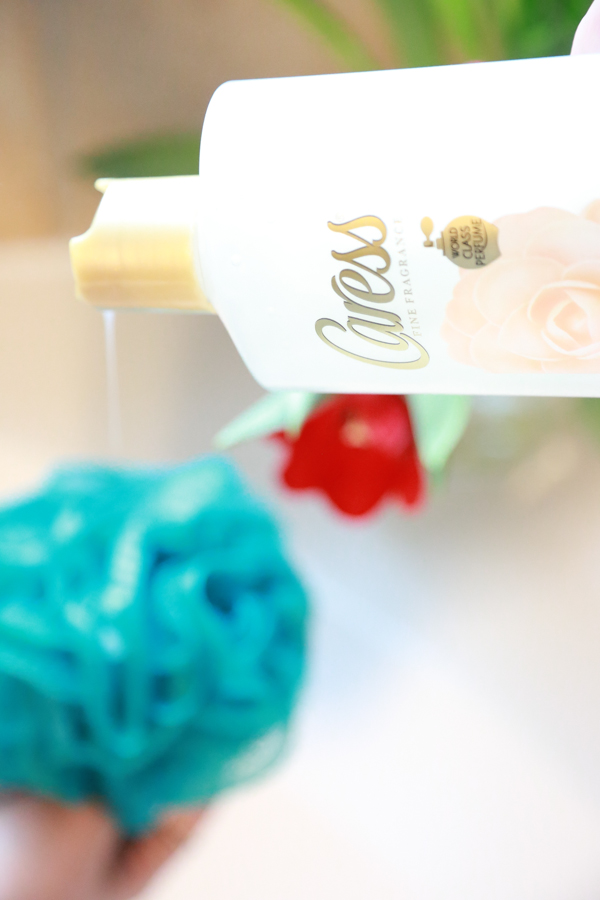 I'm sure you've heard the saying, "everything is bigger in Texas" and it's basically true. We do everything big here. Our hair. Our families. Our love (we love big here, y'all). Our grocery stores. We do it up here. And if you've never experienced a H-E-B shopping experience, you're missing out.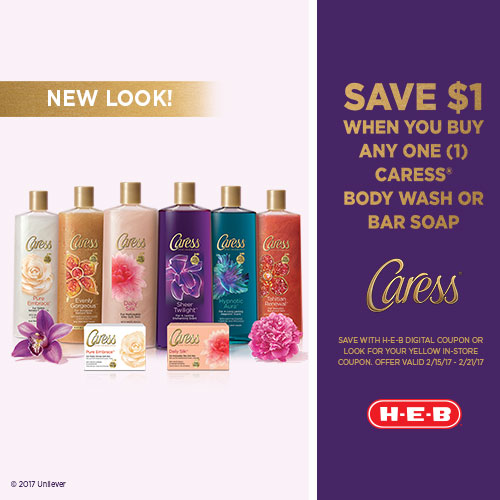 Luckily for us Texans, Caress has teamed up with H-E-B to help us pamper ourselves. To celebrate the new look of the Caress body wash bottles, H-E-B is offering $1 off your purchase of any Caress body wash or bar soap. Whether you're looking for Tahitian Renewal or Daily Silk, H-E-B has you covered this spring.
How do you like to pamper yourself?