Melanie received free clothing from Rockets of Awesome to be able to write this Rockets of Awesome review.
Clothing shopping with my kids is, well, not awesome. I adore our time together — I really do. But shopping makes me want to pull my hair out. And after having a third baby, my hair is not as full as it used to be so I don't want to risk any further balding.
With their age difference, they aren't all in the same section of the stores, so someone is always bored/whining/hiding in the racks. And to make it worse, my oldest takes forever to shop. They keep tabs, trying to make sure everyone is getting the exact amount. They're just super impractical.
So when I got a chance to review Rockets of Awesome, my heart skipped a beat. Yes! Making shopping easier is exactly what I need.
You see Rockets of Awesome is a quarterly clothing subscription box for kids that matches your kids style to their wardrobe needs. Each season, 8 to 12 items that have been personally selected will be delivered to your home. You pay for what you keep. Simple as that.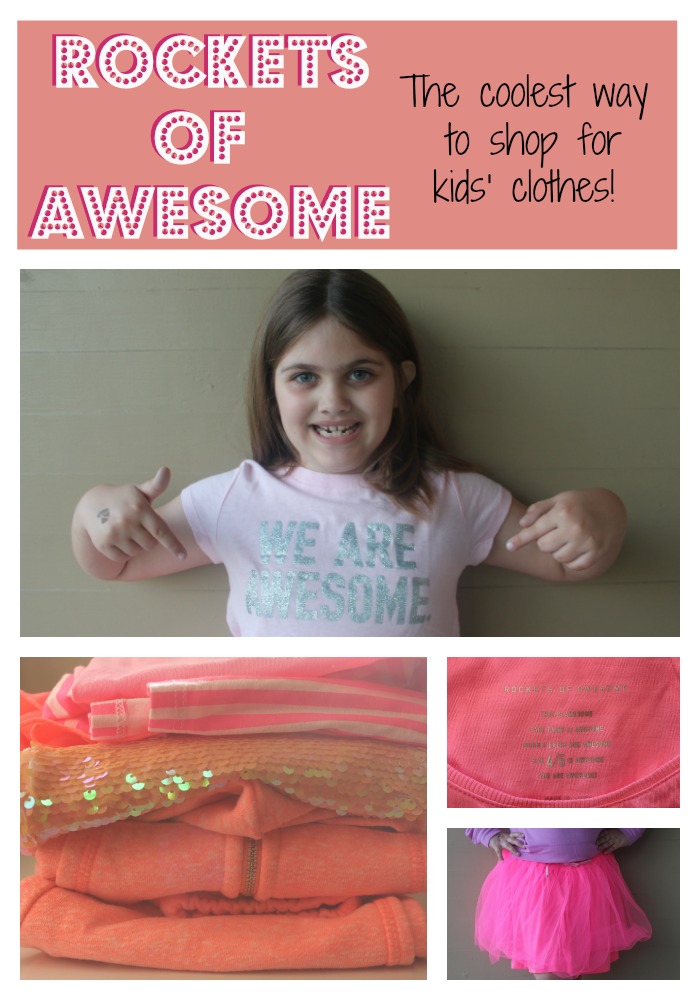 Rockets of Awesome Review
Getting Started
Kids complete an online style survey. What colors do you like? What types of clothes do you like to wear? They were totally capable of completing it by themselves, but I supervised to ensure they weren't requesting unicorn costumes.
My eldest picked darker colors and clothing that is more athletic. My two younger daughters have pretty similar styles, and selected things that were sparkly and more girly.
Unboxing
The stylists at Rockets of Awesome then selected a collection of pieces that suited my girls' individual styles. There are no fees or shipping charges, so we knew we'd only pay for what we adored.
And we adored it all!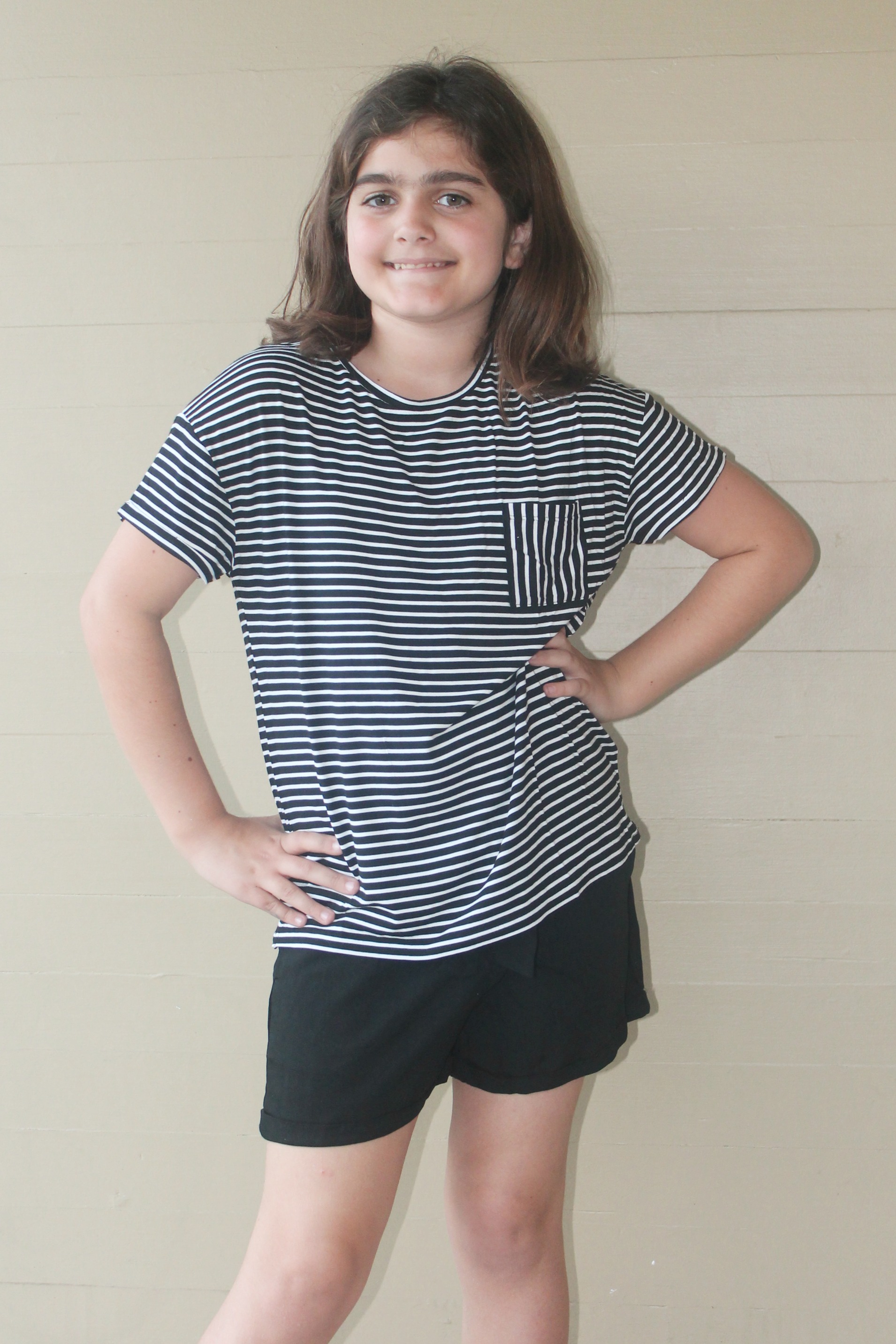 Georgia's box featured sweats and a hoodie, jeans, black shorts, leggings, multiple tees, and a drop waist dress. To top it off, she was sent a necklace. I loved that she really had all she'll need for an entire season. Some pieces were more casual, while she also received a few pieces to be worn to family dinners or celebrations.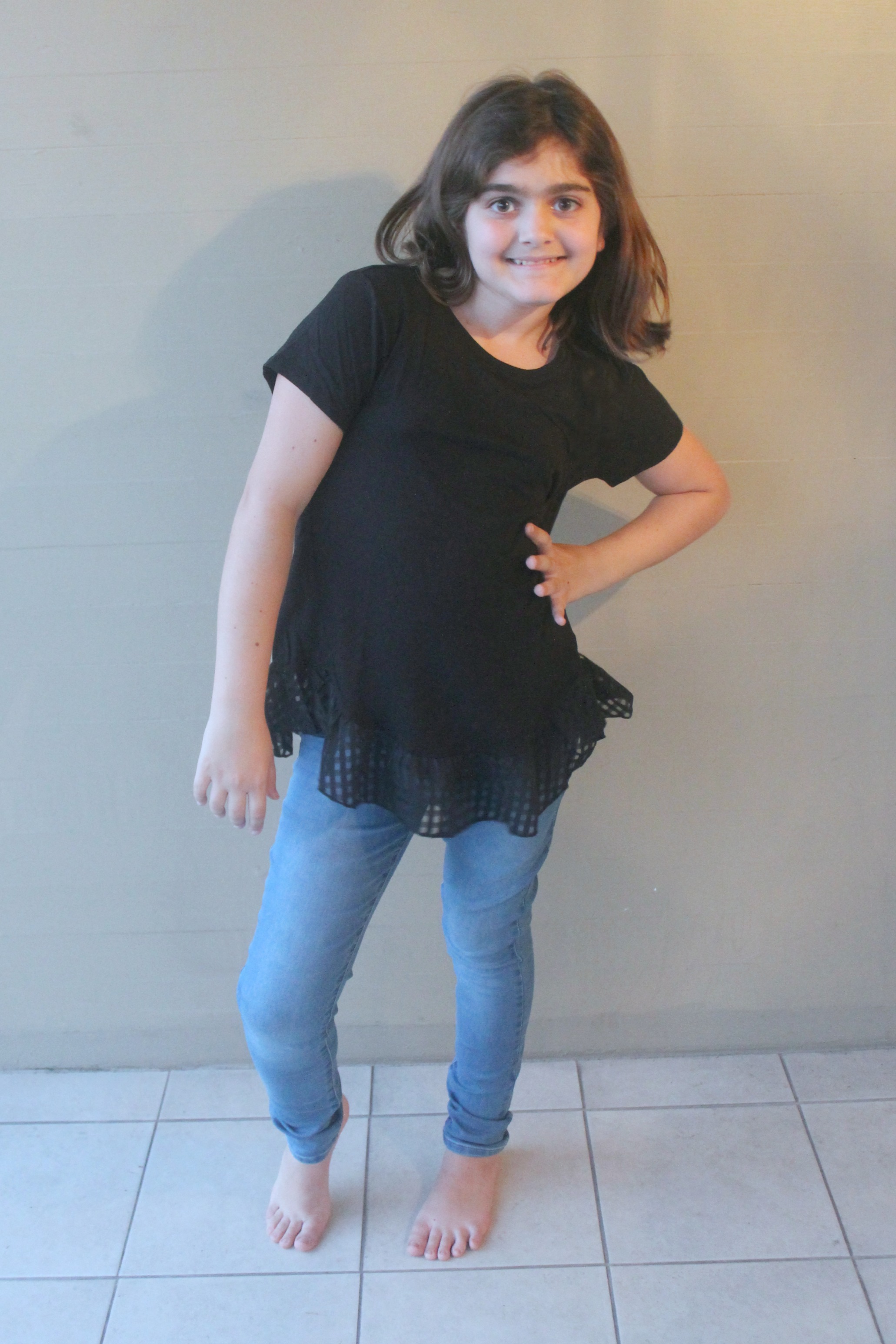 Considering the similar style surveys, it isn't shocking that Harper and Poppy's boxes were very similar. Harper unboxed two dresses, a hoodie, denim shorts, shirts, and a sequins skirt. She was in glitter heaven!
I send Poppy to daycare in pants most days since she is calf deep in the sandbox or racing down the slide every day. With that considered, Rockets of Awesome stylists sent her leggings in place of multiple dresses. Despite having me as a mother, my kids are all really tall. I had requested size 4 for Poppy, and some are a little big for immediate wear. The sizing is blended, so she got a 4/5. I loved them all so much I didn't want to let them go, so opted to keep them rather than exchange them. The website does recommend if your child is in between sizes, to size up.
Included in the box is a gray mylar bag and return label. Send anything that isn't quite right back free of charge. The pieces you keep range in price from $12-$36. It couldn't be any easier to make shopping for kids a breeze.
Our Thoughts
Each box contained stylish and fun pieces with quality that exceeded my expectations. They really understood my girls and took our suggestions to heart when packing our boxes. Although my girls enjoy shopping, having a box arrive in the mail was such a fun treat.
I feel like they get that kids need a whole wardrobe, so it was nice to get mix and match pieces that can take them from the playground to a night out.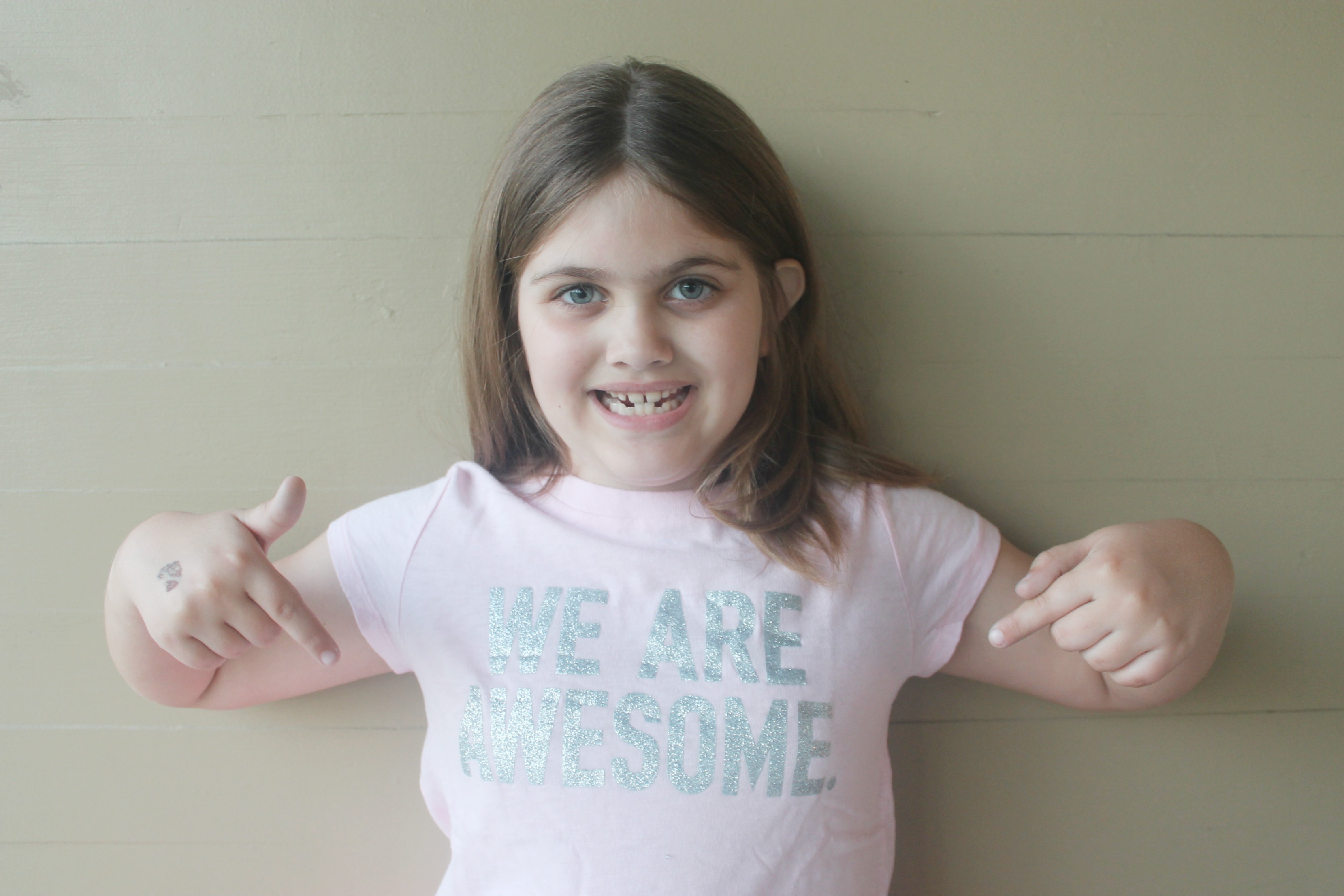 The clothes are seriously adorable. All the ruffles, the skinny (but not too skinny) jeans, the sparkly hoodies — totally things I would have picked for them or even for myself. Sadly, the clothing only goes up to size 14.
There hasn't been a day in the past two weeks when my girls haven't walked out of the house in something from their Rockets of Awesome boxes. The hoodies get worn daily. My 9-year-old doesn't love the tiny zippers, but that is the only comment on quality and that's really a stretch. I've washed and dried the clothing, and it's not showing any wear. Some of the glittery and more delicate looking pieces, like the sequins skirts, I opted to line dry. That's mainly because I plan on passing every piece down to my toddler Poppy and want it to last for eternity.
My husband who happily leaves the shopping to me, delved into the Rockets of Awesome website after seeing the clothing. When you can't wait to place your next order, you know you've found something awesome. Rockets of Awesome rules.
Here is a Facebook Live video I did with the girls. You can get a better look at all that came in the boxes.
Contributor Melanie and her daughters are going live to show you ROCKETS OF AWESOME

Posted by Simply Being Mommy on Monday, February 20, 2017
I hope this Rockets of Awesome review gives you a better idea of what you can expect when shopping with them.