These Beauty and the Beast inspired hair ties are perfect for your little princess!
It hit me last week that I was 9 years old when the original Disney animated film Beauty and the Beast arrived in theaters. This month, with the company of my own 9-year-old daughter, I was able to see the live-action recreation. I couldn't imagine my childhood favorite could get any better, but it was even more amazing.
The lovely Emma Watson, the back stories, and the gorgeous scenes of France. I'm seriously spellbound and know I'll be watching it again and again with my own little girls.
My daughters and I have been obsessing over all things Beauty and the Beast, so it shouldn't be too surprising that our craft projects have also been paying homage to our favorite princess, Belle.
One of the things we made were Beauty and the Beast inspired hair ties, complete with no-sew felt roses. They're an easy way to give a nod to your favorite princess.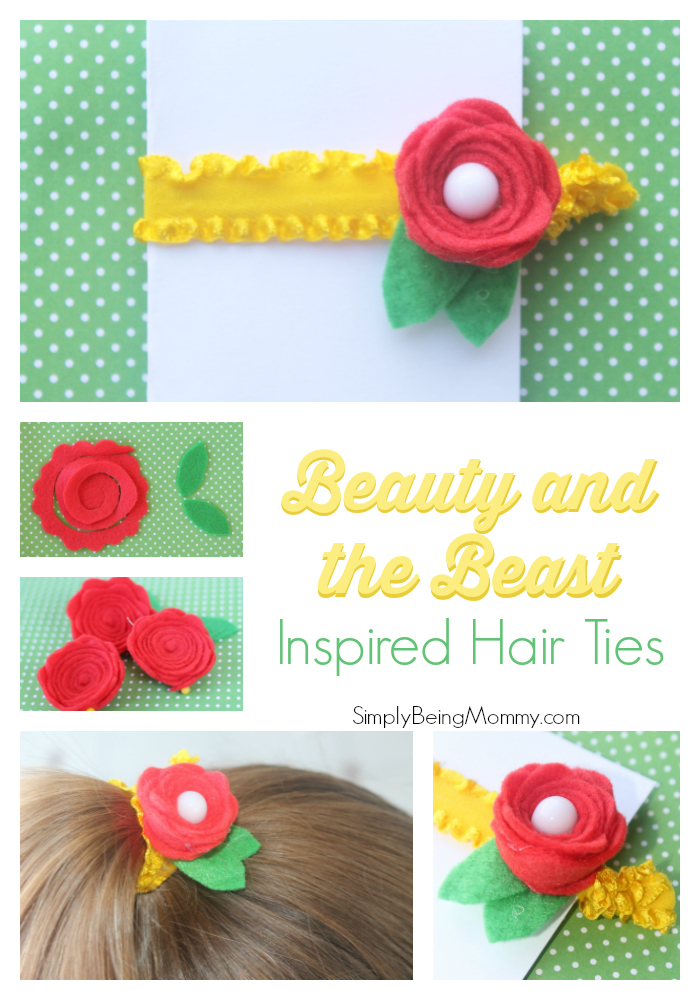 Beauty and the Beast Inspired Hair Ties
---
Ruffle Elastic
Red Felt
Green Felt
White Pearl
Here's a tip y'all: If you don't want to run around from craft store to craft store, order everything you need from Amazon and have it delivered right to your door. If you're an Amazon Prime member take advantage of the free 2-day shipping. If you're not an Amazon Prime member, take advantage of this FREE AMAZON PRIME TRIAL and get free 2-day shipping during your trial.
---
Materials:
Yellow Ruffle Elastic
Red & Green Felt
Hot Glue Gun
Bead
Scissors
Instructions:
Cut ruffle elastic and tie in a knot. Set aside until later.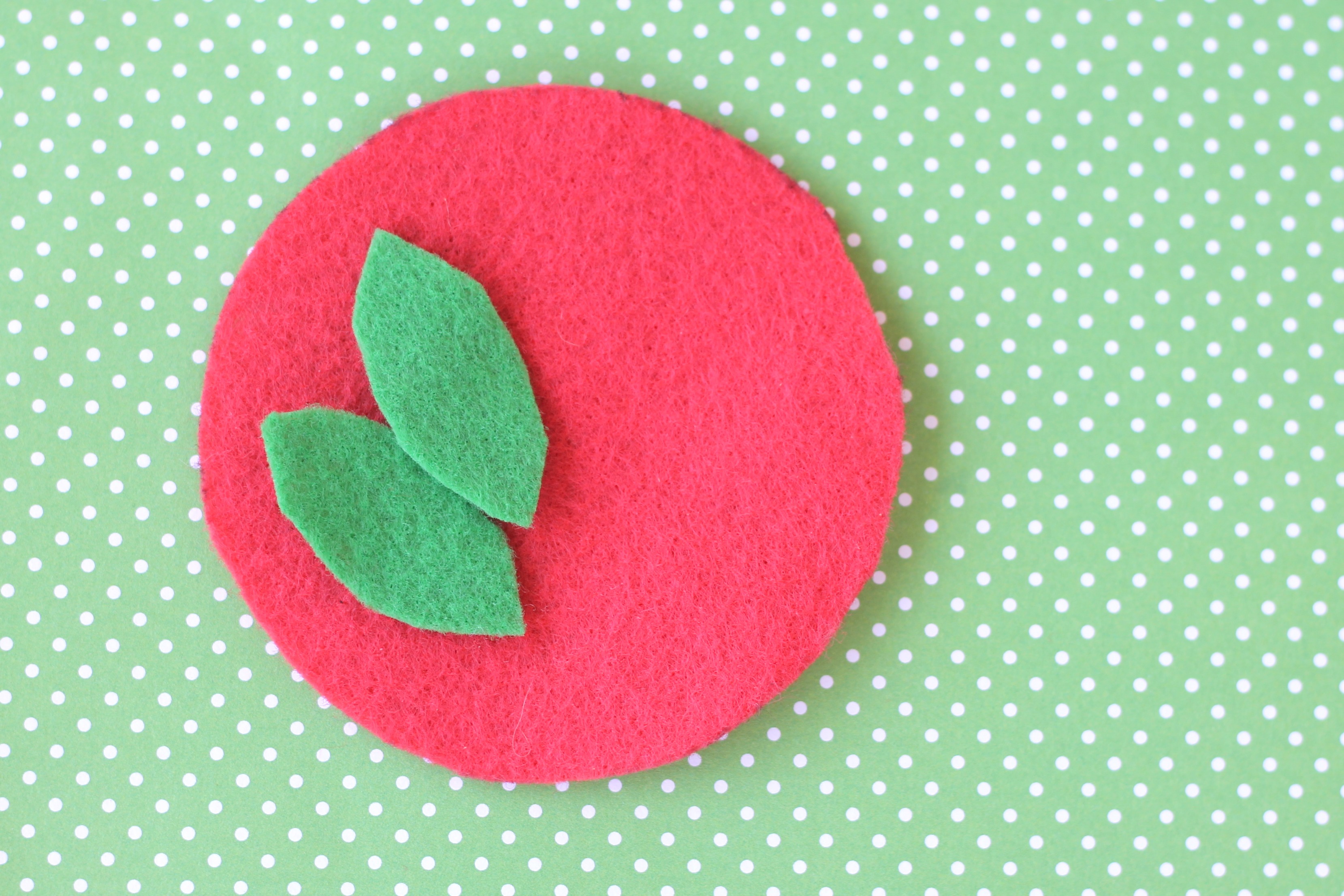 Begin by cutting a 3-inch circle from the red felt and 2 leaves from the green felt.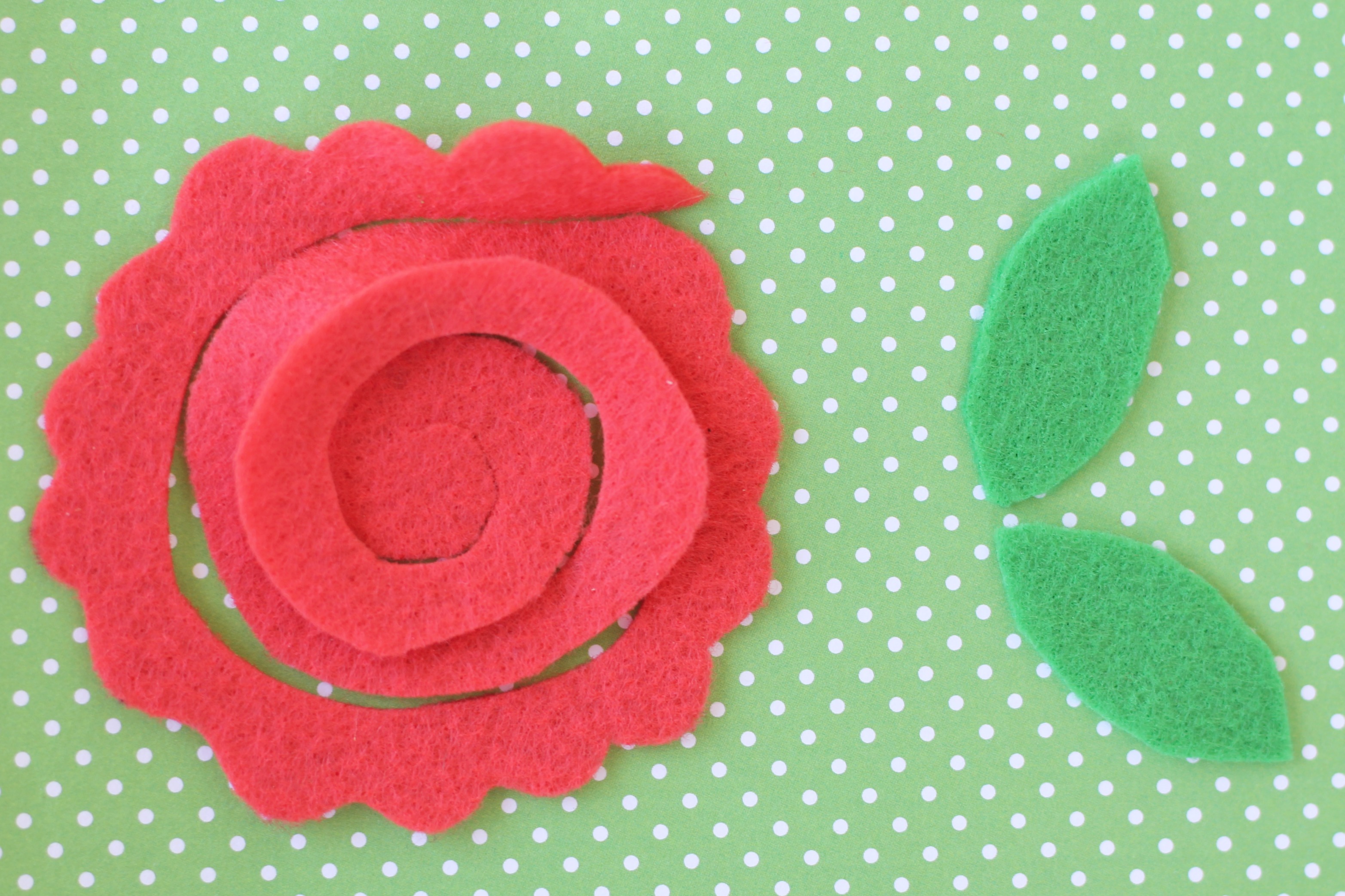 To give the flower more natural looking petals, cut a scalloped edge around the outside of the circle using scalloped scissors. Next, cut the circle into a spiral starting from the outside of the circle.
To form the rose, start by holding the center of the felt and roll outward. Once you've reached the end, secure with hot glue.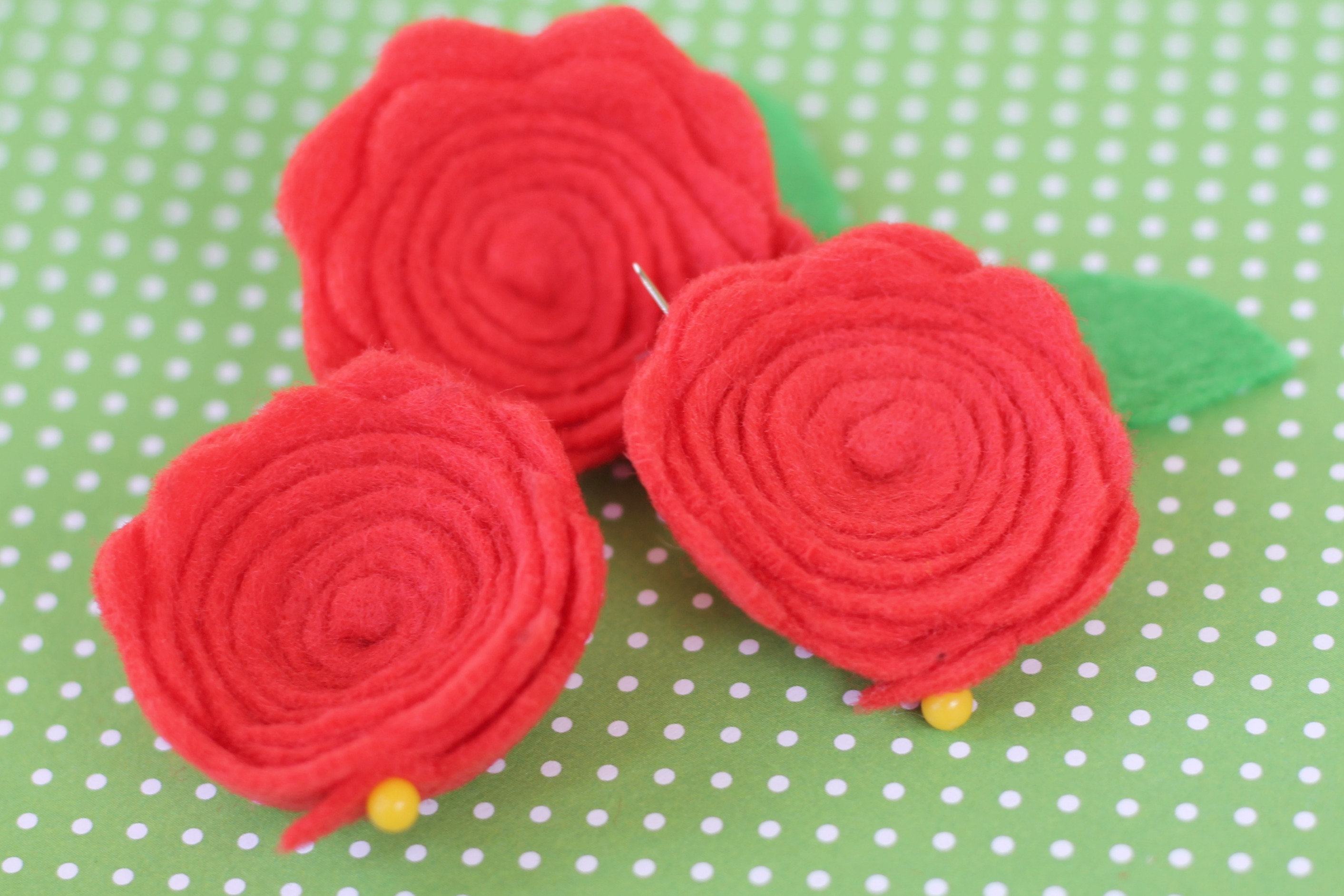 To ensure the rose will not drop petals and break any spells, make an additional circle from the red felt approximately the size of the base of your flower. Hot glue the circle to the bottom your rose.
Add a white bead to the center of your flower and secure using hot glue.
Position the 2 leaves on the bottom of the rose, and then hot glue everything onto the ruffle elastic.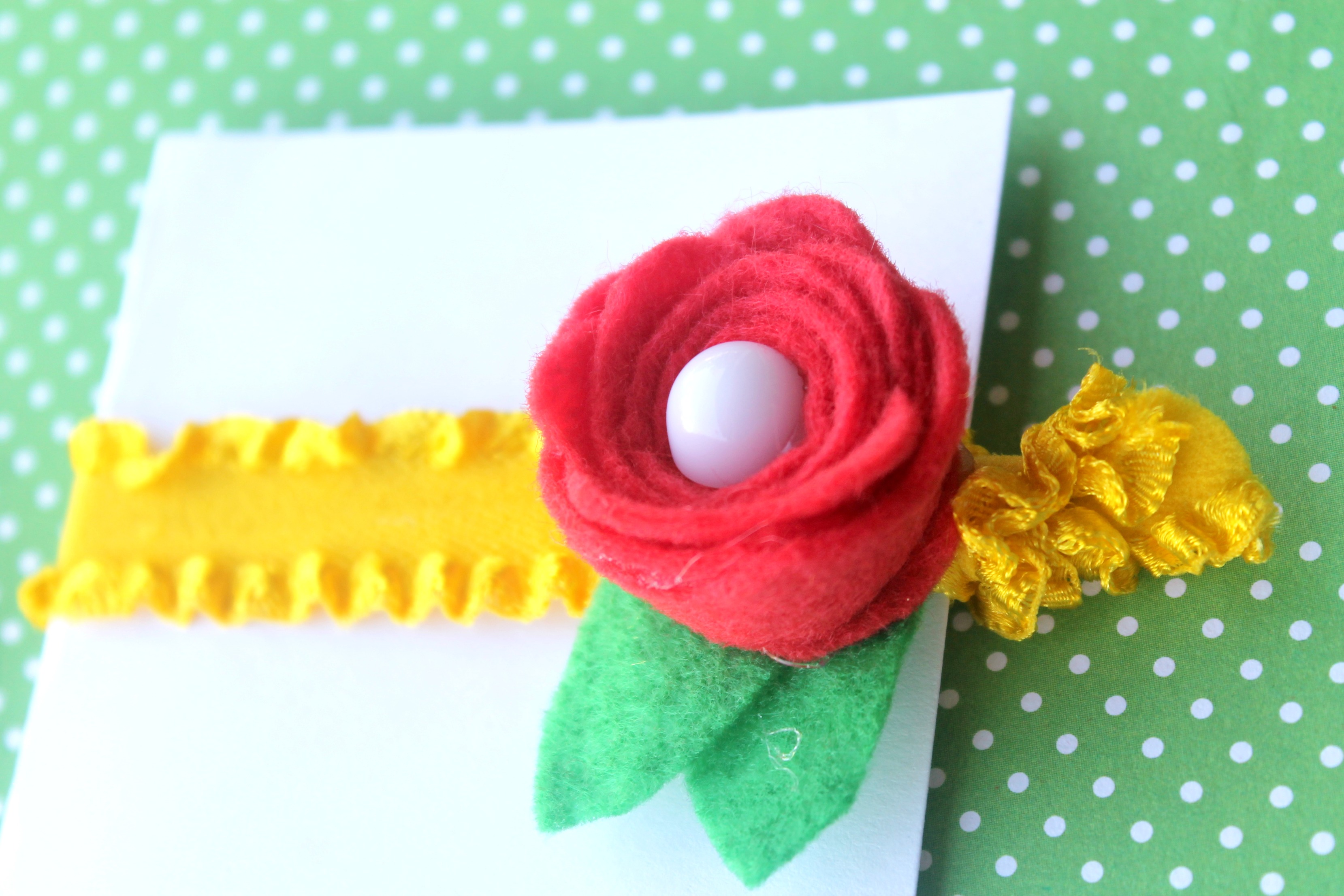 These Beauty and the Beast inspired hair ties are a super easy project that can be made in bulk, perfect for houses with lots of pint-sized princesses (like mine) or even for a Beauty and the Beast-themed party. My youngest has already requested a Beauty and the Beast birthday party with light sabers.
Her birthday is 11 months away, so I've got plenty of time to figure that one out!

If you love Beauty and the Beast like we did, these Belle-inspired elastic hair ties are an easy DIY that will leave you feeling enchanted. Beauty and the Beast is now playing in theaters.