My favorite time of the year is spring. I love watching the trees come to life with bright green leaves. I love to watch my plants show off with their colorful and vibrant blooms. And I love to get my markers out to begin checking off tasks on the
Ultimate Spring Cleaning Checklist
to get my home back in tip top shape for the year.
This is a sponsored conversation written by me on behalf of Lysol®, Finish®, Woolite®, and Air Wick®. The opinions and text are all mine. Print this free Ultimate Spring Cleaning Checklist to give your home an ultimate clean.
Ultimate Spring Cleaning Checklist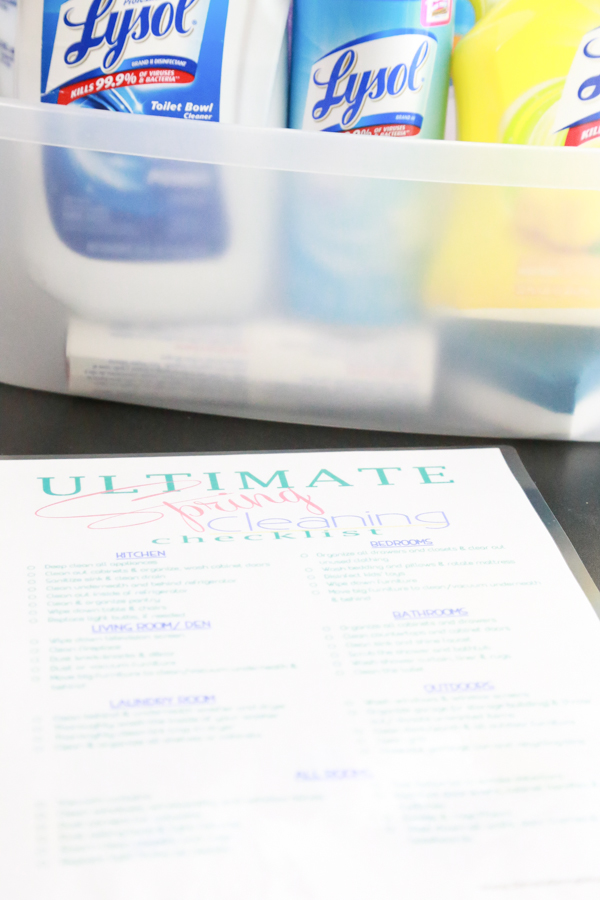 I absolutely adore a clean home. My husband knows that the way to my heart is through a clean house — no joke! I don't need fancy jewelry or a weekly delivery of flowers … all I really need is a clean home.
And most of the time he is happy to oblige. He really takes that whole "happy wife, happy life" saying to heart. What can I say, he's a smart man. Thankfully.
Spring cleaning for us is more of a marathon activity. We know that to do it right, it requires time and effort from everyone in the family, even the children. And if we bribe them good enough, they're usually happy to help.
It's amazing what sleepovers and trips to the yogurt shop will get your kids to do, y'all. Just sayin'.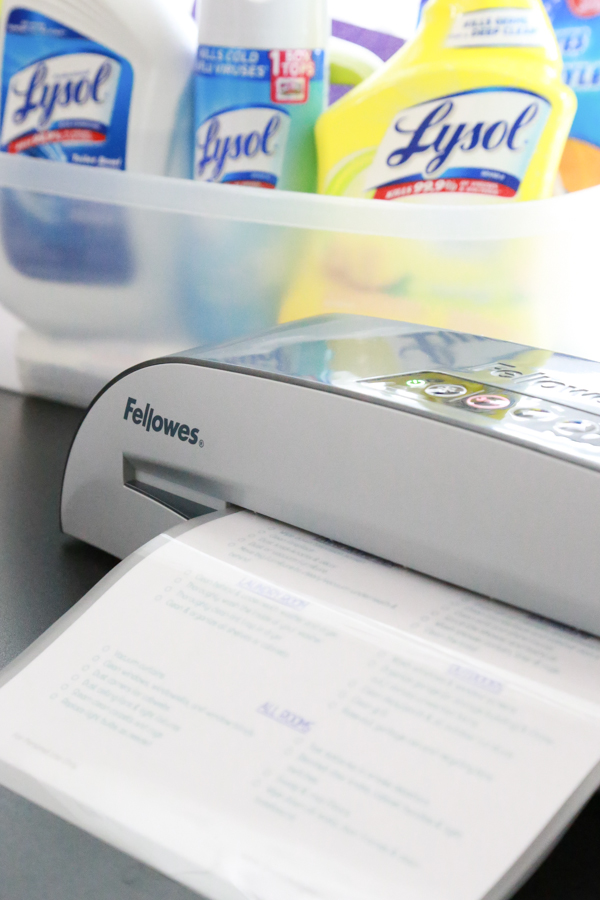 We use the Ultimate Spring Cleaning Checklist to keep us on track. It shows us everything we need to do and also lets us check off what we've already done. I laminate ours so that it holds up throughout the weeks we are completing our tasks.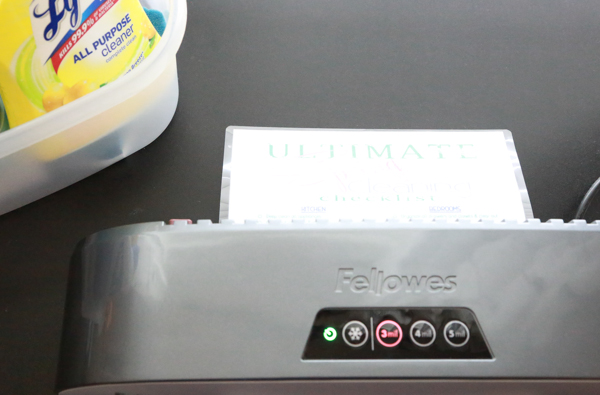 When you laminate the Ultimate Spring Cleaning Checklist, it won't matter if you accidentally spray it with Lysol. Not that I've done that or anything…
Besides having a checklist to help you achieve the clean you want during your spring cleaning, you'll need quality cleaners, designed with the ultimate clean in mind. It's important to choose products to help you clean and revitalize your home, room by room.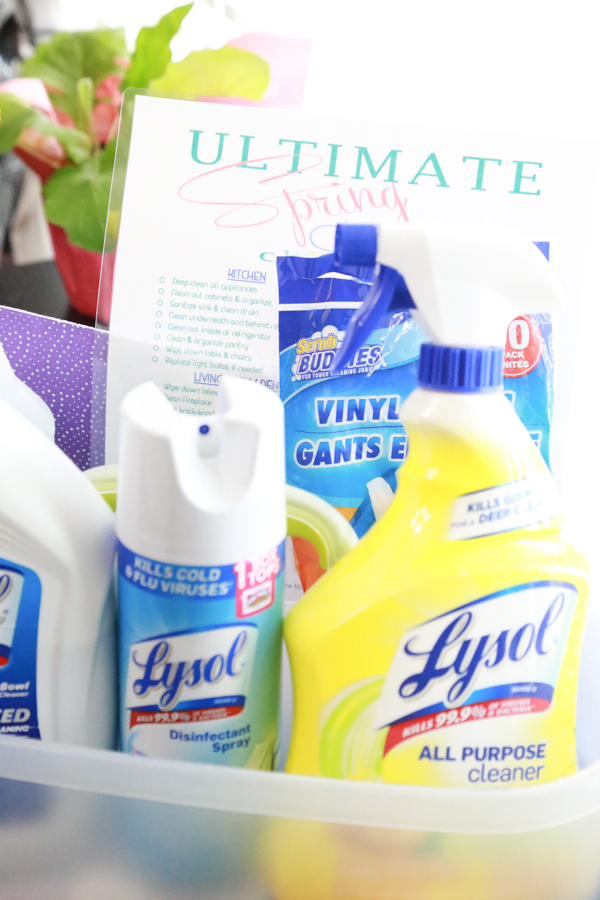 When I'm buying cleaners for my home, I like to purchase items that can clean multiple surfaces and multiple rooms in my home. While I want my home to get the ultimate clean, I don't want to spend a lot in the process.
Lysol helps me do that. Because it is an all purpose cleaner and kills 99.9% of viruses and bacteria when used as directed, I like using it to make sure my entire home is as safe and clean as possible. It's really useful for all my cleaning needs.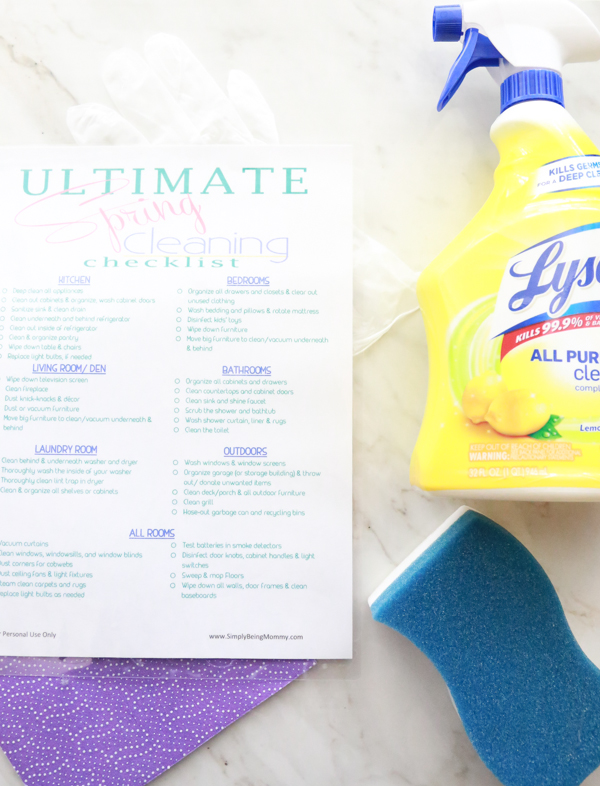 With mattresses and soft surfaces being a hotbed for bacteria, it's important to sanitize these surfaces. You can disinfect them using a fine mist spray to help kill the germs. With Lysol Disinfect Max cover spray you can cover a king size mattress in just 3 seconds, y'all!
This spring, stock up on all your spring cleaning must-haves at Target for easy spring cleaning.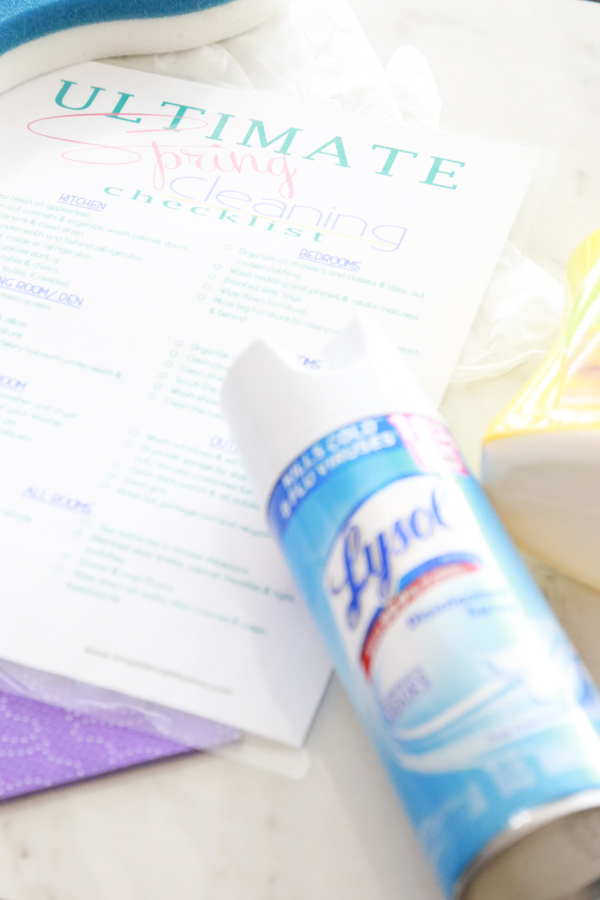 Before you go, print your free Ultimate Spring Cleaning Checklist!