This is a partnered post with Visionworks. As always, all thoughts and opinions are my own.
With Women's Eye Health Month, Women's History Month and Mother's Day all happening this spring, I thought it would be the perfect time to partner with Visionworks to bring awareness to some facts about women's eye health. I know that as women and moms, we spend so much time caring for other people that we sometimes forget to care for ourselves. But I want to encourage you this spring to go get your eyes checked and take care of yourself. There are so many people who depend on you. You are a super woman, after all!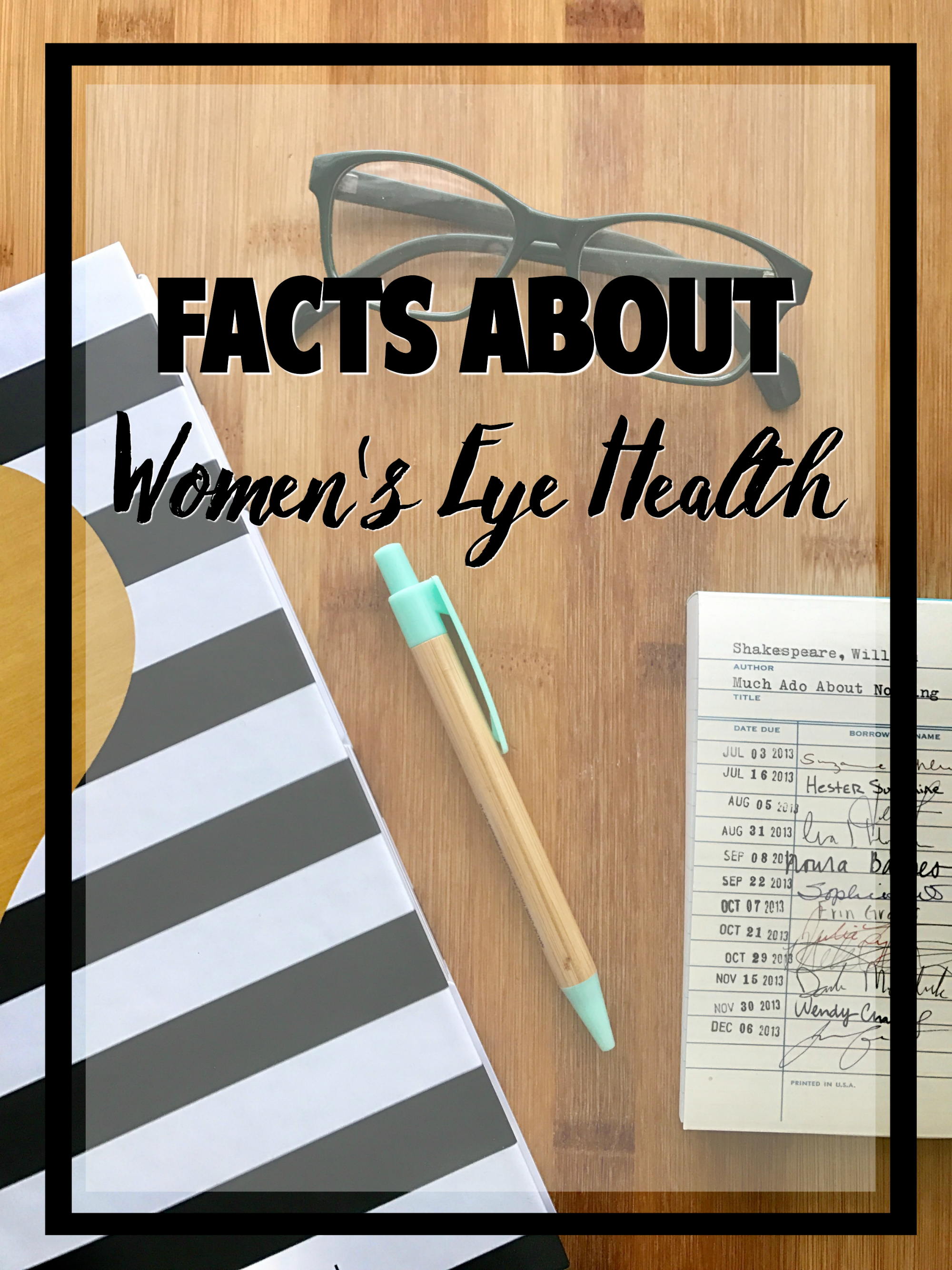 There are many things that can affect the health of your eyes. For women, we just seem to be more susceptible to ocular issues than men so it's incredibly important for us to know about these issues to be able to acknowledge and address them.
Facts About Women's Eye Health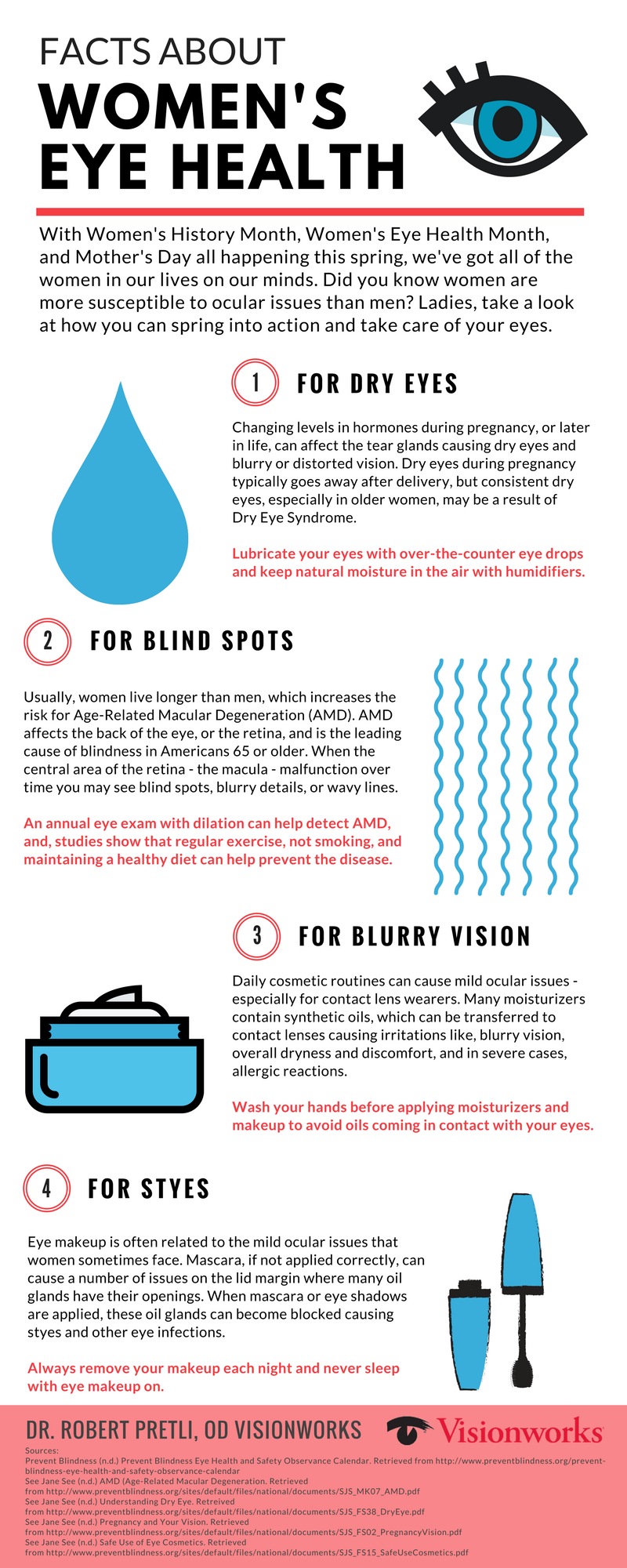 During this season, Visionworks is challenging women everywhere to spring into action and care for their eyes. As you can see from this infographic, there are many causes and reasons why women experience more eye-related problems than men. But just because we seem to have the cards stacked against us, doesn't mean we have to sit back and allow these issues to arise. We can take steps to try to prevent them.
How to Lessen or Prevent Eye Related Issues
Eat a healthy diet. Eat a diet full of vitamins and minerals. Be mindful of your sodium and caffeine intake and drink a lot of water.
Get an annual eye exam. By getting your eyes examined regularly, if a problem does arise, you'll be able to take preventative measures to keep the issue from getting worse. If you're not sure where to go, click here for the closest Visionworks location.
If you smoke, STOP! By smoking you are greatly increasing your chances of developing eye related issues.
There are many eye related issues that are preventable and correctable. You obviously can't change the genetics you were born with, but you can take steps to care for your eyes to help prevent issues later on in life.
Get Social with Visionworks