This is a partnered post with The Motherhood and TheraBreath. As always, all thoughts opinions are my own.
Making sure my children have a healthy smile and mouth has always been a top priority. From the time they were babies we've been trying to teach them healthy habits. Although we've been consistent with their oral care habits, they still need reminding every now and then. That's why I created this Steps to a Healthy Mouth Printable for Kids. This version is a little bit different than the one my children use, mainly bullet number 4, but it essentially serves the same purpose. I know as parents we all want our children to have a healthy smile and healthy mouth.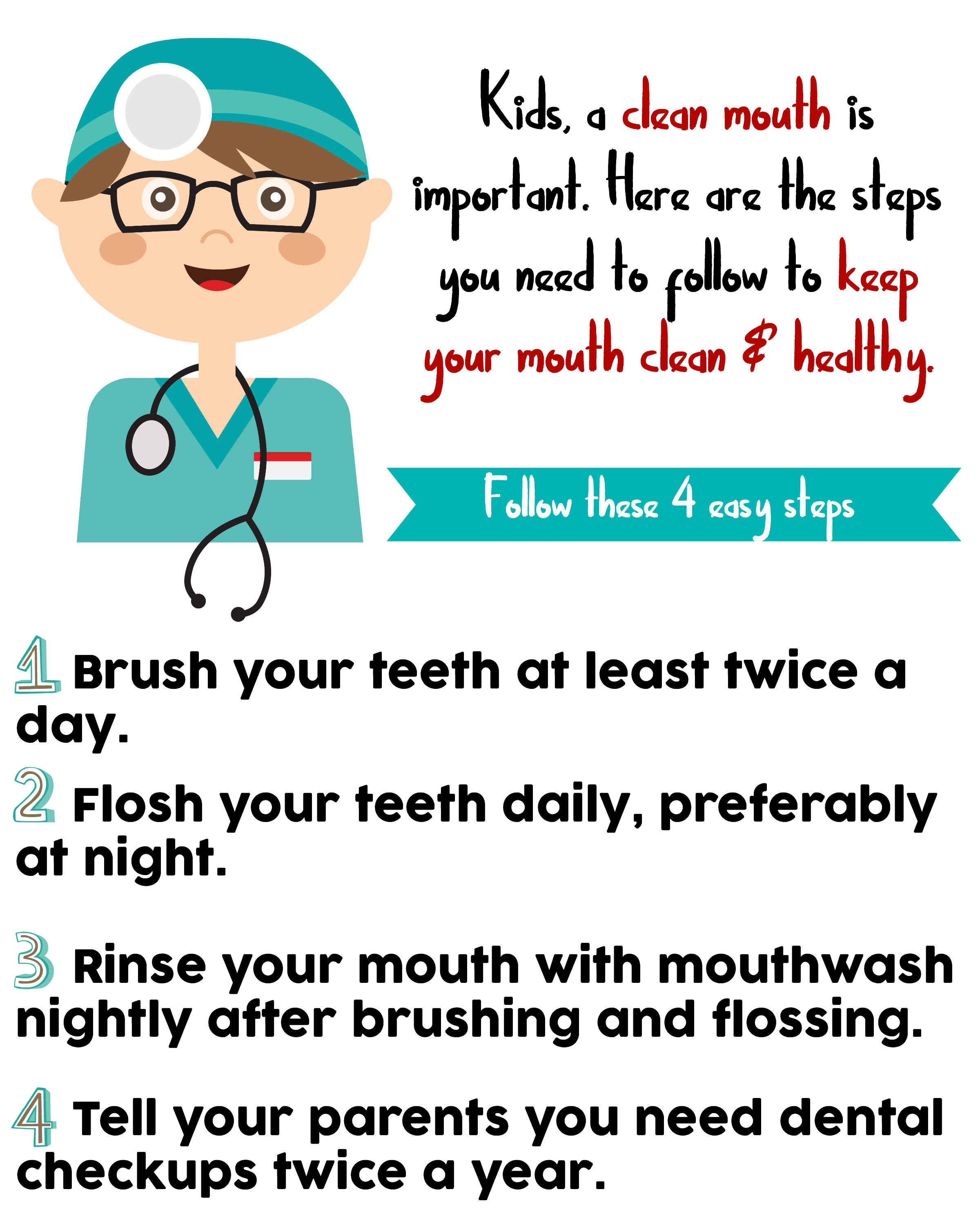 Being able to see what they need to accomplish helps keep my children on track. Which isn't surprising because I'm the ultimate list maker. (I make lists for everything.) So I guess it's only natural that my children work the same way I do. Having this Steps to a Healthy Mouth Printable for Kids in view every time they are in the bathroom keeps them accountable.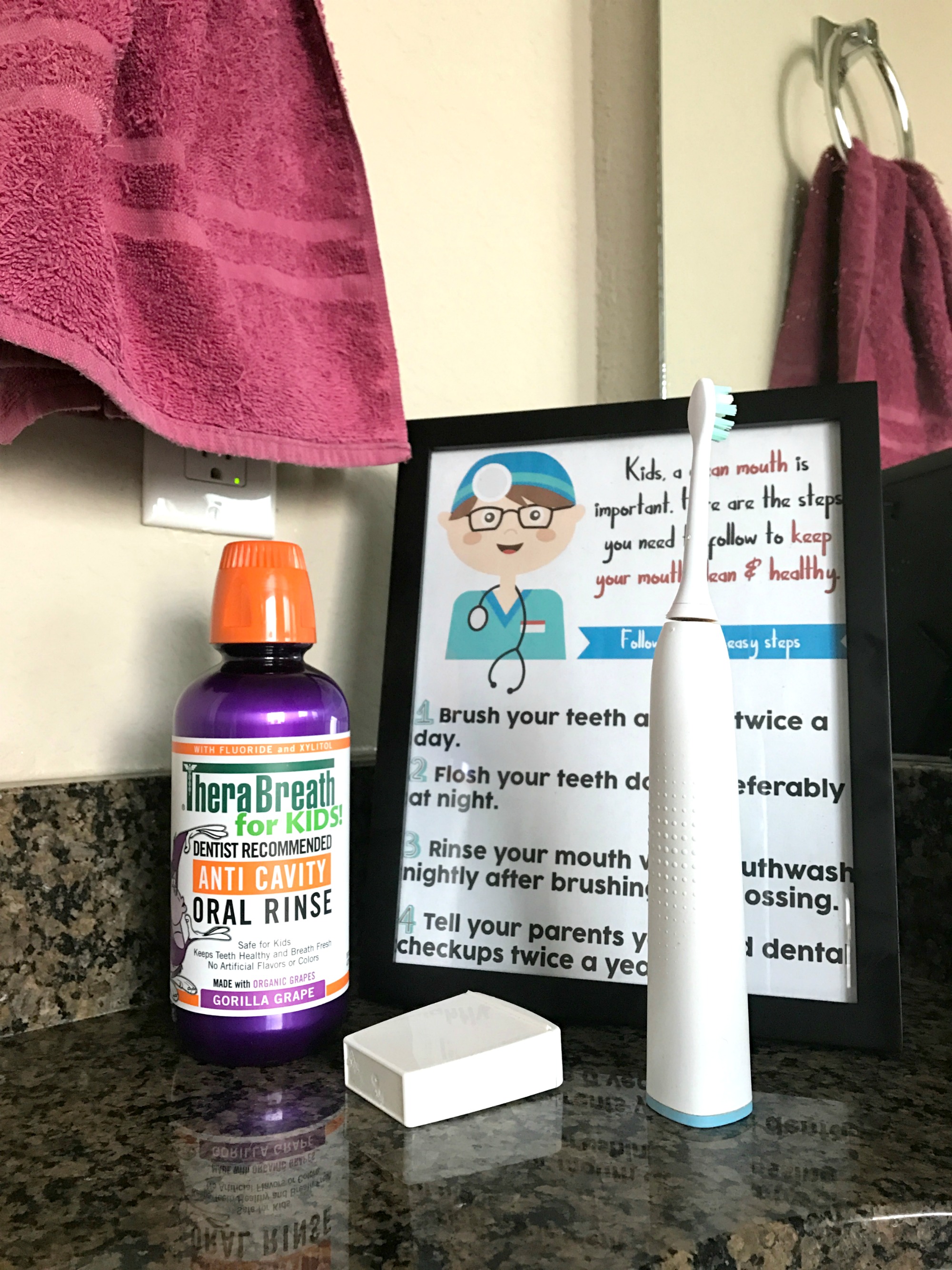 I know that my children will not need a healthy oral habits checklist the rest of their lives, but I hope that my diligence and reminders will stick with them, even when they aren't living at home anymore. I've seen what poor oral habits can do and I guess I'm just selfish because I don't want that for my children.
How Does the Steps to a Healthy Mouth Printable for Kids Help?
For me, it's my reminder to them even when I forget to tell them. Let's face it. Some nights are busier than others and we just kind of forget. Having the Steps to a Healthy Mouth Printable for Kids in the bathroom staring them in the face is my backup.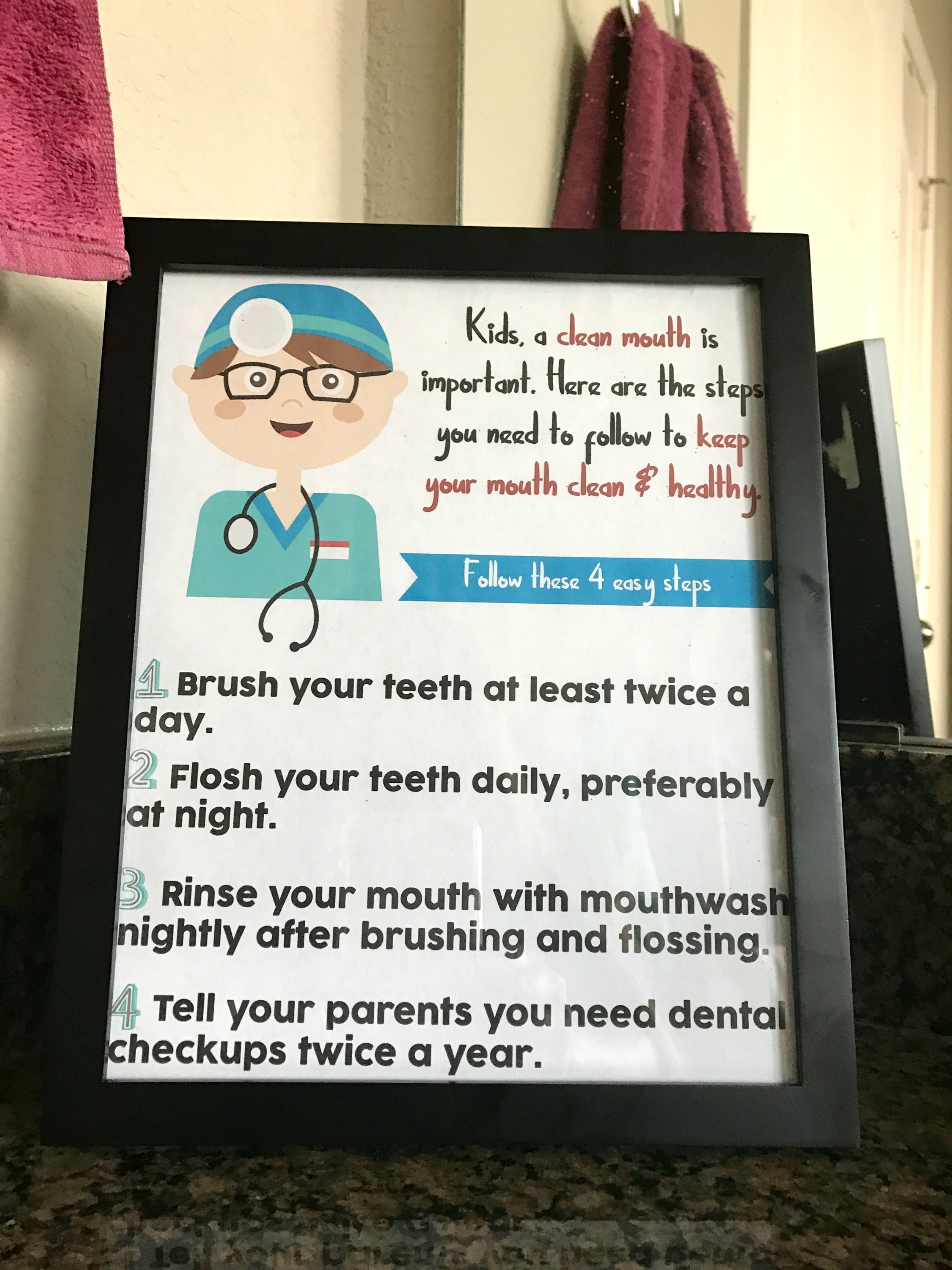 It reminds them to brush their teeth. It reminds them to floss before bed. It reminds them to use their TheraBreath for Kids Oral Rinse after brushing and flossing. But most importantly, it is helping them develop and foster healthy habits that will hopefully keep their mouths healthy for years and years.
With millions of adults using TheraBreath Oral Rinse formulas daily because they work and are free of a lot of problem ingredients found in many other mouthwash products, TheraBreath felt that kids also deserve a healthier mouthwash – one that tastes great, fights cavities, and is free of artificial dyes, flavors, and colors.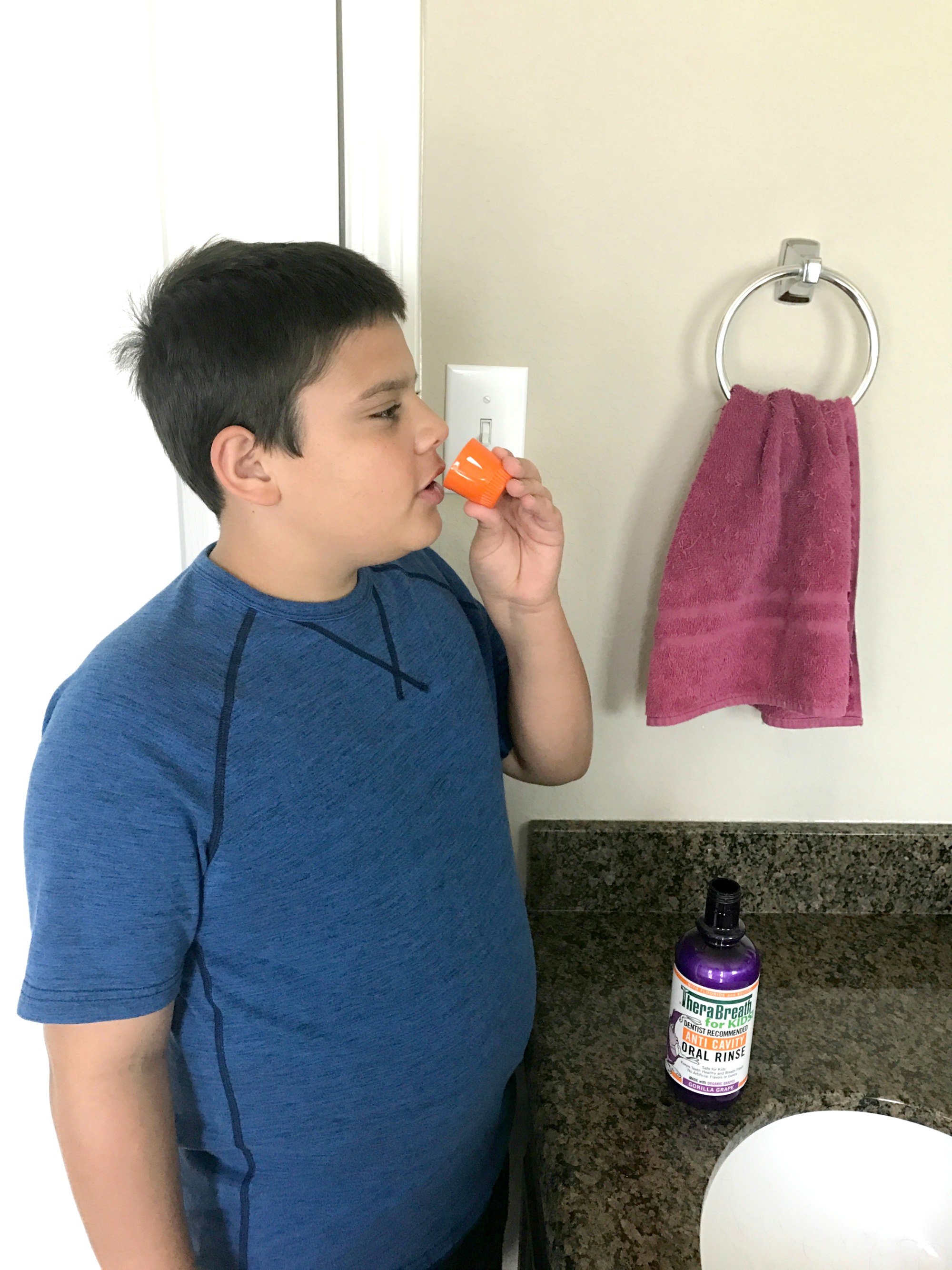 The new TheraBreath for Kids! Oral Rinse is made with real Organic Grapes and sweetened with a touch of Xylitol, a natural non-sugar sweetener with demonstrated oral health benefits.
The product also:
is certified gluten-free
helps prevent cavities
freshens breath
includes no artificial colors or flavors
tastes great
If your family is looking for healthier, more natural products, TheraBreath for Kids is a terrific alternative. This is the first premium formulated Oral Rinse for Kids offering a healthier product without questionable additives that still helps prevent cavities and freshens breath.
I hope that this Steps to a Healthier Mouth Printable for Kids comes in handy in your home. Also, there is a BOGO coupon for TheraBreath for Kids available right now through the end of May. This is a great deal so stock up while the getting is good.