I received the Navdy free of charge for the purpose of this post. As always, all thoughts and opinions are my own.
Navdy. It's a catchy name. But what is Navdy? I'll explain to you what it is AND why you need it.
Distractions aren't in short supply when it comes to driving in your vehicle. There's a ding for this and a jingle for that, and we are always in danger of our attention being pulled away from the road. The radio, your phone, your vehicle's notifications, they're all very dangerous if they pull your attention away from the road, even if just for a short period of time.
I know safety is a top priority, as it very well should be. As advanced as vehicles are today, we are constantly being notified of changes around us or in our vehicles. Technology has come such a long way and does keep us safer on the roads. But sometimes it also comes with a price. Our attention. We're being alerted to cars around us with the blind spot monitoring technology. We're being jingled at when our gas tank gets low. We're being beeped at when the car in front of us slows down. If you're like me, the moment you hear a ding or a jingle, your attention immediately goes from the road to what your vehicle is trying to tell you.
What is Navdy?
Navdy, a head-up display for vehicles, has changed the way I drive. Instead of taking my eyes off of the road and looking at the dash control panel of my vehicle, Navdy allows me to keep my eyes on the road to protect what matters most to me, my family. I am connected to my vehicle, my phone, and my radio, and I don't even have to take my eyes off of the road in front of me.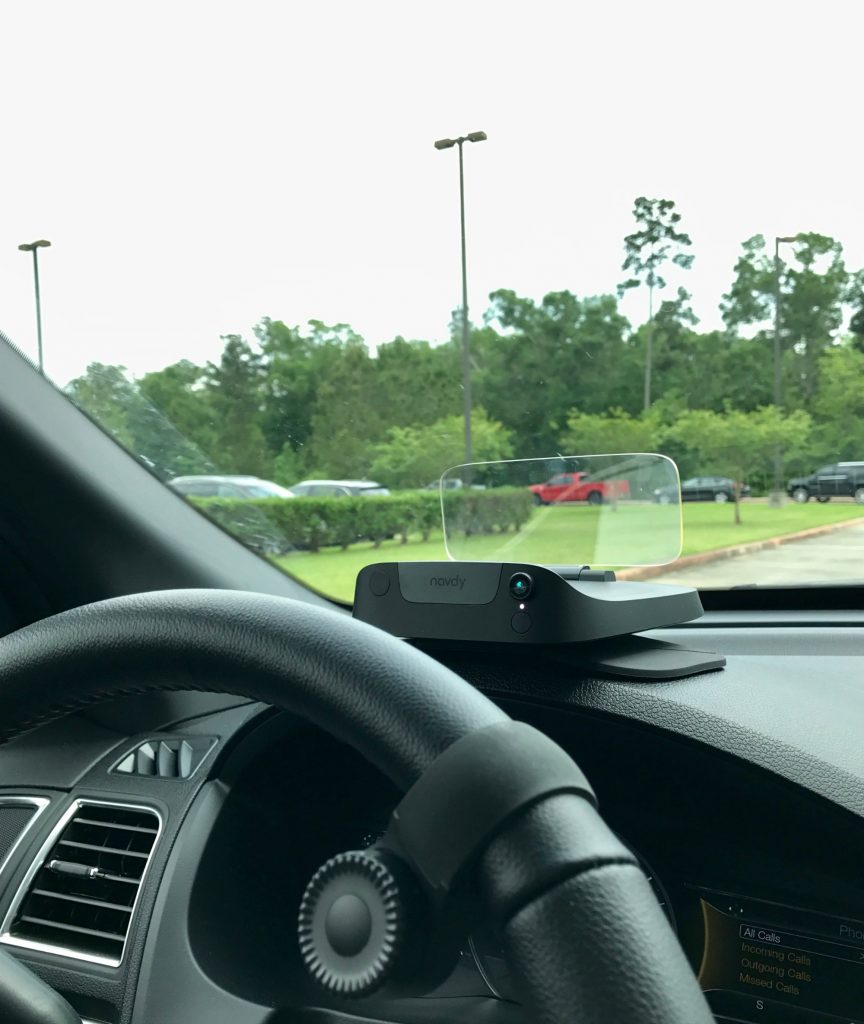 Why Do I Need Navdy?
There's plenty of reasons you NEED Navdy, but I'll just give you one, your family. Those precious children that you love so much. Your grandchildren who bring you so much joy and make you feel young again. That man or woman that you vowed to love and cherish the rest of your life. Those people are reason enough! Wouldn't you agree?
How Do You Set Up Navdy?
Thankfully you won't need the assistance of a mechanic since setup is pretty simple and straightforward for nearly any car. You'll start by mounting the display onto the dash of your vehicle. Navdy comes with a flexible mounting piece that is bendable and can be shaped so that you get the correct position in your vehicle. And since every dash is not the same, there are three separate options for height.
After Navdy is in place, you will attach the dial onto your steering wheel. The Navdy Dial is the main tool for interacting with your phone and the Display while you're driving. Pick which side of the steering wheel you feel most comfortable with, then use the dial's strap to fasten it securely. You can scroll through menu options by spinning the dial with your thumb, and can select songs, contacts, routes and more by pressing the button in the center.
Finally, to bring the display to life in your vehicle, download the Navdy app from the App Store or Google Play. The Navdy app works with the Navdy display, allowing you to control your phone without having to pick it up. Choose a song that's in tune with your mood, view incoming callers, messages and more. With the Navdy App, your car is completely connected with your phone and the road ahead.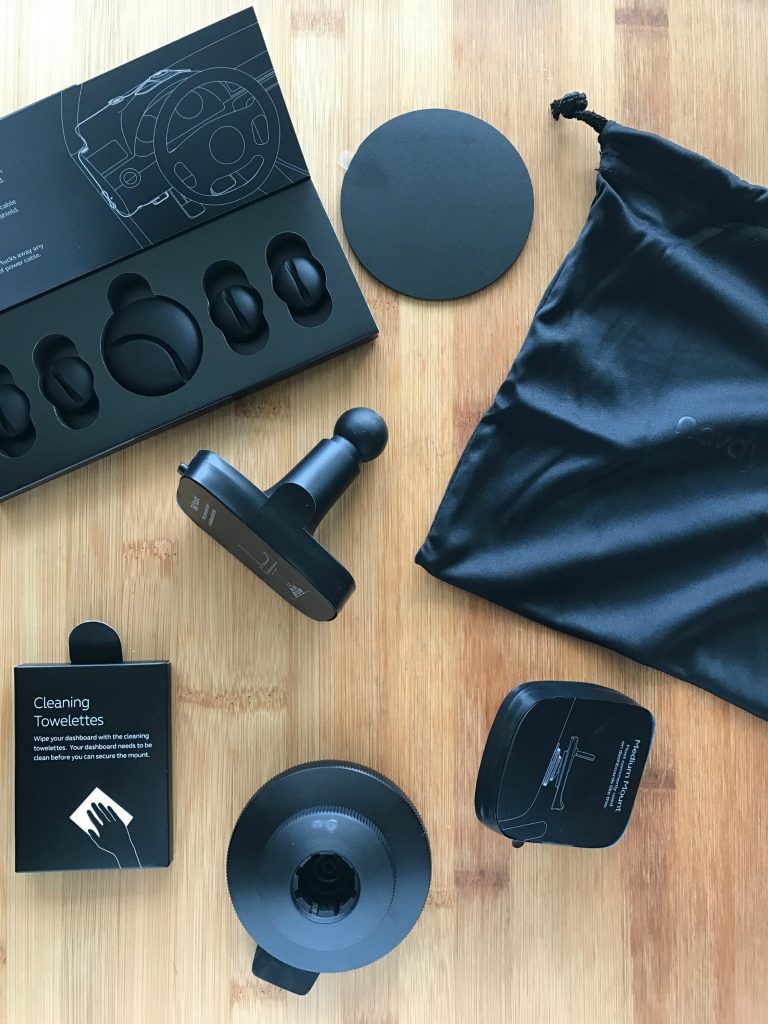 What Does Navdy Do?
Navdy uses new technology to help you see the road like you've never seen it before. All information is transparent and projected in vivid color, giving you a clear view of what you need to see while still keeping your eyes focused on the road in front of you. The transparent image is purposefully projected into the distance so the road stays in focus while you view the information.
With seamless access to the apps you love, Navdy OS gives an intuitive way to interact with your vehicle. Based on your habits, it will make intelligent, time-saving suggestions. And new features update automatically, ensuring a high level of refinement with every drive.
Our vehicle and our phone are both integral to the way we live life. They two were not built to work together. But with Navdy, that is now possible. You can stay connected to your network, to your car, and to the road ahead all at the same time.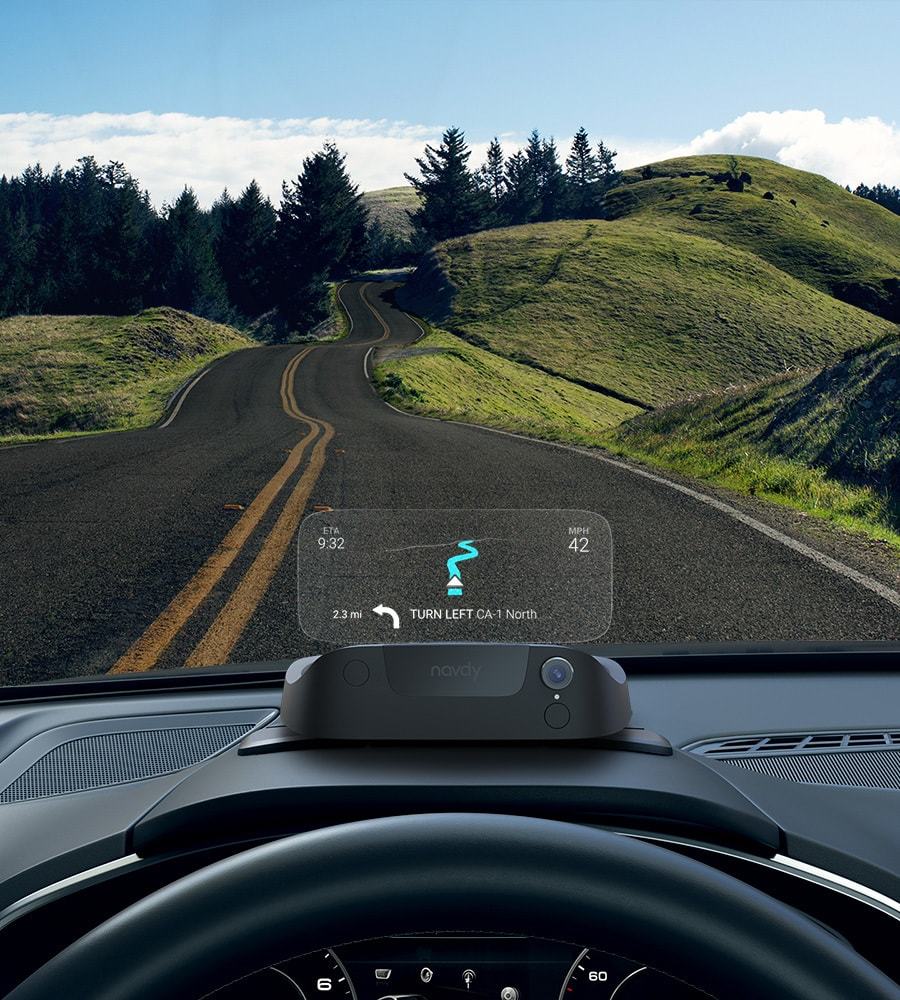 What is Navdy? It's your way to easier navigation. When Navdy sits on the dash, its GPS chip and antenna have a clear line of communication with satellites overhead. All technology, like the advanced sensors, accelerometer and gyrometer work in tandem to pinpoint your car, destination and route. If you don't have coverage, Navdy will keep you on course with built in offline maps and its own GPS. While you're on a route, if a faster route is found, Navdy will automatically reroute you to take the quicker route (if that option is selected in app settings). If you're planning a road trip, you can pre-load destinations into the Navdy app so that when you're ready to go as soon as you get into the vehicle. The navigation map is displayed clearly in view of the road ahead of you so that you see the road and the map at the same time.
What is Navdy? It's your way to a hands-free experience with your phone. Get a phone call? Wave your hand to answer (wave left) or decline the call (wave right). Get a text? Wave your hand to have the text read through your car's speakers if connected through Bluetooth or through your phone's speaker. You can even respond to your text messages using Siri or Google Assistant, without taking your eyes off of the road. Navdy's gesture sensor understands the difference between steering wheel movements and interactive swipes. It responds to gestures in a split second and works both day and night.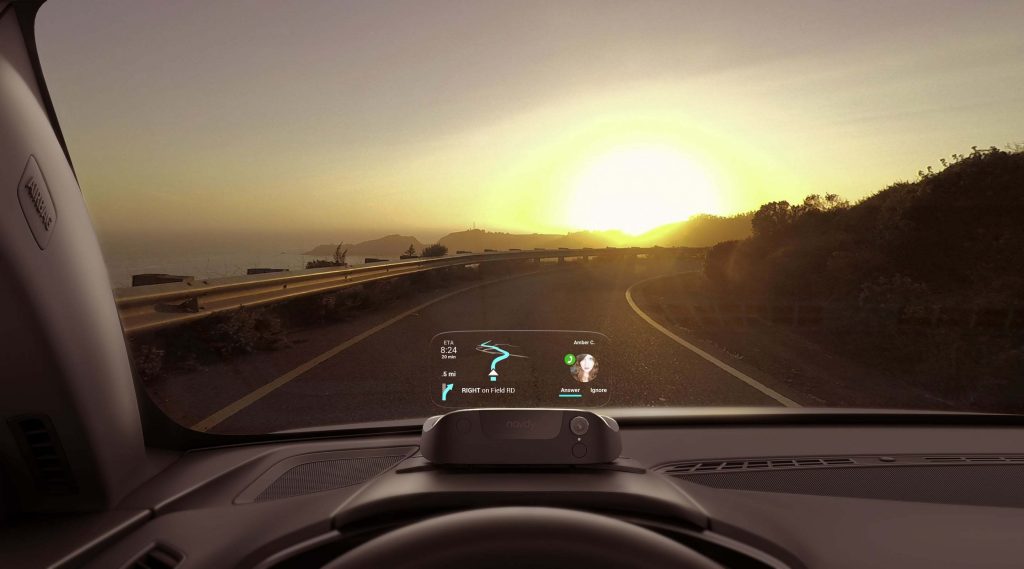 What is Navdy? It's your way to control your music without your eyes never leaving the road. Whether you're using Spotify, Pandora, Apple Music, or Google Play, use the Navdy dial to scroll through your music to choose your favorite songs.
What is Navdy? It's your personal notification device that keeps you looking ahead. Since Navdy is also connected to your vehicle, you can customize your display with the driver information that you need to see. If you're running low on gas, you'll be notified and given the choice to add a fuel stop to your route. If you're going over the speed limit, Navdy will alert you either on the display or audibly (this depends on how you have it setup in your settings on the app). Need to know how many miles you have left in the tank, Navdy can tell you. Want to know how many miles you're getting to the gallon, Navdy can tell you that, too. Navdy monitors traffic, and automatically re-routes if there's congestion ahead. The longer you use it, the more it learns about you. Based on habits and calendar events, it can anticipate your needs and make helpful, time-saving suggestions.
Glances. These are messages, scheduled events on your calendar, Facebook notifications, etc. You can easily scroll through these on your Navdy display using the dial. You have total control over which items you want to come to the Navdy display. I have my email, Facebook, Twitter, etc. turned off because all that stuff can wait. I do have messages and calendar events show up just in case I forget something. That's happens, y'all.  Glances appear on the display so that your eyes never have to leave the road to look at your mobile device.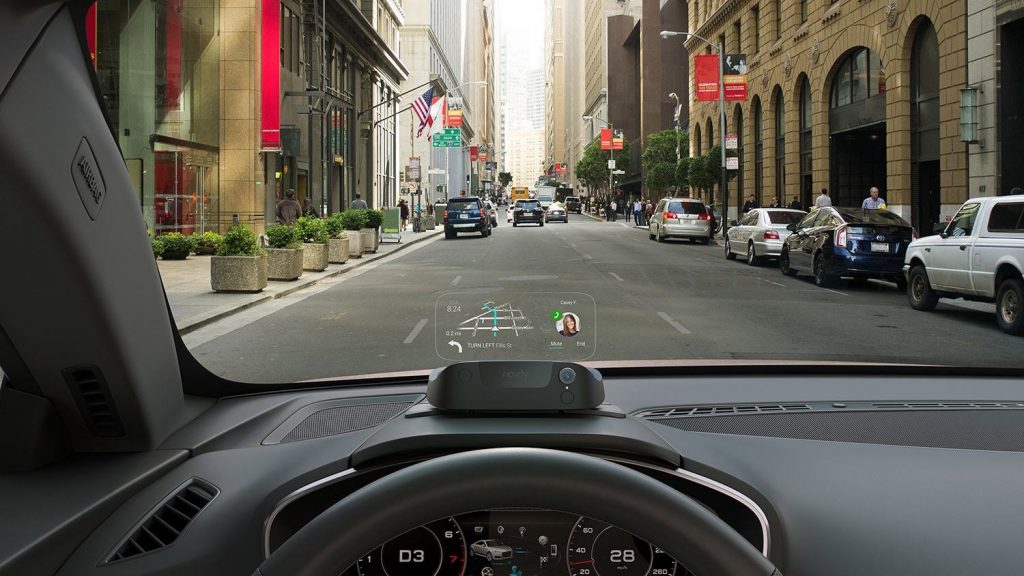 There really are so many features that I love about Navdy. I like that I have everything that I need at my fingertips and clearly displayed in my line of view of the road. And what's even better, it continues to get better with each update!
How Much Does Navdy Cost?
A Navdy unit costs $499 with free shipping to US and Canada. Considering what it does and how helpful it is, I feel the price is justified by the safety and convenience it provides me and my family. It's not a cheap product, but I don't think it's outrageously priced either. It could be a great gift for Mother's Day or Father's Day, birthdays, etc.
I did find that it is a bit bulky looking on the dashboard, but it does come with a little storage bag where you can store it when it's not in use. This especially comes in handy when you live in a hot state like I do. If I leave it on the dashboard while I'm out of the car, when I get back inside I get a notification that the Navdy is too hot. I haven't had that issue yet while driving though. Just when the car is sitting still in the sun.
Overall, I feel the Navdy offers drivers so much in the way of safety and overall convenience while driving. I've had so many people stop me while I'm getting into my vehicle at the gas station or grocery store and ask me what it is. It's definitely a conversation starter because everyone is so interested in what it is and what it does.