This is a partnered post with Mirum Shopper. As always, all thoughts and opinions are my own.
Ready or not, summer is coming. Before long the temperatures will be unbearable and you'll have to be a bit more creative in getting your children to play outside. This summer, you can make bike riding more interactive and sort of like a scavenger hunt by learning how to play Bike Trip Bingo.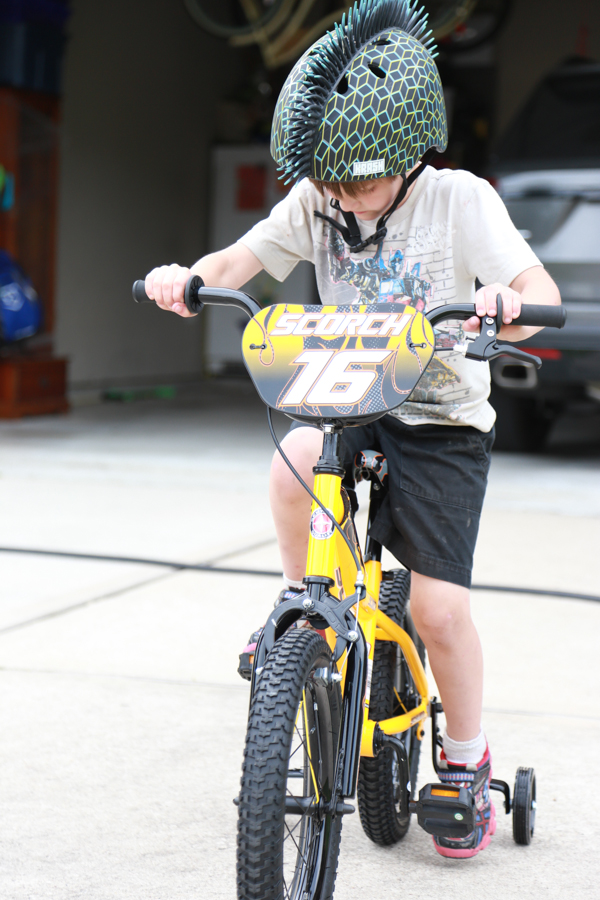 Thankfully we live in a neighborhood with lots of children and my kids get to enjoy playing outside and riding their bikes as often as they desire. But for my nephew, that's not possible. He lives out in the country and besides their long driveway, there isn't a safe place to ride a bike. So I decided to buy him a new Schwinn SmartStart 16" Sidewalk Bike and help him learn how to ride a bike while he's at my house.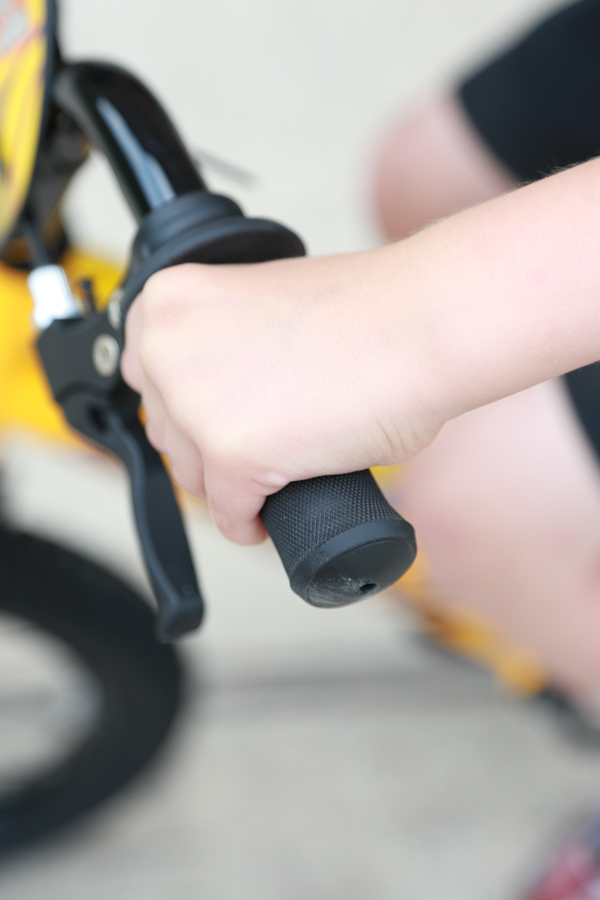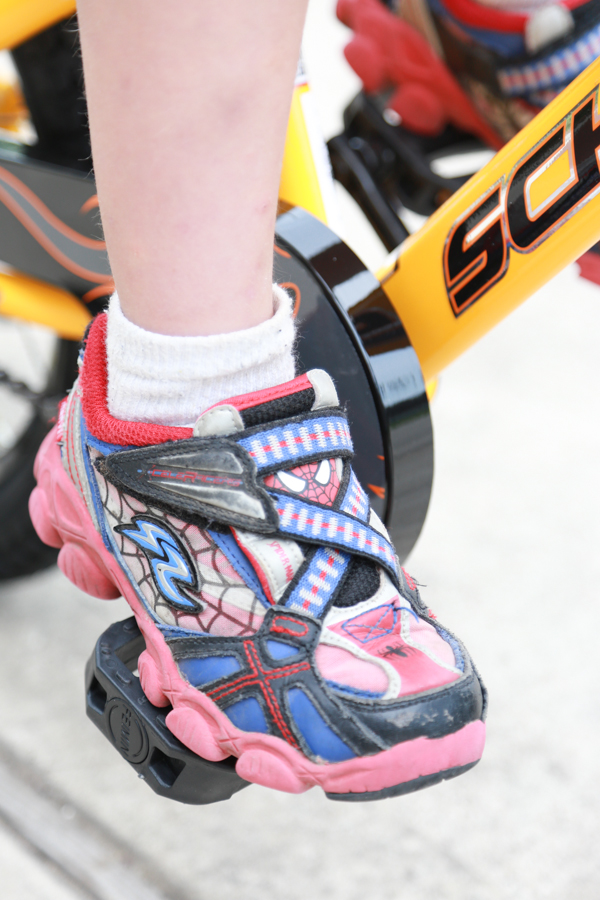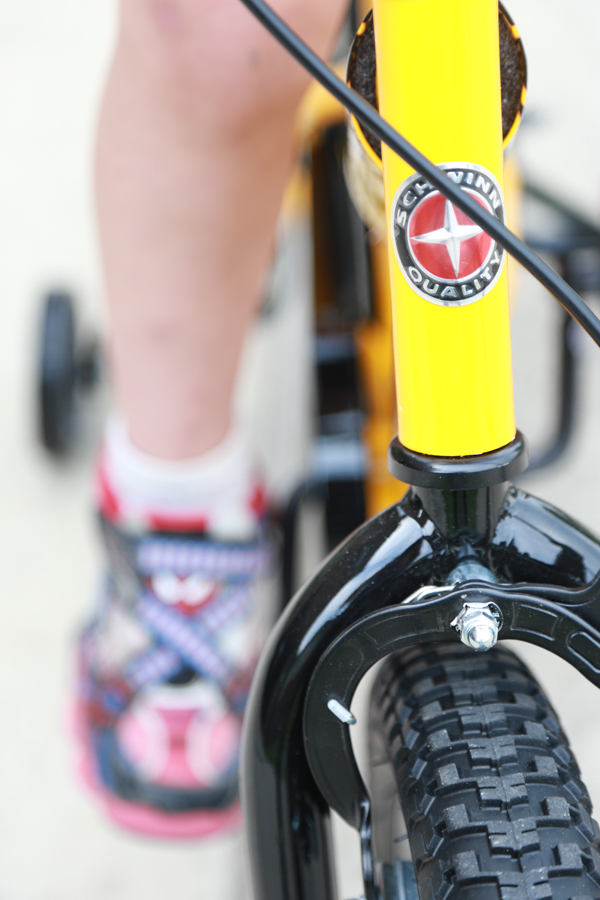 I got this bike for him because it's built smaller to make learning to ride a bike as easy as possible. The grips are smaller because children have smaller hands. The seat is smaller and designed to support a child's proportions. The pedals are positioned wider to match the position of the child's hip width which allows for improved leverage when pedaling.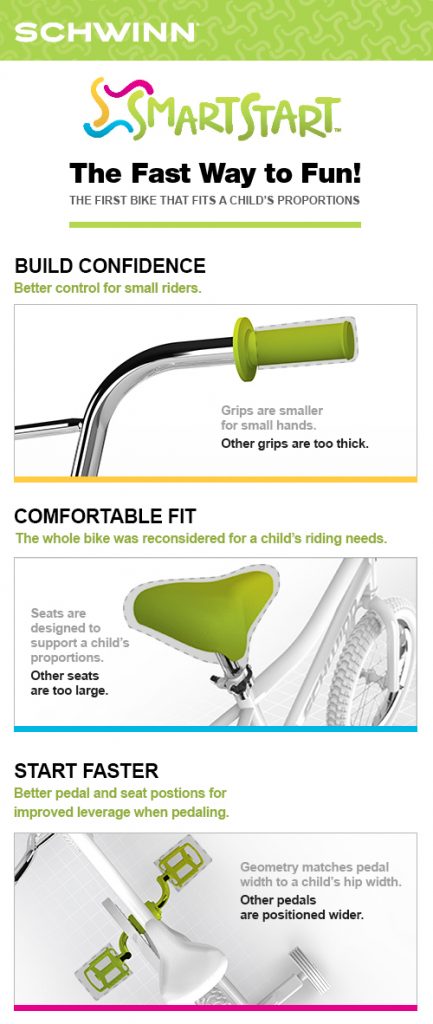 Now that he has a bike to ride, I'm teaching him how to play Bike Trip Bingo. Since he's an only child, he loves coming to the house to play with my boys and Bike Trip Bingo is a great way to get them all outside and exploring.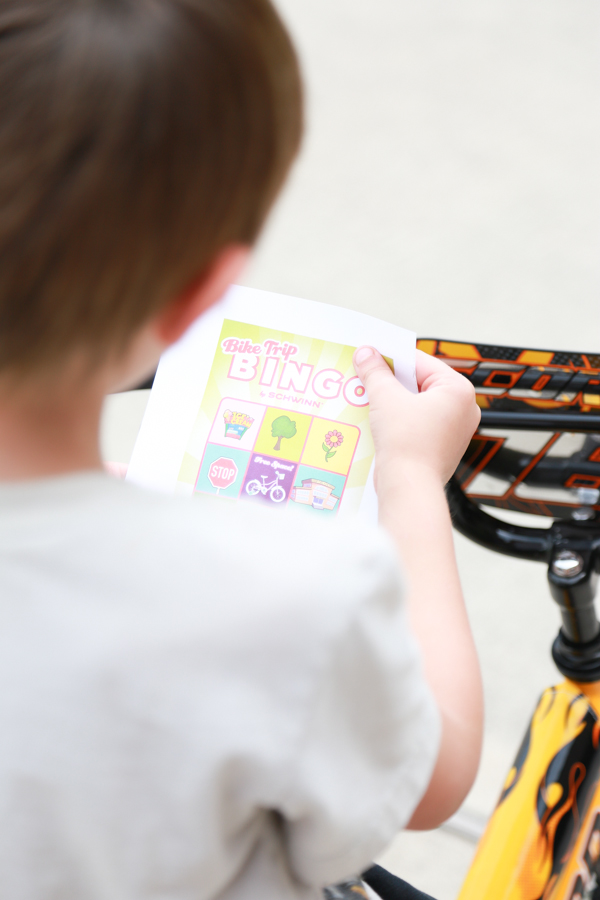 How to Play Bike Trip Bingo
What You'll Need:
How to Play:
I'm sure you've all played Bingo before. Bike Trip Bingo is super easy and similar to a regular numbered Bingo game. With a Bike Trip Bingo card in hand, all participants will head out on a bike ride looking for the objects on their bingo cards. When you come across an item you see pictured on your bingo card, mark it off with a pen or pencil. You can choose to fill an entire card, or just a row. It's up to you. The first to complete wins Bike Trip Bingo.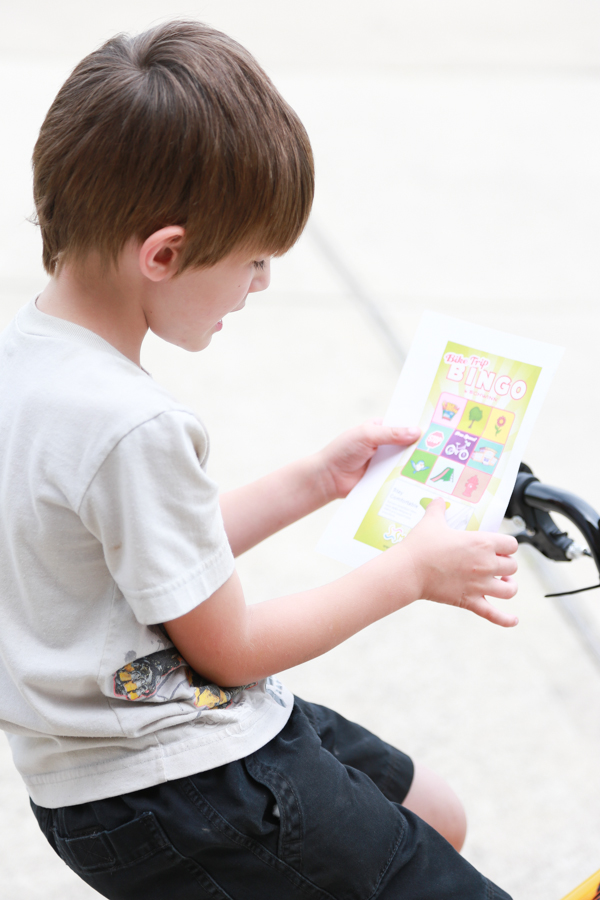 Bike Trip Bingo is a fun-packed activity that turns learning a new skill into an exciting game the whole family can play together.
You can purchase a Schwinn SmartStart Bike at a variety of retailers including Toys"R"Us, Target, Amazon.com and Academy. We got ours home from Academy and had it assembled in less than 10 minutes. Super easy!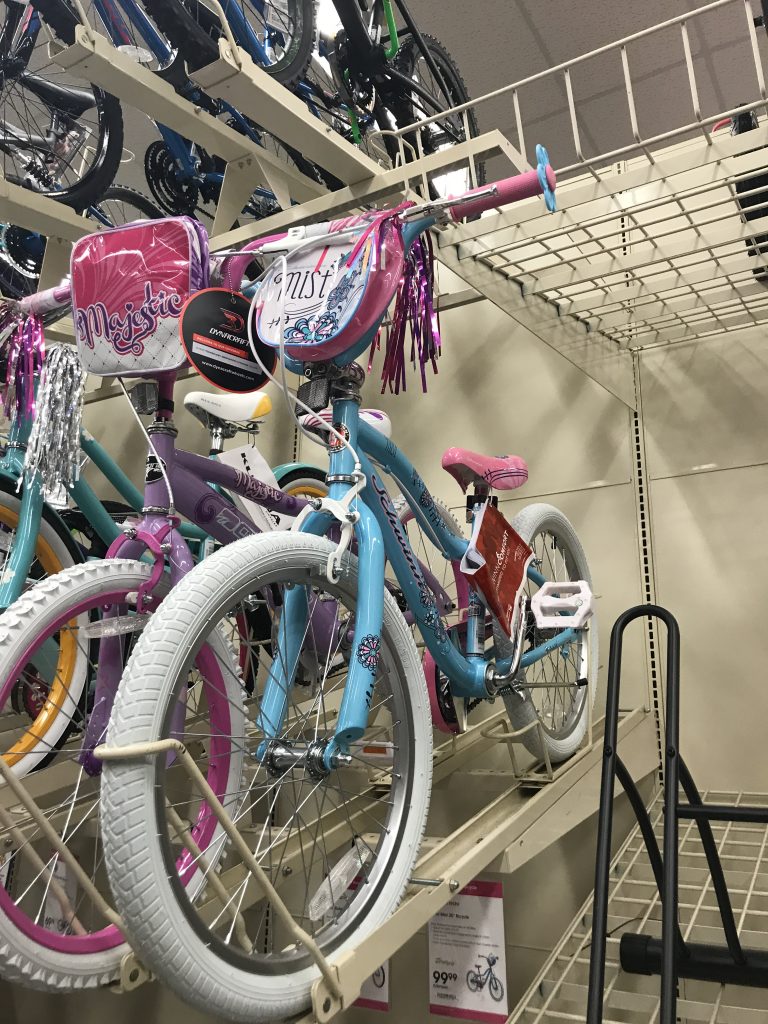 Now that you've learned how to play Bike Trip Bingo, it's time to play! And when you play, you have a chance to win a Schwinn SmartStart prize pack. Just print your Bike Trip Bingo cards, take a few photos of your family playing, and use the widget below to upload them to your social networks using the #SchwinnBingoSweepstakes hashtag. Easy peasy!