This shop has been compensated by Collective Bias, Inc. and its advertiser. All opinions are mine alone. #MyGo2Pen #CollectiveBias
As much as I want it to stay summer forever, the back to school season is in full force over here y'all. I'm currently knee deep in lesson planning for all three of my children for the coming school year and I have had to write so much. I'm a planner and a list maker, so naturally I work better when I write things down and go back to it later. But trying to plan out an ENTIRE SCHOOL YEAR for three kids is no joke. To help in my planning, I made a Homeschool Lesson Planning Sheet for my little OCD brain. Seeing our entire school year written out, all organized and pretty gives this homeschooling mama so much joy and less anxiety.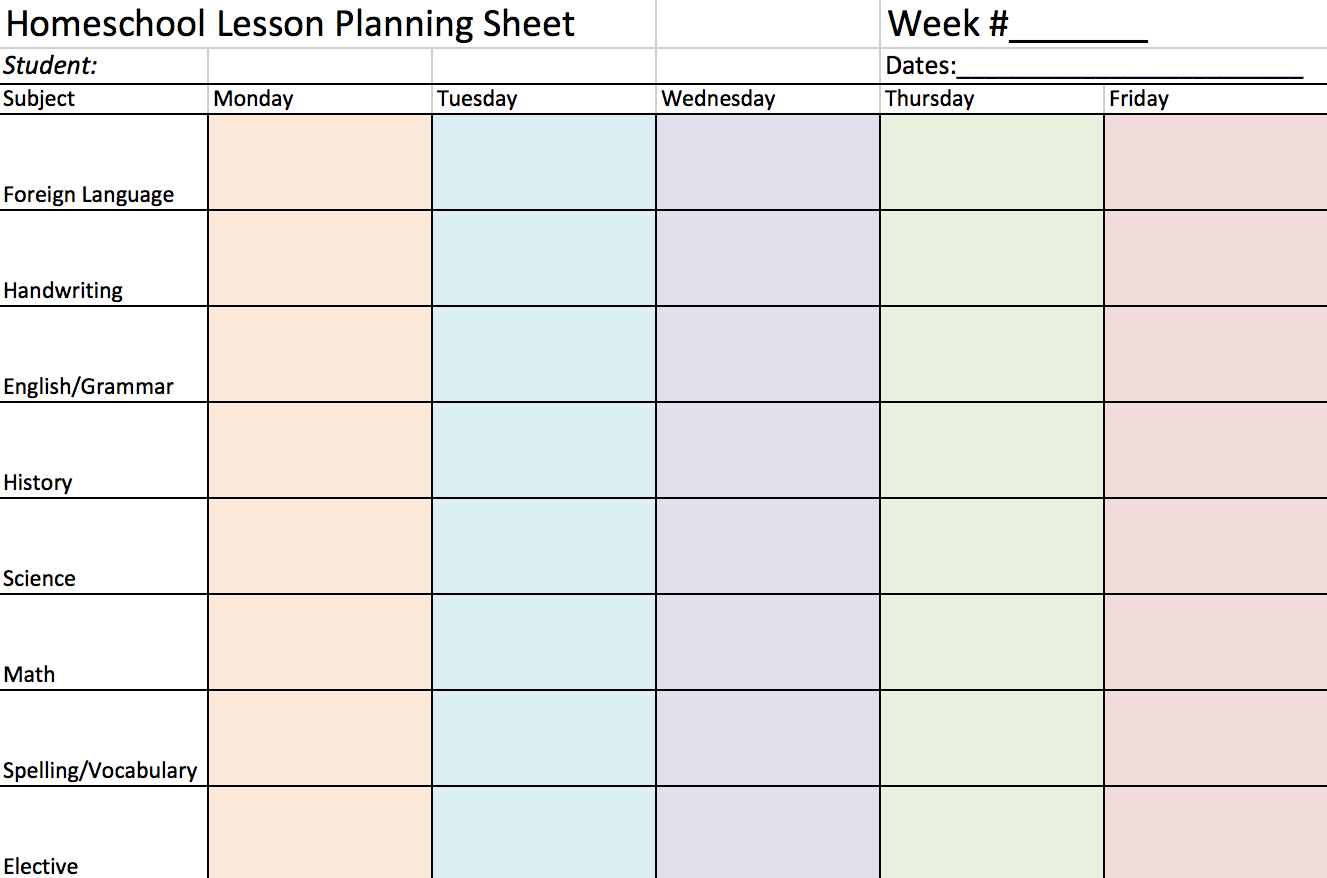 My family thrives on routine, so we homeschool just like we would if my children were in a public or private school. We all have a pretty strict schedule that we have to adhere to because that helps keep us all sane and calm, most of the time. Having the entire school year written down on Homeschool Lesson Planning Sheets before the year even starts lets us see the finish line clearly. It gives us a goal to shoot towards and allows my children to work ahead if they want.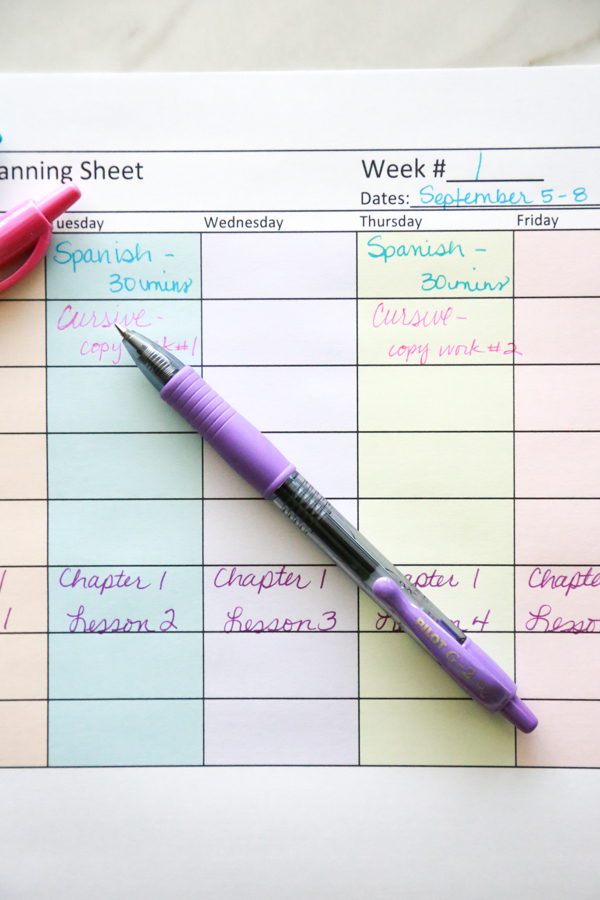 By planning the entire year out, it actually saves me time in the long run. The first year I homeschooled my children I planned week to week. It's definitely much easier now that I'm using the Homeschool Lesson Planning Sheet to plan their lessons.
Right now at Walmart you can save $1.00 on any 2-pack (or larger) of FriXion Pens! Click the link for the coupon.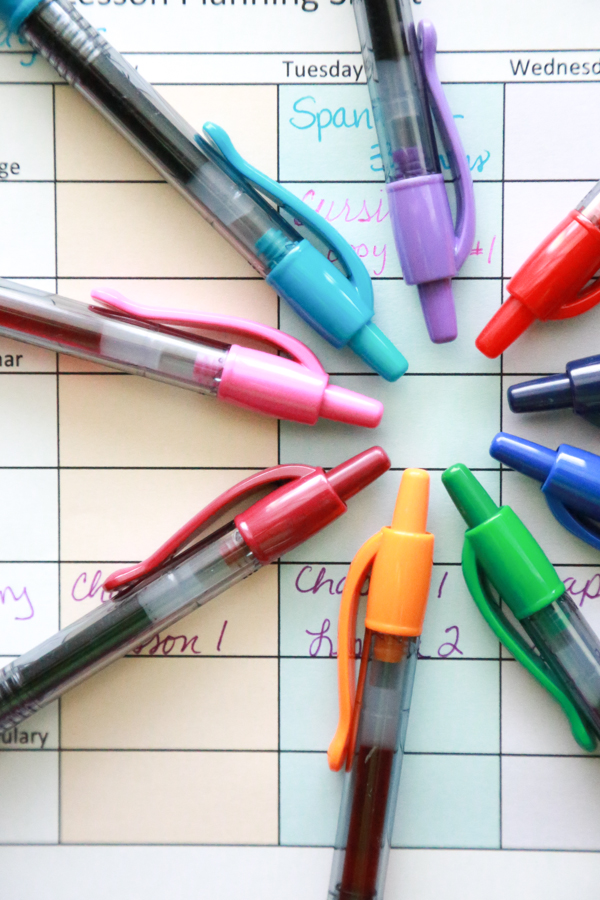 Want to try my Homeschool Lesson Planning Sheet? Click the link to print as many as you need.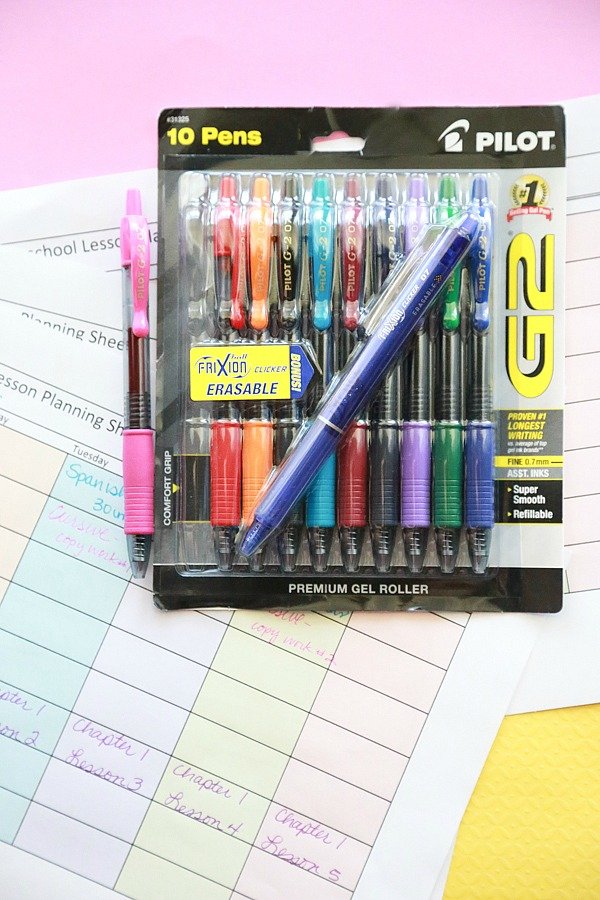 Adore pens like I do? Hover over the image above to begin shopping!
How I Use a Homeschool Lesson Planning Sheet
Because I'm planning for three kids, I plan one child at a time. I'm in my third year and I've found that planning one child at a time is easiest for me. It keeps me focused on one grade level. When I was going back and forth between grades and subjects, I felt incredibly overwhelmed and at times … crazy!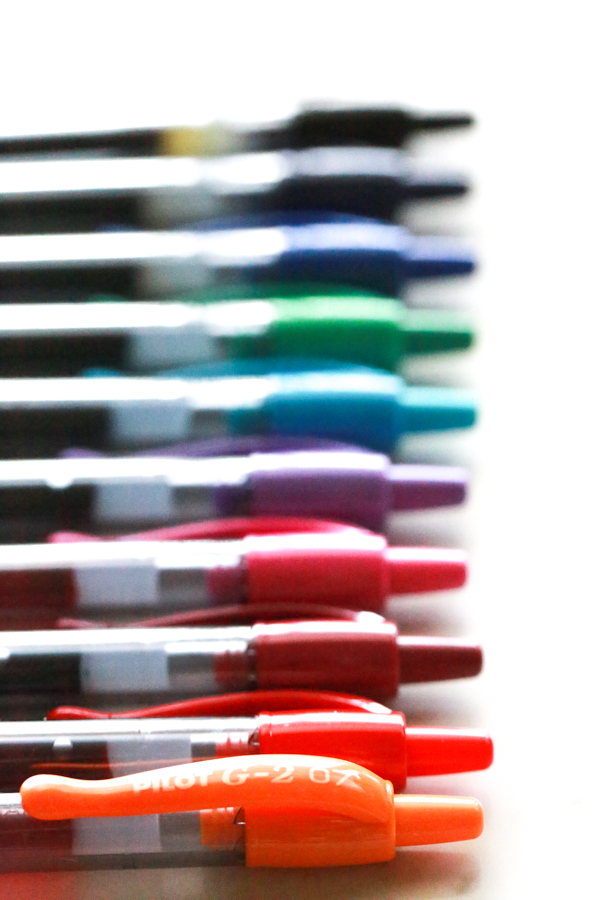 I've also found that using a quality pen helps considerably as well. When you're writing 36 weeks of lesson plans for three kids, a comfortable grip and a pen that writes smoothly is a huge help. I feel like I'm a bit of an overachiever, or at least I try to be, when it comes to homeschooling my kids and the G2 Pen helps me to do that. I also think that using lots of fun colors helps a bit, too.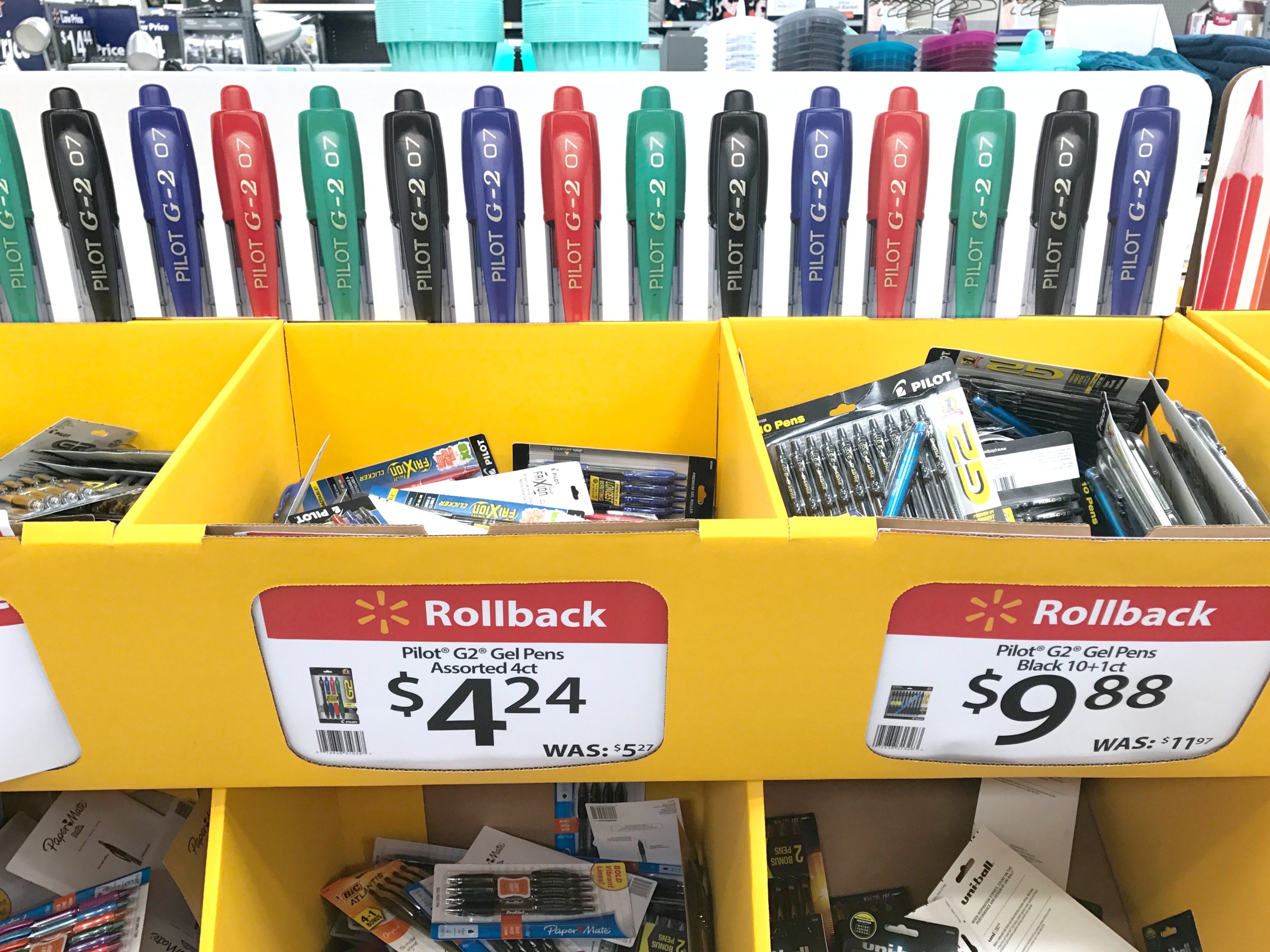 If you want to experience a comfortable, smooth writing experience with the #1 selling gel ink brand with four point sizes and 20 vibrant colors, hover over the photo to shop Pilot G2 Pens.
Someone mentions colored pens and I get all excited. But seriously, if you want to know the way to my heart, one is through pens. Just ask my accountant.
Follow Pilot on Social
Facebook | Instagram | Twitter | Pinterest