My kids and I have been participating in the Box Tops Program since they started school. I've always felt it was such a simple way to help the school out without much effort. Clipping and storing has been part of our routine but we have recently upgraded our storage solution with this Easy Box Tops Collection Box. Made from items around the house, I crafted this Easy Box Tops Collection Box so I wouldn't have to see the plastic baggie hanging on the refrigerator.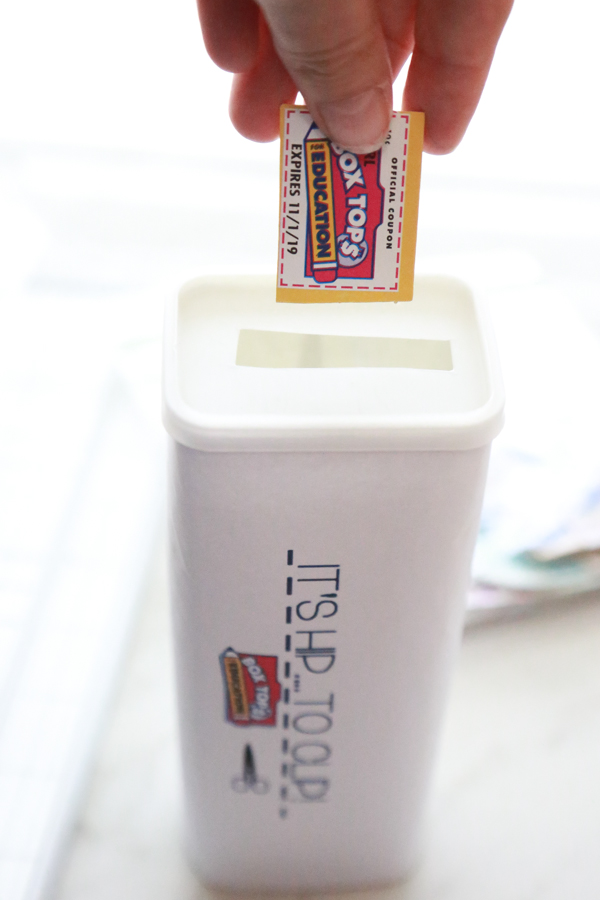 It's so important that our schools have everything they need to be able to teach our children in a comfortable environment furnished with everything the students and teachers need. With funding being cut in districts nationwide, clipping Box Tops is a fantastic way to support your child's school while buying everything you need for back to school.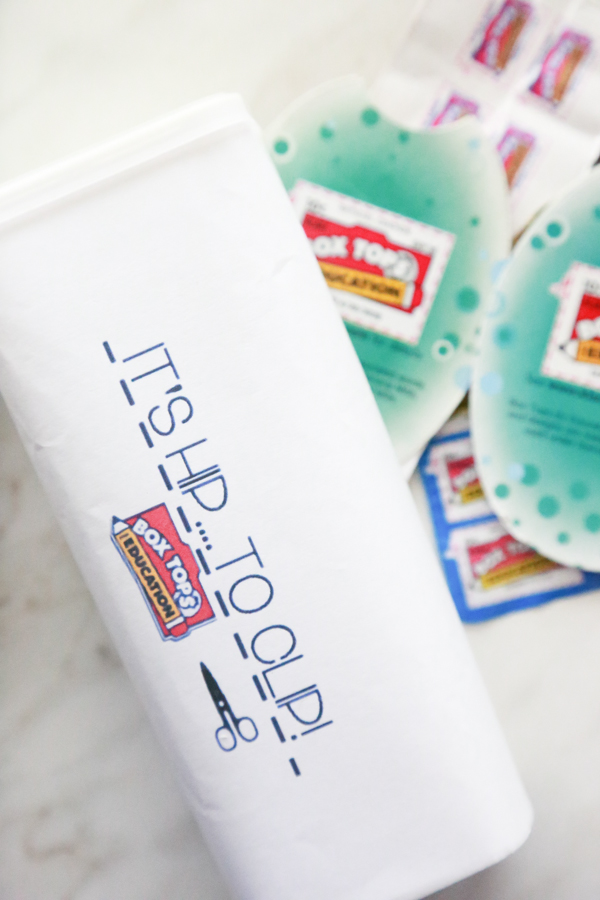 Think easy breakfasts, back to school lunches, storage solutions – there are so many ways to earn Box Tops this back to school season.
Easy Box Tops Collection Box
Materials:
Printer
collection receptacle with lid
tape
box cutter / knife
scissors / paper cutter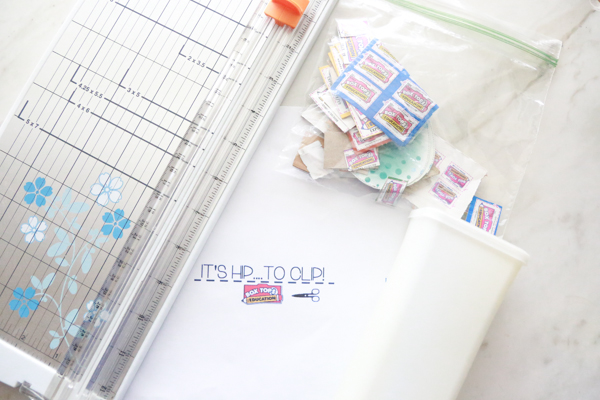 Instructions:
Print the It's Hip…To Clip! printable linked above. With scissors or paper cutter, cut the printable to size. I laid my plastic container on the printable and marked the length of it with a pen to make it easier to cut.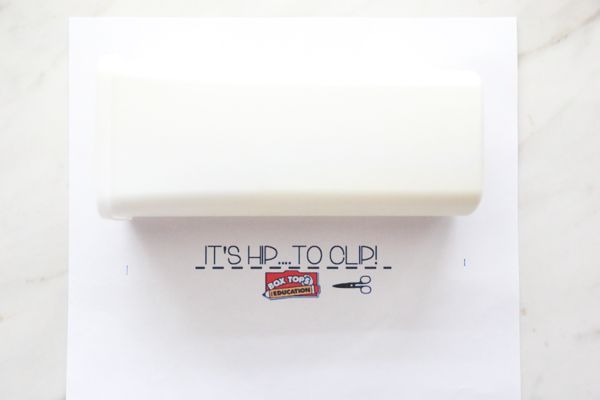 Once it's cut to the proper size, adhere to container using tape. Tape one side down, wrap around container and pull tight, then tape the other side down. Note: If your container isn't symmetrical like mine is, wrap printable around container and mark where you need to cut with a pen before taping down.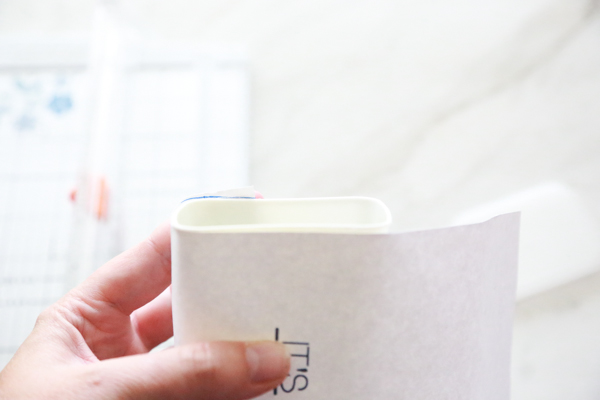 After you have the printable taped to the container, draw a rectangle on the lid where you want the opening to be.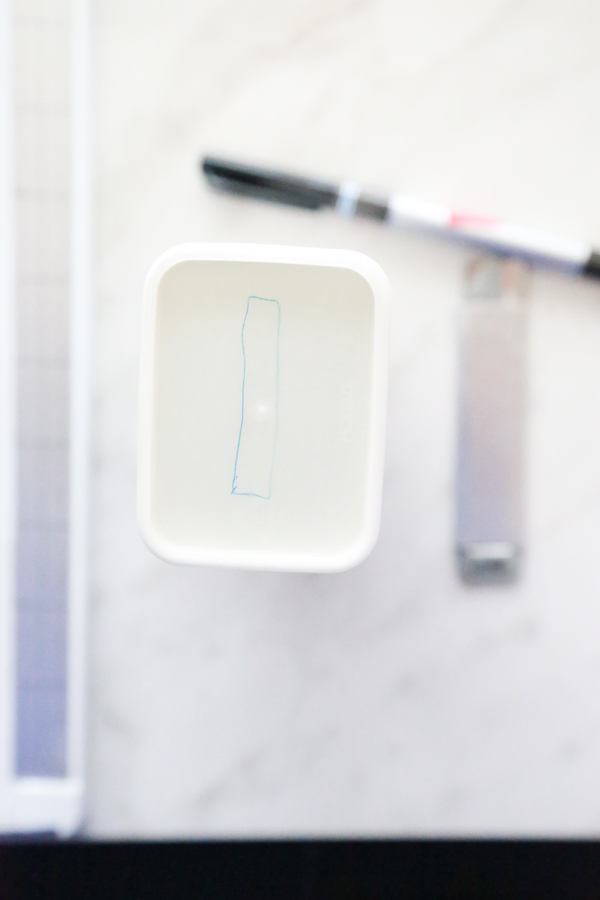 Cut it out using a knife or box cutter. Obviously I need to work on my cutting skills.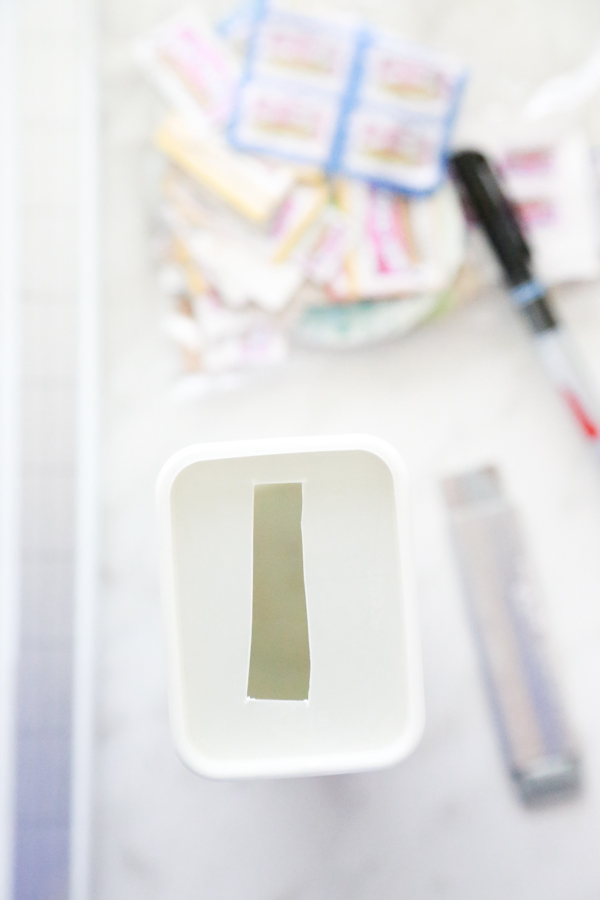 Place the lid on top and you're ready to begin clipping Box Tops!

Box Tops are easy to throw away. It's important that you enlist help from everyone in the family and get them on board for clipping Box Tops and supporting local schools. One thing we do before we throw anything away, is to quickly look over the box or packaging to ensure we aren't throwing away valuable funding for the school.
This is a sponsored post. As always, all thoughts and opinions are my own.
From now until September 30th, if you are a Costco member you could win Box Tops for your child's school. If you don't have  children or your children aren't in school, you could still enter to win and support a local school.
How to Enter Costco Sweeps:
Take a photo about how Box Tops for Education inspires imagination in your kid
Preferred ways of entry: Instagram or Twitter
Can upload to microsite as well but is not the preferred way of entry

Follow @BTFE on Twitter or Instagram (this is how winner will be notified so must follow this handle)
Share and use hashtag: #InspireContest
Prize: 3,000 Costco members will win. Each winner will win 100 Box Tops for their school
Sweeps will not include/do not engage in e-box tops
NO PURCHASE NECESSARY. Legal residents of the 50 United States (D.C.) 18 years or older. Ends at 11:59 p.m. ET on 9/30/17. To enter and for Official Rules, including odds, and prize descriptions visit www.costcobtfe.com. Void where prohibited by law. Use of "#InspireContest" when posting entry constitutes entrant's agreement to Official Rules. Sponsor: General Mills.
Each box top is worth 10 cents to redeeming school when clipped from box tops products and sent to the redeeming school. Only BTFE registered schools can redeem box tops. Limit $20,000 per school per year for box tops redeemed through the clip program. See www.boxtopsforeducation.com for program details.