I like easy, y'all. And this recipe for the Easiest Pineapple Smoothie ever doesn't disappoint.
This post is sponsored on behalf of Dairy MAX via One2One Network. All opinions stated are my own.
Two ingredients is all you need to make the Easiest Pineapple Smoothie ever — frozen pineapple chunks and vanilla yogurt! That's it! And what's ever better, the ingredient amounts are easy to remember, too.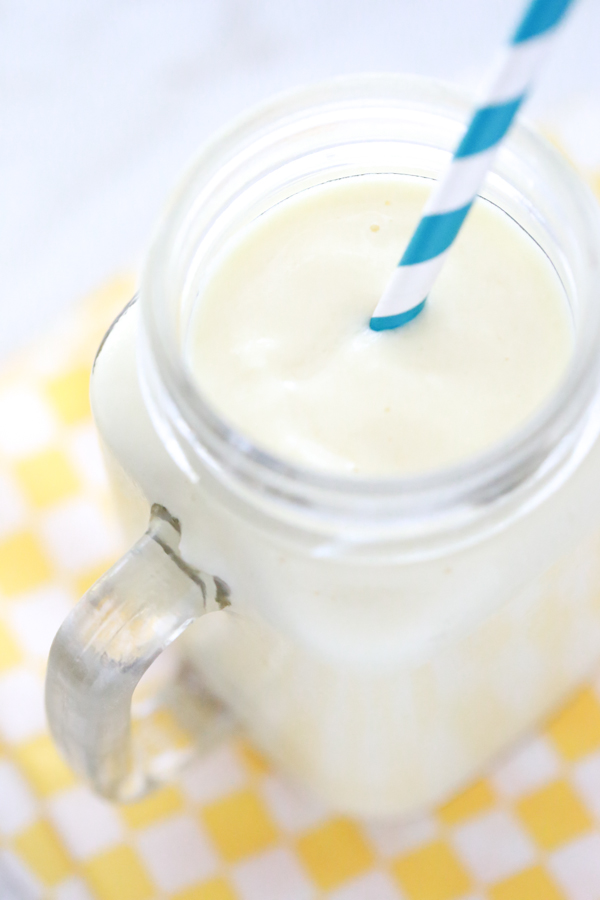 Everything is measured in cups. Want one serving? You guessed it. One cup of each ingredient into the blender. Want two servings? Yep! Two cups of each ingredient into the blender.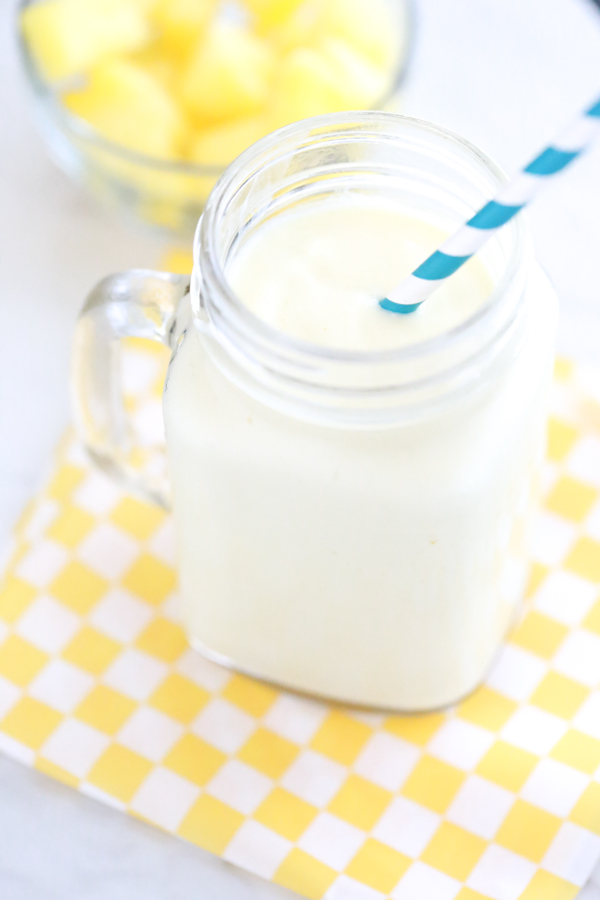 I wanted this recipe to be as simple as possible so that even my children could make it and remember how to make it.
The Easiest Pineapple Smoothie Ever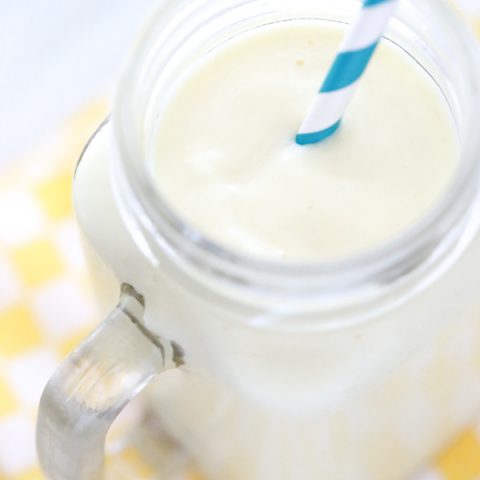 The Easiest Pineapple Smoothie Ever
Ingredients
1 cup frozen pineapple chunks
1 cup vanilla yogurt, preferably from cow's milk
Instructions
Place frozen pineapple chunks and vanilla yogurt into blender and blend until fully combined. Serve immediately.
Notes
This recipe is so easy to double, triple, and so forth. Just remember one cup of each ingredient for however many servings you want.
Not only do I like easy recipes, I like making recipes that offer nutritional benefits as well. By using a cow's milk yogurt, you can get an added boost of protein and essential nutrients. When drinking a glass of cow's milk, you get a whopping 8 grams of protein per glass. You would have to drink 8 cups of almond milk to match the protein in just 1 cup of cow's milk. Since nutrition is more than just counting calories, we have to make each calorie count. And dairy does it! Dairy foods, such as cow's milk, cheese, yogurt, etc., pack a powerful nutrient punch with nine essential nutrients, making them a healthy and delicious choice.

Smoothies are a nutrient-rich option that can include dairy, fruit, vegetables, and whole grains, all blended in one yummy glass. Whether it's grab-and-go on the way to the bus or gulped down for an after-school snack, smoothies give kids a satisfying boost of nutrition to power through the day AND homework!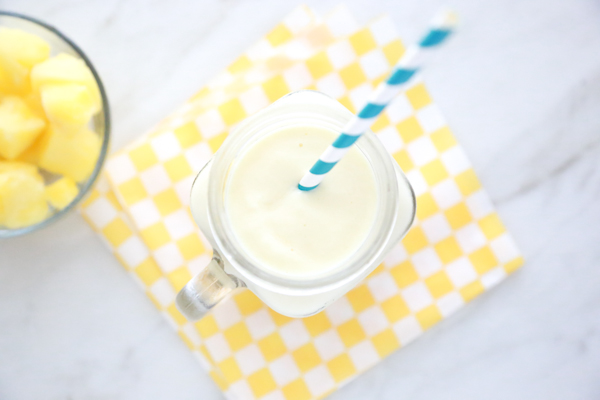 For important nutritional info on dairy, crafts and games for kids, recipes, and farm family stories, visit Dairy Discovery Zone. The Dairy Discovery Zone is brought to you by Dairy MAX, a non-profit affiliate of the National Dairy Council, funded by dairy farming families across Texas, Oklahoma, New Mexico and southwest Kansas.
Follow Dairy MAX on Social