As a parent I know safety is important to you. Here are the top safety features of the 2018 Chevrolet Equinox.
Chevrolet loaned me a 2018 Chevrolet Equinox for the purpose of this post.
Earlier this summer I had the opportunity to drive the 2018 Chevrolet Equinox during a road trip with my children to San Antonio for a quick trip to Sea World. There are some advanced safety features of the 2018 Chevrolet Equinox that not only adds peace of mind when driving, but provides drivers with a different kind of driving experience.

5 Top Safety Features of the 2018 Chevrolet Equinox
Lane Keep Assist with Lane Departure Warning: If you unintentionally drift from your lane, Lane Keep Assist provides gentle steering wheel turns and alerts to help you get your vehicle back in place if you don't take action. When the car reaches a lane marking, the car will move itself away from the marker, while also giving an audible alert to let you know you are nearing a lane marker.
360 Surround Vision Camera: Surround Vision is a technology that provides a literal look at the car's perimeter. This system uses strategically located cameras on all sides of the vehicle to provide a 360-degree bird's-eye view of the vehicle, giving drivers the ability to quickly view the surrounding area at a glance. This is a great way to check to see if there are any unseen obstacles in the way before driving off.
Rear Seat Reminder: This safety feature alerts drivers with an audible ding and message on the dash screen to remind them to check the backseat when exiting the vehicle. This technology is incredibly important so that drivers don't unintentionally leave anything in the backseat.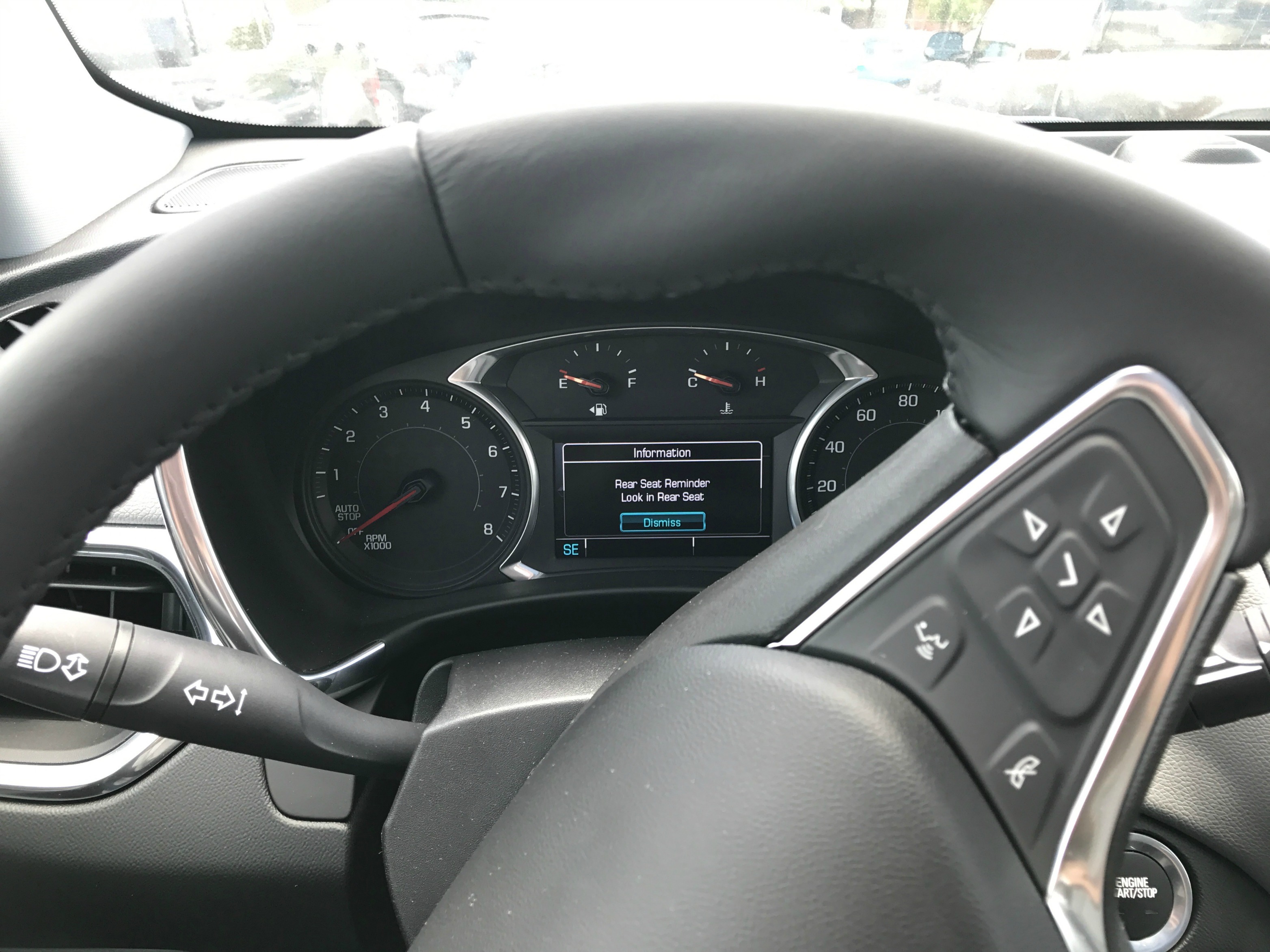 Teen Driver: As my own children are approaching driving age, I find this technology comforting. Teen Driver is a leading edge, password-protected, "digital report card" for parents that displays a rundown of the teen's driving habits on the the vehicle's screen. It records fastest speed, how many times safety features are activated and mutes the music if seatbelts are unbuckled. Parents can then use the information in the "report card" as a teaching tool to continue to help their teens drive safely.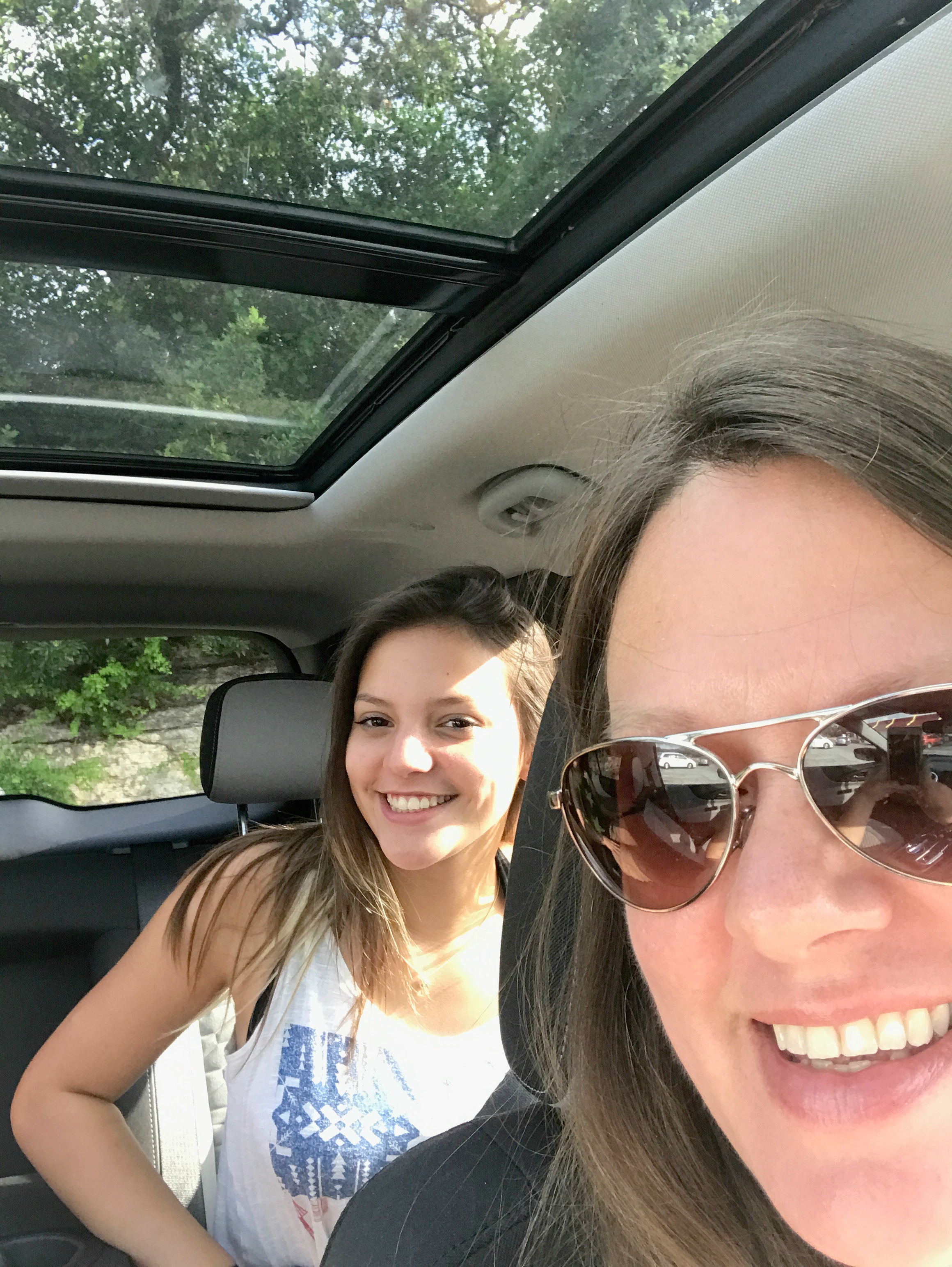 Family Link: This technology allows parents to view the car's location on a map or receive email or text alerts with the car's location at a specific time. It even allows parents to set a location or radius a vehicle should always be in and sends alerts if the boundary is violated.
These safety features are just a small example of the features offered on the 2018 Chevrolet Equinox. Other features such as the new forward collision alert with follow distance indicator, low-speed forward automatic braking, and rear cross traffic alert offer even more ways to stay safe on the road.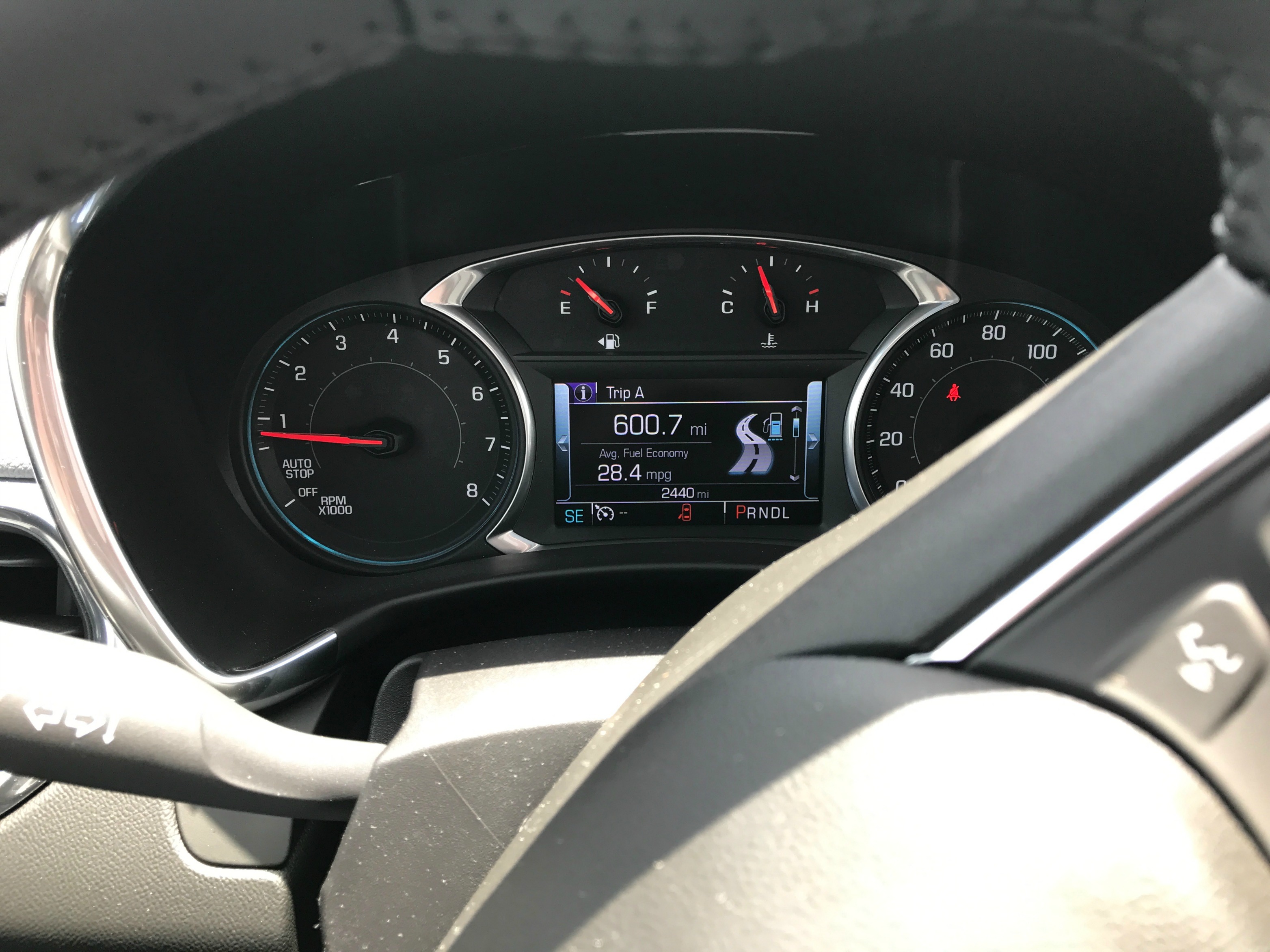 Although not a safety feature, I thought the fuel economy was worth mentioning. During our road trip we were getting just over 28 miles per gallon. Compared to my current vehicle, that's a huge improvement.