It's back to school time, y'all. Here are 3 Tips for Back to School Style when you're on a budget.
This post is sponsored by Everywhere Agency on behalf of OshKosh B'gosh; however, all thoughts and opinions expressed are my own.
Growing up, one of my favorite things about going back to school was back to school shopping! I absolutely loved getting new clothes to start the school year. You know that new clothes smell? To this day, it still gets to me.
Although I'm not school-aged anymore, my children are, and I get to relive all those fun memories of back to school shopping with them. But shopping for three kids is hard, y'all. My wallet seems so much thinner than it was at the beginning of August – just sayin'.

With these 3 back to school style tips though, I'm able to get more bang for my buck. The kids are happy, and so am I!
Back to School Style Tips
Shop sales and clearance racks. I love sales. In fact, I hardly ever shop anything that is not on sale, even when I'm buying for myself. I know that paying full price for something will only make me mad when I walk in to the same store a week later and see it on sale. The clearance racks are also a great place to look for clothing for the next year. I can usually find things for up to 90% off. I just buy a size up and put it in the back of their closet and wait until the next year.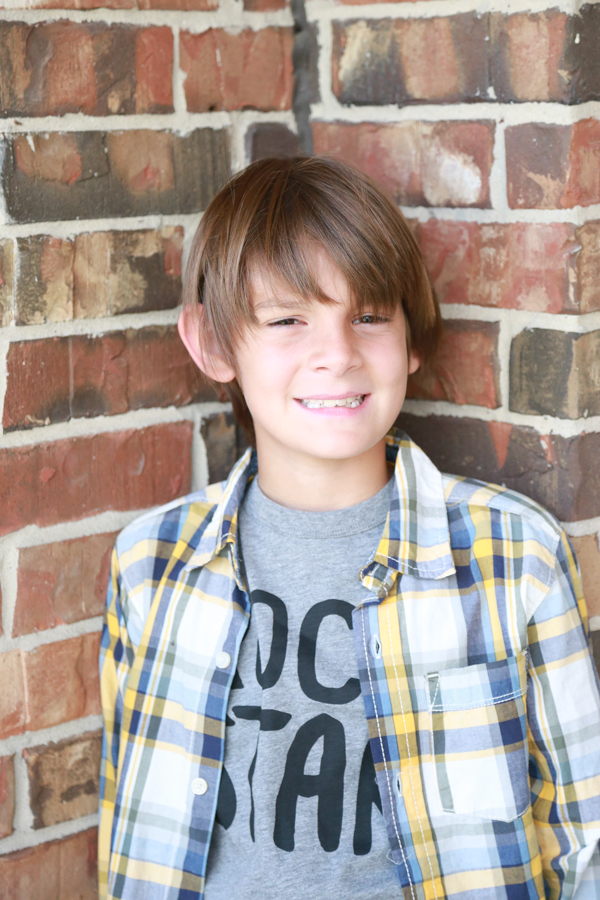 Buy a selection of plaids, prints and solids. When I find something that the kids love, I usually purchase it in as many colors and prints that I can find. Letting them choose colors and prints/patterns allows them to show their own style. If they don't pick what I think they need, I'll add them while they're not looking. They hardly ever notice. This tip also comes in handy for the last and final tip.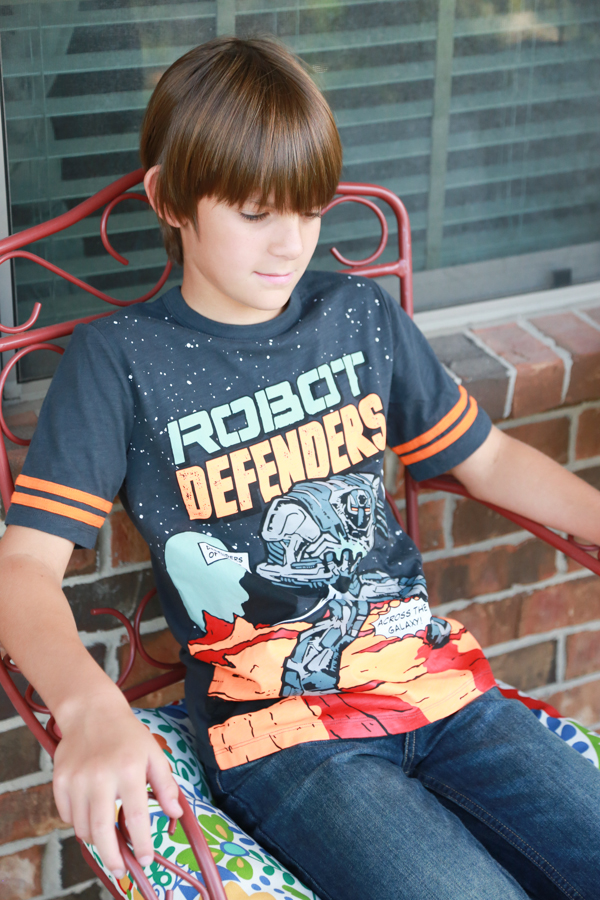 Think beyond one outfit and buy multipurpose pieces. Not only do I do this for my children, I do it for myself as well. Having a closet full of multipurpose pieces makes mixing and matching easy, even for kids. And don't worry about mixing plaids with prints. We think it looks cool!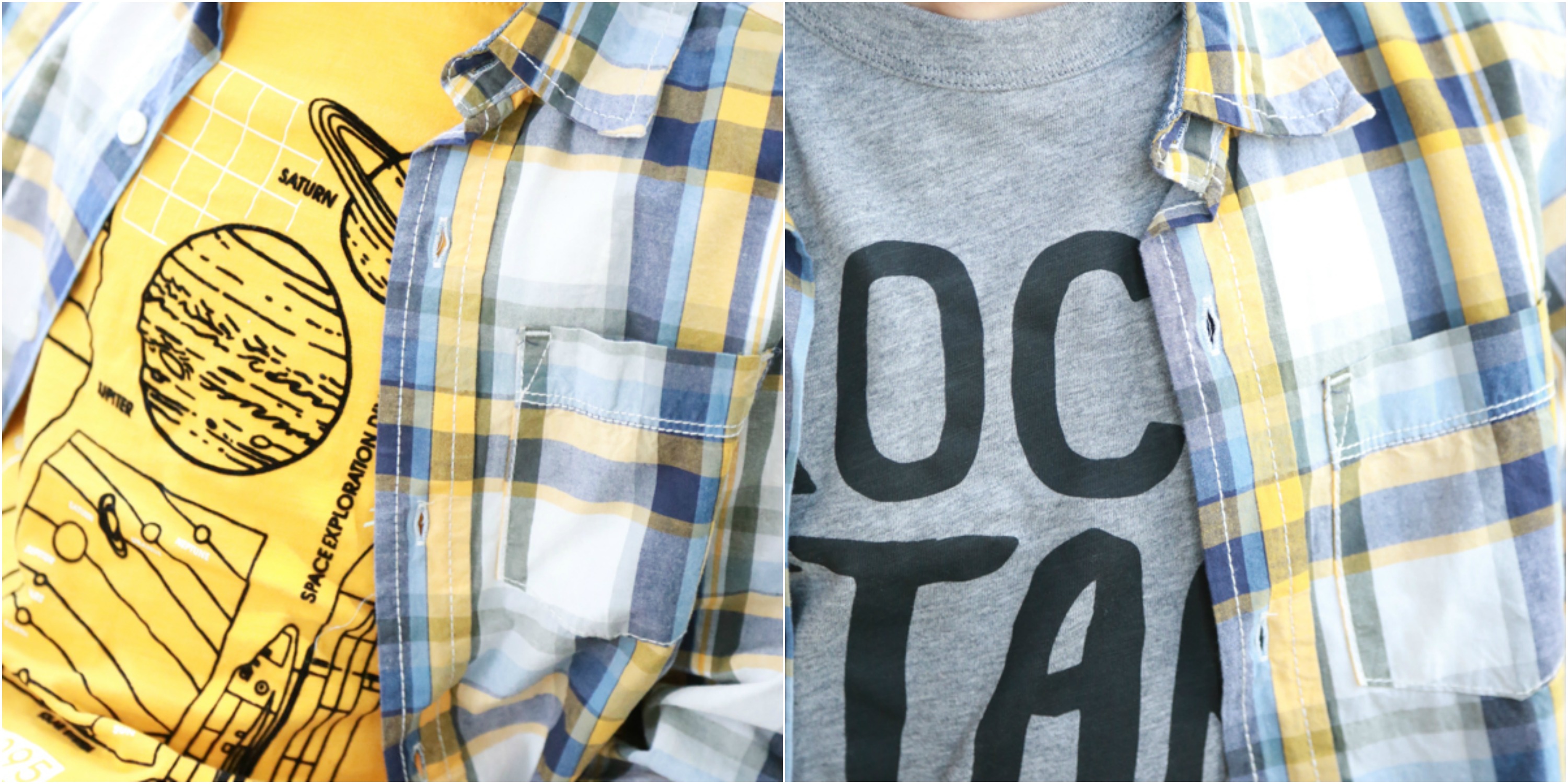 We did some shopping at OshKosh B'gosh and there were so many cool and stylish outfits, especially with all the mix and match pieces. I love that there are so many options available so that my children can create their own stylish outfits that show off their own sense of fashion, and not mine.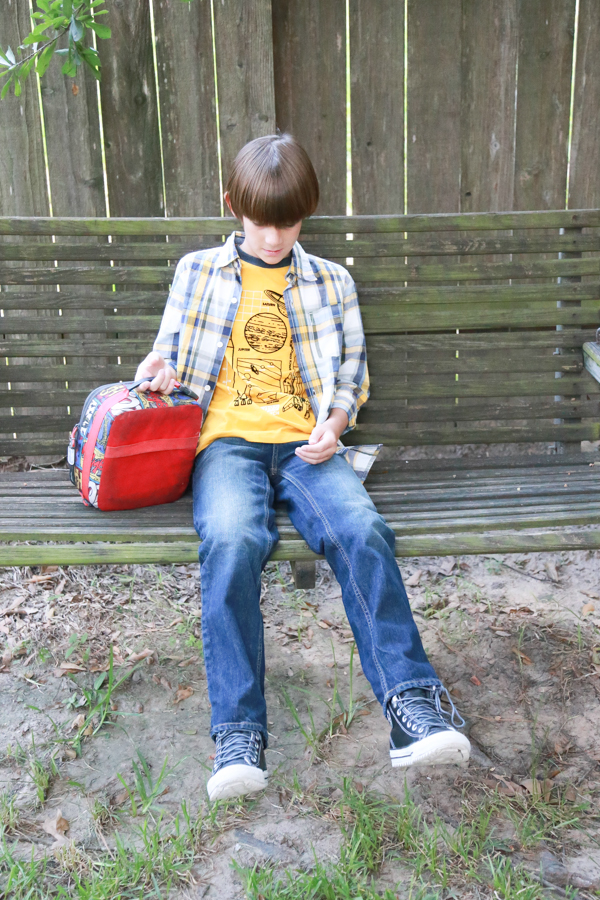 I think he did a great job of picking out his outfits. There was a little help from me, but most of it was all him!
Back to school style doesn't have to to break the budget! Happy shopping, y'all.