This is a sponsored post written by me on behalf of Tyson Foods, Inc. All opinions are entirely my own.
I know dinnertime can be a struggle for many families because there are so many variables to take into account. Trying to find something that the entire family likes, is easy to make, and that we're comfortable feeding them isn't always easy. But in my house, I never go wrong with chicken, especially Tyson® chicken with this Chicken Dipping Sauce.

I would love to tell you that I cook every single meal entirely from scratch and that I raise my own chickens in the backyard. But that would be a big 'ole lie, y'all. I would be ecstatic if I could add hours to my day to make that possible. But since I wasn't given that superpower, or any superpower for that matter, I'll continue to do the best I can with what I have available to me.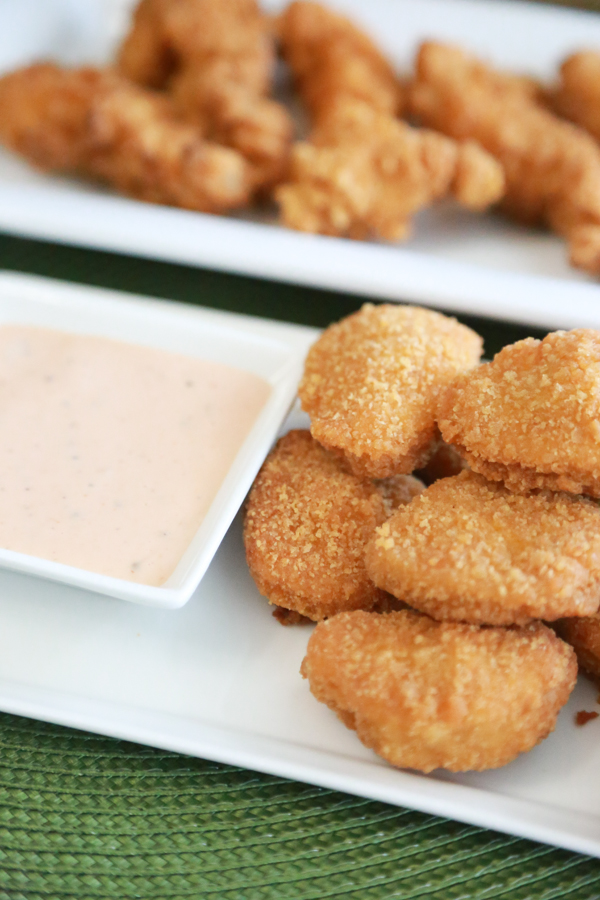 With all the talk of farming and the use of antibiotics in the news, I love that Tyson chicken products are make with long-standing dedication to quality, for the way families want to eat today. All specially marked Tyson chicken (including nuggets, strips, Any'tizers® snacks and drumsticks) is raised with no antibiotics ever and is made with 100% all natural* ingredients (*no artificial ingredients, minimally processed), making it chicken that moms can feel good about serving to their families.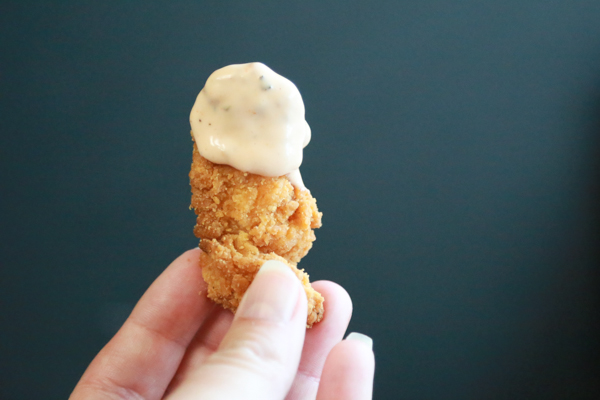 Since chicken is a protein we can all agree on, we eat a lot of it. On busy nights when I need a little help in the kitchen, I turn to Tyson chicken. Most frequently I buy Tyson chicken nuggets and Tyson crispy chicken strips at Kroger. With a little help, I can have dinner on the table in about 30 minutes.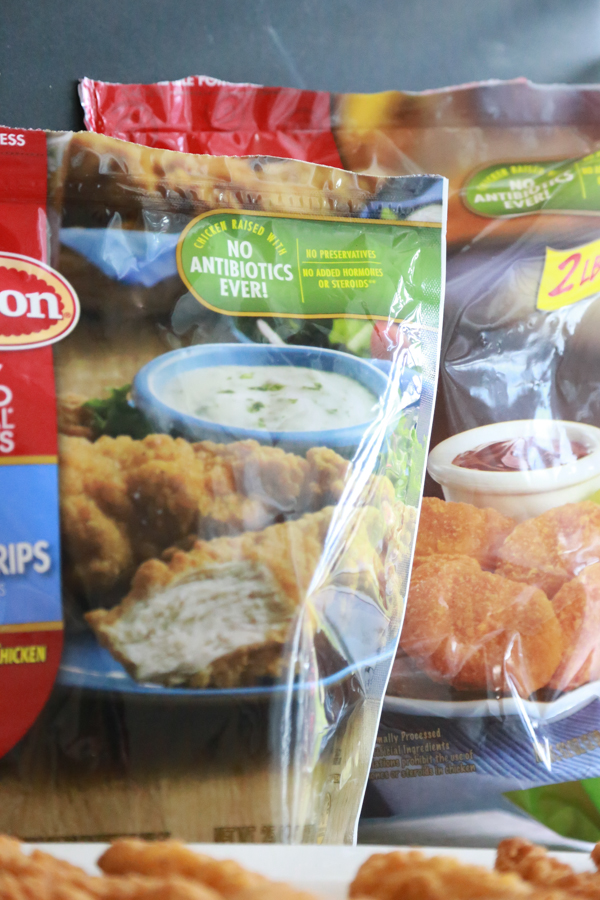 I'm not too prideful to admit that I take help when it's offered. I've learned that to be the best me I can be, sometimes that means taking help from others. At the end of the day, my kids don't care if I made dinner entirely from scratch or if I bought it premade from the store. All they care about is that their little tummies are full when they lay their head on their pillows at night.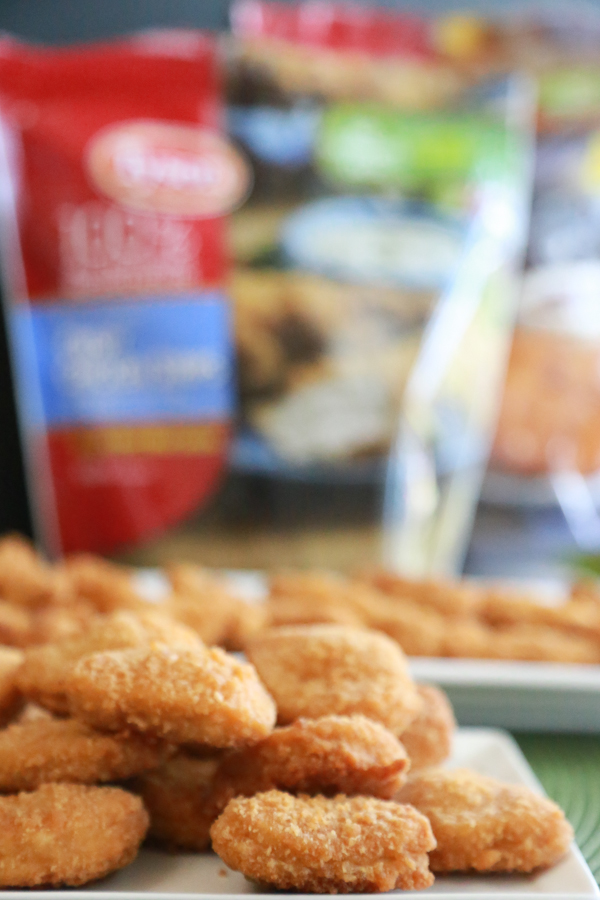 My kids love to dip their food and a quick way to give them something beyond ketchup or barbeque sauce is this homemade Chicken Dipping Sauce. It's so simple to make but it tastes so good. Most of y'all probably already have everything on hand to make it, too.
(And it's not just for chicken. You can use for fries, toast, or anything really.)
Chicken Dipping Sauce

Chicken Dipping Sauce
Ingredients
1/2 cup mayonnaise
1/4 cup ketchup
1/4 teaspoon Worcestershire sauce
1/4 teaspoon garlic powder
1/4 teaspoon salt
1/2 teaspoon sweet relish
Instructions
Combine all in ingredients into a small bowl and stir until combined.
Serve immediately or keep refrigerated until serving.
There's definitely nothing wrong with a traditional dipping sauce like ketchup, ranch or barbeque, but this homemade Chicken Dipping Sauce just gives everyone another option to choose from. And if your family is anything like mine, options are good.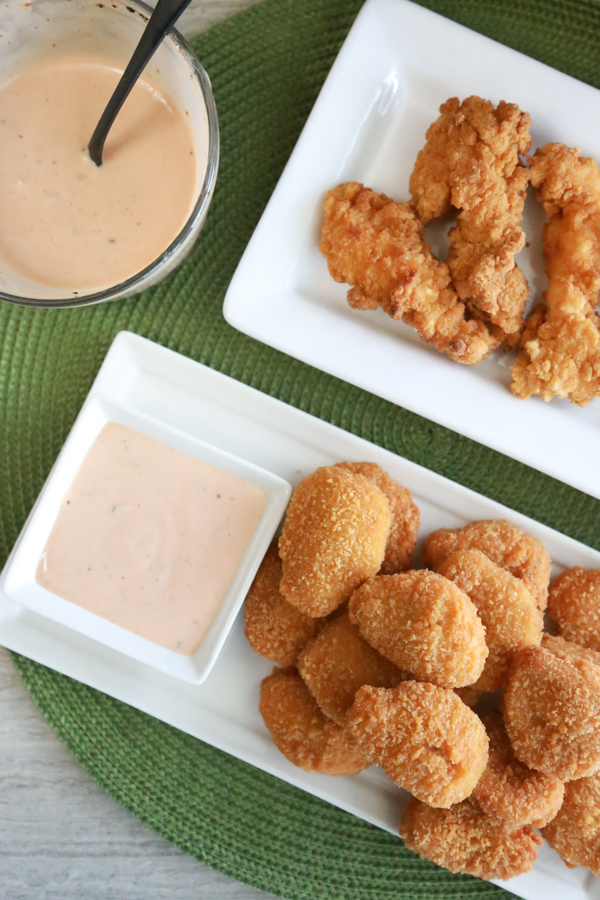 Because of some of the ingredients, this is a dip that you'll need to keep refrigerated. If you don't use the entire batch (it's makes at 3/4 cup), put it in an airtight container and it will last a week or so in the refrigerator. It might last longer; we've just never had any last that long to test. If you test it, let me know so I can update the post.