I never knew asparagus could taste so good, y'all. But it turns out, that when you wrap an asparagus spear in prosciutto, it's pretty darn amazing! Scroll on down to see how easy it is to make Easy Prosciutto Wrapped Asparagus.

To be completely honest here, I liked asparagus to start with. But by adding prosciutto, wrapped neatly around each spear, the taste is completely mind-blowing and incredibly satisfying.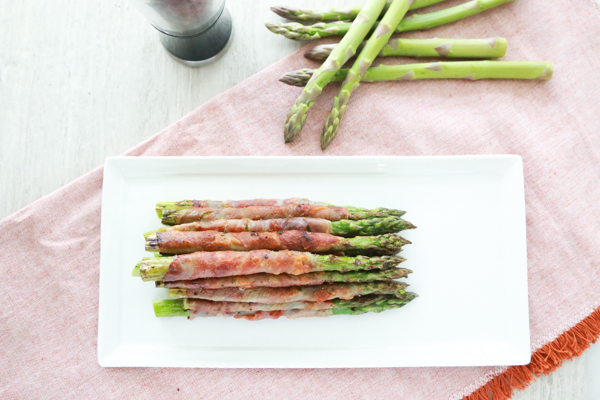 While I wrapped prosciutto around each spear, you could also bundle the asparagus in bundles of 3 or 4 and wrap them that way. But, I love the flavor and saltiness of each spear wrapped in prosciutto.
Easy Prosciutto Wrapped Asparagus
Easy Prosciutto Wrapped Asparagus
Ingredients
1 lb asparagus, with ends trimmed
6 oz sliced prosciutto, cut in half longways
1 tablespoon olive oil
fresh ground black pepper to taste
Instructions
Wrap each asparagus spear with halved prosciutto slices. Leave the top of the spear unwrapped. Repeat until all asparagus is wrapped. Sprinkle black pepper over the top of the spears.
Heat olive oil in a large skillet over medium heat. Put asparagus into the pan and cook for about 5 minutes, making sure to turn spears frequently to brown all sides.
Once all sides are browned, serve immediately.
With the holidays coming up, it's time to start working on the holiday menu. This recipe makes for a quick, easy, and elegant side dish or appetizer. My entire family loves these Easy Prosciutto Wrapped Asparagus, even my sometimes picky children. You really can't go wrong with the amazing combination of flavors here.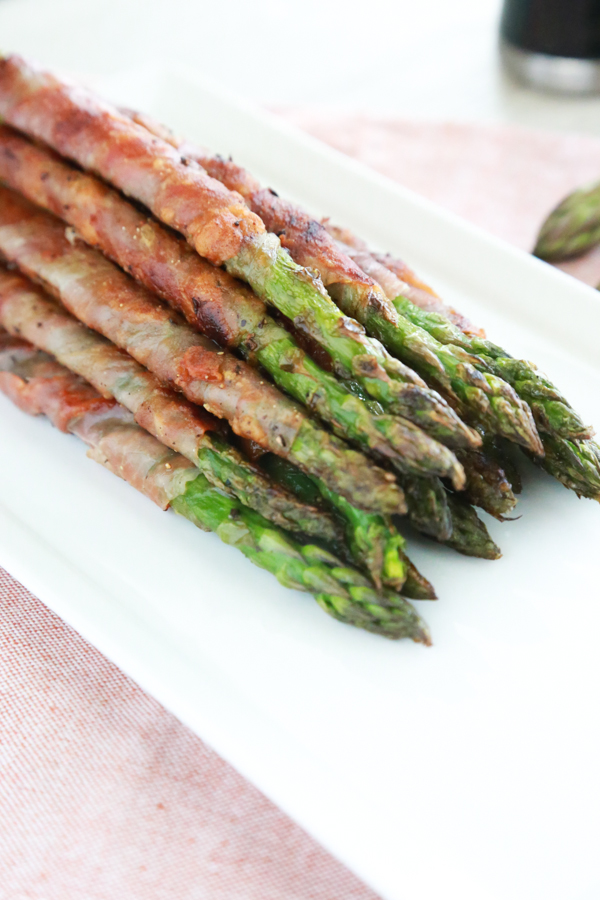 When getting your ingredients for Easy Prosciutto Wrapped Asparagus, look for asparagus spears that are on the thicker side. You don't want the pencil thin spears because they will cook too quickly and become mushy. The thicker spears are the way to go.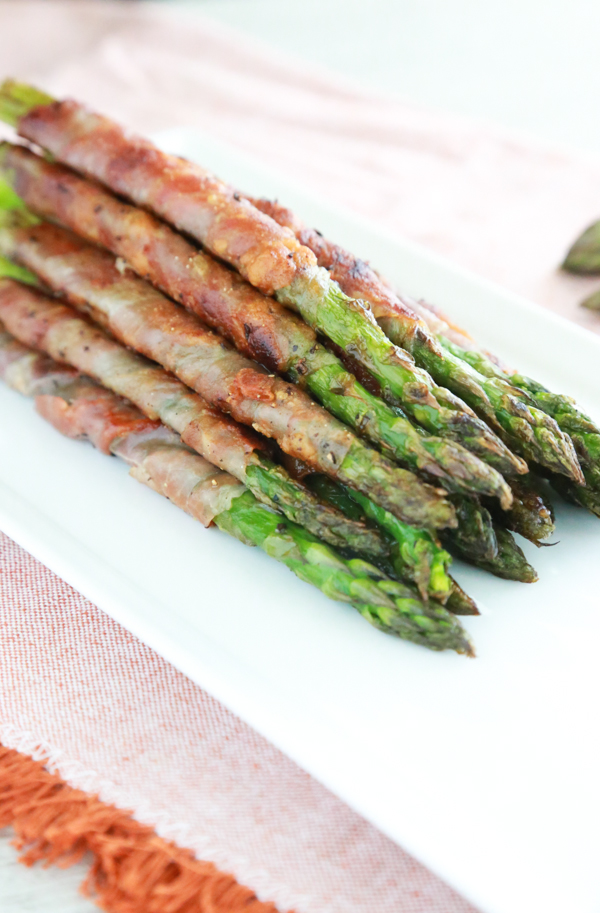 While cooking Easy Prosciutto Wrapped Asparagus in the skillet, make sure you keep turning the spears so that the prosciutto gets crispy on every side. That's the secret to getting incredibly delicious and crispy Prosciutto Wrapped Asparagus.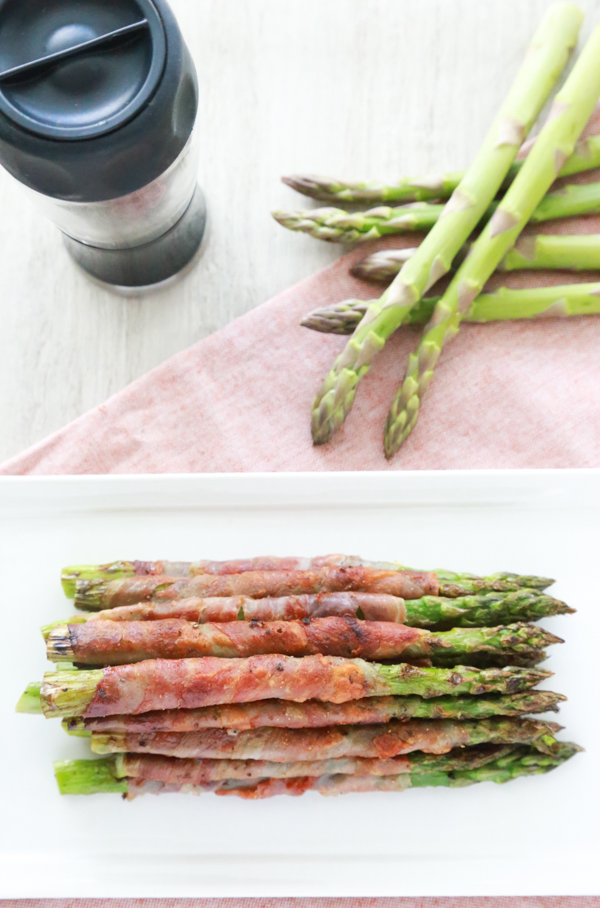 You could also cook these in the oven, but when the holidays roll around, my oven is usually occupied with pies, turkeys, stuffing, and more, that I wanted a way to whip these up without using the oven. If your stovetop is full, feel free to throw in the oven on a foil-lined baking sheet.
Need more asparagus recipes? Try this Lemon Pepper Asparagus!