These Cheddar Broccoli Rice Balls are the ultimate appetizer perfect for any occasion.
This post is sponsored by Mirum, but opinions expressed are my own.
One of my resolutions for this year is to cook more homemade meals. I admit that I've been guilty of taking the easy way out and just picking up something while we're out and about. But with tasty recipes like these Cheddar Broccoli Rice Balls, eating at home isn't such a bore anymore.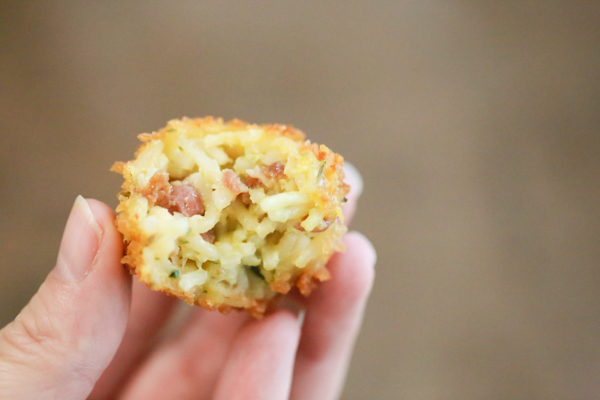 Since we've been eating at home more, I know it's important for me to keep things exciting for everyone. I don't think anyone wants to eat the same things all the time. To keep us all on track with our resolutions, it's crucial that I mix things up and throw in some changes that the family isn't quite expecting.
Enter these Cheddar Broccoli Rice Balls, y'all!
Everyone LOVED these homemade rice balls so much that I've had to make them over and over. So much for mixing it up, right? Each time I've made these, there hasn't been a single one left on a plate. And rightly so – they ARE that good. But don't take my word for it – try them yourself! If you decide to try them, please leave me a comment and let me know what you think.
(I changed the recipe up some to make it to our liking, but this is the original recipe if you want it.)
I'm really so excited for you to try these! If you decide to try them, make sure you come back and let me know how you liked them! Share on social media using the #MixItUpMonday and #SamsClub hashtags. I can't wait to see what you make – I can always use some inspiration!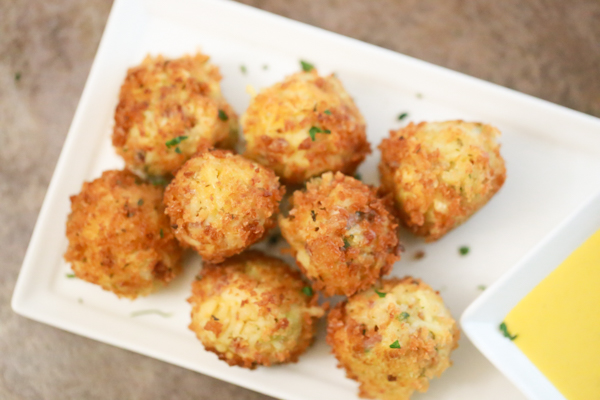 I love these Cheddar Broccoli Rice Balls because it really speaks to the versatility of Knorr Rice Sides. This recipe is a great way to mix it up by offering your family flavors they love in a new, different and exciting way.
Introducing one new meal every week is a great way to introduce your family to different things. It doesn't have to be a big, extravagant meal. These Cheddar Broccoli Rice Balls are a perfect example. Alone they're not an entire meal, but they're a tasty side dish or appetizer.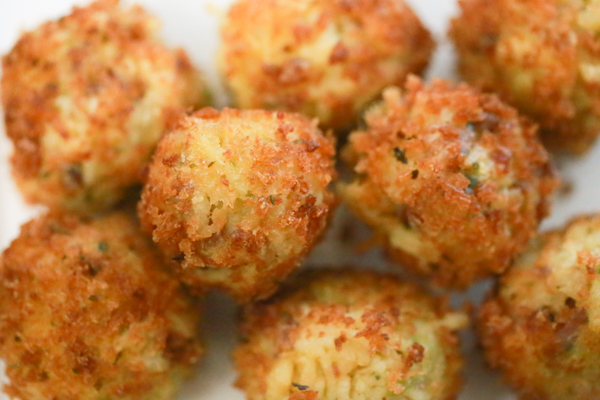 I know that you've probably already settled on your new year resolutions for this year, but what's one more, right? I challenge you to begin each week with something new. Each Monday I'm going to "Mix It Up" and make my family a dish we've never had before.
Talk about a GREAT way to introduce 52 new meals to your family! Just think about all the additions you'll get to add to your meal rotations. You'll be a Michelin chef before you know it.
Don't lose this recipe. Pin it to your favorite side dish or appetizer board on Pinterest so that you won't lose it. Also, I want to be friends. Make sure you're following me on Pinterest.
I'm all about getting in and out of store as quickly as possible – I'm a busy mom and business owner. Taking advantage of Club Pickup or Scan and Go has come in handy more times than I can count, y'all. Having the flexibility of shopping online and picking up my groceries without walking through a single aisle is such a time saver. And if I absolutely must go to the store because something isn't available with Club Pickup, I can bypass the line with Scan and Go. All you need to do is download the app, scan the barcodes while you're shopping, pay via the app, and show your e-receipt on the way out. Easy peasy, right?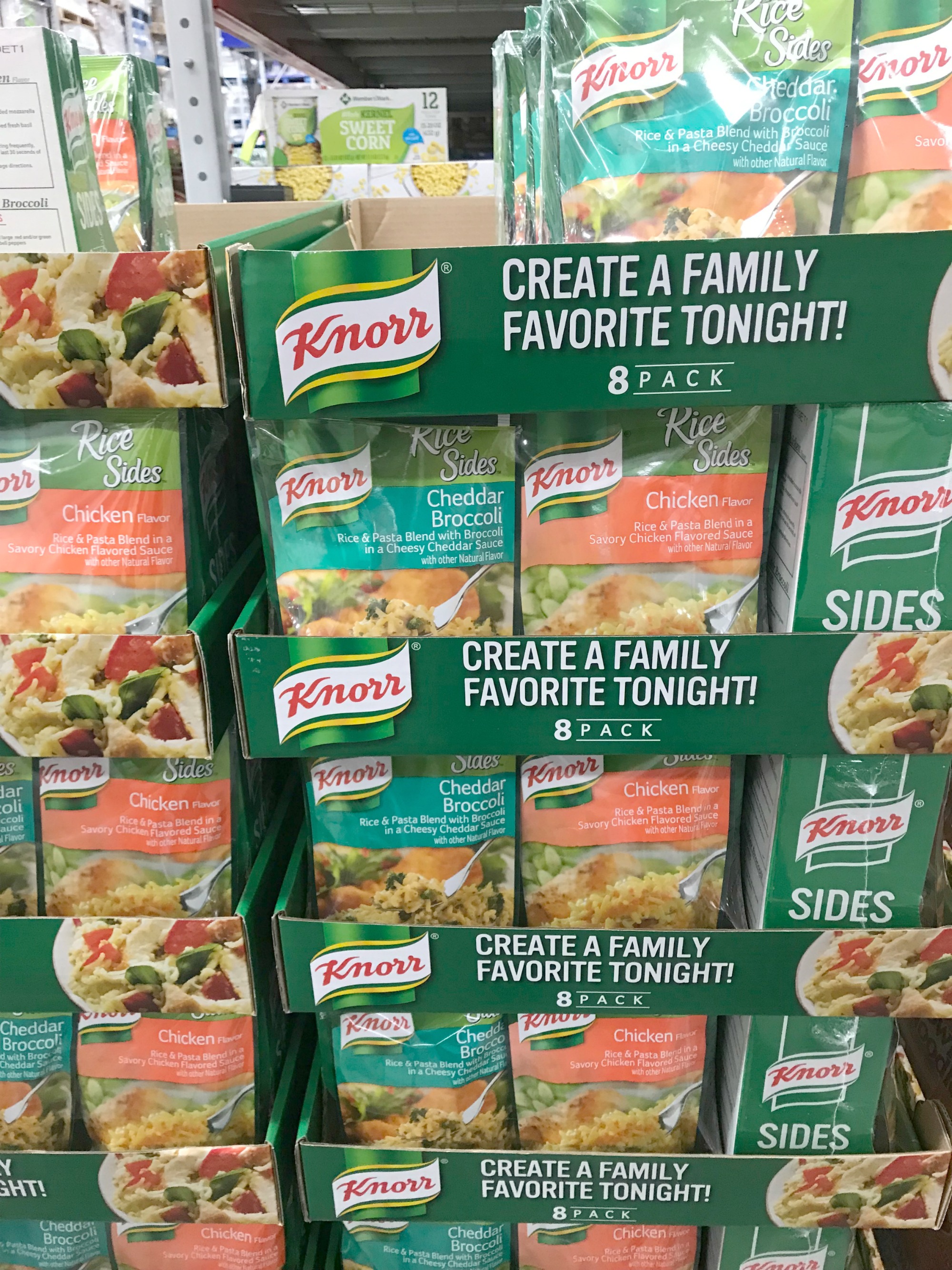 Cheddar Broccoli Rice Balls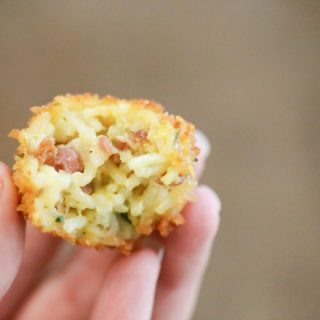 Cheddar Broccoli Rice Balls
Delicious, easy to make Rice Balls filled with a punch of flavor.
Ingredients
1 package Knorr Rice Sides - Chicken flavor Broccoli
2 cups water
1 tablespoon butter
1 cup bacon bits
1/2 cup shredded cheese (choose your favorite cheese)
1 cup all purpose flour
2 eggs, lightly beaten
1 cup panko
1 teaspoon chopped parsley
2 cups vegetable oil
For Honey Mustard Dipping Sauce
2 tablespoons Dijon mustard
2 tablespoons yellow mustard
2 tablespoons honey
2 tablespoons plain greek yogurt
a pinch of salt and pepper
Instructions
Prepare Knorr Rice Sides according to the package directions. While this is cooking, arrange flour, eggs and panko into 3 separate shallow dishes; set aside. Once done, remove from heat and allow to cool slightly. Stir in bacon bits, cheese and parsley. Use a cookie scoop to scoop and roll rice mixture into a ball with your hands.
Gently coat rice balls in flour, egg, and then panko.
Heat oil in large nonstick skillet over medium high heat and cook rice balls, in batches, turning frequently, until golden brown, about 1 minute.
Serve, if desired, with Honey Mustard Dipping Sauce
To make Honey Mustard Dipping Sauce
Whisk all ingredients together until combined. Refrigerate until serving. Store any leftovers in an airtight container in the refrigerator.
Nutrition Information:
Yield:

5
Serving Size:

5
Amount Per Serving:
Calories:

1266
Total Fat:

105g
Saturated Fat:

13g
Trans Fat:

2g
Unsaturated Fat:

87g
Cholesterol:

108mg
Sodium:

942mg
Carbohydrates:

59g
Fiber:

5g
Sugar:

9g
Protein:

24g
So now not only can you by club-sized packs at Sam's Club to save money, you can get a streamlined shopping experience that allows you to be in charge of your shopping experience.
Want more tasty recipes? Check out these: