If you're still going strong in your resolutions for the new year, you're probably missing out on chips. But you don't have to miss that crunch with these delicious Homemade Snap Pea Chips.
I admit that I'm a self-proclaimed lover of chips. There's just something about that crunch that makes potato chips oh so good! But y'all, I'm trying to drop some pounds this year so I know that eating an entire bag of potato chips isn't good for me. Since I'm still craving that crunch, I've opted for other ways to satisfy the craving, like with these Homemade Snap Pea Chips.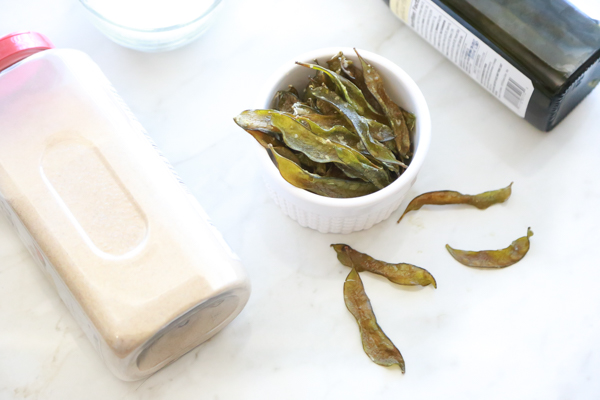 Y'all, these are so good! Like, for real, so good.
Homemade Snap Pea Chips
I know the art of taking things that are good for you and turning them into a chip has been around for ages. This is definitely nothing new, but for those of us who need a healthier alternative to our beloved potato chips, these Homemade Snap Pea Chips are a dream come true.
I know some recipes for Snap Pea Chips call for a dehydrator, but this recipe doesn't need one. If you have an oven, you're good to go.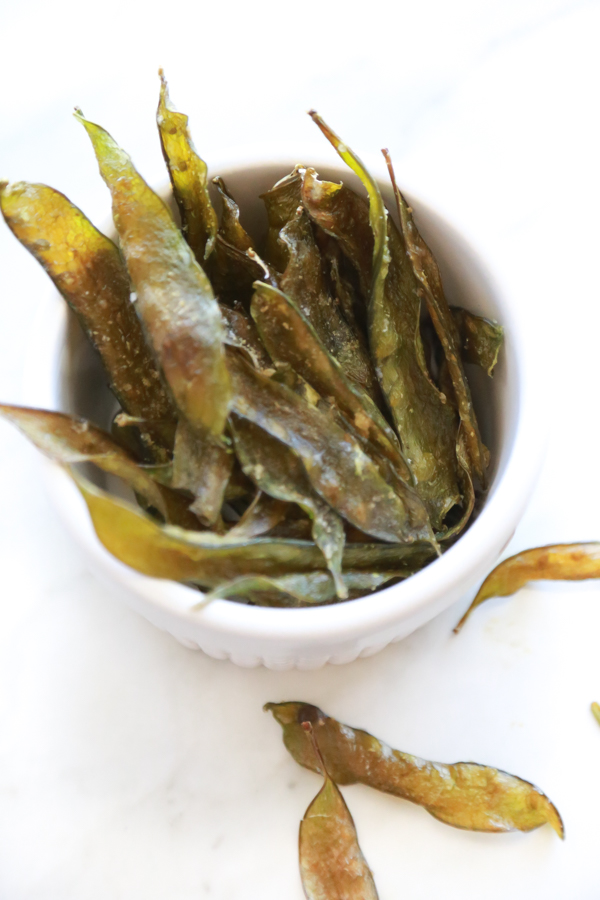 Whether you're on a vegan, paleo, or budget friendly diet, these Homemade Snap Pea Chips are absolutely perfect for you!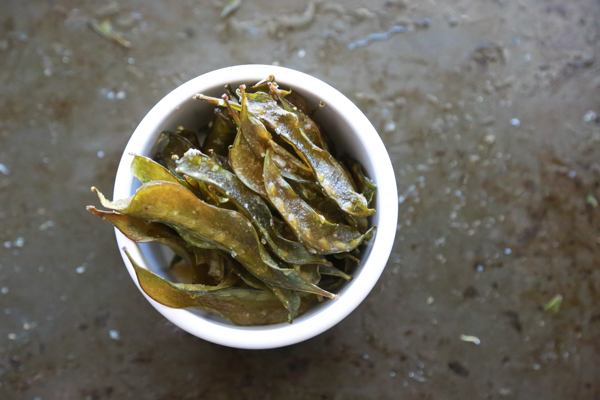 Since we've joined a local CSA, we are getting more fresh, organic vegetables than we know what to do with. This has caused us to think outside of the box to get all these extraordinary veggies used up before they go bad.
The idea of Homemade Snap Pea Chips came to me while my daughter and I were making a batch of Kale Chips using kale from our weekly CSA box. I wasn't sure how they would turn out, but boy am I glad we gave it a shot.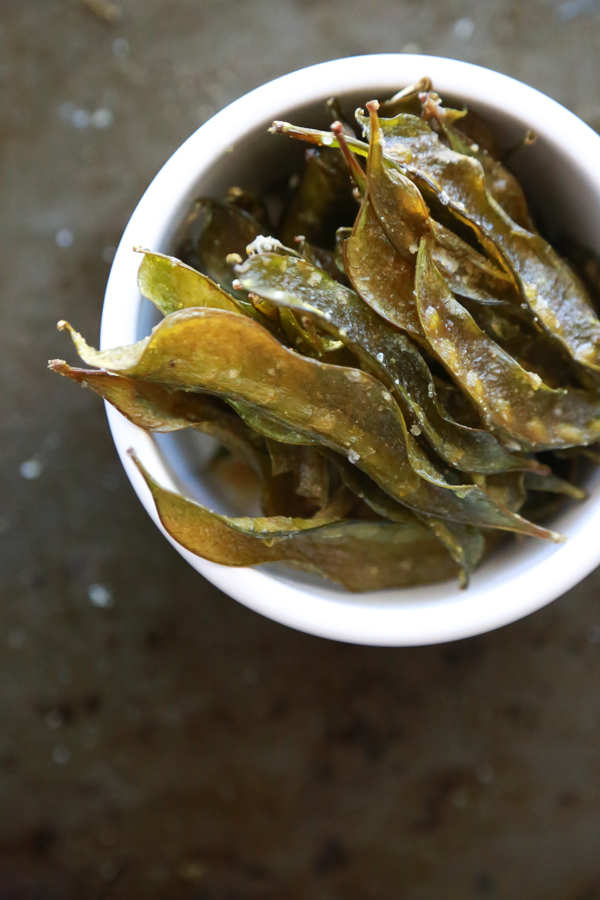 They really are so good, y'all. Even if you don't like snap peas, I think you'll like these.
Homemade Snap Pea Chips Recipe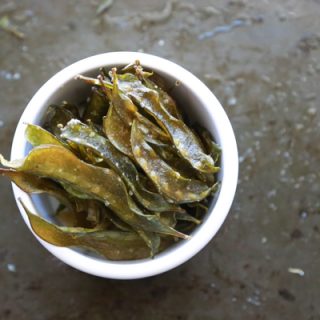 Homemade Snap Pea Chips
Total Time:
4 hours
5 minutes
Take your snap peas from blah to wow with this easy to follow Homemade Snap Pea Chips recipe.
Ingredients
2 cups fresh snap peas
1 teaspoon extra virgin olive oil
1/4 teaspoon salt
1/4 teaspoon garlic powder
Other Items Needed
Instructions
Wash snap peas under cold water. Lay snap peas on a paper towel and blot off any extra water using another paper towel.
Transfer snap peas to a bowl. Drizzle olive oil over the top and sprinkle salt and garlic powder over the top. Toss to coat snap peas, either with your hands or with a spoon, and then place onto a baking sheet.
Set the oven temperature to 170° F and place the tray of snap peas into the oven on the center rack. Using the ball of foil, prop the oven door open about 1 inch.
Bake 3 - 4 hours or until the snap peas are dried and crispy.
Notes
If you need these quicker rather than later, you can make these quickly using a higher temperature in the oven. If going this route, heat oven to 350° F and bake for 15 minutes, flip the snap peas, and bake for an additional 15 minutes. Watch them really closely so that they don't burn.
Nutrition Information:
Yield:

4
Serving Size:

1
Amount Per Serving:
Calories:

44
Total Fat:

1g
Saturated Fat:

0g
Trans Fat:

0g
Unsaturated Fat:

1g
Cholesterol:

0mg
Sodium:

136mg
Carbohydrates:

6g
Fiber:

2g
Sugar:

3g
Protein:

3g
Don't forget to pin these Homemade Snap Pea Chips to your favorite healthy eating Pinterest board. If we're not friends on Pinterest, I'd love to be. Follow me when you get the chance. I pin some really yummy things pretty much all day long.