One thing I know for certain is that outdoor fun for kids has changed over the years. My brother and I were forced to find things to keep us busy if we didn't want to be bored. Now, kids just hop on a device and get lost for hours in a virtual world.
But I don't want that for my kids. I don't want my kids being entertained by the digital babysitter. I want them outside soaking up that free Vitamin D, exploring nature, and learning through creative play.
Nevertheless getting the kids outside to play is getting more and more difficult.
Outdoor Fun for Kids
I truly believe that if we make the outdoors fun for kids, they'll want to be outside. The question on every parent's mind that has kids that don't want to go outside – how do you make the outdoors fun for kids?
Outdoor fun for kids can be whatever your child truly enjoys. This will vary depending on your child's interest. The key to finding quality outdoor fun for kids is to experiment and not give up.
It's easy to get disheartened when they're begging to go inside and play. But keep on introducing new ideas and new opportunities to experience the outdoors.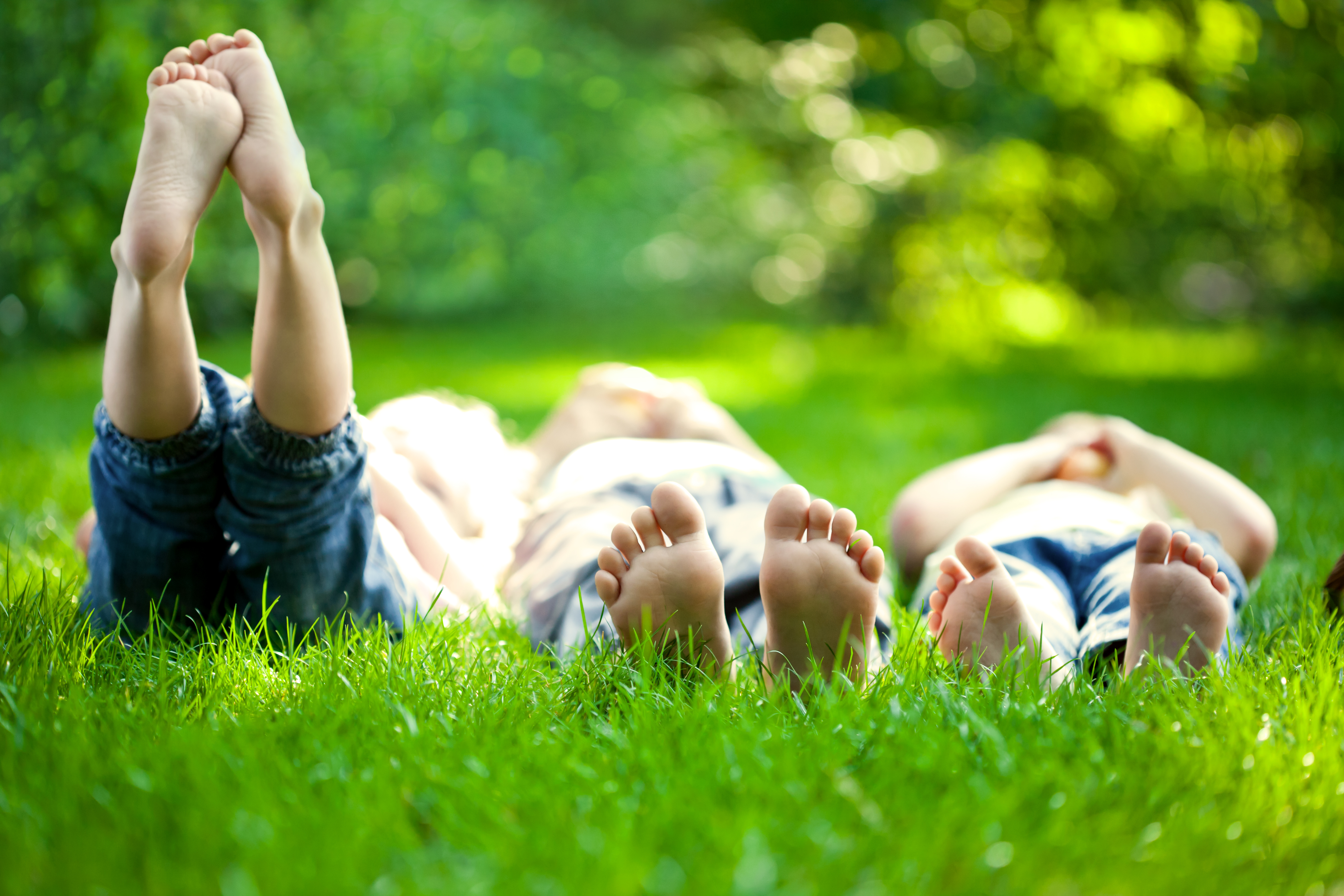 Benefits of Outdoor Fun for Kids
Simply being outside gives your children the opportunity to develop physical skills, get some fresh air and healthy exercise. Outdoor fun helps kids burn energy, stay healthy and enjoy the sunlight with enough space to roam, explore and get creative. Indoor play just doesn't have the same benefits.
Outdoor fun allows kids to be kids. They have the opportunity to run freely, explore the great outdoors, scream & yell, and get as messy as they want.
Being outside as a family, spending quality time together provides a fun and safe environment for the entire family to embrace a healthy, happy and active lifestyle.
Even More Benefits to Playing Outdoors
In addition, playing outdoors offers kids an opportunity for learning and creative play. As a homeschool parent, I fully see and realize the importance of my children being outside and learning through nature. Being outside helps kids learn how to interact with nature and living things.
It also encourages children to be social with neighborhood kids. These social interactions are great for building courage and confidence that will help them throughout their lives.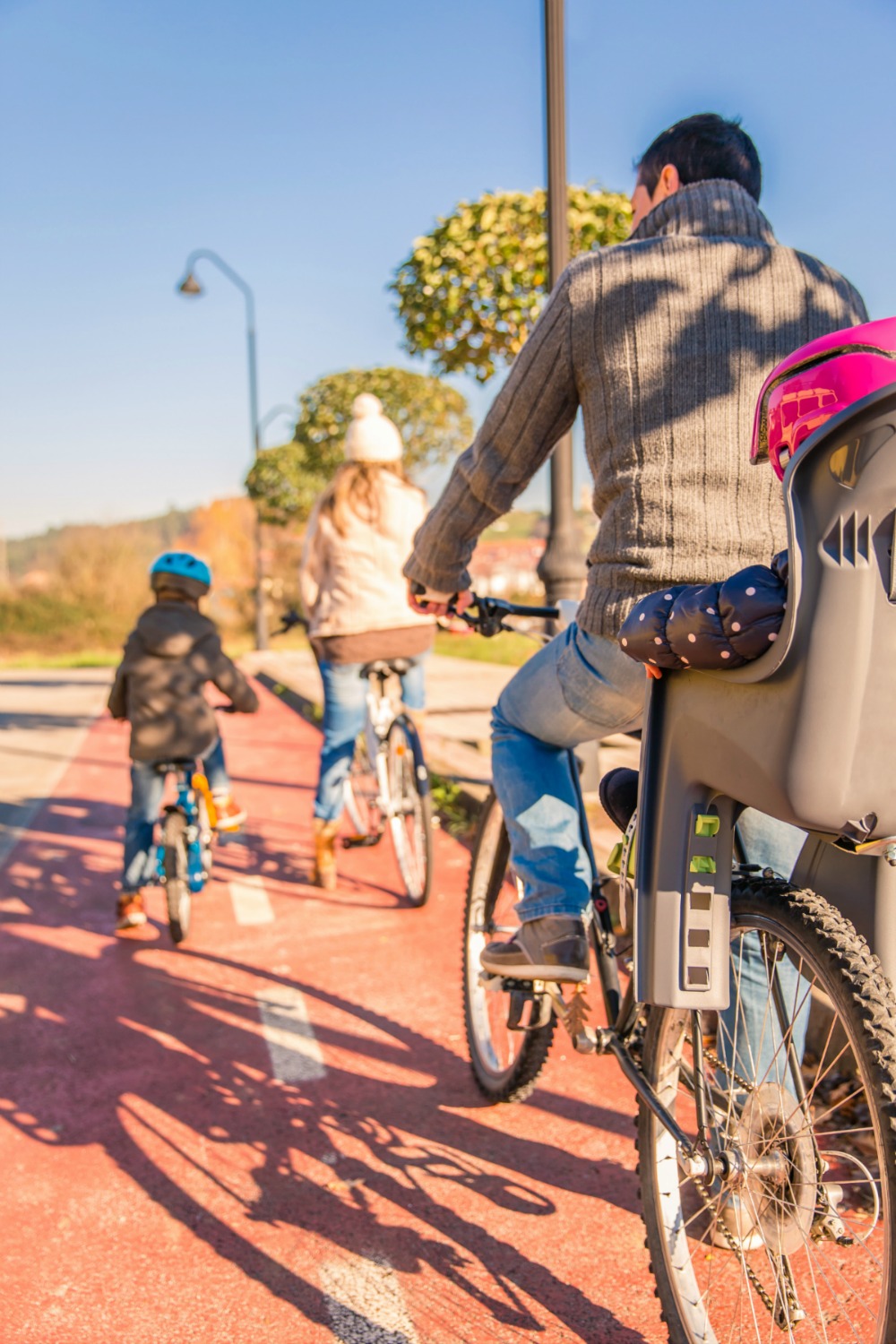 Outdoor Fun for Kids Ideas
Make a Summer Sunflower House: This is a genius idea and one that I'm jealous I didn't think of first. By planting sunflowers in a large circle you can create the perfect outdoor space for relaxing and being one with nature. It doesn't take long at all for the sunflowers to grow tall and strong letting children see the benefits of their labor pretty quickly. Grab some blankets, some baby dolls, and some books, and enjoy a summer sunflower house.
Play Trampoline Games: There are so many games to play while on a trampoline. Sharla, over at The Chaos and the Clutter, shared a bunch of ways to have fun on a trampoline. Check out Poison Balls – that looks like a fun one. If you're looking for a safe trampoline option, check out Springfree Trampoline! It's the only trampoline proven to be safe and recommended by two independent bodies, including CHOICE® in Australia and Consumer NZ, and has patented safety design that eliminates all significant risks associated with trampoline injuries to keep the kids safe while they play! Check out Springfree's trampoline safety tips here!
Build an Outdoor Musical Wall: Hit those garage sales and pick up old kitchen gadgets to make an outdoor musical wall. Recycle aluminum cans to make an elaborate outdoor drum set. Using some reclaimed wood would make this a very inexpensive way for your kids to enjoy being outside.
Make a Bean Bag Launcher: Enlist the help of your children to make a DIY bean bag launcher for loads of outdoor fun. See how far you can launch a bean bag. Make it a friendly challenge and see who can make the bean bag fly the highest.
Build a Tire Climbing Tower: Encourage your children to be outdoors with this super fun DIY using used tires and wooden posts. For older children you could go 4 tires high, and for younger children 2-3 tires is probably best. This is a great way to get the kids outside and active all at the same time. If you live in a neighborhood with an HOA it may not be possible to have one vertically, but what about making one that lays on the ground horizontally that they can climb through?
Build a Climbing Wall: I'm sure you are familiar with rock walls, right? You can make a smaller version of this right in your backyard. Making a climbing wall is a little labor intensive, but it's a great option for smaller backyards because of its smaller footprint. I can see the kids playing on this wall for hours.
Make a Skateboard Swing: Oh my gosh, y'all – this would be so much fun – for adults, too! We have some skateboards that the kids don't use anymore and this would be a great way to put them to use again. Who is going to join me in making a skateboard swing?
Make a Water Balloon Launcher: We live in Texas and it gets pretty brutal here during the summer months. Being able to have an extremely fun way to play with water is sure to get the kids outside. This DIY water balloon launcher will make outdoor fun for kids during the summer a lot more bearable.
Build a DIY American Ninja Warrior Inspired Obstacle Course: All the neighborhood kids will be at your house to play on this inspired obstacle course. Put all those leftover wood pallets to use.
Play Bike Games: Riding a bike is fun. But what about bike games? Yep, there's such a thing. How about some Leap Frog on your bike? Or a game of Slow Motion? Bike games are a great way to add a little more fun to a bike ride.
With all of these fun, outdoor activities, your family can experience hours of outdoor fun for kids.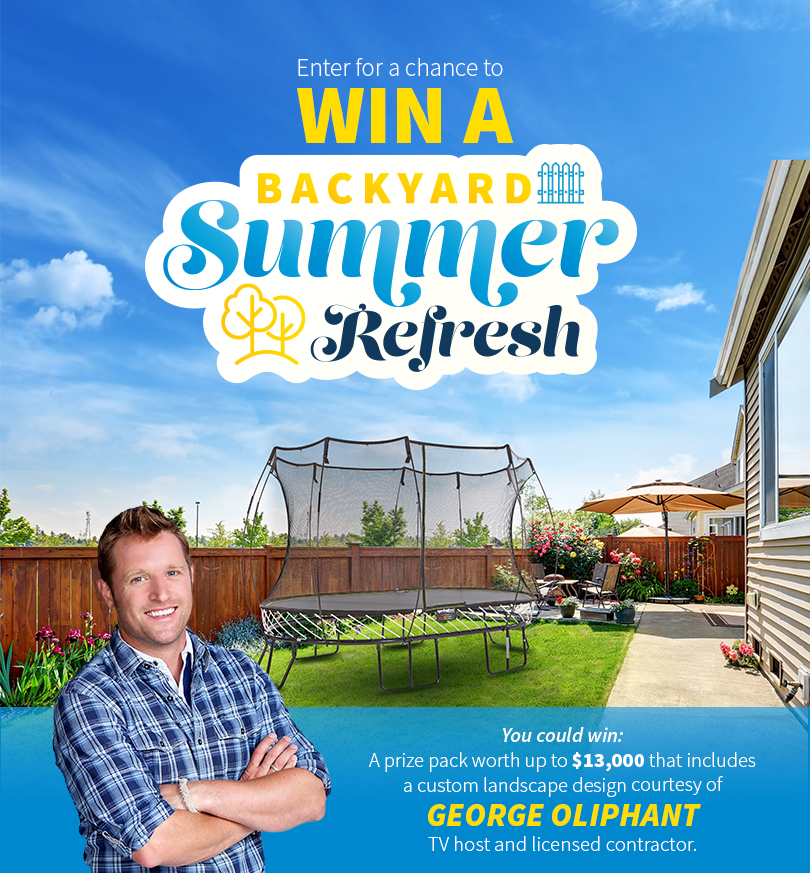 This post is sponsored by Springfree Trampoline.
I'm proud to be partnering with the folks at Springfree Trampoline and KaBOOM! to help motivate families to get outside and enjoy fun outdoor activities together! To give you a little background, Springfree Trampoline is the world's safest, highest quality and longest lasting trampoline (plus a 10 year warranty!), creating exceptional value for getting kids outside while giving parents peace of mind. KaBOOM! is a national non-profit dedicated to bringing balanced and active play to the daily lives of all kids. The two companies have partnered together with George Oliphant, host of George to the Rescue, in search of a deserving family to win a Backyard Summer Refresh Giveaway. If your backyard is in need of a makeover, you'll definitely want to enter to win this prize, y'all.
The grand prize is worth up to $13,000 and includes a custom landscape courtesy of George Oliphant, television host and licensed contractor, a Springfree Trampoline, Strider Bikes and Strider Race Course, Vegetable Garden Makeover by Burpee, Plae Shoes for the entire family plus materials and labor for the refresh.
Nine secondary Springfree Trampoline and Strider 12 Sport Bike prize packs are also available and have an approximate retail value of $2,300.
If you want to enter the Backyard Summer Refresh Giveaway or want to nominate a deserving family, click here.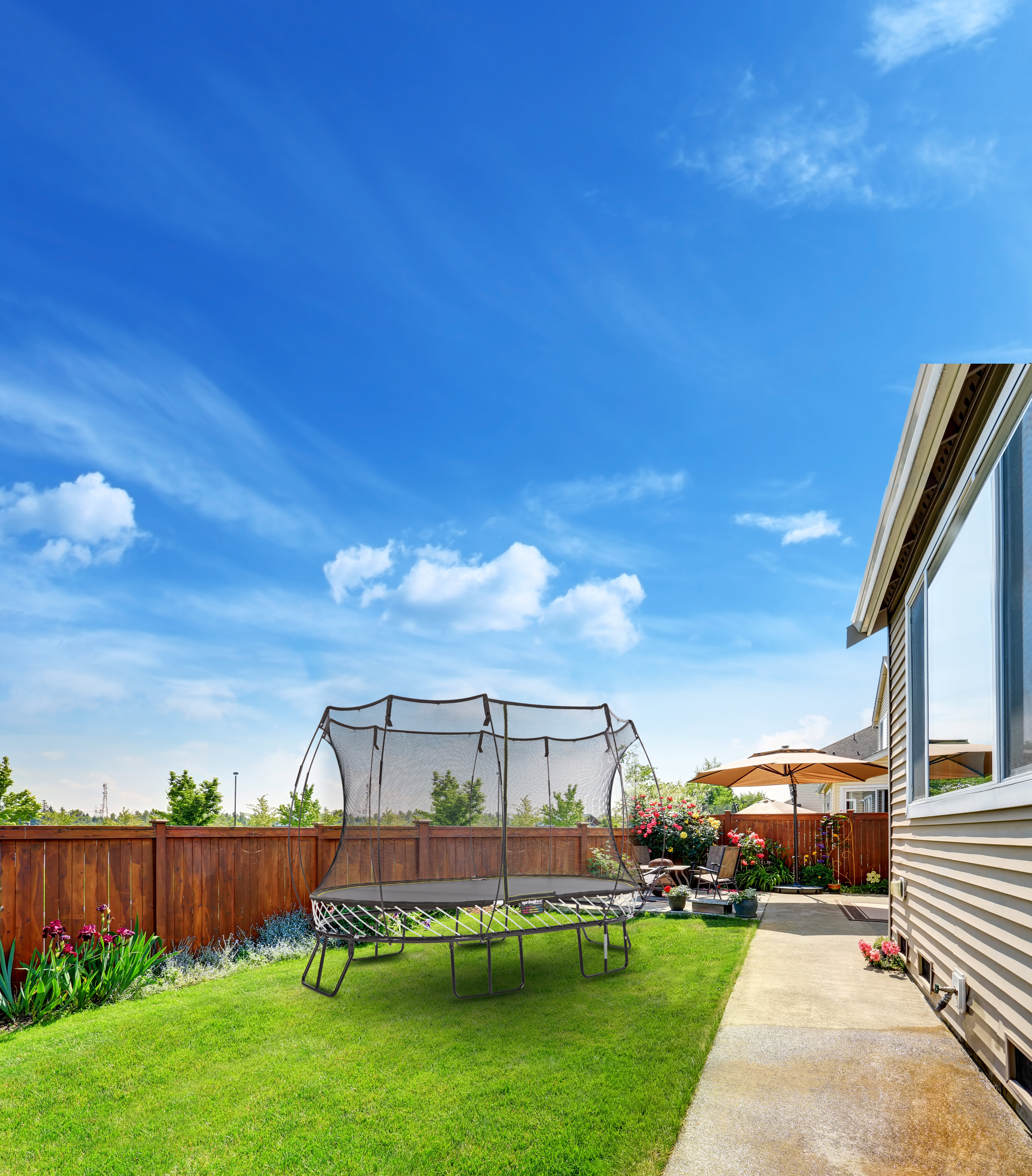 With all the different ways to enjoy the outdoors included above, there isn't any reason for our children to be stuck indoors on their devices. The outdoors is calling us to experience all it has to offer. Will you experience all this outdoor fun for kids?
Don't forget to pin all these ways to get your kids outside to play to your favorite Pinterest board.