Donating non-perishable foods to your local food pantry is a great way to help support your local community. For a limited time you can make food pantry donations go further when you purchase select Unilever food items at your local Walmart.
This is a sponsored post with Mirum. As always, all thoughts and opinions are my own.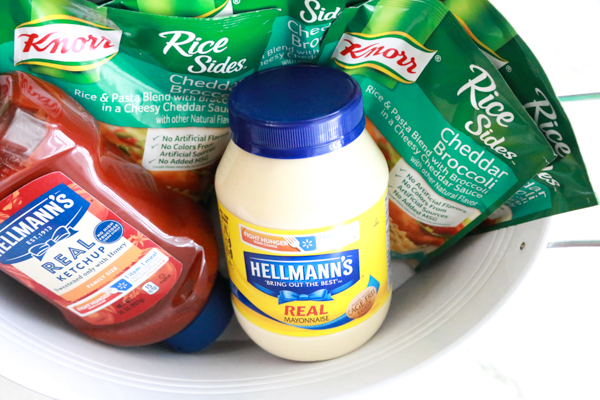 It's been an ongoing goal of mine to teach my children that helping others is such a powerful thing to do. Not only is it good for the person or people you're helping, but it's good for the person doing the helping.
There really is something so amazing about looking beyond your own needs and desires and meeting the needs of someone else.
How to Make Food Pantry Donations Go Further
Doing good for those in need doesn't have to be a big, overwhelming task. You can start small right now by visiting your local Walmart store! Right now through April 30, 2018, when you purchase participating Ben & Jerry's®, Knorr® and Hellmann's® products from Walmart, Unilever will donate the monetary equivalent of at least 1 meal ($0.10) to Feeding America®.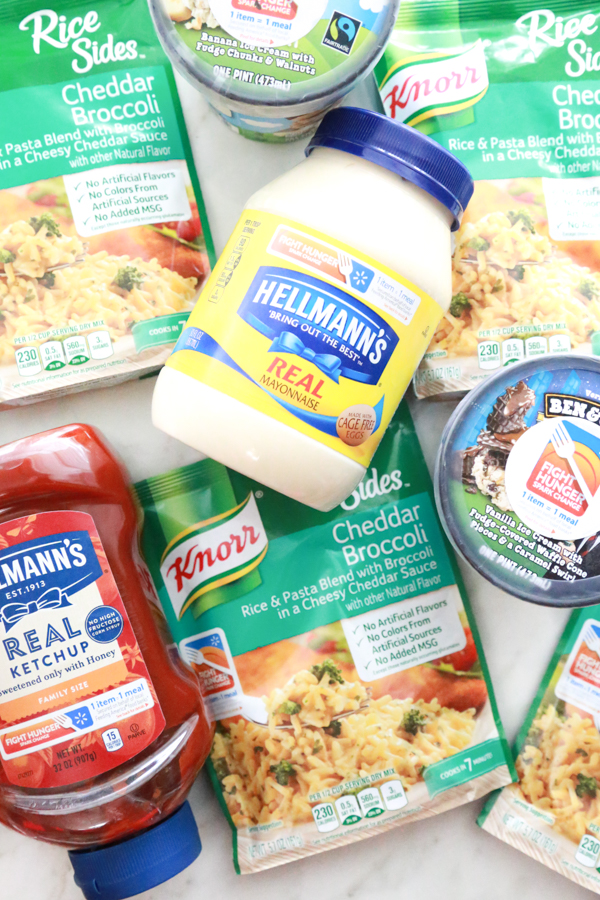 You can feel good about giving back by purchasing the products you already use!
However, we can make this hunger relief program even more impactful by picking up participating pantry items and donating them to a local food shelter in your community.
In other words, easily double your contribution by purchasing items that trigger a donation and then donating those same items to your local food bank.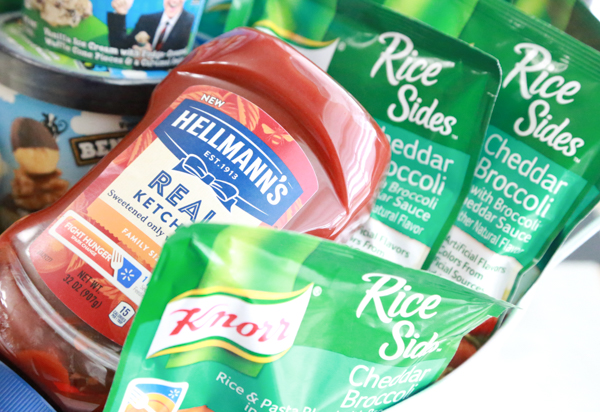 Y'all, this is an amazing opportunity to double the impact in your community and make food pantry donations go further!
Then, as a reward for your amazing and selfless efforts, treat yourself and your family to a couple pints of Ben & Jerry's® ice cream. That way, you will help fight hunger and spark change on multiple levels!
Your help really does matter. No donation, no click, no use of the hashtag is too small! It all makes a difference. To learn more about this program, please click here. For every click of support on the website, Walmart will donate $1.00 to Feeding America.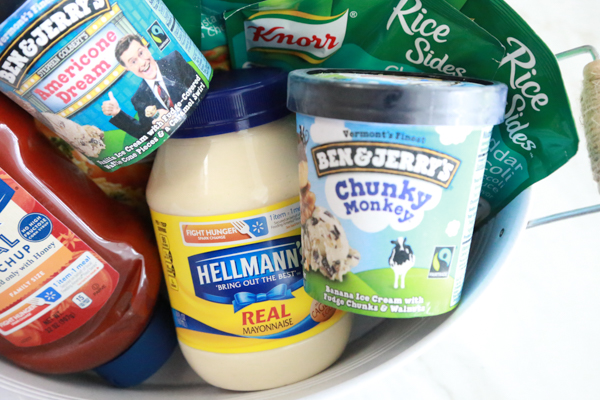 But, there's more. For every traceable post of content with #FightHunger on Instagram, and for every traceable share or retweet on Facebook and Twitter, Walmart will donate $10.00 to Feeding America.
During this year's campaign, Walmart and Feeding America are collaborating with Nextdoor, a private social media network active in 170,000 neighborhoods nationwide. Nextdoor is inviting community leaders, city officials, local chefs, the local food bank, journalists and area neighbors to come together around handcrafted tables made by Neighbor's Table, which will remain as a gift in the community from Neighbor's Table, to discuss how to best combat hunger locally. Following the community gatherings, members of each community are invited to learn more about ways they can take action to help their local food bank and will be encouraged to meet and connect.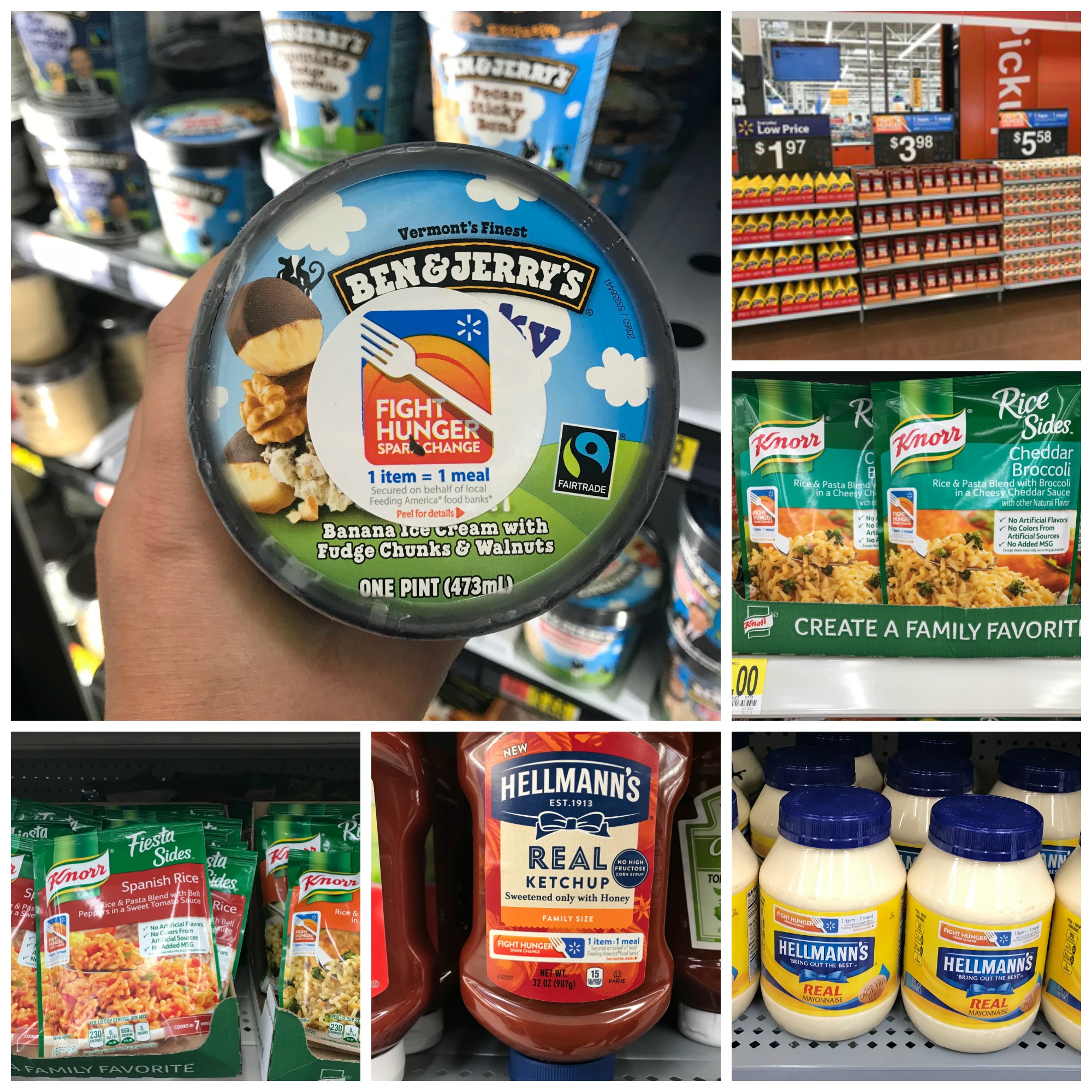 For each participating Unilever product purchased at Walmart from April 2- April 30, 2018, Unilever will donate the monetary equivalent of at least 1 meal ($0.10) to Feeding America®. Visit Walmart.com/FightHunger for details. Unilever guarantees a minimum total donation of $150,000. Maximum total donation: $2,000,000. $1 helps provide at least 10 meals secured by Feeding America® on behalf of local member food banks.