If you've ever been through a hurricane you know that hurricanes bring destruction and devastation. While you can never be entirely prepared for a hurricane, there are some precautions you should take, like these 5 ways to be prepared for hurricane season.
For those who live along the coast, hurricane season brings a lot of what-ifs. While there is nothing that we can do to stop a hurricane from hurling towards us, there are things we can do to lessen the impact that a hurricane has on our family. With all the uncertainty a hurricane brings, I'm certain that the worst thing you can do is not prepare for a hurricane or tropical storm.
Don't take hurricane forecasts lightly. Expect the worst. And please, PLEASE take every precaution you can to ensure your family's safety during and even after a hurricane strikes. This list of ways to be prepared for hurricane season is a great start.
5 Ways to be Prepared for Hurricane Season
Have an evacuation plan. While the wind from a hurricane is strong and violent, it's the storm surge that gives us the need to evacuate. According to the National Hurricane Center, a storm surge is an abnormal rise of water generated by a storm's winds that can reach heights well over 20 feet and can span hundreds of miles of coastlines. It's the storm surge that causes so much damage and destruction. Your risk of storm surge damage will depend on where you live. Even if you don't live in a hurricane evacuation area, it's wise to have an evacuation plan just in case.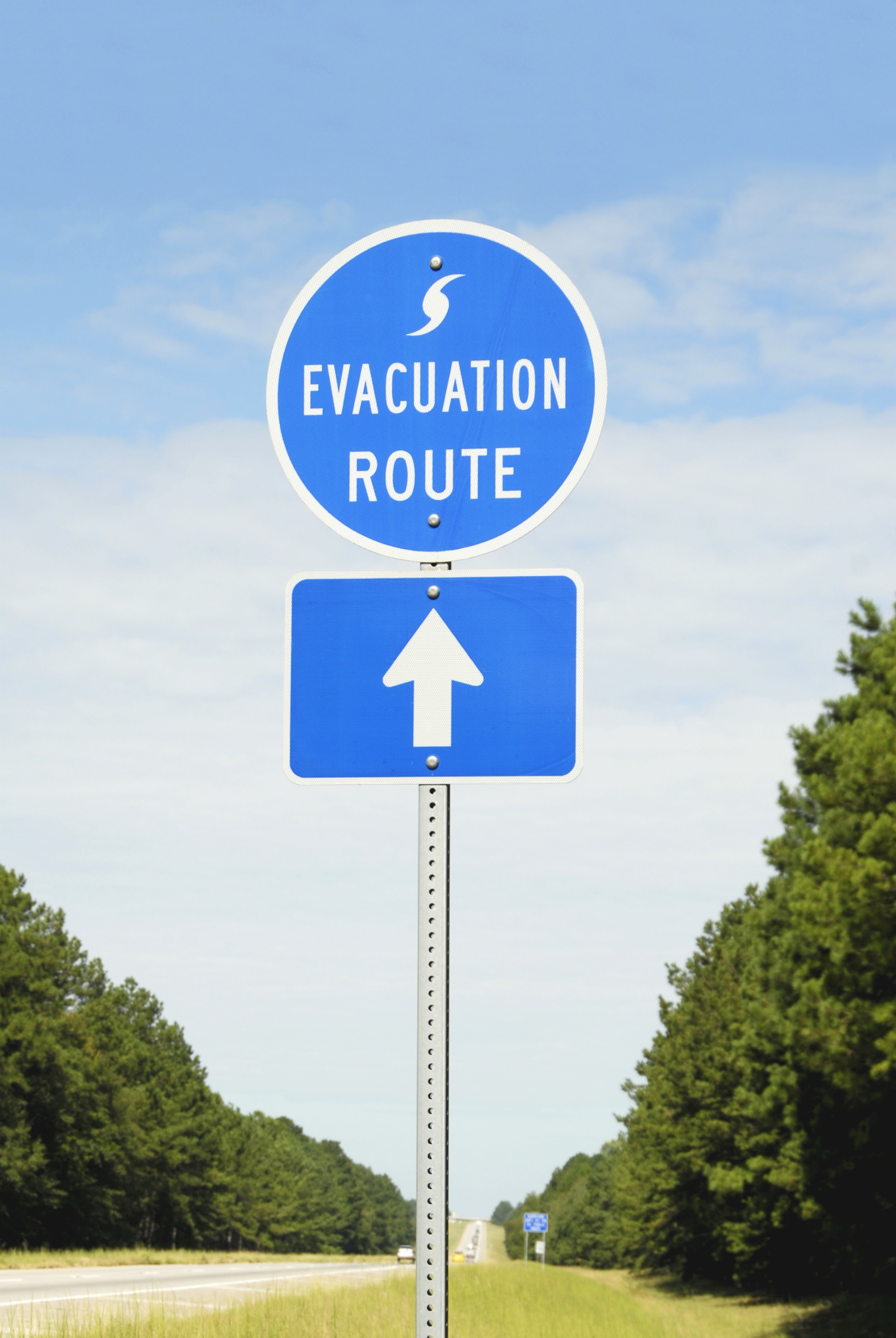 Have an emergency supply kit on hand. Don't wait until there is a hurricane headed your way before purchasing your supplies. You'll save yourself a bunch of frustration and time if you do this in advance. If you wait until a hurricane is headed your way, you'll be waiting in long lines and dealing with a bunch of scared, anxious people. Make sure your supply kit is handy and easy to grab in case you need to evacuate or lose utilities. Some items that should be on your list are batteries, bottled water, battery-operated radio, blankets, and clothing.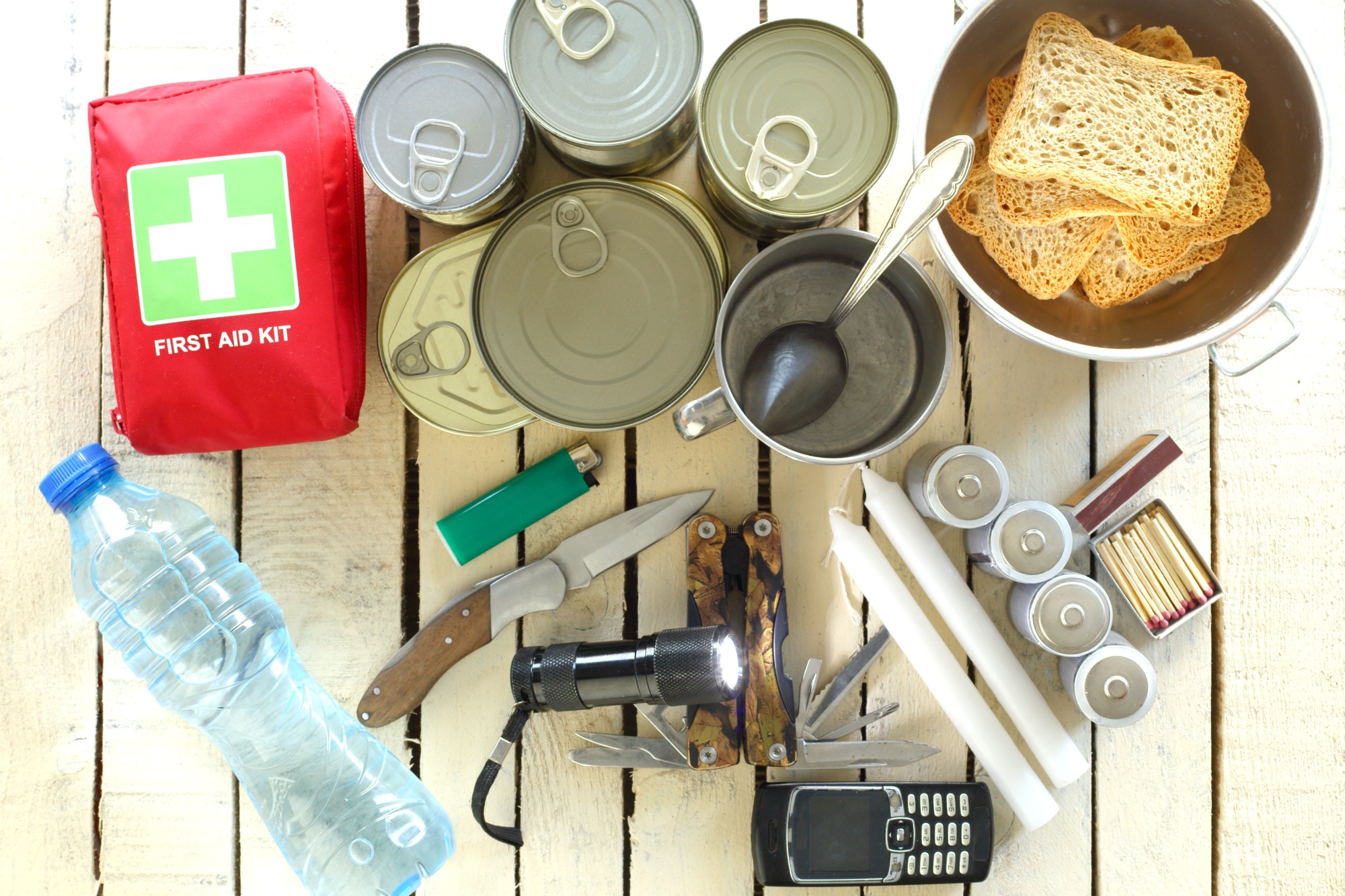 Make copies of important documents and keep them in a safe or safety deposit box. If water gets in your home important paper work and legal documents will easily be destroyed. Make copies of all important documents including insurance policies, wills, social security cards, bank account numbers, etc. You'll also need proof of ownership on anything that could potentially be destroyed by wind or the storm surge like your home, vehicles, and/or boat. Take photos of all your belongings and valuables and keep these in a protected place as well.
Protect yourself as best you can if you're riding out the storm. If a hurricane is headed your way and you don't plan on evacuating, you'll need to take some other precautions. Make sure to fill all the bathtubs in your home with water to ensure you have fresh water in case city water gets contaminated by the hurricane. You'll also need to prepare a small, interior room with plenty of supplies to last several days. It's wise to take all the mattresses in your home to your interior safe room to help shield you from flying debris. If the electricity goes out, having enough bottled water and food (that doesn't need to be cooked) available for at least 3 days for each member of your family is highly important. Fill up the gas tanks in your vehicles and any empty gas cans you have. After a hurricane stations run out of gas quickly and if the damage is substantial enough it will takes days before they'll be able to get another fuel delivery.
Buy a generator. A generator is a machine that converts mechanical or chemical energy into electrical energy. Many times a hurricane will knock out power stations leaving thousands without electricity. Having a generator will give you a source of backup power should your home ever experience a power outage.
The Champion 3800 Watt Dual Fuel generator that I have (that was sent to me free by the brand) is a perfect combination of versatility and convenience. Whether you're weathering out a hurricane or need power for your RV, a generator makes powering your life more convenient than ever.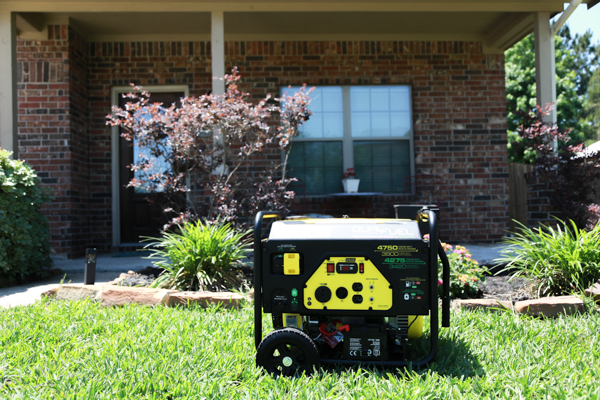 When you're without electricity after a hurricane, you won't have full functionality of your home unless you have a very expensive whole house generator. But even a smaller generator, like the Champion 3800 Watt Dual Fuel generator, can help you while you are riding out the effects of a storm.
While the unit can power the essential items you need in the event of a power outage, it also has enough power to start and run a 15,000 BTU RV air conditioner. You can easily monitor power output and track maintenance intervals with Intelligauge, which allows you to keep track of voltage, hertz and run-time hours.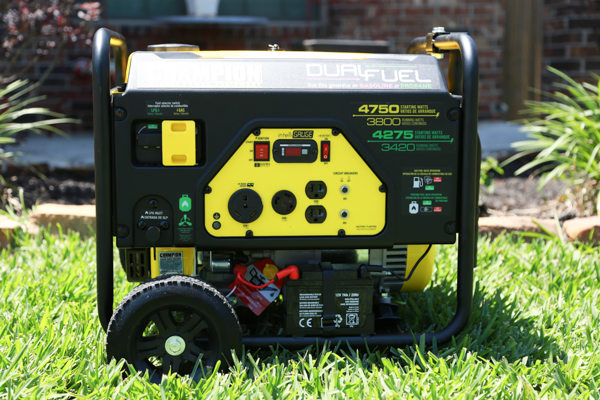 The Champion 3800 Watt Dual Fuel generator is operational right out of the box with either gasoline or propane. The patented fuel selector switch allows for safe switching between the two different fuel sources.
Why is this important? Like I mentioned above, after a hurricane gas stations run out of gas really quickly. And if you find a station that has gas, you'll likely be waiting in line for hours to fill up. Having the ability to also use propane allows peace of mind and more flexibility and convenience.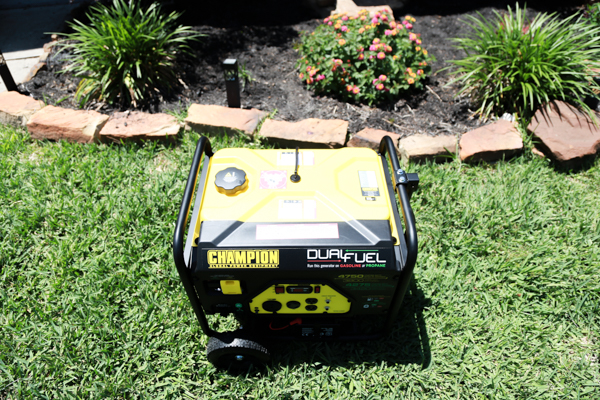 When using gasoline, the 224cc Champion engine produces 4750 starting watts and 3800 running watts, and will run for 9 hours at 50% load when the 3.4-gallon fuel tank is full. It produces 4275 starting watts and 3240 running watts, and will run for 10.5 hours at 50% load when using a 20-pound propane tank.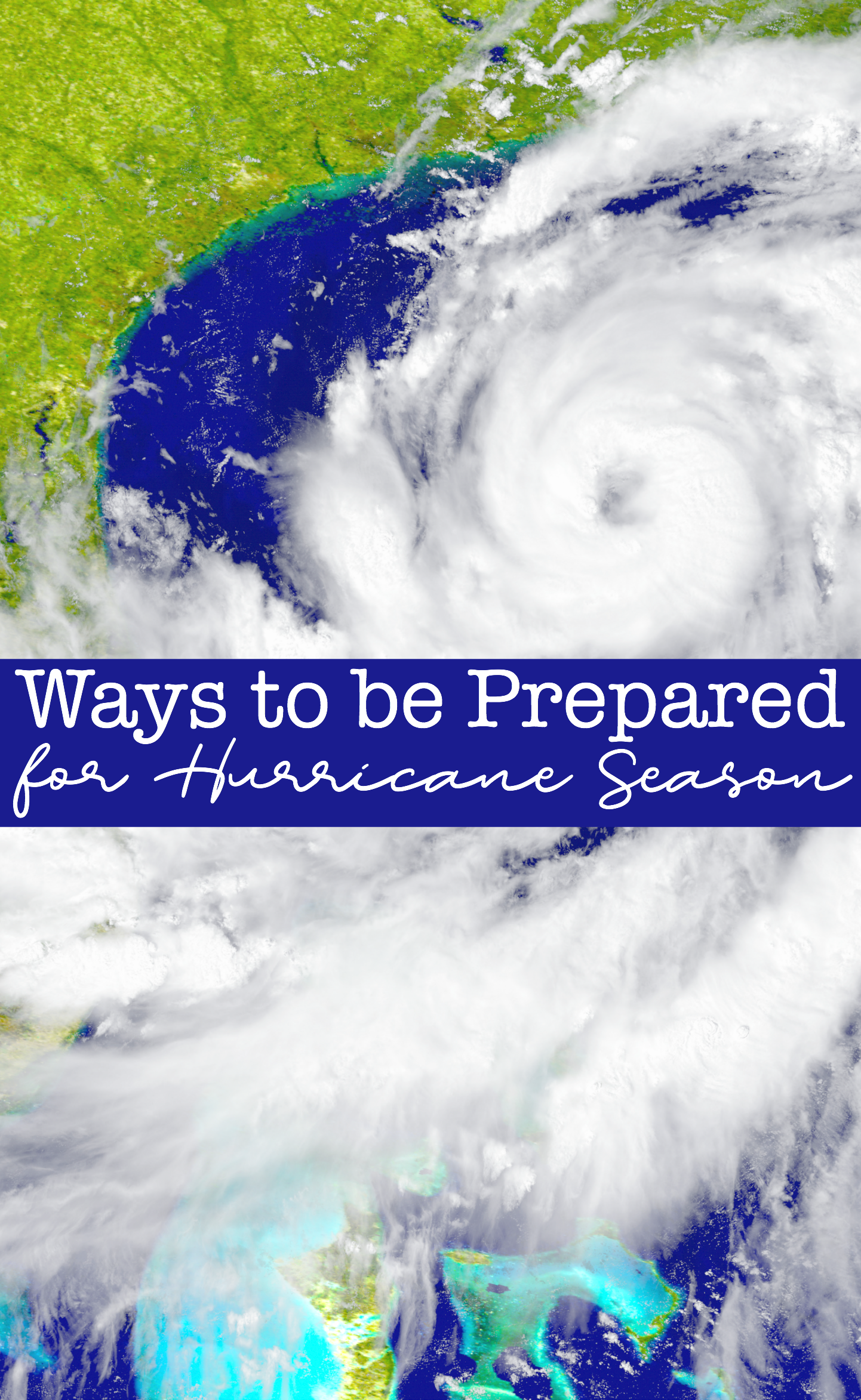 This definitely isn't the end all be all list of ways to be prepared for hurricane season, but I do think it's a great start and will help you stay protected in the event of a hurricane.