If you know someone graduating this year, this Mason Jar Graduation Cap makes a great gift!
Let's face it – teens want money. I can pretty much guarantee you they don't want monogrammed towels. They're starting this new chapter of life and they want the cash, y'all.
You could always just throw some cash into a card – which I know any graduate would love – but how cute is this Mason Jar Graduation Cap?
Ahhhhh-dorable, right?
I think it's better than just a card, but I might be a little biased.
If you want to gift your favorite graduate more than just a card, grab your supplies and make them a Mason Jar Graduation Cap Gift.

Mason Jar
Paper Fasteners
Embroidery Floss
Hot Glue Gun
Making a Mason Jar Graduation Cap Gift
Mason Jar Graduation Cap Supplies:
glass jar with lid
a square of black card stock
a thin strip of black card stock (about 1 x 10)
scissors
hot glue gun
hot glue stick
embroidery floss – your color choice
gold paper fastener
cash
balloon ribbon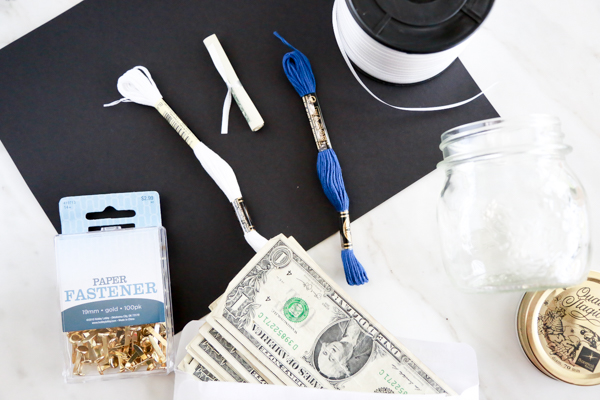 Mason Jar Graduation Cap Directions:
Place a line of hot glue around the side of the lid and place the thin strip of black card stock over it and press down gently. Make a small hole in the center of the square card stock for the next step.
Next, wrap the embroidery floss around your hand about 20 times and then cut from skein. With the embroidery floss still on your hands, cut one end. Take one of the strings and use it to tie the top of the rest of them to create a tassel. See below for photos.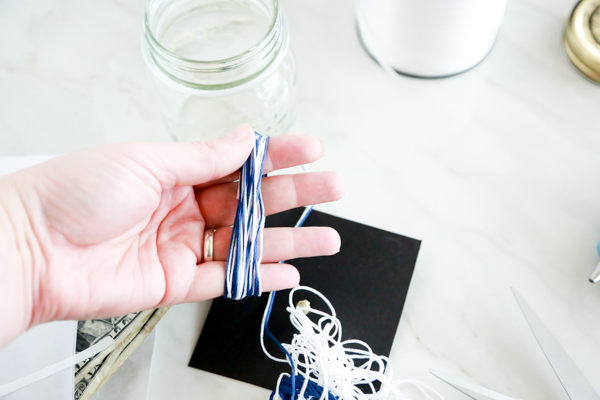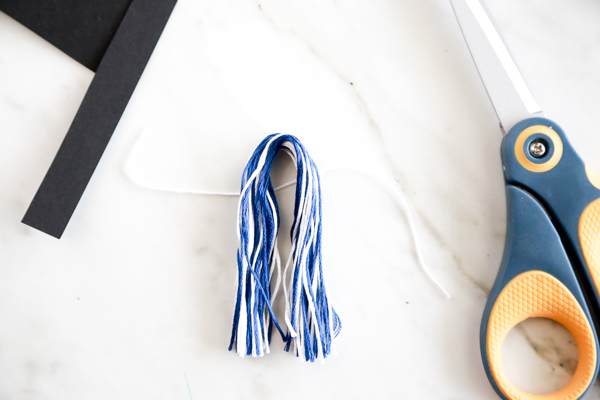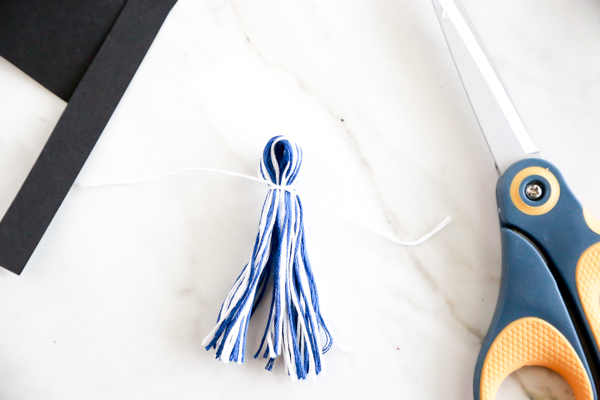 Then, pull the long string from the tassel through the hole in the square card stock, then push the paper fastener through the hole. Wrap the string around the brad and secure with a dab of hot glue. Once that is done you can secure it to the top of the lid with hot glue.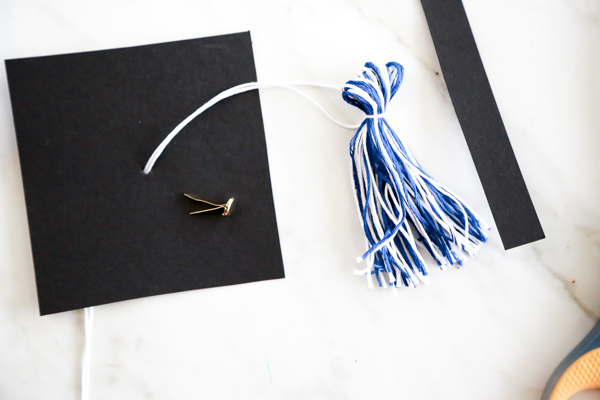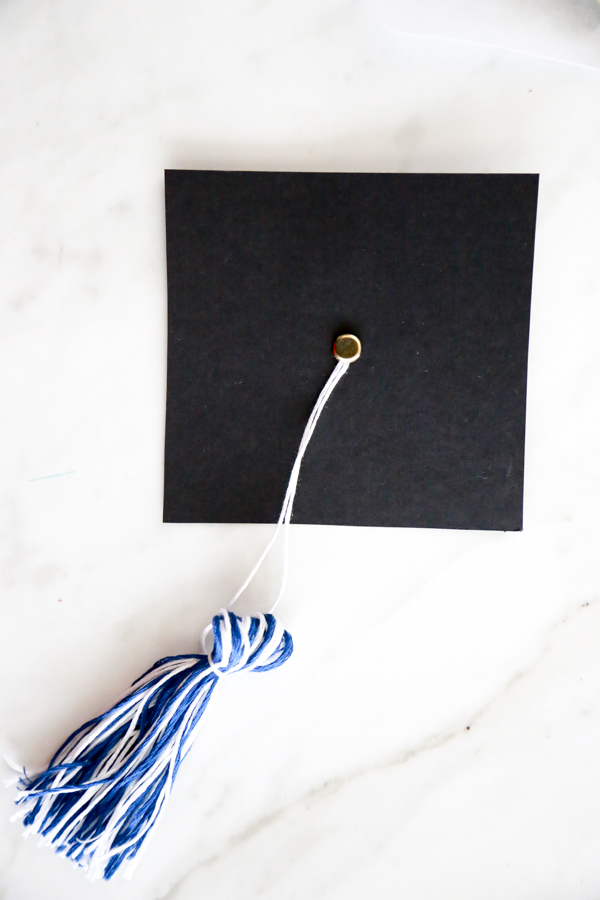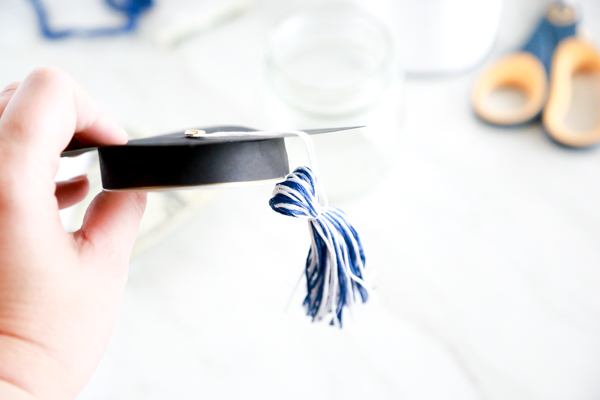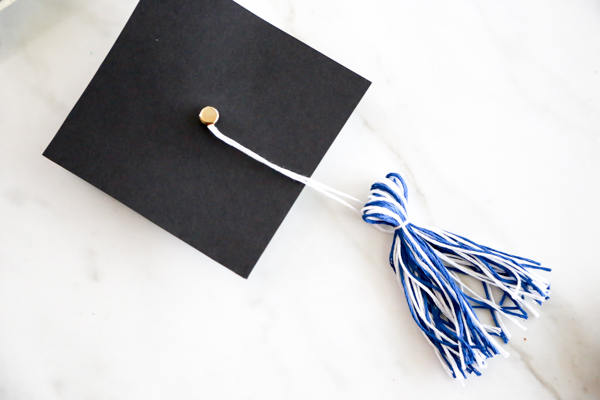 After that, roll each bill and secure with a piece of ribbon. I just used the cheap balloon ribbon and it worked perfectly. Fill the jar with the rolled money and then screw the lid on the jar.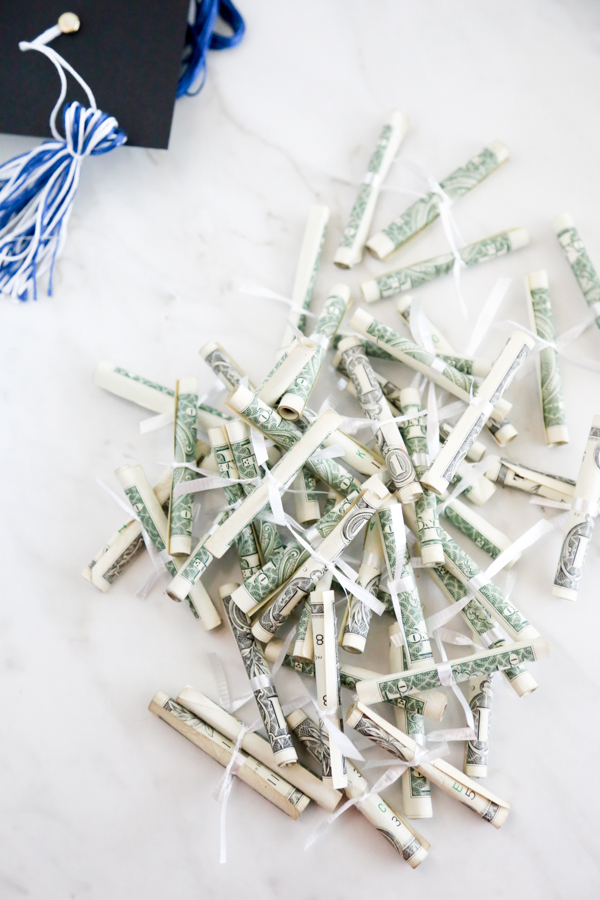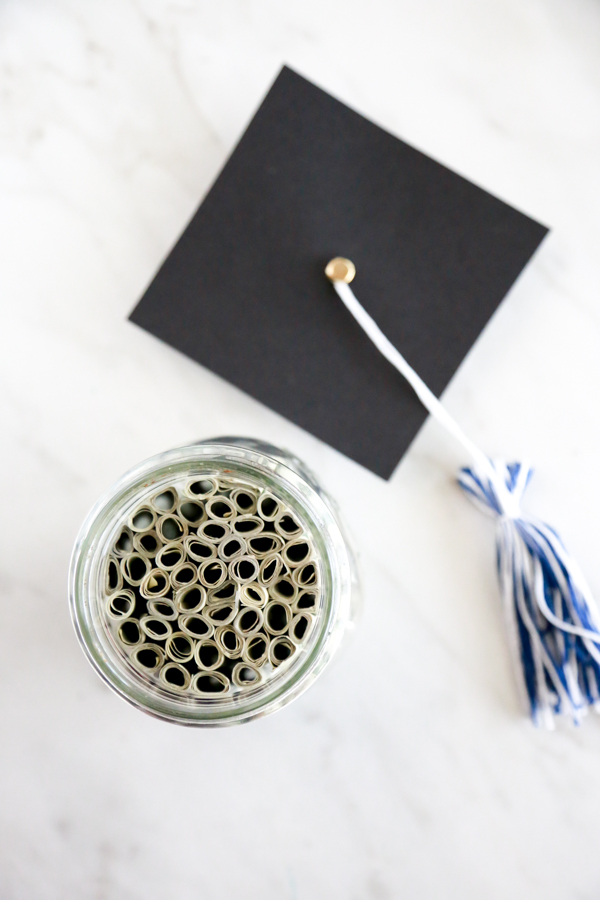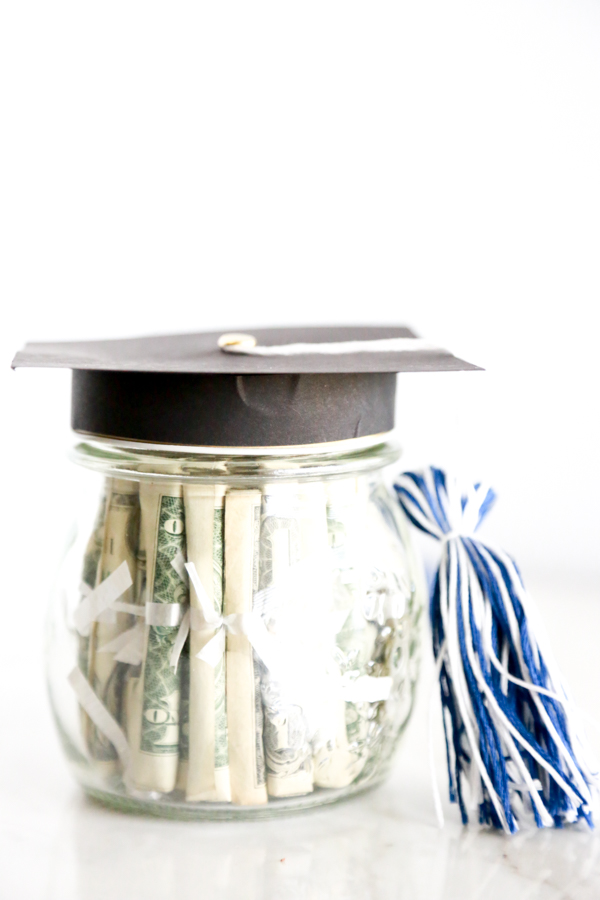 Although rolling the money took a bit more time than I expected, once I enlisted the help of my daughter and it went much quicker.
I just love the way this Mason Jar Graduation Cap turned out! I can't wait to gift it the graduate this weekend.
Don't forget to pin this to one of your Pinterest boards so that you don't lose it.